India lost the series opener to England by 227 runs and the host players have been criticized to the helm. Meanwhile, there is a certain group of players, who want the inclusion of Indian chinamen spinner Kuldeep Yadav in the side. The talented spinner has not played a Test match in the last two years. But, he is constantly part of the squad. However, now, Sunil Gavaskar, the former Indian batsman has also joined the bandwagon and wants management to play Kuldeep Yadav in the 2nd Test that will be played at MA Chidambaram Stadium in Chennai.
Advertisement

Kuldeep Yadav has not flared as a bowler in the last year. He didn't have the best of the Indian Premier League season and was not picked by the KKR franchise in the majority of the games. He has played 6 Tests and 61 ODIs in which he has grabbed 168 international wickets. He was one of the first-choice spinners across all the formats. But, a sudden dip in his bowling form has made things worse for the bowler. However, now, he is expected to mark a strong comeback if given a chance and former players also expect the same from chinaman.
Also Read: 'Oye, Menon,'- Virat Kohli Calls On-Field Umpire In Hilarious Style During 1st Test- Watch
Sunil Gavaskar Backs Kuldeep Yadav Selection For The 2nd Test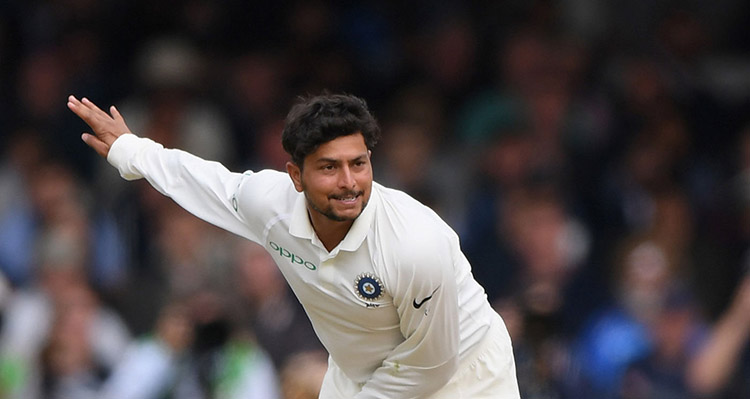 Sunil Gavaskar feels that Team India could have played Kuldeep Yadav in the series opener. He feels it would have added more variation on the side.
"Maybe in the hindsight, they could have included Kuldeep Yadav a bit of variety. Because you have two off-spinners Washington Sundar and Ravichandran Ashwin," Gavaskar was quoted as saying on Star Sports.
Gavaskar also added that there are chances that Kuldeep might be picked ahead of Shahbaz Nadeem in the upcoming affair. As per him, the latter got a little bit anxious in the previous game and ended up bowling a few no-balls.
"Maybe they will bring Kuldeep Yadav for the next Test in place of Nadeem or Washington Sundar, whoever it is. But they need to look at dismissing England for lesser than what they scored this around. I think, Shahbaz Nadeem got just a little bit nervous. I'm not even talking about the way he bowls but the no-balls it's always an indication that the bowler is a little too anxious.
"And particularly spinner anxious to get it going. And when that happens, you tend to overstep. It happened with Ashwin as well. After a long time, he bowled a no-ball. So yes, those are the areas India needs to look at," Gavaskar added.