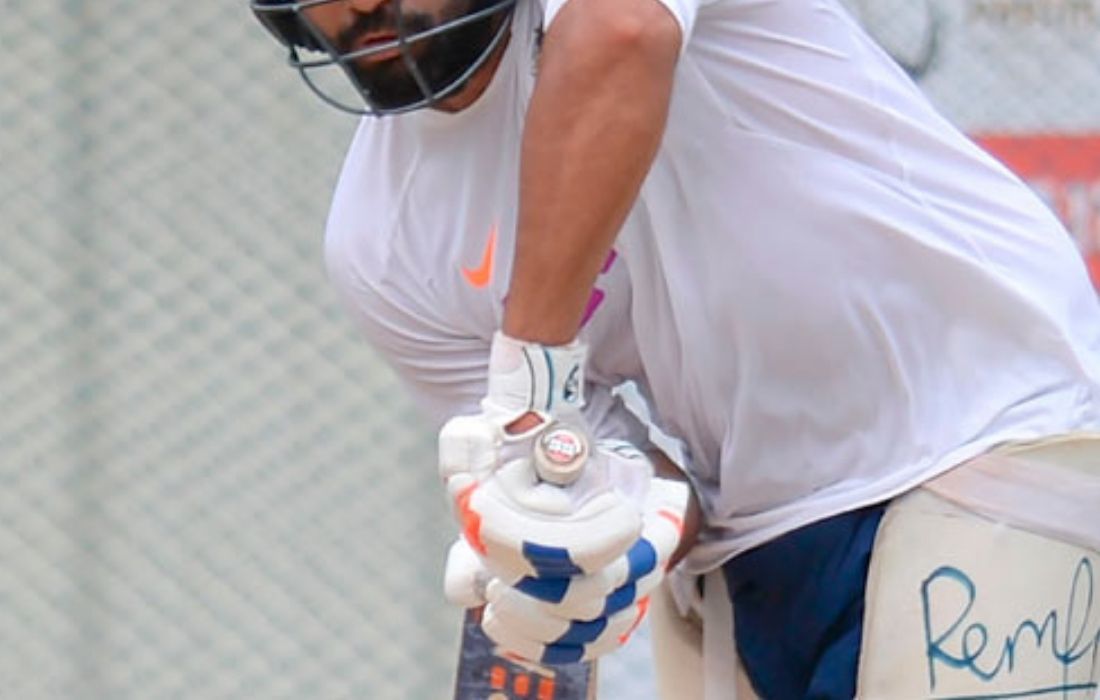 With no doubt, Rohit Sharma is one of the best cricketers when it comes to white-ball cricket and the Indian opener is always hungry for runs. His numbers are phenomenal especially when he began to open for India. In recent times, Rohit has reinvented himself in Test cricket as well. In 2019, Sharma had two tons and a double hundred to his name.
While Rohit's records talk greatness now, there are a few controversial incidents in his life-both personal and professional- which his fans wouldn't like to talk about.
When Rohit Sharma lashed out at an on-looker during a practice session
Usually, Rohit Sharma is very calm and collective and we don't often see him sledging or being aggressive with words on or off the field. However, there is an incident during a practice session where the Indian opener had lost his cool.
During a practice session, a spectator kept talking ill of Indian cricketers while Sharma was batting at nets. The spectator kept going on and on. At one point, Sharma got angry, turned to the man, and lashed him out. After a while, a few other cricketers joined Sharma as well.
The man then apologized for his words after getting a handful from cricketers. Here is the video of the incident:
Rohit Sharma vs Dale Steyn
Talking about sledging, Rohit Sharma was sledged brutally by Dale Steyn in India's tour of South Africa in 2013. It was Durban Test and India was fighting from behind. The visitors were trying to catch up their first innings deficit of 166 runs.
With wickets falling at regular intervals, South Africa was clearly on top at that time. Rohit Sharma was batting at 9 when Dale Steyn came to bowl. The pacer was in terrific form; dismissed Virat Kohli and Cheteshwar Pujara in the Test innings.
The heated incident began with Steyn shouting to Sharma, "You just won't score the runs" who was struggling at that time. A few minutes later, after the exchange of stares, Sharma replied, "We'll see how you go when you come to India", as paraphrased by on-air commentator Pommie Mbangwa.
Steyn then replied telling that "we are in Durban now". He also added, "Rohit, you've played a handful of Test matches and you've done nothing in your career." Rohit, however, went on to lose his wicket after hard-fought 25 and India ended up losing the match and the series.
Rohit Sharma liking a meme which called KL Rahul "overrated"
Rohit Sharma had more downs than ups in his Test career. While he made his Test debut in 2013, his inconsistency made him warm the bench for many matches and he had a hard time breaking into the playing XI.
Also, India went on to try different combinations and there were times the team backed KL Rahul to play ahead of Rohit Sharma.
In 2019, a similar incident happened when Rohit Sharma warmed the bench in the Test series against West Indies. The team India faced flak for the same as Sharma was in excellent form, scoring 648 runs in 9 World Cup games at an average of 81.00 with five hundred and a half-century.
On the other hand, Rahul wasn't in great form in Tests at that time. He had started but couldn't convert them to a big score. In the 1st innings of the 2nd Test in the tour, Rahul made just 13 which drew the comparison between two players.
One of the social media pages called KL Rahul, "overrated" and Rohit Sharma "accidentally" liked that post. The netizens made a note of it immediately and began sharing that post on Social media and it became viral soon.
Rohit Sharma's relationship with Virat Kohli and Anushka Sharma
There is always a mystery when it comes to Virat Kohli-Rohit Sharma's relationship and it is always a topic on social media. Everything began when Rohit Sharma unfollowed Anushka Sharma and Virat Kohli on social media. At the same time, Anushka Sharma shared a cryptic Instagram story which made it even worse.
However, Rohit cleared the air by calling it as a rumour. He said that he was just laughing while reading about what has written.
"Our families are there to support us, make us feel happy. When all these things were being written about, few of my friends came and told me and believe me or not; I was just laughing.
"But then it went on and on, and they dragged my family, and that was not on. You talk about me but don't drag my family as they genuinely don't care about anything else. I think even Virat (Kohli) must have felt the same way as families are an important aspect of our lives," said Rohit Sharma according to PTI.
Rohit's past relationship with Sofia Hayat
Rohit Sharma is happily married to Ritika Sajdeh now. The couple dated for years before eventually getting married in 2015. Before his relationship with Ritika, Rohit reportedly had dated Sofia Hayat of Bigg Boss fame.
In October 2012, Hayat took to social media to reveal that they met in a club in London where they kissed and danced together. However, their "relationship" ended when Rohit Sharma denied his connection to Hayat and introduced her to the media as his fan. Later, she ended up blocking him on Twitter and ended their "relationship".