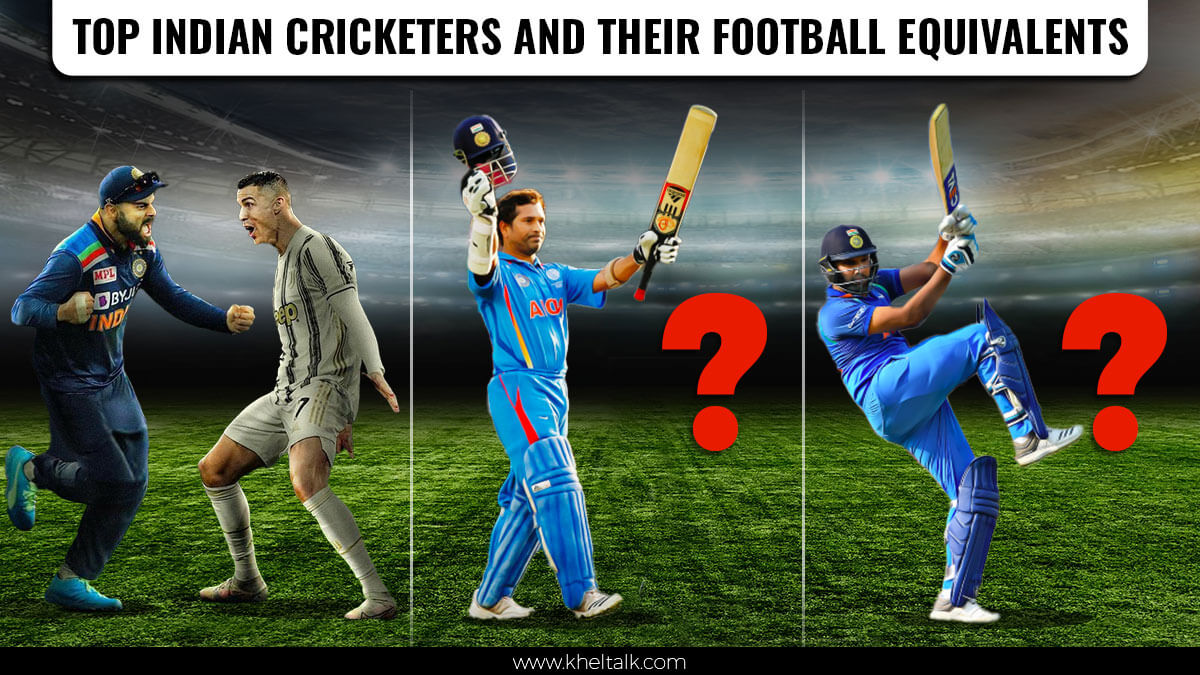 Over the years, sports have become a vital part of connecting different people. When we talk about cricket and football, we'll see big differences in skill sets and techniques. Cricket is a gentleman's game and football is crazy, and it's a fiery combination when we connect legends to each other.
In India, cricket is like a religion. Everyone loves cricket as it is everything. But, as a matter of fact, we've to understand that Football is the most popular sport. Even, lot of cricketers love to play football. Indian players like MS Dhoni and Virat Kohli are always seen playing football. The same goes with footballers, no doubt they all have respect for each other's game. Here, we gonna find which famous Indian Cricketer has got their football equivalent and how?
1. Virat Kohli- Cristiano Ronaldo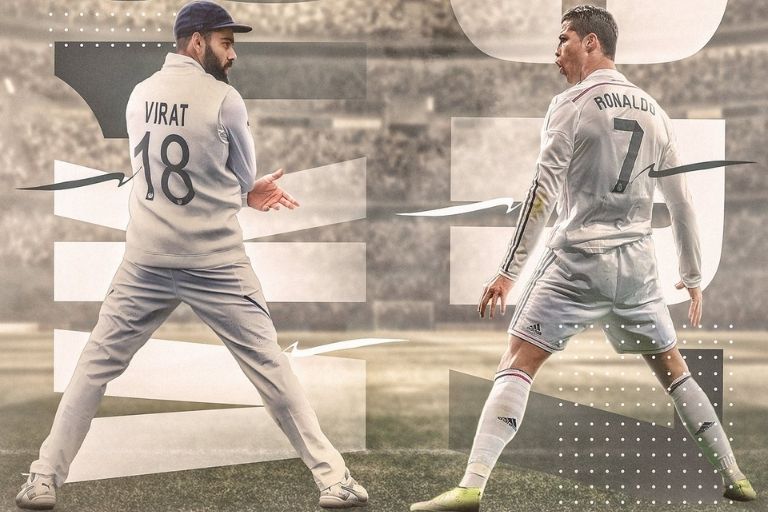 Indian skipper Virat Kohli is a name that almost every Indian knows. The 32-year-old has shown his power, class, and consistency in every form of the game. He has scored a total of 70 International centuries which is the third-highest after Ponting and Tendulkar. He's modern great and has been admired a lot.
On the other hand, Cristiano Ronaldo is a Portuguese legend. He has scored 109 goals and equaled the record of Iran's Ali Daei, which is the highest. Cristiano Ronaldo has one of the biggest fanbases in the football world. He has multiple records that include most goals assists in the UEFA champions league, a record for most goals in UEFA European Champions League.
Both are widely admired, as a matter of fact, Ronaldo has 311M Instagram followers from where he earns around 11 Crore Rs from one post. Whereas, Kohli earns around 5 Crores and has 134 million followers. Both of them are consistent and are fitness freaks which makes them equivalent to each other.