USA defeated Canada in a thrilling super-over after but in a comical fashion. T20 World Cup Americas Qualifiers in Antigua. It turned out to be bizarre event when Khan took double of the final delivery in order to take his team ino the tie-breaking super over.
USA was chasing 143 runs off in stipulated 20 overs against Canada. The players from both the teams fought hard in order to grab important points in the qualifier league table. In the end, USA emegred as the winner as they snatched the victory from the jaws of Canada.
USA registers most thrilling win over Canada in a comical fashion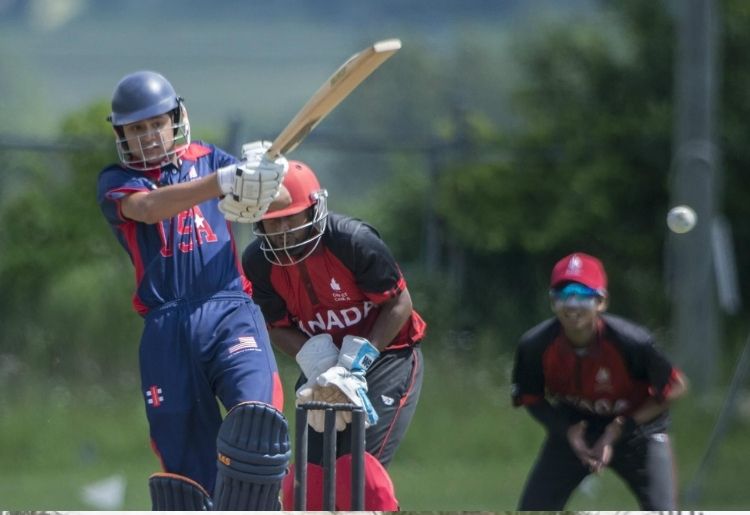 Ali Khan and Rusty Theron were the batters on the crease in the final and crucial moments of the game. The former was set to face the bowler on the final delivery. Also, he went for a full swing in order to slap a long six over the covers. But, he ended up missing the ball. However, he ran for a single.
Rusty Theron, who was standing on the non-striker end, also completed a single. He was also spotted regretting the fact that his team lost the game. This was the time when one of the most evnetful instance happened on the field.
The Canada wicketkeeper dislodged the bails and started celebrating the win. But, their was still some drama left on the field to happen. Ali Khan, who was on the non striker end shouted for a run and Rusty Theron ran for it with full pace. Meanwhile, Canada players were celebrating the win.
In the end, umpires awarded USA with two important and crucial runs. USA then managed to finish game on a draw. The fielding side were involved in an argument with the on-field umpires. But, as per the cricket rules USA batsmen did the right thing with the books due to which they were awarded with the runs.
Later on, USA smashed 22 runs in the super-over and Canada failed in chasing target scoing only 14 runs off 6 balls.