Indian wicketkeeper Dinesh Karthik opines that Rahul Dravid will not hesitate in dropping Cheteshwar Pujara and Ajinkya Rahane if the duo fails in making a comeback. The star batting duo is going through a rough patch in the longer format of the game since long. The team management has shown their faith in Rahane and Pujara. But, it's been a long time since they have lived up to their expectations.
Pujara is going through a serious dip in form with the bat. He scored only 3 runs off 33 balls in the 1st innings of the Johannesburg Test. On the other hand, Rahane has good starts in the series but he has failed to convert them into a good and big knock. This is the reason why they have been facing criticism for the past year.
Dinesh Karthik gives brutal opinion on Rahane and Pujara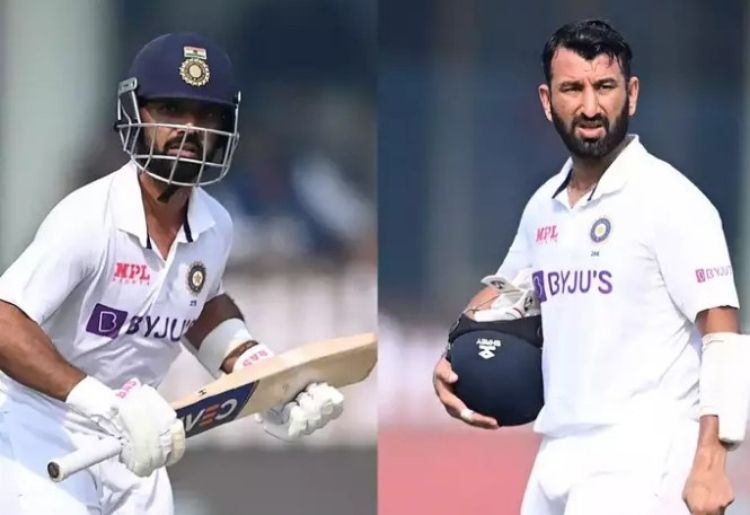 In an interview, Dinesh Karthik was also quizzed over the current situation of Ajinkya Rahane and Cheteshwar Pujara. To which he opined that new head coach Rahul Dravid will not hesitate in dropping India's top two batsmen at any point in time. As per him, Rahane and Pujara have been given a long rope by the team management.
"I do think Rahul Dravid will have to make a couple of hard decisions and if that means dropping one of them or both of them, he will be open to it because he knows that they have been given a long rope before", Karthik said on Cricbuzz.
"It's been three Test matches now that he has been the coach and you don't want to, you know in many ways, just you know set the ground ablaze by making big decisions right at the outset. So, I think he's waiting, taking his time, trying to obviously assess what he can contribute to them in their careers", he stated.
Karthik also pointed out towards change in the vice-captaincy. He feels that the management is on the verge of taking a big step against Rahane if he continues performing in the same fashion.
"Obviously there was a hint previously itself when Rahane was removed from vice-captaincy. So, they are looking forward now. It was given to Rohit Sharma, but he is not there."