Irfan Pathan retired very early at the age of just 33 where most cricketers enjoy their peak days in International cricket. Pathan made his debut at age of 19 and was a big sensation in Indian cricket from his early days. He was touted as the next big thing of Indian cricket but injuries and luck always came as the biggest roadblock.
After Kapil Dev, India always sought a fast-bowling all-rounder and when Irfan arrived at the International stage, everyone thought he could be the answer to India's struggles. He could easily bowl at 135-140 KMPH which was a rare sight in Indian cricket and on top of that, he was a left-arm bowler which made him the first pick of Sourav Ganguly.
Irfan was blessed with swing bowling and his wrist position while releasing bowl was just tailor-made for any coaching manual. He rose to the International scene quickly and in 2004, he was named ICC emerging player. His Hattrick against Pakistan and especially that in swinging ball to Mohammad Yousuf is still fresh in every Indian cricket fan's memory.
Even after a rocking start to international cricket, he couldn't live up to his initial expectations and injury was a big reason behind his struggles. After 2005, he was in and out of the team and his bowling speed got diminished to 125 KMPH which was very low given the rise of other bowlers like RP Singh, Praveen Kumar, Sreesanth who were constantly clicking 135 KMPH.
Irfan Pathan didn't lose his hope and again made a comeback into the Indian team through his grind and determination in the 2007 World T20 which again came as another turning point. He was spectacular in that tournament and was adjudged man of the match in the final against Pakistan. As everyone thought, Irfan has finally realized his potential, again injuries blocked his way.
Eventually, he lost his place in the Indian team due to poor IPL and injuries which led to his exclusion from the 2011 World Cup team. Again Irfan made comeback in various tours but couldn't consolidate his position in XI because of his low place. He was part of the 2013 winning Champions Trophy Squad but couldn't feature in any of the matches.
The 2013 Champions Trophy and Tri-Series in the West Indies was his last tour with India and it is still a shock for every cricket fan that he couldn't live up to the potential he showed in the early part of his career. He now works as a commentator at Star Sports and also plays an administrative role in Jammu and Kashmir cricket development.
Irfan Pathan Net Worth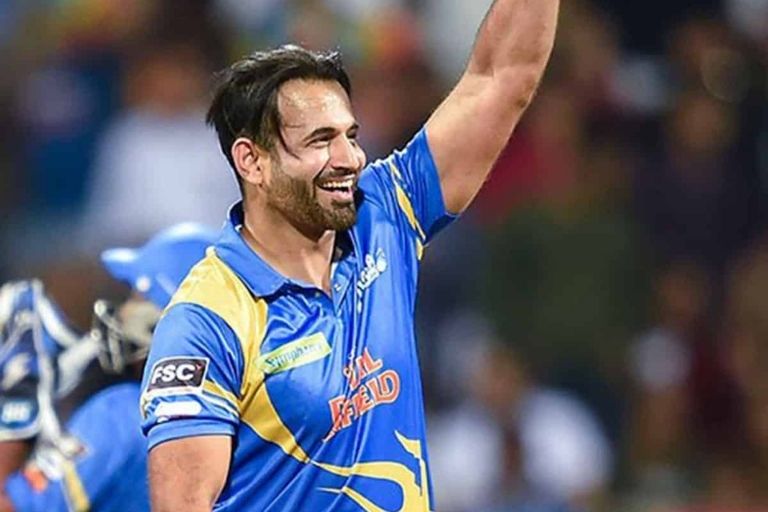 Irfan Pathan was one of India's brightest prospects but couldn't handle the pressure and injuries which made his life tough. But he now works as a cricket panelist and his net worth is around $7 Million Dollar which is 51 Crore in Indian rupees. He also earns through Brand Endorsements and also owns an academy.
Irfan Pathan Net Worth
| | |
| --- | --- |
| Net Worth | 51 Crores |
| Monthly Income | 35+ Lakhs |
| Yearly Salary | 4+ crores |
| Profession | Former Cricketer, Sports Panelist, Commentator |
Let's now go into details of Irfan Pathan's net worth.
Irfan Pathan's Source of Income
IPL source of Income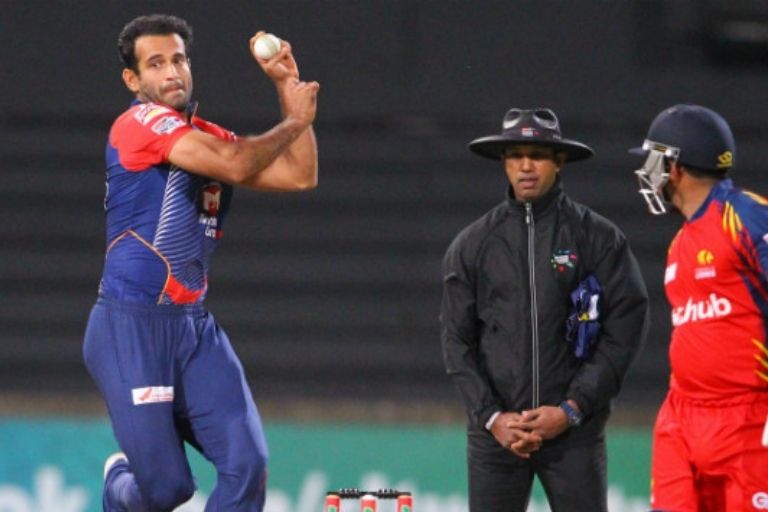 Irfan Pathan was India's best all-rounder and was coming off an excellent inaugural World T20 in 2007 which raised his value among franchises at that time. He was picked for record 3.7 crores in the 2008 IPL auction by Kings XI Punjab and his first season was very impressive with bat and ball. But in the upcoming season, he couldn't replicate his form which made Kings XI Punjab release him for 2011 auctions.
He then moved to Delhi Daredevils for a record 8.7 crores which made him the highest-earning all-rounder in that auction. Again, he failed to justify his price and was let go by the Delhi team. After featuring for 3 seasons for Delhi, he was picked by Sunrisers Hyderabad for 2.4 crores again his declining form and pace led to exclusion from the team.
He then moved to Chennai Super Kings for 1.5 crores under MS Dhoni which gave fans a glimmer of hope that he could rejuvenate his form under Dhoni like Nehra did but he couldn't. Irfan Pathan again played under Dhoni captaincy for 2016 in Pune's jersey but failed to impress with his performances.
In 2017, he was in excellent domestic form and Gujarat Lions trusted his ability and picked him as a replacement for 50 Lakhs. He featured in one game for them and it was his last stint in the IPL. He went unsold for the next 3 seasons and eventually announced his retirement in 2020.
| | |
| --- | --- |
| Year | Salary (in rupees) |
| 2008 | 3.7 Crores |
| 2009 | 3.7 crores |
| 2010 | 3.7 crores |
| 2011 | 8.7 crores |
| 2012 | 8.7 crores |
| 2013 | 8.7 crores |
| 2014 | 2.4 crores |
| 2015 | 1.5 crores |
| 2016 | 1 crore |
| 2017 | 50 Lakhs |
Irfan Pathan's Brand Endorsements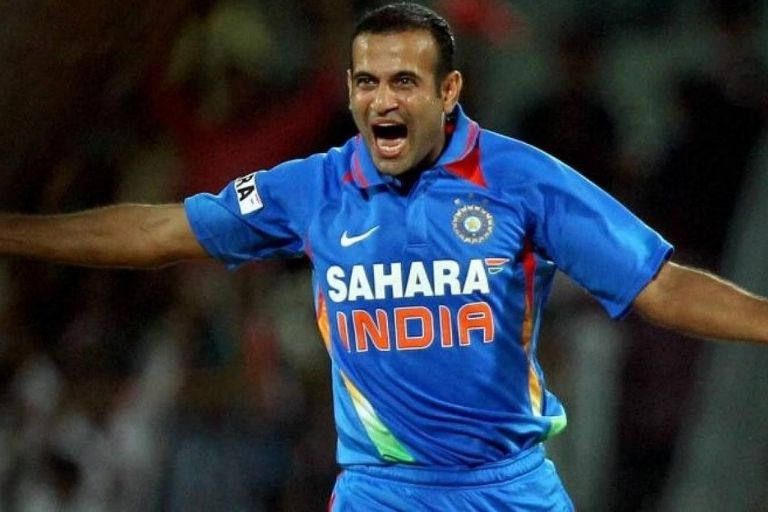 Irfan Pathan has been involved in the television industry after his retirement and has been promoting some big brands lately. During his playing days, he was the brand ambassador of big brands like Reebok, Hero Honda and still is a familiar face in Indian cricket. Some of the endorsements are
Howzat
Star Sports
ICICI Bank
Lifebuoy
Irfan Pathan Social Media Appearance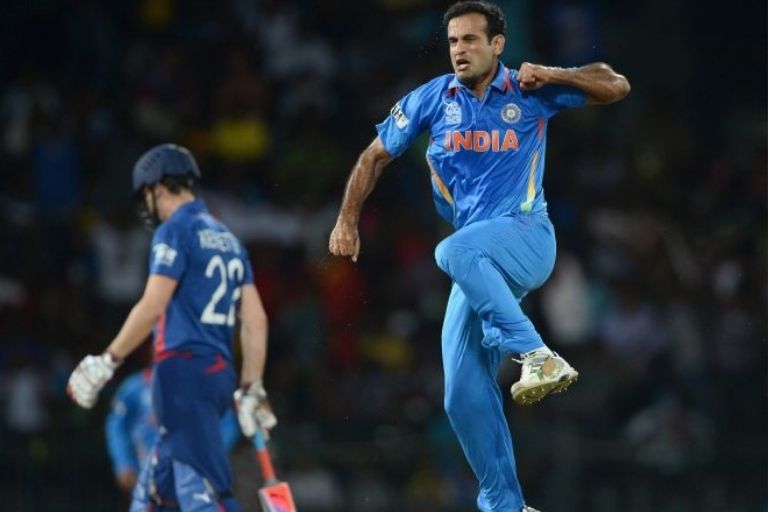 Irfan Pathan is now part of the Indian media community and always shares behind-the-scenes photos with his fans. He always had a passion for dancing and after his retirement, he often shares some of his dance moves on Instagram. Irfan is very active on social media and earns a major chunk of income from Social media endorsements.
| | |
| --- | --- |
| Social Media Platform | Followers |
| Instagram | 2.4 million followers |
| Twitter | 5.6 million followers |
| Facebook | 7.2 million followers |
Irfan Pathan Cars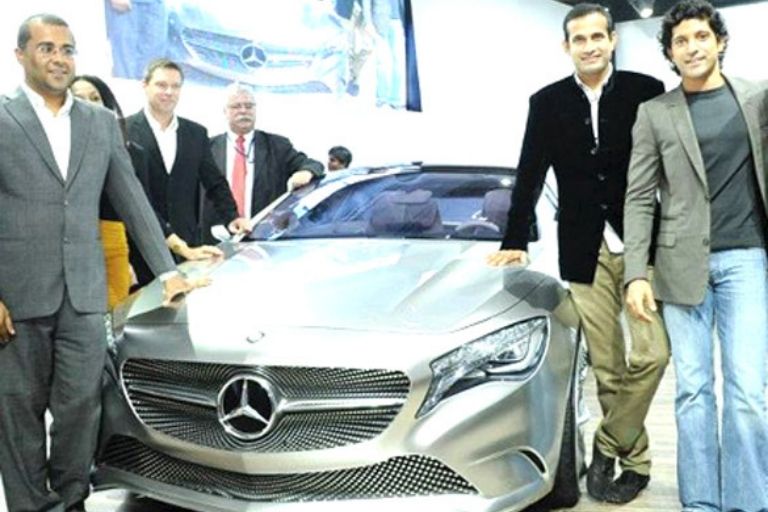 Irfan Pathan is not a fan of fast-end cars and has some comfy SUV cars. Pathan's car collection is small compared to his brother's collection but still has some good branded cars. He has cars from brands like Toyota, Mahindra.
| | | |
| --- | --- | --- |
| Brand | Model | Value |
| Mahindra | Mahindra Scorpio | 20 Lakhs + |
| Toyota | Toyota Fortuner | 45 Lakhs + |
| Mercedes | Mercedes-Benz A-class | 70 Lakhs + |
Irfan Pathan's Property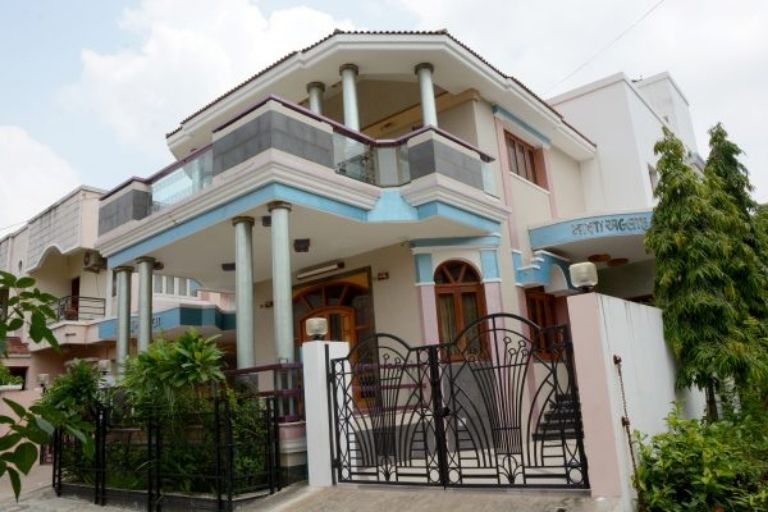 Irfan Pathan is from Gujarat, Vadodara, and lives there with his whole family. He used to live in a mosque in childhood but now he lives with his brother in a luxurious mansion which is worth around 6 Crores. In Asian paints ad in 2020, he showed his journey from an old home to build his own dream villa for his family. He also owns many properties across Gujarat.
Personal life and Family life of Irfan Pathan
1. Family and Personal info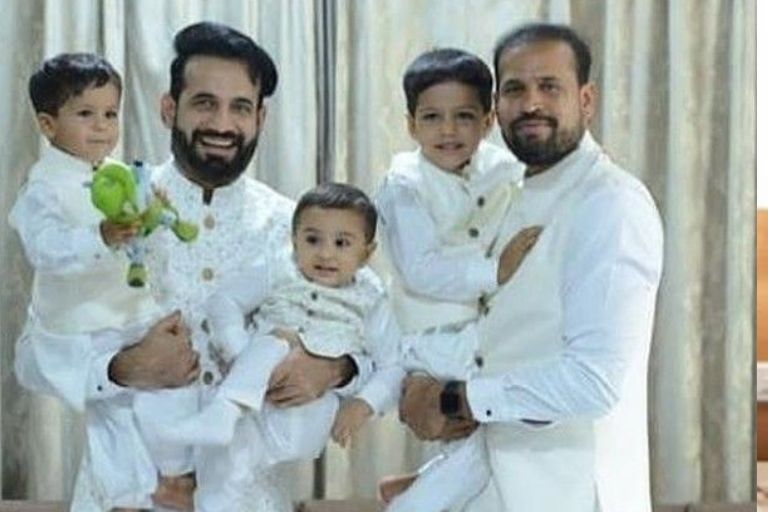 Irfan Pathan was born on 27 October 1984 in Vadodara. He and his elder brother Yusuf were raised in Mosque as his father was a Muezzin in that Mosque. His father wanted them to become a Muslim Scholar to carry forward his legacy but both brothers had an interest in cricket from their childhood. Irfan is still a big believer in Islam and credits his religion for such positivity in his life.
| | |
| --- | --- |
| Full name | Irfan Khan Pathan |
| Date of Birth | 27th October 1984 |
| Birth Place | Baroda, Gujarat |
| Father | Mehmood Khan Pathan |
| Mother | Samimbanu Pathan |
| Wife | Safa Baig |
| Son | Imran Khan Pathan |
| Domestic Cricket debut | 2000/01 for Baroda |
| IPL Debut | 19 April 2008 v CSK |
| TEST Debut | 12 December 2003 v Australia |
| ODI Debut | 9 January 2004 v Australia |
| T20I Debut | 1 December 2006 v South Africa |
2. Favourite Things: Hobbies, Friends, etc
| | |
| --- | --- |
| Best Friend | Yusuf Pathan |
| Nickname | Guddu |
| Favorite Actor | Salman Khan |
| Favorite Actress | Juhi Chawla |
| Favorite Singer | Kishore Kumar |
| Favorite Social media platform | Instagram |
| Favorite food | Biryani |
| Favorite song | Take my breath away |
| Favorite Cricketer | Sachin Tendulkar |
| Favorite Movie | Andaz Apna Apna |
| Favorite Coach | John Wright |
| Hobbies | Travelling, Movie |
| Favorite Stadium | Dharamshala |
| Favorite Delivery | In-Swing |
3. Affairs and Marriage
Irfan Pathan is married to Safa Baig whom he met in 2014. She was a known media personality in Saudi Arabia but she left her job after marrying Irfan. They got married in 2016 in a closed ceremony. Before that, Pathan was in a serious relationship with an Australia-based girl named Shivangi Dev whom he met during his Indian tour.
He and Shivangi dated for 10 years and she used to travel with Pathan on almost every tour but their relationship took a drastic turn when she started demanding marriage but Irfan wanted his elder brother to marry first which led to the downfall of the relationship. After that, he never made headlines for his personal life and got married to Safa Baig in 2016.
Irfan Pathan Controversies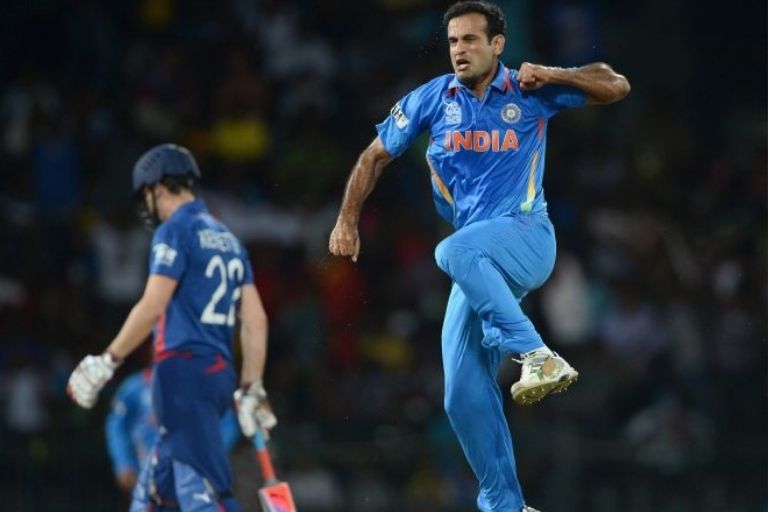 Irfan Pathan was never involved in a controversy on a cricket field but after retirement, he has faced heat from fans for various reasons on social media.
In May 2021, Pathan found himself in hot water when he posted a picture of his wife blurred which fans claimed as objectionable. Later on Pathan issued a statement that it was his wife's decision to blur photo.
In 2020, a actress dragged Irfan's name in a big controversy when a unknown actress put allegation of sexual assault on big director Anurag Kashyap and stated that Irfan knew about this but he remained silenced.
Recently also he was caught in a controversy when a media publication published a news article stating he has an extra-marital affair with one of his cousins. It created big headlines but Irfan denied all allegations.
Stats of Irfan Pathan's career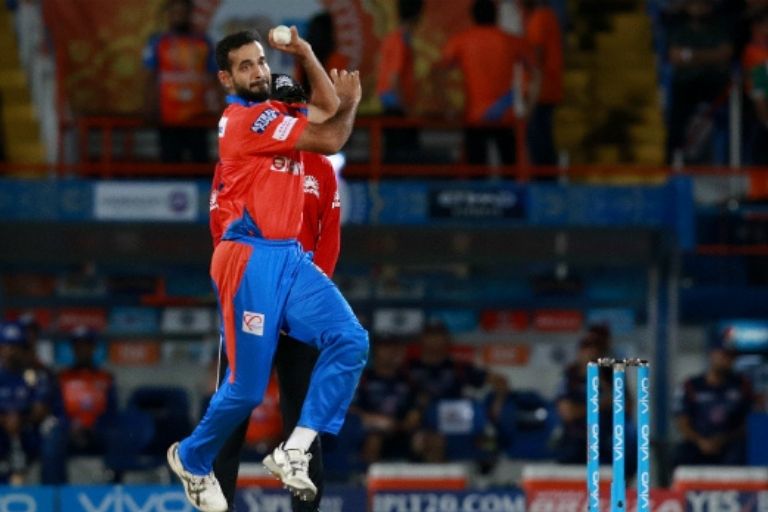 | | | | | |
| --- | --- | --- | --- | --- |
| Format | Matches | Wickets | Runs | 50s |
| Test | 29 | 100 | 1105 | 6 |
| ODI | 120 | 173 | 1544 | 5 |
| T20I | 24 | 28 | 172 | 0 |
Achievements of Irfan Pathan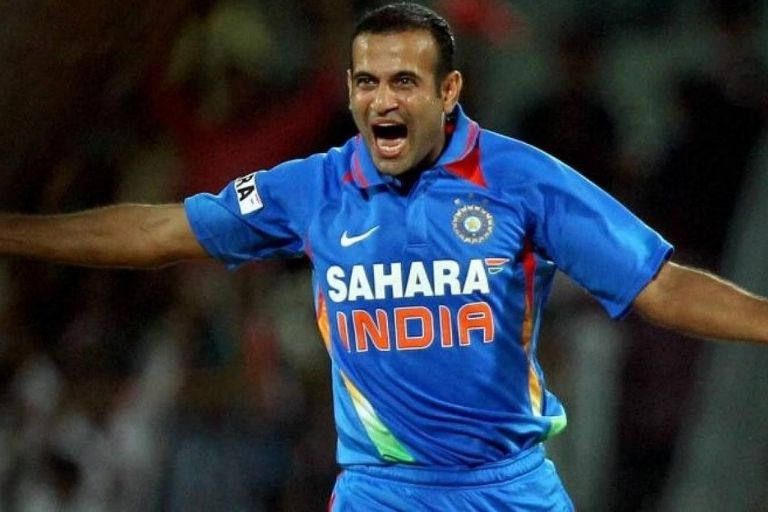 Irfan Pathan was quickest ODI player to pick 100 wickets back then but his record was broken by Starc.
He was man of the match in 2007 World T20.
He was winner of inaugural ICC emerging player award in 2004.
He is the only player to pick hattrick in first over
He was part of the 2013 Champions Trophy winning team.
He was part of the 2007 World T20 winning team.
Unknown Facts about Irfan Pathan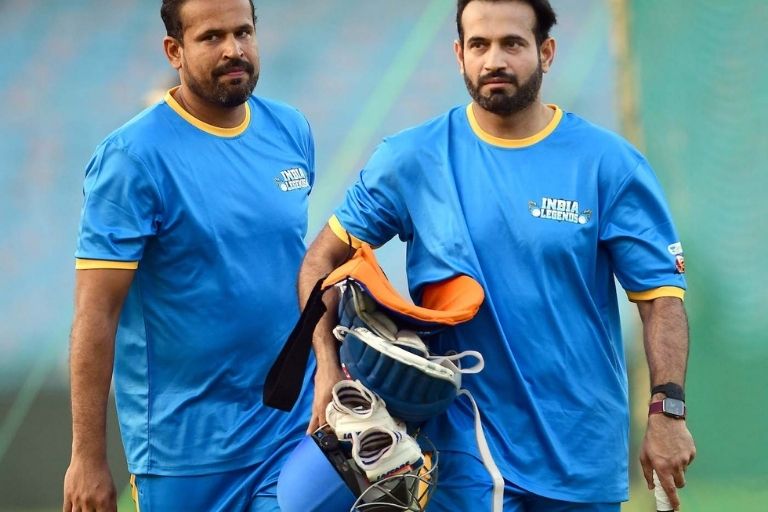 Irfan Pathan took part in Jhalak Dikhhla Jaa in 2015.
Irfan Pathan took 5 wickets in his last match for India.
His father was a muezzin.
Irfan Pathan grew up in a Mosque.
Irfan Pathan is a fan of Biryani and can even eat 2kgs at a time.
Irfan Pathan has never scored fifty in a T20 International.
He has opened innings for India in tests.
Irfan Pathan picked 9 wickets in the Under-19 match against Bangladesh which is still a record.
He runs a cricket academy named Pathan Academy.
Irfan Pathan broked his relationship with her long time girlfriend for his brother.
FAQs about Irfan Pathan
Q- Does Irfan live in Kashmir?
Ans- No
Q. Do Irfan Pathan and Yusuf Pathan live together?
Ans- Yes
Q. Is Irfan Pathan Alcoholic?
Ans- No
Q. Who is Irfan Pathan's favorite current player?
Ans- Suryakumar Yadav 
Q. What is the name of Irfan Pathan's upcoming movie?
Ans- Cobra.
Q.
Has ever Irfan Pathan and Yusuf Pathan played together for India?
Ans- Yes, many times.
Read More:-