Mohammed Shami is the current Indian speedster and one of the most lethal bowlers of all formats. Shami made his India debut in 2013 and since then he has been the star of the Indian lineup. He recently played against England in a Test series and is set to feature in IPL for Punjab Kings. Shami is relatively a shy person but is really aggressive with his bowling. Shami is known for his trademark seam bowling and is one of few bowlers in the international arena who can bowl reverse swing bowling.
He plays domestic cricket for Bengal but is originally from UP, Amroha. He moved to Bengal when he was not selected in an under-19 team due to politics, then his coach decided to move Shami to Bengal in search of better opportunities. Mohammed Shami had a special ability to bowl at 140 Kmph regularly from a young age which always set him apart from others. Shami is now a core member of the Indian team but in his initial days, he struggled with his consistency.
It was the 2015 World Cup where World Cricket saw Shami's real potential. He took 17 wickets in that tournament and played in the semi-final with a broken knee which is really commendable. After the World Cup, he was out for one year and it was the most painful phase of his career. But Shami made a remarkable comeback to International Cricket in 2016 and has never looked back from there-on.
Shami lives in UP and his brother also plays domestic cricket for Bengal. He is part of the Indian squad for the World T20 and expectations are really high on him given his recent exciting form. In this article, we will see Shami's Net Worth, Lifestyle, Career.
Mohammed Shami Net Worth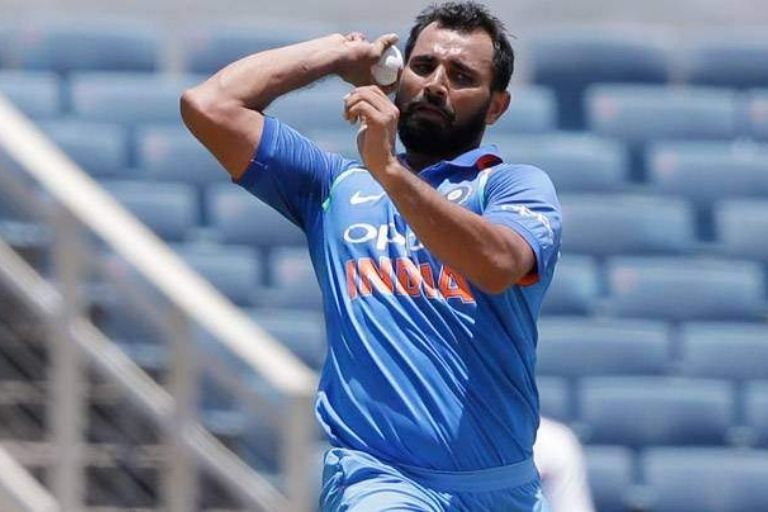 Mohammed Shami is one of the most generous current cricketers and hardly gets caught in controversies. He likes to live his life very privately and keeps things easy and cool. His net worth is around 37 Crores and a major portion of income through Match fees and endorsements.
Mohammed Shami Net Worth over the years
| | |
| --- | --- |
| Year | Net Worth (in rupees) |
| 2018 | 7 crores |
| 2019 | 18 crores |
| 2020 | 29 crores |
| 2021 | 37 crores |
Let's now go into details of Mohammed Shami's net worth.
Mohammed Shami's Source of Income
IPL Income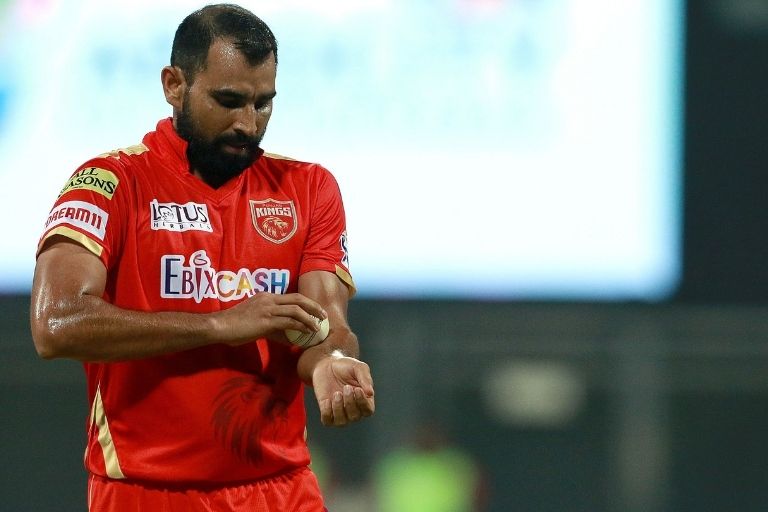 Mohammed Shami started his career in IPL with Kolkata Knight Riders who snapped him for 1 crore in 2011 but didn't feature in 2 seasons but finally made his debut in 2013. After 2013. He moved to Delhi Daredevils for a record 4.2 Crores but injuries always kept him away from playing regularly.
He stayed there for 5 years and even was retained in the auction through the right to match card for 3 crores in 2018 auctions but his performances were not satisfactory as per his standard. In 2019, he moved to Kings XI Punjab for 4.8 crores and finally delivered as per expectations. He is now a key part of the Punjab Kings team and is likely to be retained next year.
| | |
| --- | --- |
| Year | Salary (in rupees) |
| 2011 | 1 Crore |
| 2012 | 1 crore |
| 2013 | 1 crore |
| 2014 | 4.25 crores |
| 2015 (injured) | 4.25 crores |
| 2016 | 4.25 crores |
| 2017 | 4.25 crores |
| 2018 | 3 crores |
| 2019 | 4.8 crores |
| 2020 | 4.8 crores |
| 2021 | 4.8 crores |
BCCI Contract Income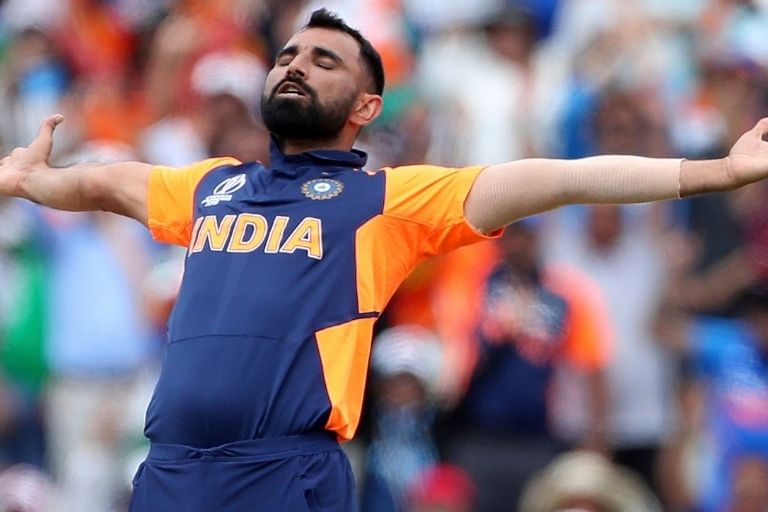 Mohammed Shami is a core member of the Indian team in all formats. He will feature for India in the upcoming World T20. Currently, he is an A-Grade Contracted player of India and earns 5 crores annually. His per match income is as per the following pay structure built by BCCI.
| | |
| --- | --- |
| Format | Match Fees (INR) |
| Test | 15 Lakh |
| ODI | 6 Lakh |
| T20I | 3 Lakh |
* Players who are not part of playing XI earns 50% of match fees
Mohammed Shami's Brand Endorsements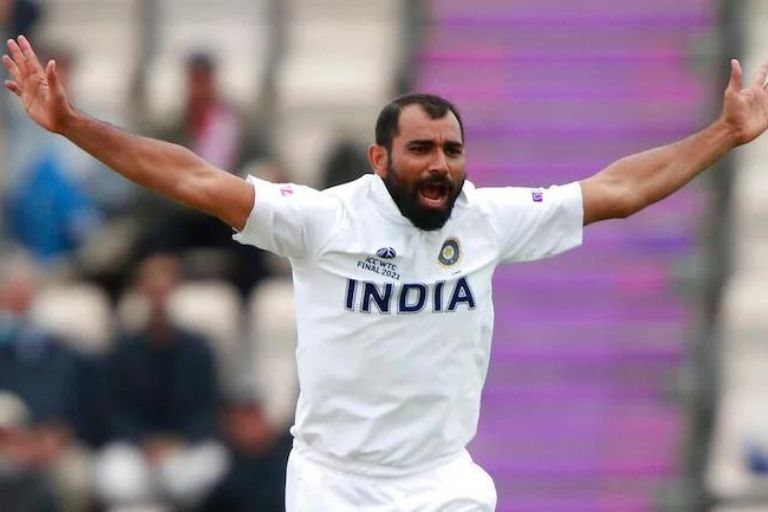 Mohammed Shami is the current Indian International, surely Brands always look for a player like him. Shami reportedly earns 1-2 crores through endorsements. He often promotes various brands on Instagram and some of his current Endorsements are.
Stanford
Blitspools
Nike
OctaFx
Mohammed Shami Social Media Appearance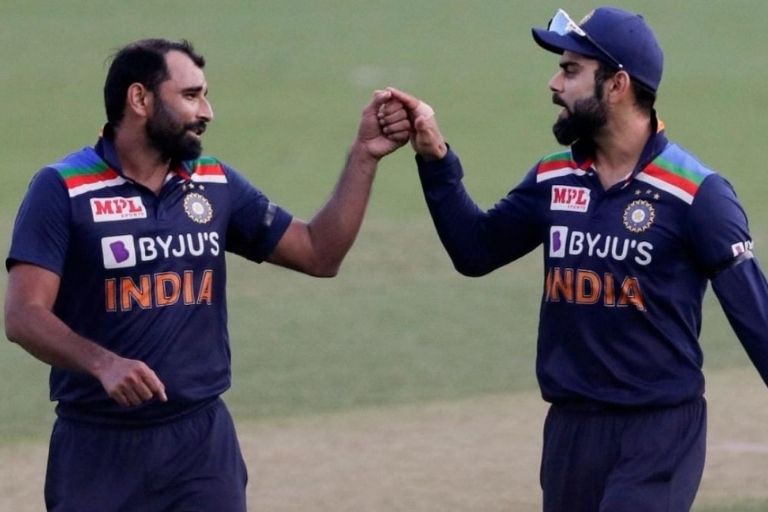 Mohammed Shami is usually seen as a calm and cool personality who stays away from the limelight but he is very active on social media. During lockdown also, he was seen doing video live sessions with his co-cricketers. Shami regularly posts photos from his vacations and Indian team photos.
Mohammed Shami Cars and Bikes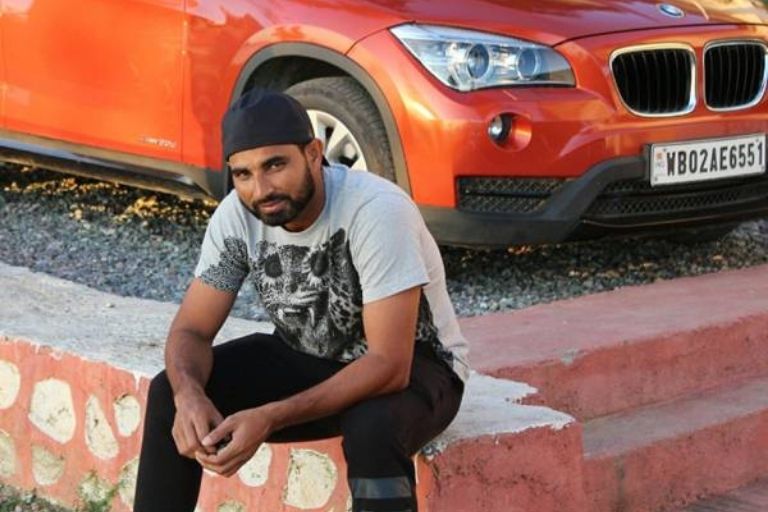 Mohammed Shami's car collection is not big but has some SUV-type cars. He is a fan of rough and tough cars and usually goes out on these for trekking with his friends during his vacations. His collection includes cars from big brands like Audi, BMW.
| | | |
| --- | --- | --- |
| Brand | Model | Value |
| BMW | BMW 5 series | 70 Lakhs + |
| Toyota | Toyota Fortuner | 40 Lakhs + |
| Audi | Unknown | Unknown |
Mohammed Shami's Property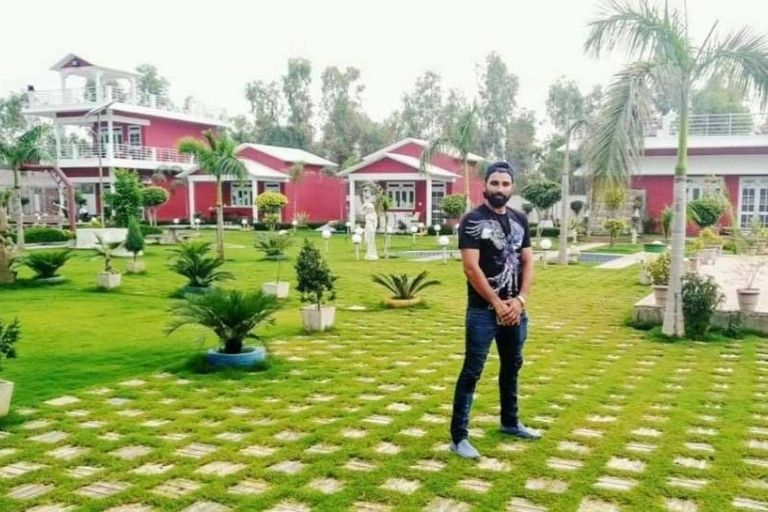 Mohammed Shami is from Amroha and there he owns a luxurious mansion worth 12-14 crores. He lives there with his family and has even built a small cricket ground where he and his brother practice. There was a time when Shami had no place to stay when he moved to Bengal, then he lived at Debabrata Das's residence who also was a professional cricketer and played for Kolkata Knight Riders in IPL. Shami also owns property in Kolkata and all over the country
Personal life and Family life of Mohammed Shami
1. Family and Personal info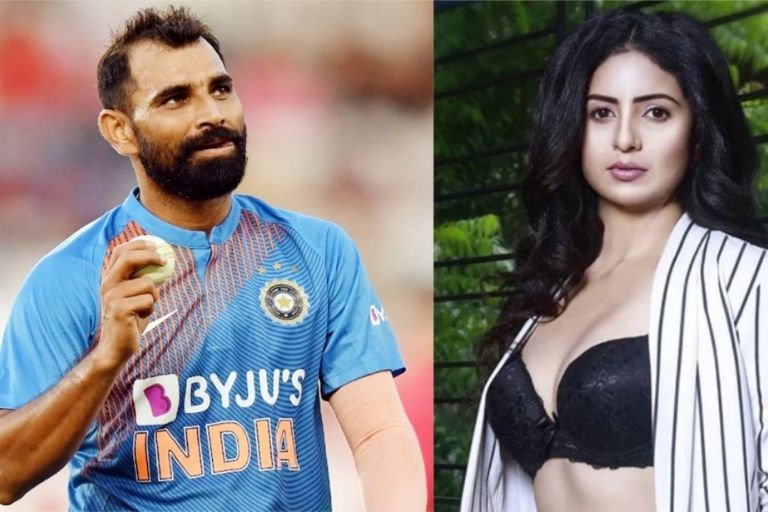 Mohammed Shami was born on 3 September 1990 in the Sahaspur village of Uttar Pradesh. His father was also a Fast Bowler who played local cricket. Shami has one sister and three brothers and all they are fast bowlers. Even his younger brother represents Bengal at the domestic level. Shami is really close to his father and during his controversy in 2018, they were the ones who helped Shami to regain positivity in life.
| | |
| --- | --- |
| Full name | Mohammed Shami Ahmedi |
| Date of Birth | 3 September 1990 |
| Birth Place | Amroha, Uttar Pradesh |
| Father | Tousif Ali |
| Mother | Anjum Ara |
| Brothers | Mohammed Asif, Md Hasib Ahmad, Mohammed Kaif |
| Sister | Sabina Anjum |
| Wife | Hasin Jahan |
| Daughter | Aaira Shami |
| Domestic Cricket debut | 2010 for Bengal |
| IPL Debut | 08 April 2013 vs Rajasthan Royals |
| TEST Debut | 6 November 2013 v West Indies |
| ODI Debut | 6 January 2013 v Pakistan |
| T20I Debut | 21 March 2014 v Pakistan |
2. Favourite Things: Hobbies, Friends, etc
| | |
| --- | --- |
| Best Friend | Ishant Sharma |
| Nickname | Lalaji |
| Favorite Actor | Amitabh Bachchan |
| Favorite Singer | Arijit Singh |
| Favorite Social media platform | Instagram |
| Favorite food | Chicken Biryani |
| Favorite Cricketer | Wasim Akram |
| Favorite Sportsperson | Muhammad Ali |
| Favorite Coach | Anil Kumble |
| Hobbies | listening to music and Movies |
| Favorite Stadium | Eden Garden |
| Favorite Bowl | Bouncer |
| Favorite Holiday Destination | London |
3. Affairs and Marriage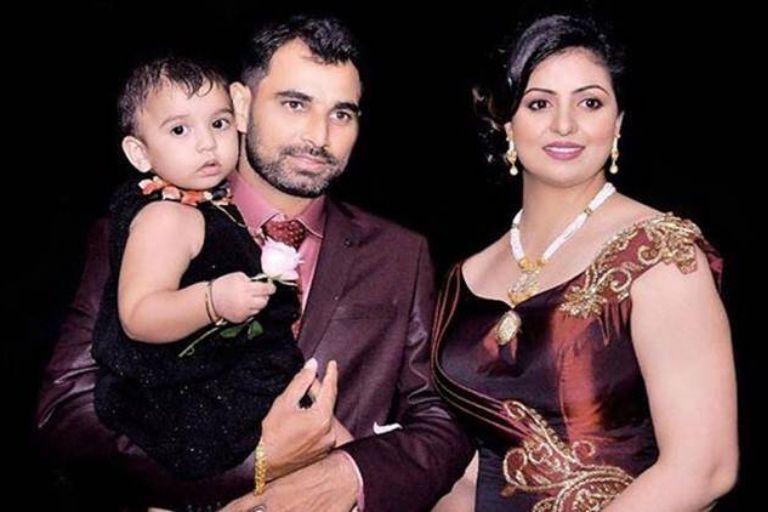 Mohammed Shami is married to Hasin Jahan but they don't live together. She is a model and Shami met her during his stint with Kolkata Knight Riders. He married her in 2014 and was blessed with a girl but things started to become toxic for them.
Hasin Jahan filed a complaint against Shami for Cheating and rape allegations in 2018. It was a very big story and nearly destroyed Shami's career. They are not officially divorced and don't live together anymore. Shami's daughter stays with her mother as of now.
Mohammed Shami's Controversies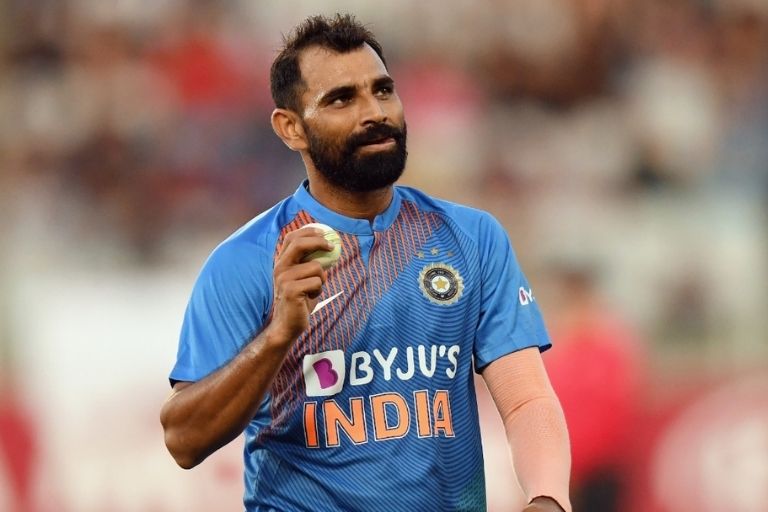 Mohammed Shami is usually seen as a very chilled person and usually never gets involved in any battle on field. He is a very aggressive bowler but he lets his ball talk rather than mouth. But in 2018, a very Big controversy erupted which nearly destroyed his career. Her wife publicly shared some intimate chats of Shami and his alleged girlfriend from Pakistan. She even filed a complaint against Shami's family for rape and mental tortue. The BCCI even revoked Shami's annual contract but later on they abolished their decision. Shami even revealed being suicidal during that phase of life.
Stats of Mohammed Shami career
| | | | |
| --- | --- | --- | --- |
| Format | Matches | Wickets | Average |
| Test | 54 | 195 | 27.57 |
| ODI | 79 | 148 | 25.63 |
| T20I | 12 | 12 | 35.67 |
Achievements of Mohammed Shami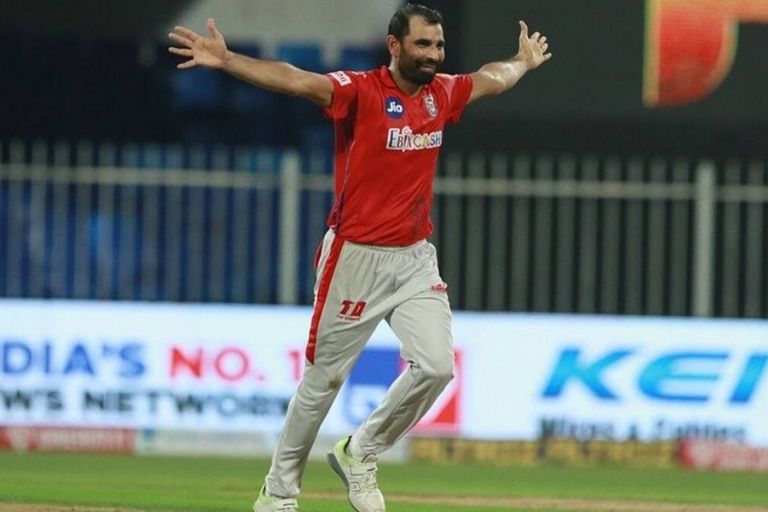 In his debut ODI match, he bowled a record 4 maidens.
He is the fastest Indian to take 100 ODI wickets.
Mohammed Shami took 5-wicket haul against West Indies in his debut test match.
He was only the second Indian to take a hattrick in an ODI World Cup.
He has scored two half centuries against England in England.
Unknown Facts about Mohammed Shami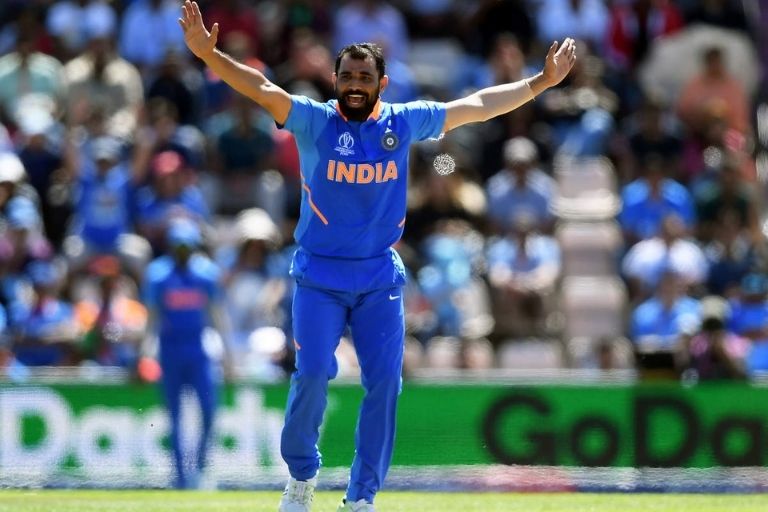 Mohammed Shami's father was also a fast bowler and his all brothers are also.
His nickname of "Lala Ji" was given by Ishant Sharma.
He is originally from UP.
Mohammed Shami debuted with the name of Shami Ahmed.
He bowled with an injured left knee in the 2015 World Cup Semi-Final against Australia.
Debabrata Das helped Mohammed Shami to get his first professional contract worth 75,000 from Mohun Bagan
Politics was the reason behind his switch from UP to Bengal.
He took 5 wickets on his test debut.
He warmed the bench for 2 seasons for KKR in 2011 and 2012 season.
FAQs about Mohammed Shami
Is Mohammed Shami divorced?
Ans- No, they are not officially divorced. 
Mohammed Shami from UP?
Yes, but he plays domestic cricket for Bengal.
Does Mohammed Shami smoke cigarettes?
No
Did Mohammed Shami get arrested in 2018?
No, but a warrant was issued against him.
Is Mohammed Shami's brother also a cricketer?
Yes, he recently made his List-A debut for Bengal in 2021.
Is Mohammed Shami and Shami Ahmed the same player?
Yes, it was confusion relating to his name which Shami clarified in 2014.