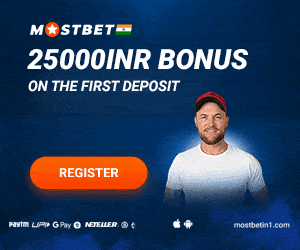 Pep Guardiola is a former football player and a Spanish football manager who is currently associated with the club Manchester City. Considered as the greatest manager of all time he holds the record of the most consecutive game won collectively in Premier League, La Liga, and Bundesliga.

During his managerial career at FC Barcelona, Guardiola won the Champions League title two times (2009-09 & 2010-11), a streak that he hopes to repeat with his current club Manchester City.
As a player, he spent the majority of his career playing as a defensive midfielder for FC Barcelona from 1983-2001 switching in between Barcelona team divisions. Later in 2001, he moved to the Italian League associated with Brescia and Roma.
Guardiola's vision and his ability to design particularly complex strategies built on his players' qualities like the Barca Tiki-Taka quick passing technique is Guardiola's greatest strength

Pep Guardiola Net Worth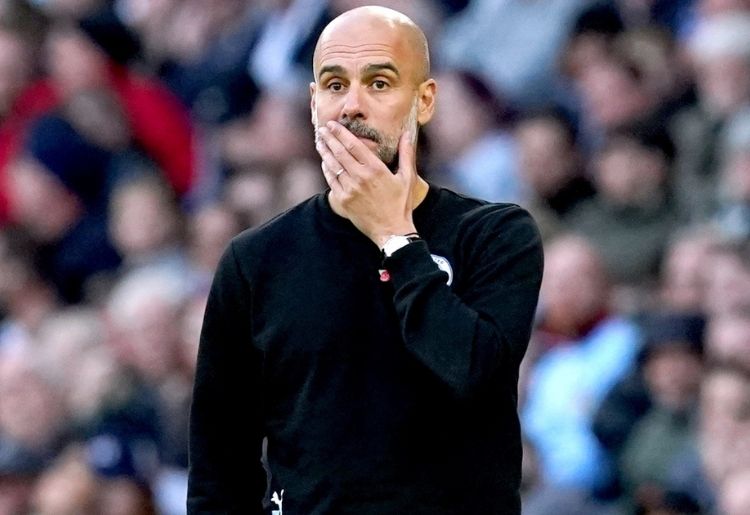 According to reports, Pep Guardiola is the highest earning manager in England with an estimated net worth of $41 Million. Most of his earnings come from his football contracts, heavily paid endorsements with brands, and investments.

| | |
| --- | --- |
| Net Worth | $41 Million |
| Born | January 18, 1971 |
| Age | 50 |
| Country of Origin | Spain |
| Source of Wealth | Football Manager |
| Last Updated | 2021 |
Pep Guardiola Salary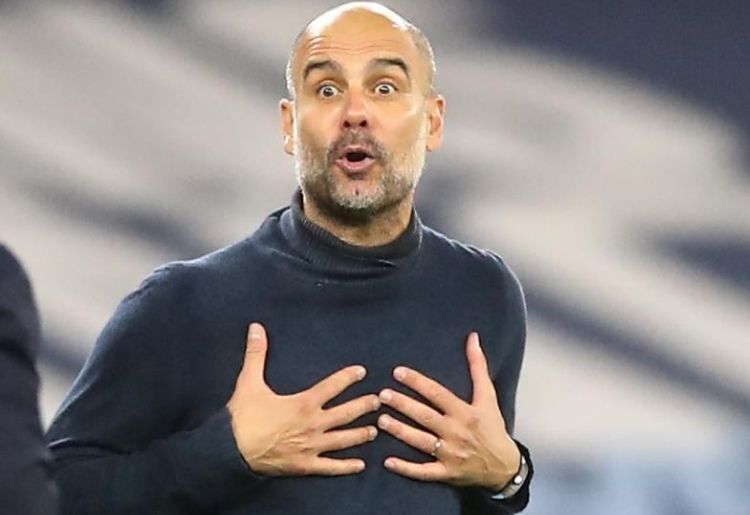 Pep Guardiola has extended his contract with Manchester City until June 2023 while his previous contract running from 2018-2021 was estimated to be worth $19 Million per year.
According to Transfermarkt reports his current contract stands at around $30 Million + Sponsorship deals making him the highest-earning manager in England.
Gross Wages: $37 Million
Pep Guardiola Endorsements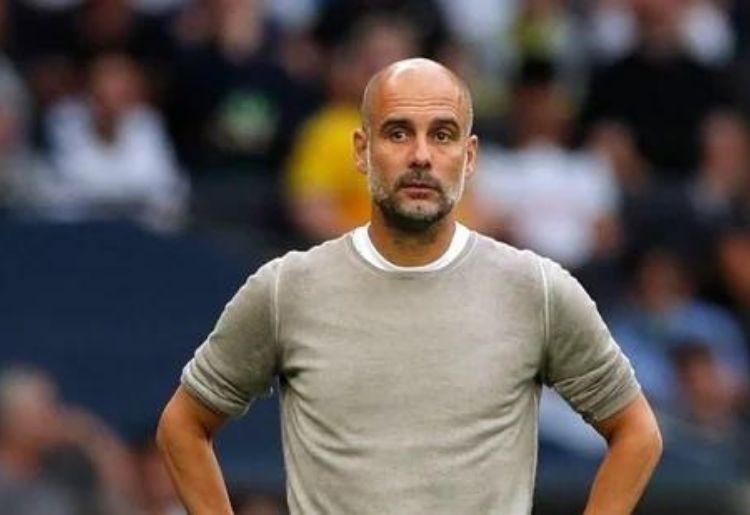 Guardiola is not as actively into endorsements as his counterparts like Mourinho or Klopp but has a handful of endorsements as follows:
Puma
Gore-Tex, an outdoor wear company
Nissan
Pep Guardiola Social Profiles
Pep Guardiola Career Stats as Manager
With a Total of 532 Career Wins out of 717 Matches Guardiola boasts an overall Career Win Percentage of 74.20

So far Guardiola has successfully managed 3 clubs: Manchester City (current), Bayern München, FC Barcelona
| | | | | | | |
| --- | --- | --- | --- | --- | --- | --- |
| Club | Tenure | Matches | Wins | Draw | Lost | Points/Match |
| Manchester City | Jul 2016- Present | 309 | 229 | 33 | 47 | 2.33 |
| Bayern München | Jul 2013- Jun 2016 | 161 | 124 | 16 | 21 | 2.41 |
| Barcelona | Jul 2008- Jun 2012 | 247 | 179 | 47 | 21 | 2.36 |
Pep Guardiola Awards
Barcelona (2008-2012)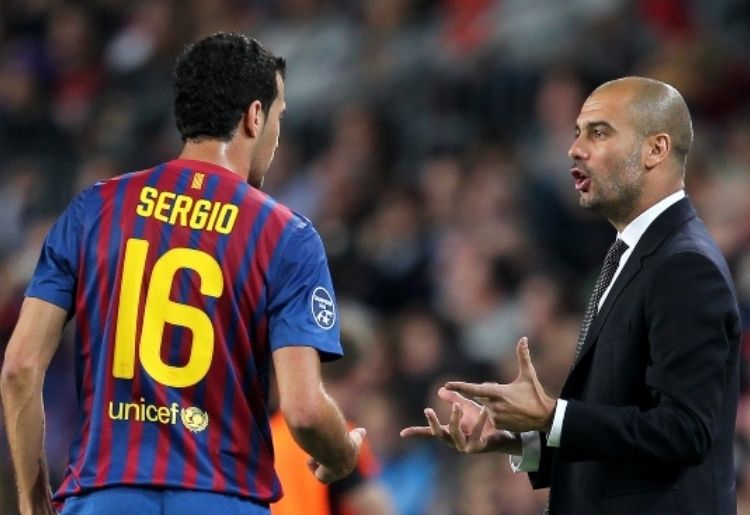 Guardiola has won a Total of 14 Trophies during his run managerial run at Barcelona
Barcelona has won 3 La-Liga titles under him in 4 seasons.
2x CopadelRey Title
3x Spanish Cup
2x Champion League
1x FIFA Club World Cup
2x UEFA Super Cup
Bayern München (2013-2016)
In three years he helped the German side win a total of 7 trophies.
3x Budesliga Title
2x DFB- Pokal Title
UEFA Super Cup
FIFA Club World Cup
Manchester City (2016- Present)
3x Premier League
4x League Cup in consecutive four seasons
FA Cup
2x Community Shields
Personal Achievements
4x La Liga Coach of the Year(2009-2012)
FIFA World Coach of the Year (2011)
UEFA Team of the Year Best Coach (2009,2011)
Globe Soccer Awards Coach of the Century (2020)
2x IFFHS World's Best Club Coach
Pep Guardiola Cars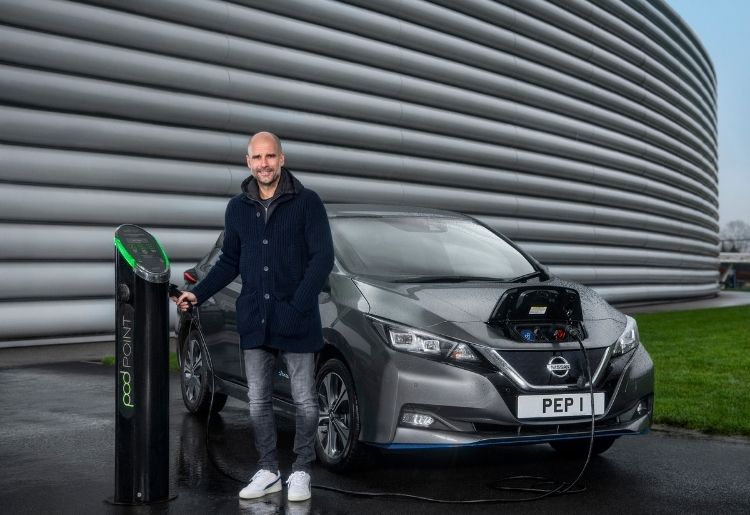 Guardiola has the reputation of being unfortunate behind the wheel as he has crashed or damaged cars worth $6 Million since moving to Manchester in 2016.
One amusing incident involves Guardiola filing his Diesel Range Rover with Petrol accidentally.
While the cars he owned included:
Mini Clubman ($110,000)
Bentley GTX700($206,800)
Mercedes GLE($275,700)
Audi S8 ($130,900)
Nissan Leaf ($32,400)
Range Rover ($206,000)

Pep Guardiola Property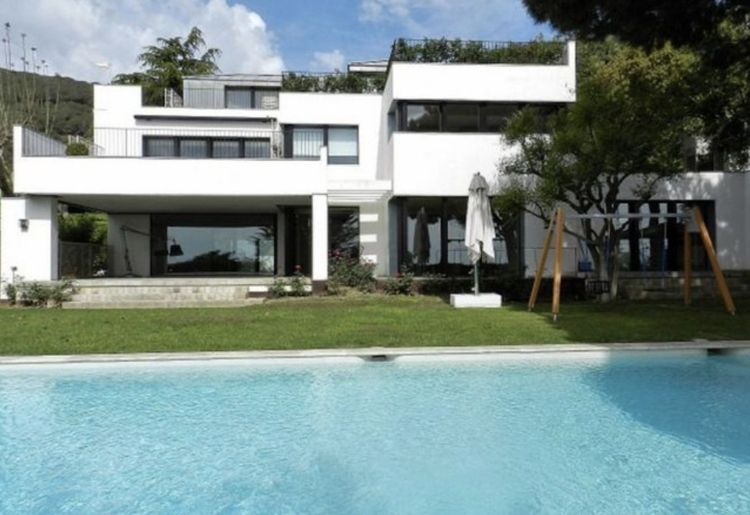 Before his signing deal with Manchester City, the Etihad officials found themselves amidst a problem due to Pep Guardiola's demands regarding his luxury accommodations as revealed in a book called Pep's City: The Making of a Superteam – written by Pol Ballus and Lu Martin – club.
The Guardiola family eventually moved to Deansgate and now lives in lavish City Suites in Greater Manchester with amenities like a private swimming pool, private gym. The building that he lives in is a 16-story high rise with an estimated cost of $3.7 Million for the apartment.
He also bought a lavish mansion in Pedrables, an exclusive neighborhood in Barcelona for 10 Million Euros with an area of 2,114 sq meters. The house is located near the Carretera de les Aigues in Barcelona.
Pep Guardiola Affairs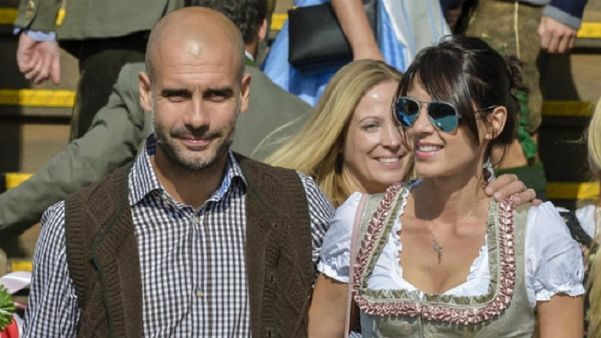 Pep met Cristina as a teenager during his early days in Barca when he was just 18 years old.
Guardiola has been married since 2014 to Cristina Serra who was born in Italy.
The couple first met at a clothes store in Barcelona where Serra's family owned a popular clothes store "Serra Claret" and Guardiola was invited to do some modeling for designer Antonio Miro.
The couple has three children Marius, Maria, and Valentina Guardiola.

Pep Guardiola Family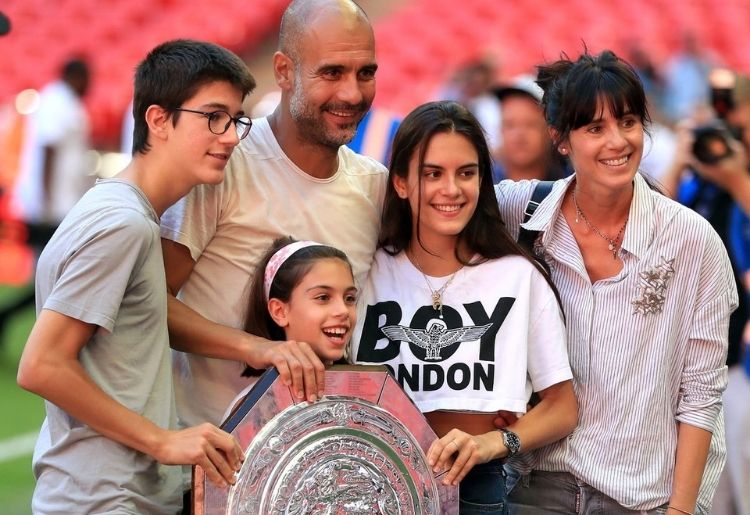 Josep 'Pep' Guardiola Sala was born in Santpedor, Spain to Dolors and Valenti Guardiola.
He has a younger brother, Pere, who is a player agent represents his brother Pep and two older sisters.
One of his elder sister, Francesca is a politician representing Catalonia.
Recently his mother Dolors Sala Carrió died at the age of 82 after contracting coronavirus. Dolors used to work in a textile factory in their hometown of Santpedor in Barcelona.
Pep Guardiola Controversy
In 2001 after his successful run at Barcelona, Guardiola left to join Brescia in Seria-A. A few months after his stay in the Italian league he tested positive for doping a steroid called Nandrolone. The current Manchester City coach had been found with drugs in his system after a 5-0 defeat to Lazio.
Guardiola further argued that the presence of the banned substance in his body was due to consumption of contaminated supplements.
Despite terminating all the doping accusations laid on him he received a 4-months ban for his involvement in drug use.
Pep Guardiola FAQ's
Q. What is Pep Guardiola's Full Name?
Josep Guardiola Sala
Q. Is Pep Guardiola married?
Yes, he is married to Cristina Serra
Q. Does Pep Guardiola has a daughter?
Yes, Maria and Valentina Guardiola
Q. What does Pep Guardiola's wife do?
She is a Brazilian Journalist and writer
Read More:-