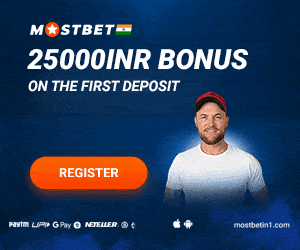 Cricket is blindly followed in India and one man's voice which has been behind many of India's victories is Ravi Shastri. Many know him as a current Indian coach or famous commentator but he is one of the finest spin all-rounders India has produced. Mr. Ravi Shastri is recognized for his exceptional cricket skills and commentating skills. He was an all-rounder for the Indian cricket team, better known for both his bowling and batting all-rounder capabilities.

He was a key member of the Indian national cricket squad between 1981 and 1992, appearing in both Tests and One-Day Internationals and even captained India in 1985. India won a historic World Championship and he was the mastermind behind that victory.
Surely those pictures of the whole India team on his Audi car at MCG are one of the iconic moments of Indian cricket. He began his career as a left-arm spin bowler before evolving to a batting all-rounder. He is the current head coach of India's national cricket team and will resign from his post after this T20 World Cup and likely return to the media box

Not to forget that team India is dominating the cricket market and reaching new heights of success every day under his guidance. We'll talk about his work as a member of the Indian cricket team, his accomplishments and milestones, his ventures, and, most importantly, his earnings and net worth.

RAVI SHASTRI NET WORTH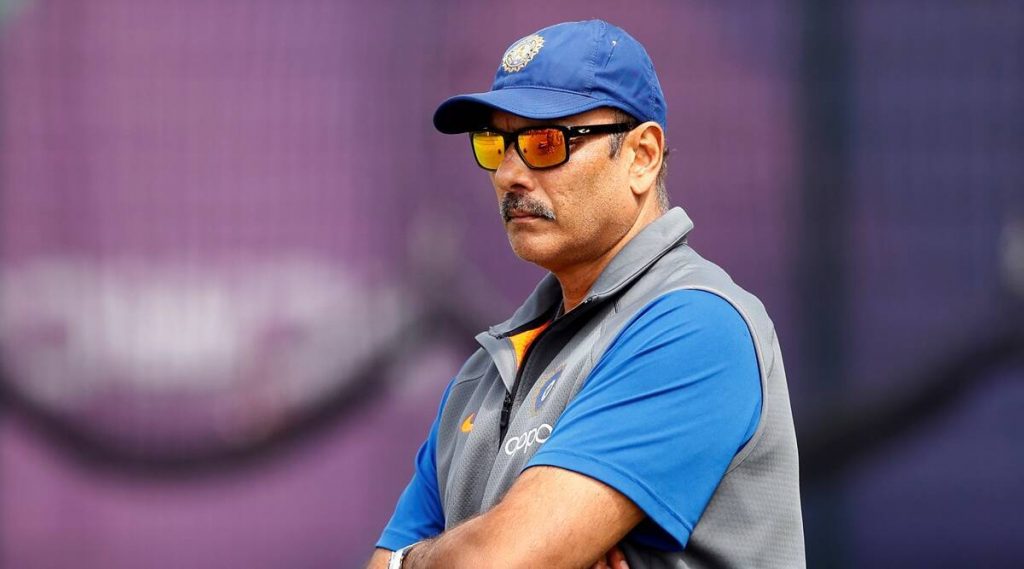 Ravi Shastri is a legend of the game and one of few cricketers who have tasted huge success in the media world and coaching. The majority of his earnings come from the BCCI as the head coach of the Indian cricket team, as a commentator and he makes a good chunk of money from his business and investments. His net worth is valued at around $8 million USD (approximately 58 crore rupees in Indian currency).
| | |
| --- | --- |
| Name | Ravi Shastri |
| Net Worth | $8 Million |
| Age | 59 Years |
| Sources of Income | BCCI, Business, Sponsorships and Investments |
| Last Update | October 2021 |
BCCI Salary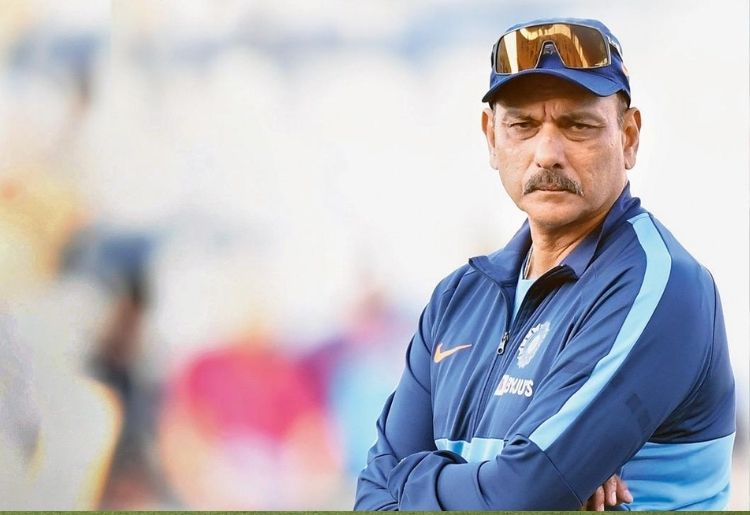 Ravi Shastri's salary is his primary source of income through coaching. The former player is the highest-paid cricket coach in the world, earning between 9.5 and 10 crores from the BCCI and has taken Indian cricket to a whole new level. India has achieved many feats under him and especially the Australia win in 2018 and 2020 will always be remembered as his biggest achievement.
Shastri's Commenting Career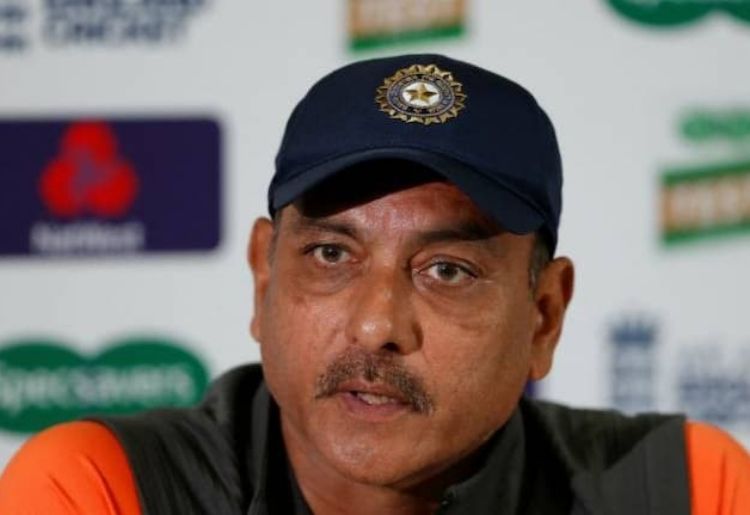 Shastri is also a former commentator, he signed a huge contract with BCCI in 2008 just before IPL commencement breaking his 20-year-old association with ESPN Cricket. He commentated on many ICC matches and IPL and his voice is behind many of India's iconic victories. He also made huge bucks through this. He was getting an estimated from 10-15 lakh per match. However, he is done with the commentary for now as he is busy with the Indian Cricket Team as a head coach but likely to return to box after finishing his tenure as Indian coach.
Investment and Business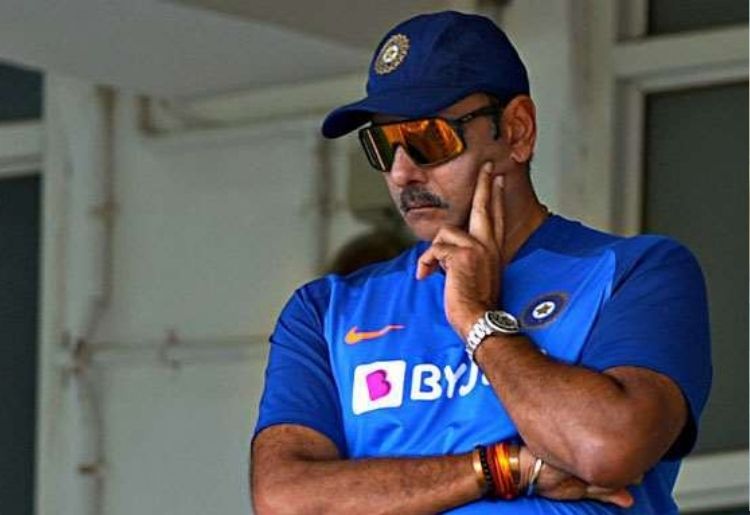 Ravi Shastri is not only a cricket legend but a great businessman as well. He has a big investment portfolio. Shastri owns a male hygiene brand named 23 Yards. It is in partnership with Ador Multi products, and will include offerings like body wash, beard oil, shaving gel, deodorant and sanitizer. He also put a massive INR 58.8 lakh into GreyCells Education Private Limited, an Indian educational institute with a Middle East division. His investments are

23 Yards
GreyCells Education
Ravi Shastri Social Media Footprint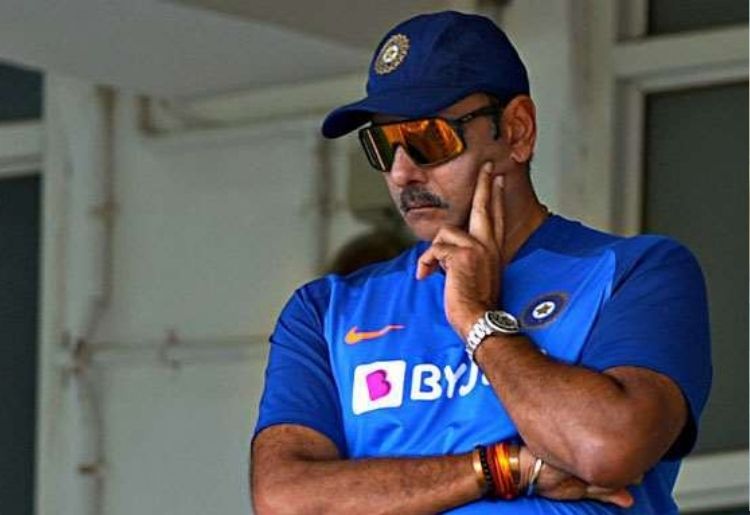 Ravi Shastri is famous for his extravagant personality and he is very much active on Instagram and Twitter, where he publishes hilarious flashback photographs from his storied career on a daily basis. Shastri frequently uploads behind-the-scenes photos from matches, which are well-liked by fans all over the world. Given his stature and persona, it's not unexpected that he's become very popular on social media.
| | |
| --- | --- |
| Platform | Followers |
| Instagram | 1 Million Followers |
| Twitter | 1.5 Million Followers |
Ravi Shastri House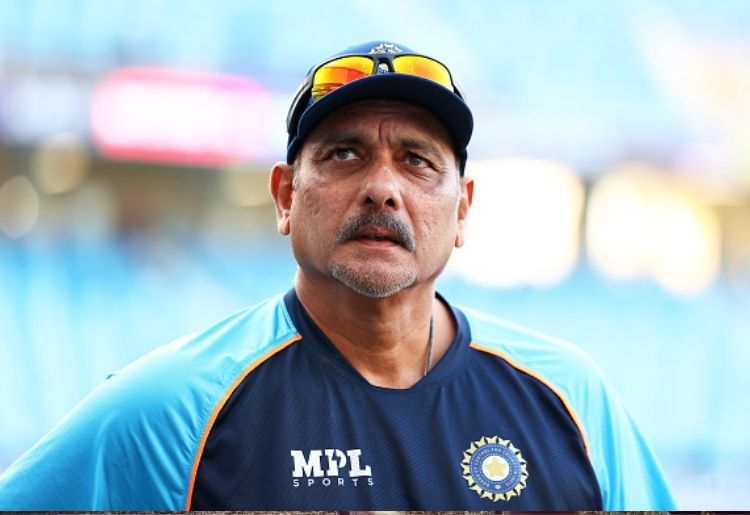 Ravi Shastri resides in Mumbai, India, in a beautiful home. Ravi Shastri purchased this mansion in 2001. This Real Estate Property is estimated to be worth roughly Rs.11.2 crores. He also stated in an interview that he owns some real estate around the country.
Shastri's Car Collection 
Ravi Shastri owns a handful of the world's most luxurious automobiles. Mercedes Benz, Ford, and BMW are among the car brands owned by Ravi Shastri. Ravi Shastri recently spent $100,000 on a brand new luxury automobile.
| | | |
| --- | --- | --- |
| Brand | Model | Price |
| Audi | Audi R5 | 1.1 Crore INR |
| Mercedes | Mercedes Benz C-Class | 75 Lakh INR |
| BMW | BMW X5 | 78.5 Lakh |
| Jaguar | Jaguar XJ | 95 Lakh INR |
Ravi Shastri Affairs and Marriage 
Shastri married Ritu Singh on March 18, 1990. Alekha Shastri is the couple's only child. But before marrying Ritu, he also dated Bollywood diva Amrita Singh before she married Saif Ali Khan. Shastri filed for divorce after 22 years of marriage. After his divorce to Ritu Singh, he was said to have an affair with Namrita Singh, an Indian actress.
Shastri's Personal Info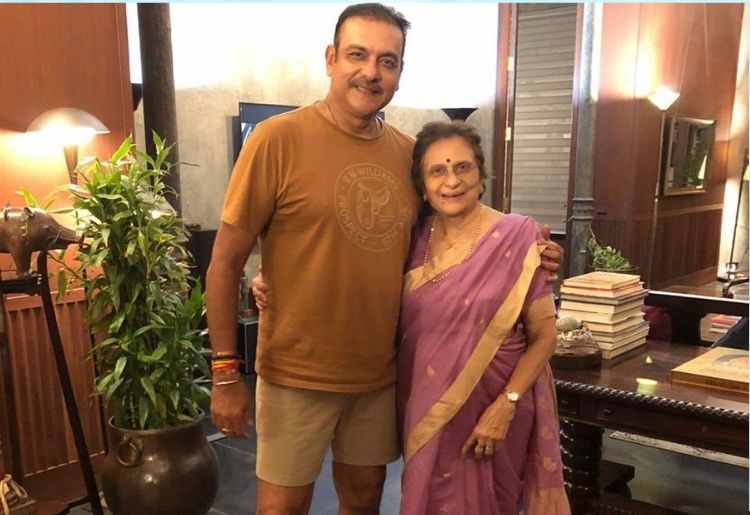 Ravi Shastri was born in Mumbai on May 27, 1962, and his family had a Mangalorean connection due to their ties to the region. Shastri has been passionate about cricket since he was a child, which is why he began his education at the Don Bosco school high school in Mumbai.
Shastri was a gifted cricketer from the beginning, and his skill set in the sport emerged throughout his boyhood, when he began playing the game of cricket in his school days only in a few junior level tournaments.
Personal Infos
| | |
| --- | --- |
| Name | Ravi Shastri |
| Birth Date | May 27, 1962 |
| Birth Place | Mumbai |
| Father | Jayadratha Shastri |
| Mother | Lakshmi Shastri |
| Horoscope | Gemini |
| Nationality | Indian |
| Occupation | Head Coach of Indian Cricket Team |
| Test Debut | February 1981, vs New Zealand |
| ODI Debut | November 1981, vs England |
| Chest | 44 Inches |
| Height | 1.91 M |
| Weight | 90 kg |
| Eye Colour | Brown |
| Hair Color | Black |
| Religion | Hindu |
| Spouse | Divorced |
| Net Worth | $8 Million |
| Ethnicity | Marathi-Mangalorean |
| Retirement Date | December 1992 |
Ravi Shastri's Personals and Favorites
| | |
| --- | --- |
| Favorite Cricketer | Batsman: Sachin Tendulkar, Viv Richards and Virat Kohli Bowler: Shane Warne and Imran Khan |
| Favorite Food | Nawabi Fish |
| Favorite Singer | Kishore Kumar |
| Favorite Actor | Amitabh Bachchan |
| Favorite Actress | Rekha |
| Nest Friend | VVS Lakshman |
| Hobbies | Reading and Listening Music |
| Favorite Book | Stargazing: The Players in My Life |
| Favourite Ground | SCG |
| Favorite Shot | Sweep Shot |
Ravi Shastri Career Stats
Batting Stats
| | | | |
| --- | --- | --- | --- |
| Format | Matches | Runs | Average |
| Test | 80 | 3830 | 38.8 |
| ODI | 150 | 3108 | 29.0 |
Bowling Stats
| | | | | |
| --- | --- | --- | --- | --- |
| Format | Matches | Wickets | Economy | Average |
| Test | 80 | 151 | 2.35 | 41.0 |
| ODI | 150 | 129 | 4.21 | 36.0 |
Controversies about Ravi Shastri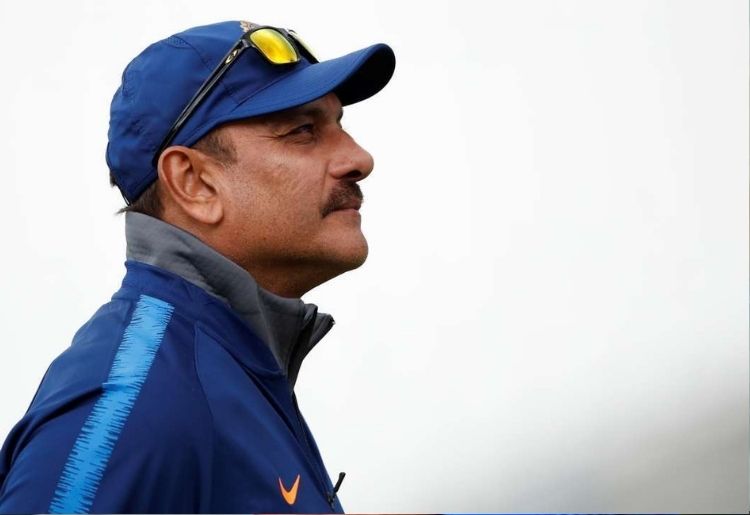 Ravi Shastri has been a moody person from his young age and even landed in controversy during his Ranji Days where he was dropped by his age for drinking alcohol which Shastri opposed.
He was involved in ugle spat with Sourav Ganguly in 2016 when Ravi blamed Ganguly for his non-selection as Indian Coach which Ravi called "Disrespectful and Biased".
In 2018, despite losing away series 3-1 to England, Shastri labelled his side as the best Indian Test side of all time which led to massive outrage from both fans and ex-cricketers.
Achievements and Unknown facts of Ravi Shastri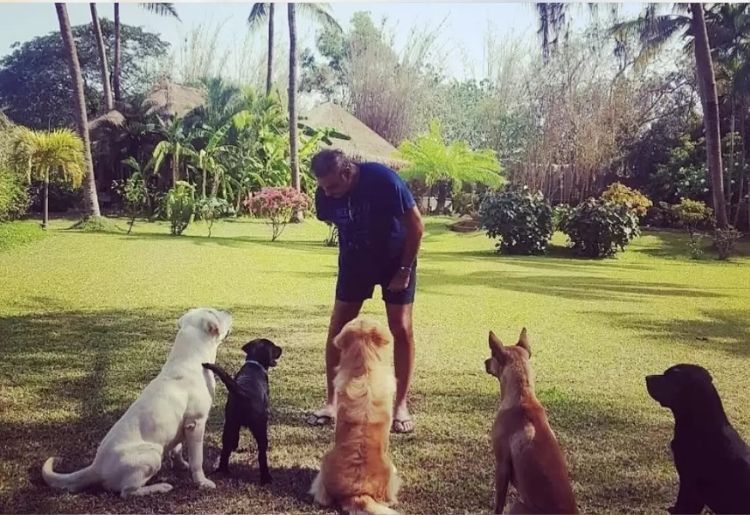 In 2016, in Mohammad Azharuddin biopic he was portrayed as Womanizer by Movie makers which he slammed and called bogas.
He won CNN-IBN Indian of the Year Special Achievement In 2017
He received Arjuna Award in 1984
Ravi Shastri is only Indian to win ITA Award for Best Anchor Commentator – Sports in 2004 · Asia Cup
He was still in college when he received a call up for India.
He averages 56 with bat while opening the batting.
He was voted as "Champion of Champions" in 1985 World Championship for his all round performance.
Before 2017 also He coached India during 2007 year on a temporary basis.
He also dated Amrita Singh before she tied the knot with Saif Ali Khan.
Ravi was celebrity torchbearer for the Olympic Torch Relay in 2008.
FAQs about Ravi Shastri
Q. What is the age of Ravi Shastri?
59
Q. Is Ravi Shastri from Mumbai?
Yes
Q. What is the salary of Ravi Shastri as an Indian coach?
INR 8 Crores
Q. Is Ravi Shastri going to resign as Indian coach after the 2021 T20 World Cup?
Yes
Q. Is Ravi Shastri Alcoholic?
Yes