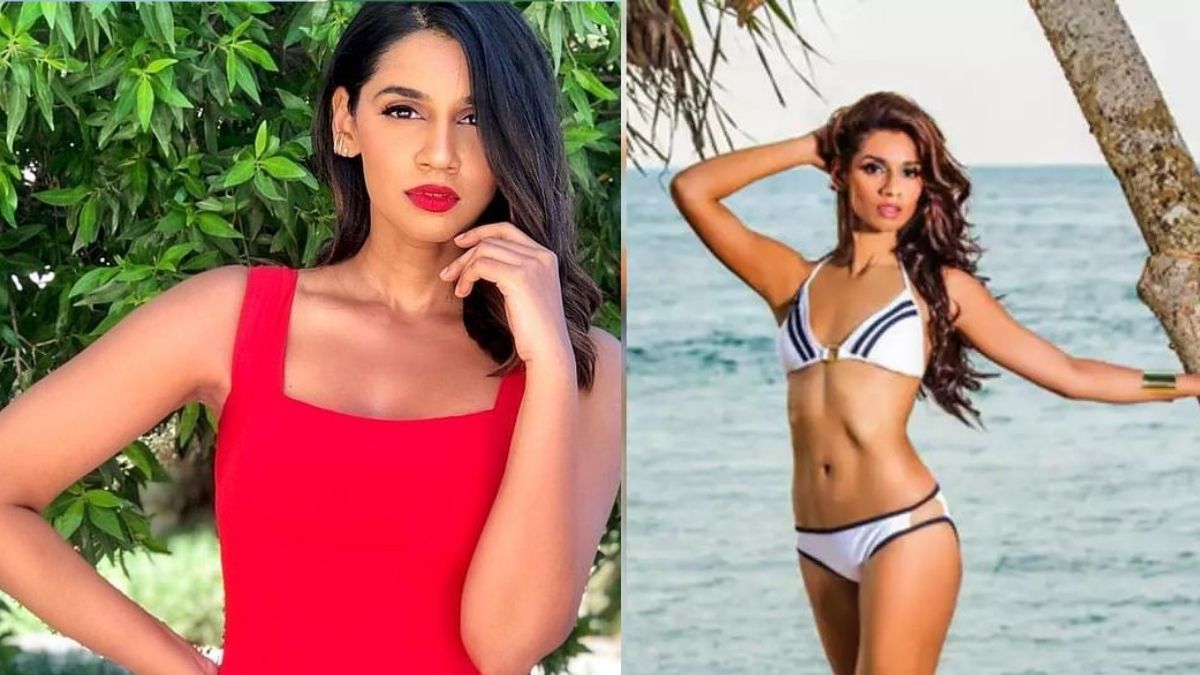 Sanjana Ganesan is a very familiar face in the sports media and television industry. She is a very famous Sports anchor and wife of Indian speedster Jasprit Bumrah. Sajana came into the limelight in 2014 when Star Sports hired her as a TV presenter for ISL and Match Point segment. Many fans know her because of this but she has struggled a lot and worked really hard to achieve the success which she is enjoying today.
Sanjana now reportedly earns ₹20-40 lakhs through TV presenting but there was a time when she was one step away from exiting this showbiz business and pursuing a normal corporate working life. Sanjana comes from a Maharashtrian family and her parents are very successful in their respective fields. Ganesan Ramaswamy is her father and is Management Guru and a successful author and her mother Dr. Sushma Ganesan is a Lawyer as well as a fitness coach. Surely now we can tell why she is that talented.
Sanjana is an Engineer by qualification but was always affectionate by modeling and acting. After completing Btech, she worked in an IT firm named 'CDK Global' but left that post because of no interest. She wanted to pursue her dream and then started modeling in 2012. She participated in many beauty pageant competitions and finally, the first break came when she was invited to participate in India's famous show 'MTV Splitsvilla' in season 7.
She never looked back from there on and climbed every ladder which came in front of her. She hosted many leagues like Indian Super League (Football), Badminton Premier League (Badminton), Indian Poker League and now is a household name and a very famous personality.
Sanjana came to Mumbai with loads of dreams and is now living those fruitful dreams through hard work and dedication. She is married to Indian cricketer Jasprit Bumrah and in this article, we will look at her net worth and her luxurious lifestyle.
Sanjana Ganesan Net Worth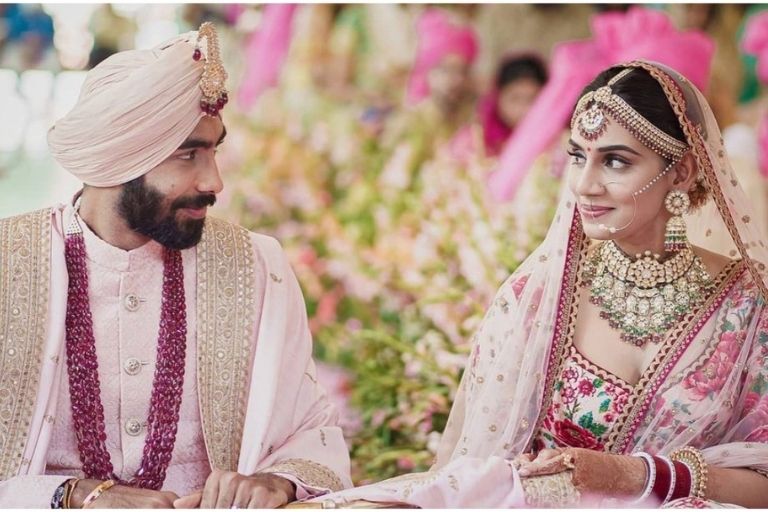 Sanjana Ganesan is now part of an elite panel of TV presenters in Star Sports and is one of the highest-paid TV hosts. Her net worth is estimated to be around 5 crores rupees and her fair share comes from her earnings from TV hosting. Sanjana also is associated with many big brands and earns a good chunk of money through social media promotions.
Sanjana Ganesan Source of Income
TV Hosting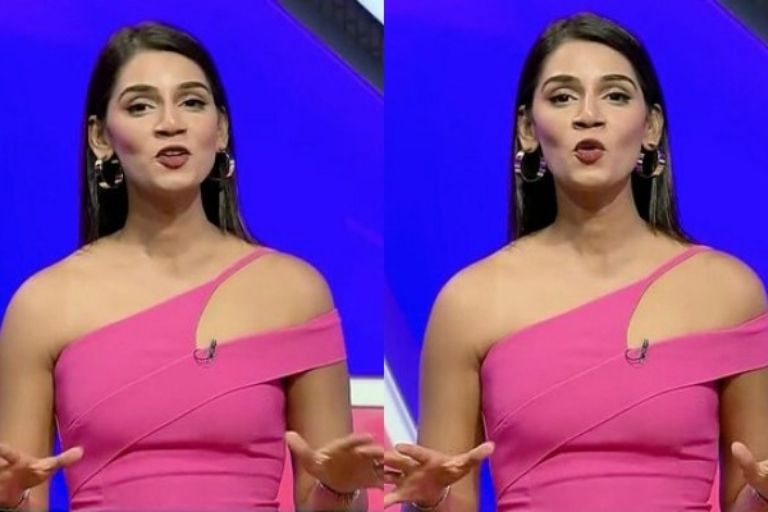 Sanjana is a renowned TV presenter and is very famous for her presenting skills. She is one of few female TV hosts who is not only famous for her beauty but also for her knowledge. She joined Star Sports in 2014 and Indian Super League was the first big event she covered. In 2014, Indian sports culture was going through a revolution and many Leagues were launched. Sanjana was part of almost every sports setup and covered all sports like Badminton, Tennis, and Football.
In 2016, her first major break came when the public started noticing Sanjana's talent. She was the host of the Kolkata Knight Riders exclusive show named 'Knight Club' which led to a sudden rise in her popularity. She then became a regular part of every Star Sports segment and 'Match Point' was the most popular one.
Sanjana now reportedly earns ₹20-40 lakhs monthly through Star Sports and is also part of the ICC broadcasting team and is a very crucial part of their TV presenting team.
Reality Shows
Before coming into the Sports broadcasting industry, Sanjana was a model and was part of many beauty pageant competitions. In 2012, she finished as a finalist in the famous international 'Ying Yang Femina Style Diva Competition'. After that, she was part of many big shows but the biggest one was in 2014 when she participated in 'MTV Splitsvilla season 7' but unfortunately had to pull out mid-season because of an injury.
Sanjana Ganesan's Brand Endorsements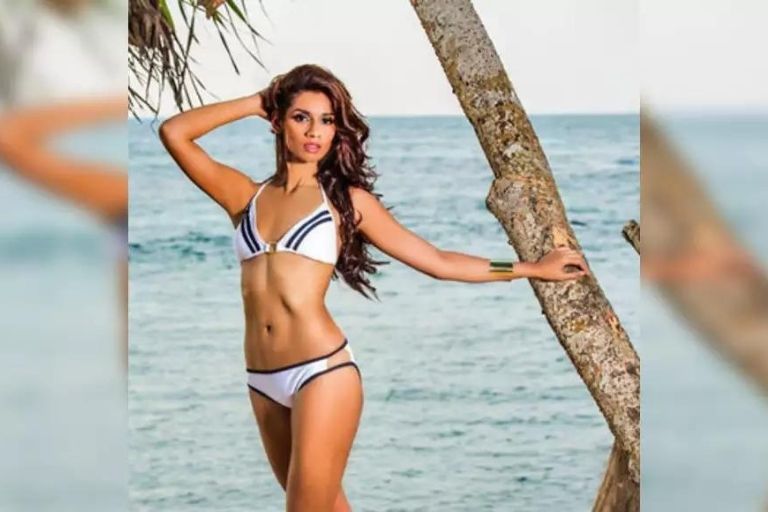 Sanjana is a very famous personality and a successful celebrity in India and surely her portfolio suits every brand's requirements. She not only earns through the TV industry but Brand Endorsements also contribute to her net worth. She is regularly seen on social media promoting big brands like Sony, Tiger Marron. Her lists of brand endorsements are:
The Bozzy Button
Sony
Tiger Marron
Start Sports
Weikfield
ICC
Sanjana Ganesan's Social Media Appearance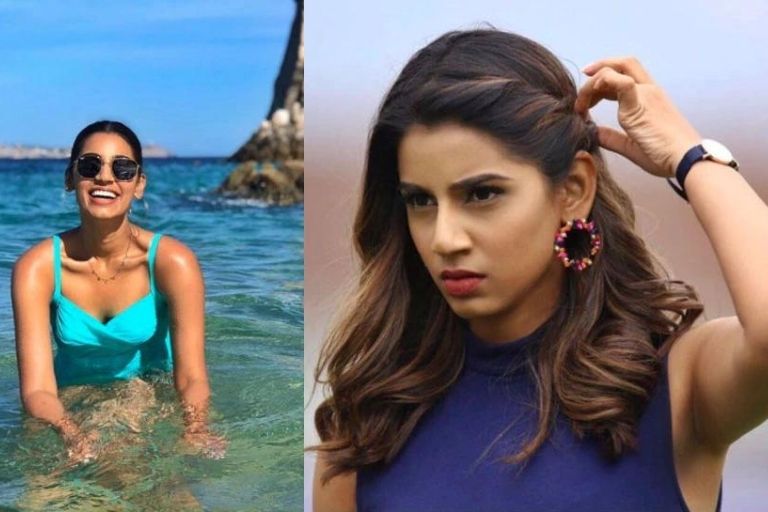 Sanjana Ganesan is very active on social media and her chemistry with Jasprit Bumrah is loved by fans. Being part of the broadcasting team, she travels all around the world and social media is the best way for her to keep up with her fans. She often posts about her various inside the broadcasting industry things.
Sanjana Ganesan's Social Media Appearance
Sanjana Ganesan's Age and other information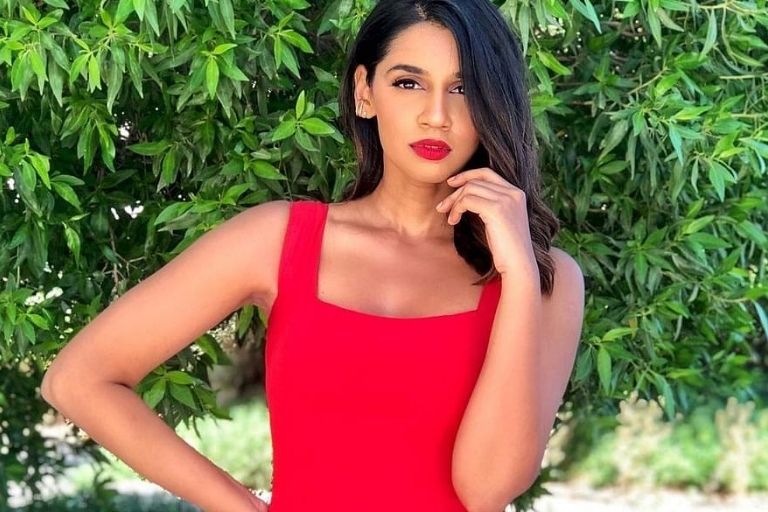 | | |
| --- | --- |
| Age | 31 |
| Sign of the Zodiac | Taurus |
| Height | 5'7'' |
| Weight | 60 Kg |
| Eye Color | Black |
Sanjana Ganesan's Personal information
Personal life and Family life of Sanjana Ganesan
1. Family and Personal info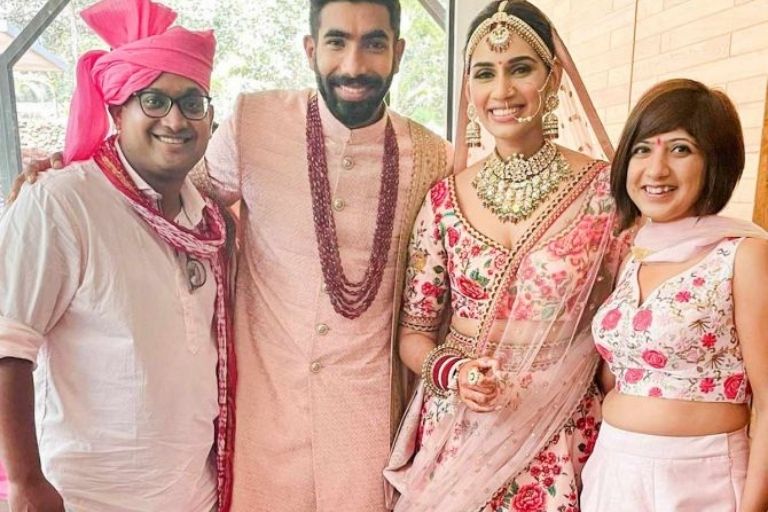 Sanjana Ganesan hails from a Maharashtrian family. Her parents are very successful and multi-talented. She often shared pictures of her family on social media. Sanjana is now married to Jasprit Bumrah and is half Punjabi and half Maharashtrian. She often on social media posts funny things comparing the different habits of both cultures.
| | |
| --- | --- |
| Full name | Sanjana Ganesan |
| Date of Birth | 6th May 1991 |
| Birth Place | Pune |
| Father | Ganesan Ramaswamy |
| Mother | Dr. Sushma Ganesan |
| Husband | Jasprit Bumrah |
| School | The Bishop's School, Pune |
| College | Symbiosis Institute of Technology, Pune |
| Educational Qualification | BTech |
| Profession | TV Host, Model, Social Media Influencer |
Sanjana Ganesan's Presonal Information
2. Favourite Things: Hobbies, Friends, etc
| | |
| --- | --- |
| Favorite Actor | Ranveer Singh |
| Favorite Actress | Deepika Padukone |
| Favorite Singer | Arijit Singh |
| Favorite Social media platform | Instagram |
| Favorite food | Pani-Puri |
| Favorite Color | Black |
| Favorite Cricketer | Jasprit Bumrah |
| Inspiration | Mary Kom |
| Hobbies | Travelling, Fashion |
| Favorite Football Club | Manchester United |
| Favorite Holiday Destination | London |
Sanjana's Favourite Things
Sanjana Ganesan's Affair and Love story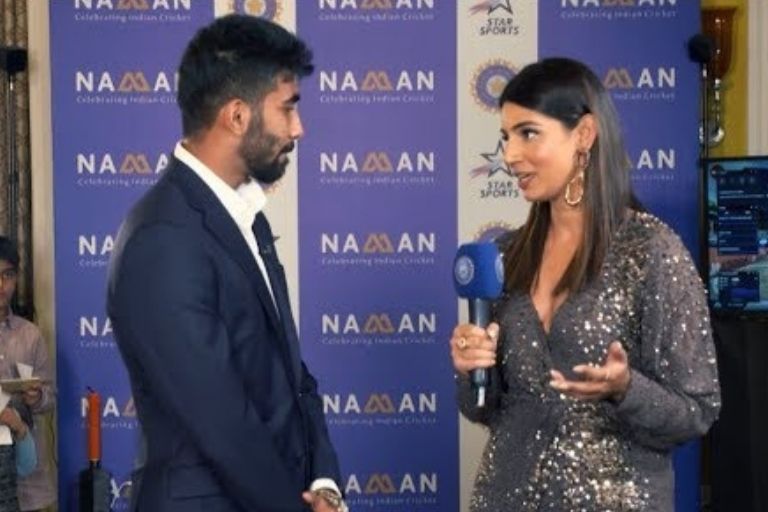 Sanjana Ganesan is married to Jasprit Bumrah but in 2014 she was in an alleged relationship with Ashwini Koul. Sanjana was a contestant in a show named 'Splitsvilla' where she met him and they started dating. Although after the show ended, they decided to break up and pursue their career.
Jasprit Bumrah and Sanjana got married in March this year in a close ceremony in Goa. She met Jasprit Bumrah during an interview and started liking each other from day one. In the 2019 World Cup, they got really together and started dating. They kept their relationship low profile and until the wedding day, people didn't know about their relationship.
Achievements of Sanjana Ganesan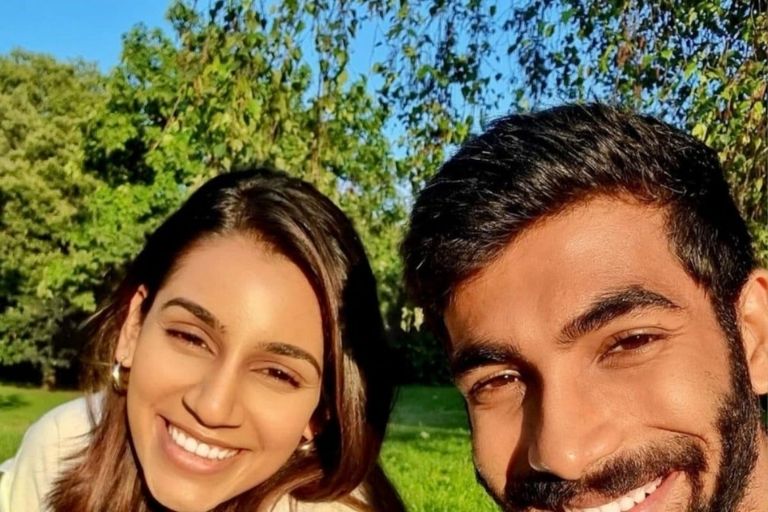 Sanjana is a Gold Medalist at the Symbiosis Institute of Technology, Pune
She won runner up award in Femina Style Diva 2012
Sanjana is the winner of "Femina Officially Gorgeous Competition" in 2013
She was a finalist in Femina Miss India Pune 2013
She was part of MTV Spiltsvilla in 2014
Unknown Facts about Sanjana Ganesan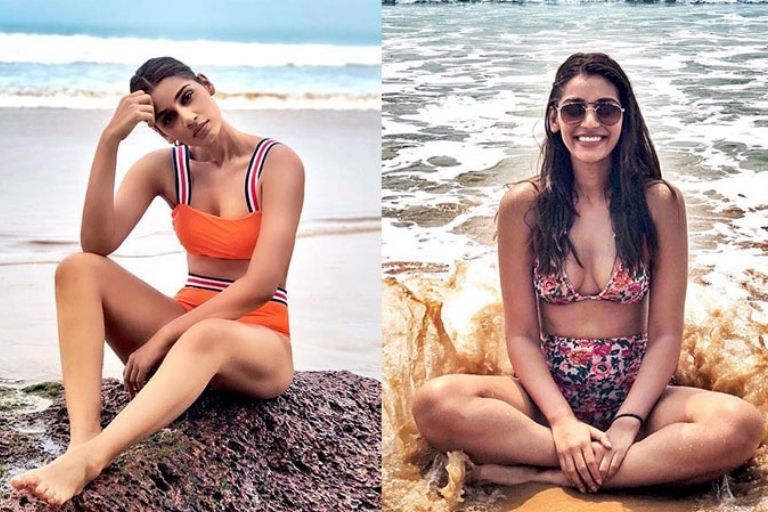 She holds a Degree in BTech.
Her father is a renowned Management Guru in the corporate world.
She wanted to become an Actress
Sanjana left Spiltsvilla because of an Injury during a task.
She owns Audi and BMW cars.
Sanjana Ganesan loves adventure sports.
She worked in a corporate company before switching careers.
She hosted the KKR show but RCB was her favorite team initially.
FAQs about Sanjana Ganesan
Q. Is Sanjana Ganesan wife of Jasprit Bumrah?
Ans- Yes
Q. Is Sanjana Ganesan bengali?
Ans- No, she comes from a Maharashtrian background 
Q. Which was the first show co-hosted by Sanjan Ganesan?
Ans- She firstly hosted the 'Let's Football' segment of ISL on Star Sports.
Q. Is Sanjana Ganesan pregnant?
Ans- No
Q. Are Sanjana Ganesan and Mayanti Langer rivals?
Ans- No
Q. Is Sanjana Ganesan Alcoholic?
Ans- No
Q. What is Sanjana's age?
Ans- As of now, she is 31 years old.
Q. Is Sanjana part of any Bollywood movies?
Ans- No
Read More: