What is the Net Worth of Tito Ortiz?
| | |
| --- | --- |
| Net Worth | $18 million |
| Age | 47 years |
| Born | January 23, 1975 |
| Country of Origin | The United States of America |
| Source of Wealth | Professional MMA fighter, Endorsements, etc. |
| Last Updated | 2022 |
Tito Ortiz is a professional mixed martial artist who last competed in the Combate Americas promotion. He is best known for competing in the Light Heavyweight division of the Ultimate Fighting Championship (UFC). Born on January 23, 1975, the American has been fighting professionally for more than 2 decades.
Ortiz's first professional Mixed Martial art bout was against Wes Albritton which he won on May 30, 1997. In the UFC he has managed to win the UFC Light Heavyweight Championship.
The MMA star was also the Mayor Pro Tempore of Huntington Beach, California for 6 months. He is also a Hall of Famer with the UFC.
In this article, we will have a look at Tito Ortiz's Salary, Net Worth, Personal Information, Career details, Affairs, Controversies, FAQs, etc
Tito Ortiz's Net Worth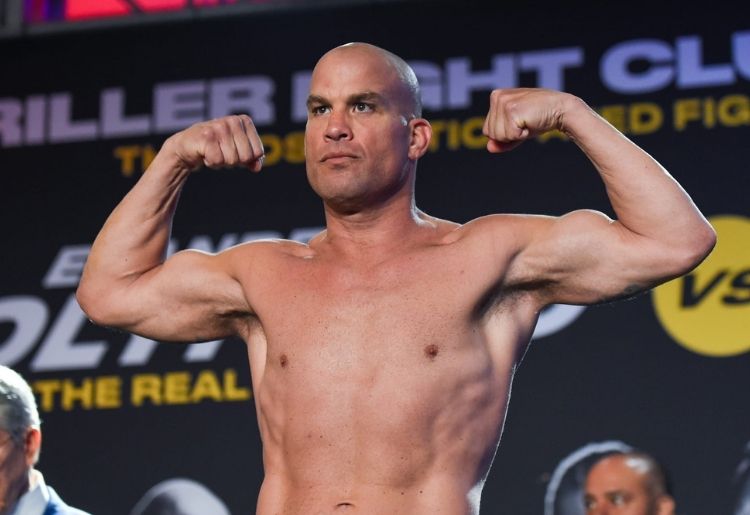 Net Worth: Tito Ortiz's net worth is reported to be around $18 million. He has earned his net worth through endorsements, fighting in the UFC, Politics, etc.
Salary: The UFC Star has reportedly earned more than $5.5m in earnings from his mixed martial arts fights throughout his career.
Tito Ortiz's highest career earnings came in the UFC against Bader. He earned around $525,000 for the fight including the bonuses.
Also Check: Dave Portnoy Net Worth 2022
Endorsements: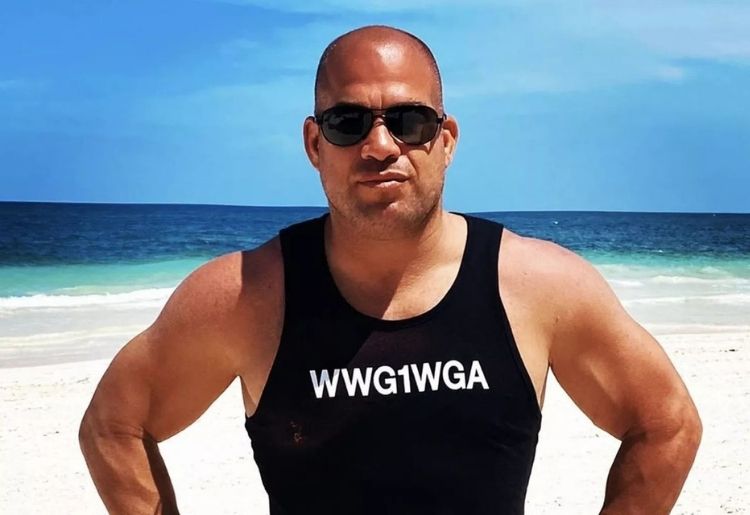 The Martial Artist Endorses the following companies:
Punishment Athletics
Ritmo Mvndo
HashAtlt.com
Assets: Tito Ortiz had a stunning home at Huntington Harbor which he recently listed for sale. The house has reportedly been valued at $6m.
The 3,900-square-foot waterfront house reportedly has four bedrooms and four bathrooms. The house also has a large parking facility on the porch.
Also Check: Joe Rogan Net Worth 2022
Tito Ortiz's Personal Information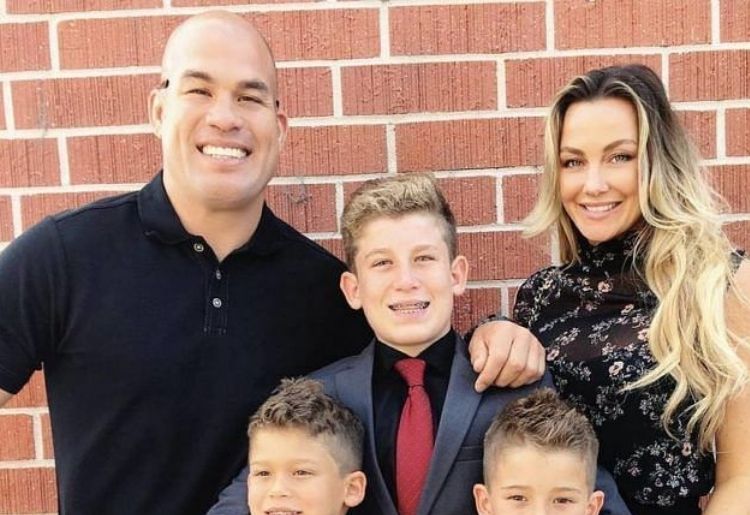 The following is UFC Star, Tito Ortiz's info:
| | |
| --- | --- |
| Name | Jacob Christopher Ortiz |
| Date of Birth | January 23, 1975 |
| Age | 47 years |
| Place of Birth | Huntington Beach, California, U.S. |
| Parents Name | Joyce and Samuel Ortiz |
| Reach | 74″ (1.90 m) |
| Nickname | The Huntington Beach Bad Boy |
| College | California State University, Bakersfield |
| Professional debut in (MMA) | 1997 |
| Citizenship | United States of America |
| Height | 6'2″ (1.88 m) |
| Weight | 93kg (205 lb) |
| Current Partner | Amber Nichole Miller |
| Children | Jesse, Journey, and Jacob Ortiz |
| Competed in | Lightweight, Heavyweight divisions |
| Hair Colour | Black |
| Eye Colour | Black |
| Religion | Christian |
| Known for | Profession Mixed Martial Artist |
Tito Ortiz's MMA Career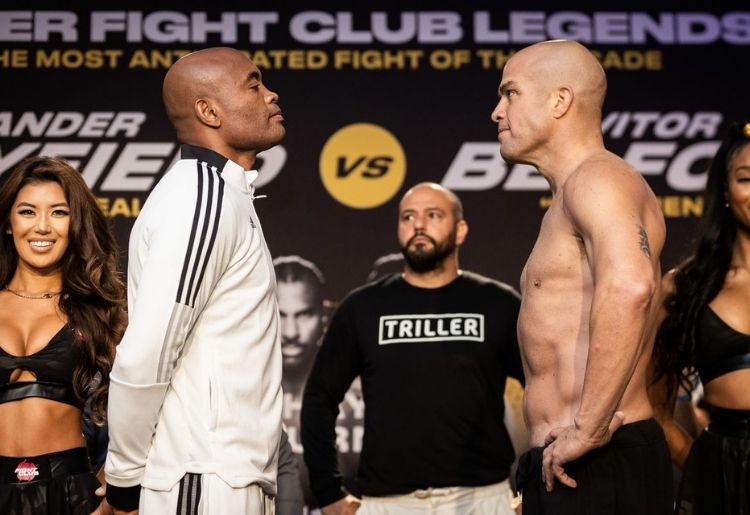 UFC: Tito Ortiz made his UFC debut at UFC 13. He beat Wes Albritton in 53 seconds by TKO to start his career on May 30, 1997.
On April 14, 2000, Tito battled Wanderlei Silva in Japan for the UFC Light Heavyweight championship. He beat Silva by submission to win his first and only title in his MMA career.
Tito would defend his title against Yuki Kondo, Evan Tanner, Ken Shamrock, Elvis Sinosic, and Vladimir Matyushenko. On September 26, 2003, he lost the title at UFC 44 to Randy Couture by Judge's unanimous decision.
The UFC star would battle Chuck Liddell in a losing effort for the Light Heavyweight Championship in December 2006.
Tito Ortiz's last UFC fight was against Forrest Griffin on July 7, 2012, at UFC 148. Tito lost to his opponent by Unanimous decision on the night. By the time he left the UFC, his MMA record was 16-11-1.
Bellator: Tito Ortiz joined the Bellator promotion and made his debut against Alexander Shlemenko in a winning effort on May 17, 2014.
On September 19, 2015, he fought against Liam McGeary in a losing effort for the Bellator Light Heavyweight Championship.
He left Bellator after beating Chael Sonnen in his last fight for the promotion. When he left Bellator, his MMA record stood at 19-12-1.
Combate Americas: Ortiz now fights at the Combate Americas promotion. As of now, he has just one fight for the MMA promotion.
He battled Alberto El Patrón (better known as WWE's Alberto Del Rio) on December 7, 2019, in the Catchweight division. He beat his opponent by submission to extend his MMA record.
As of January 2022, Tito Ortiz's MMA record stands at 21-12-1 in 34 official MMA fights.
Tito Ortiz's Career Records (as of January 22′)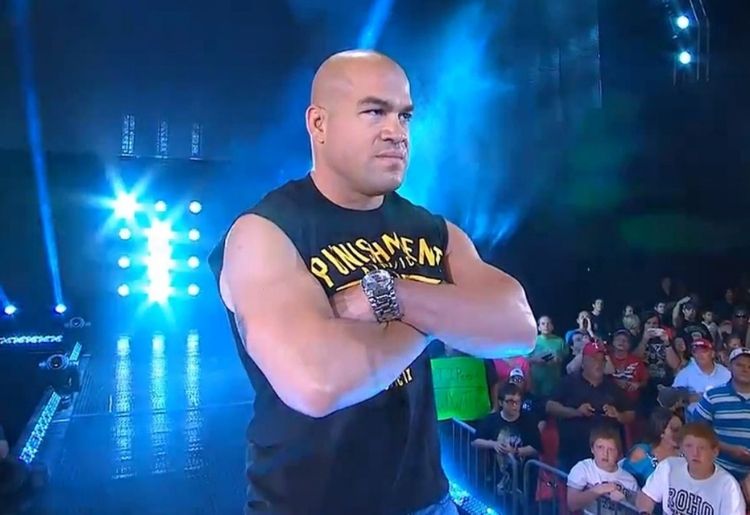 Mixed Martial Arts Record
Of which 10 are by knockout, 5 are by submission, and 6 are by Judges decision
Of which 5 is by knockout, 2 are by submission, and 5 is by Judges decision
Tito Ortiz's Accomplishments (as of January 22′)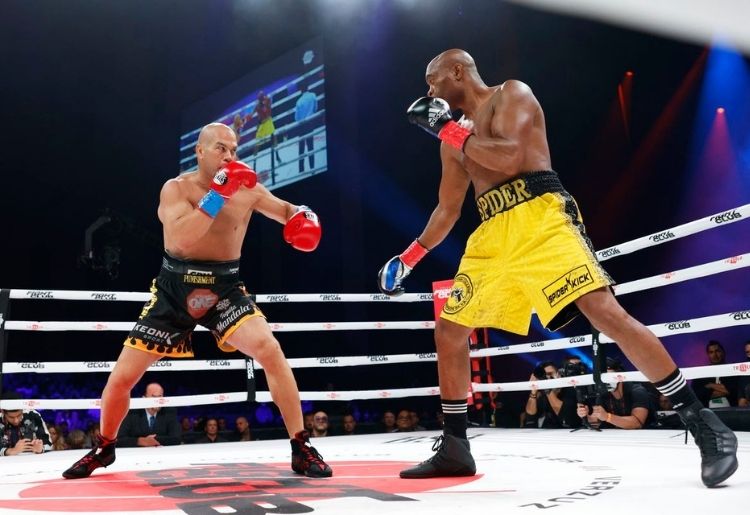 The UFC fighter has won the following accolades in his career:
Ultimate Fighting Championship (UFC)
UFC Hall of Fame (2012)
UFC Light Heavyweight Champion(One time)
UFC 13 Light Heavyweight Tournament Runner-Up
Knockout of the Night (One time)
Submission of the Night (One time)
Fight of the Night (Four times)
2006 Fight of the Year
Tito Ortiz's Relationships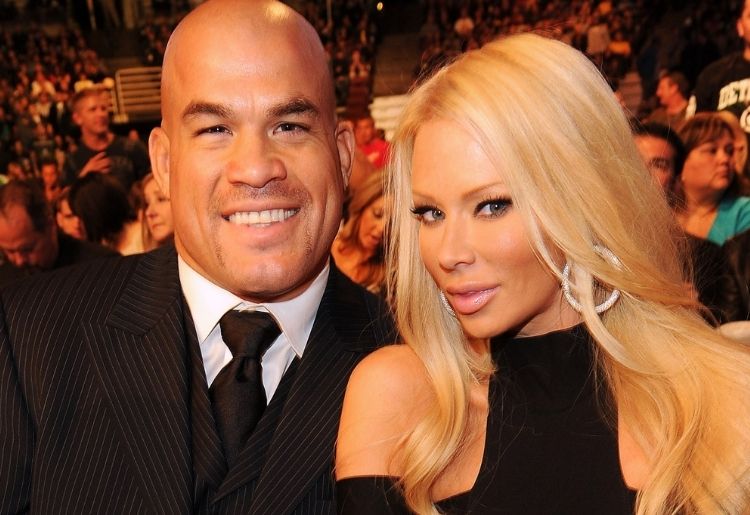 Kristin Ortiz: The MMA star was married to Kristin after dating her for a couple of years. The duo got married in 2000 and was together until 2005 when they separated after a divorce. They have a son named Jacob together.
Jenna Jameson: Ortizstarted dating Jenna Jameson after his divorce from his wife. Jenna Jameson is a famous adult film star by profession. The couple announced soon after that they were expecting twins and in 2009, Jesse and Journey Ortiz were born.
The couple separated in 2013 after a turbulent 3 years of marriage and the MMA star took full custody of the kids.
Amber Nichole Miller: The former UFC star has reportedly been dating Amber since the mid-2010s. Amber Nichole Miller is a former Octagon girl. Not much is known about their relationship as they have kept it very private.
Tito Ortiz's Controversies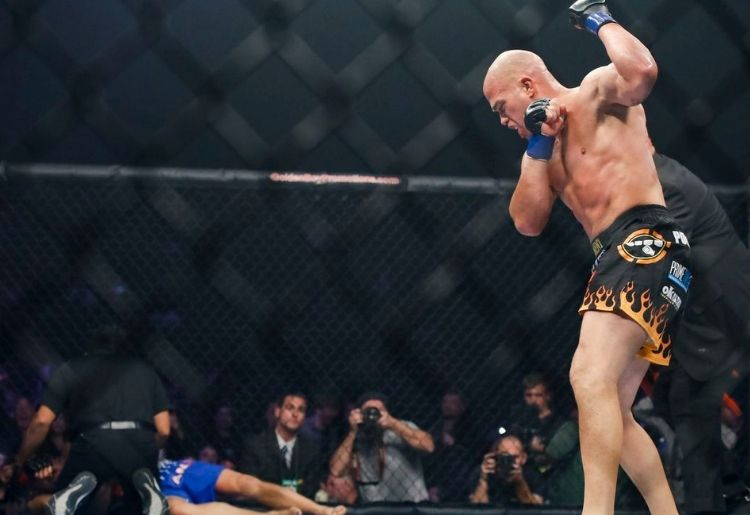 Resignation as Mayor Pro Tem of Huntington Beach: Tito Ortiz resigned as the mayor after just 6 months after he received a lot of hate and backlash. During his tenure, Ortiz made some questionable decisions. He supported not wearing a mask even though Covid guidelines suggested otherwise. He also applied for unemployment even though he was employed as the mayor at that time. Hence, these questionable decisions caused a lot of controversy and outrage from people all around America.
Domestic Abuse on Jenna Jameson: The UFC fighter was arrested on April 26, 2010, for felony domestic violence against then-girlfriend Jenna Jameson. His girlfriend was photographed the next day with a bandaged arm to add more fuel to the controversy.
In his defense, Ortiz accused Jameson of being erratic and addicted to OxyContin. Both of them later recanted the allegations.
Drink and Drive: Ortiz was arrested on January 6, 2014, for Drink and Drive charges in the Los Angeles police department. As a result, the MMA star was sentenced to three years probation, an undisclosed fine.
Tito Ortiz's Social Media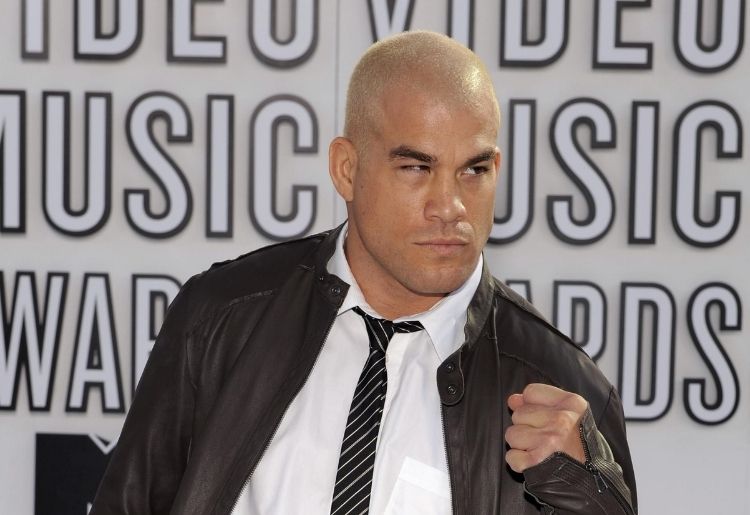 The MMA star is active on social media as well
His Twitter handle is: @titoortiz (548k+ followers)
His Instagram handle is: @titoortiz1999 (351k+ followers)
Tito Ortiz generally posts about memes, family, and politics on social media.
Tito Ortiz FAQs
Q-

What is the name of Tito Ortiz's kid?
He has three children. They are Jesse, Journey, and Jacob Ortiz.
Q-

Does Tito Ortiz still compete in the UFC?
No, He left the UFC in 2012. He still competes in other MMA promotions.
Q-

Against whom did Tito Ortiz make his UFC debut?
He made his UFC debut against  Wes Albritton on May 30, 1997. He won the bout.
Q-

Where does Tito Ortiz currently live?
The fighter lives in Huntington Beach, California
Q-

What is Tito Ortiz's MMA record?
As of January 2022, his record is 21-12-1
Q-

Who is Tito Ortiz married to?
Tito Ortiz is currently not married to anyone. He is in a relationship with Amber Nichole Miller
Alistair Overeem Net Worth 2022: Income, Endorsements, Cars, Wages, Property, Affairs, Family
Nick Diaz Net Worth 2022: Income, Endorsements, Cars, Wages, Property, Affairs, Family