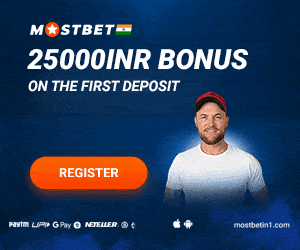 Venkatesh Iyer is the latest addition to India's never-ending prodigy batsman's list. Before the start of 2nd half of the season literally, no one knew about this elegant batsman but since his arrival, he has taken IPL by storm and everyone is wondering where he was hidden before. Iyer is not a new name on the Indian domestic circuit, he has been playing for Madhya Pradesh for the last 6 years and always was on the radar of many franchises until 2021 finally, Kolkata Knight Riders bought him the base price of 20 Lakhs.

Venkatesh is originally from Tamil Nadu but his family is settled in Indore, Madhya Pradesh. Like a normal teenager, he started playing cricket in his early teenage years and it was his mother who introduced him to cricket. Iyer always had a sharp brain and managing sports and studies was never a problem for him which made his family allow him to pursue his cricket dream side by side.
He had to make a tough choice after completing schooling as his parents wanted him to pursue Chartered Accounting along with B.Com which he agreed with at first and even topped in intermediate exams but something else was written in his destiny. Although Iyer had cleared intermediate exams, he always wanted to pursue his childhood dream of becoming a professional cricketer and luckily he got admission into a college that supported him and helped him achieve new heights.

Venkatesh completed MBA in finance and it was his proudest moment as his parents always wanted him to complete his education first. He made his list-a debut for Madhya Pradesh at age of 21 and his ability to play as a fast-bowling all-rounder made him a regular on the Madhya Pradesh side.
Although he doesn't taste that much success in first-class matches as in List-A matches. He averages 47.16 with the bat in List-A cricket and his breathtaking performance came in 2020-21 Vijay Hazare Trophy against Punjab when he scored swashbuckling 198 runs off just 146 balls and also took 2 wickets with ball which led Kolkata Knight Riders to buy him in IPL auctions for his unique ability to win matches with bat and ball.
Venkatesh Iyer Net Worth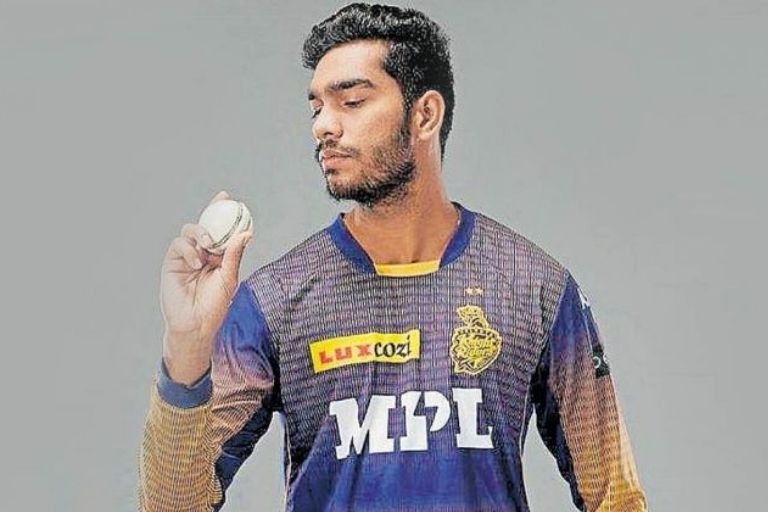 Venkatesh Iyer came into the limelight recently after his heroics in IPL but he has been playing domestic cricket for almost 6 years now for Madhya Pradesh. His net worth stands at approx. $1 million which will be 73 Lakhs in Indian currency. Although his contract in IPL is only worth INR 20 Lakhs, he is likely to get a big contract in next year's mega auction and most of his income is through match fees and small endorsements.
Venkatesh Iyer Net Worth overview
| | |
| --- | --- |
| Name | Venkatesh Rajasekaran Iyer |
| Net Worth | 1 crore |
| Profession | Cricketer |
| Year Active | 2015 |
| Teams | Kolkata Knight Riders, Madhya Pradesh |
Let's now go into details of Venkatesh Iyer's net worth.

Venkatesh Iyer's Source of Income
IPL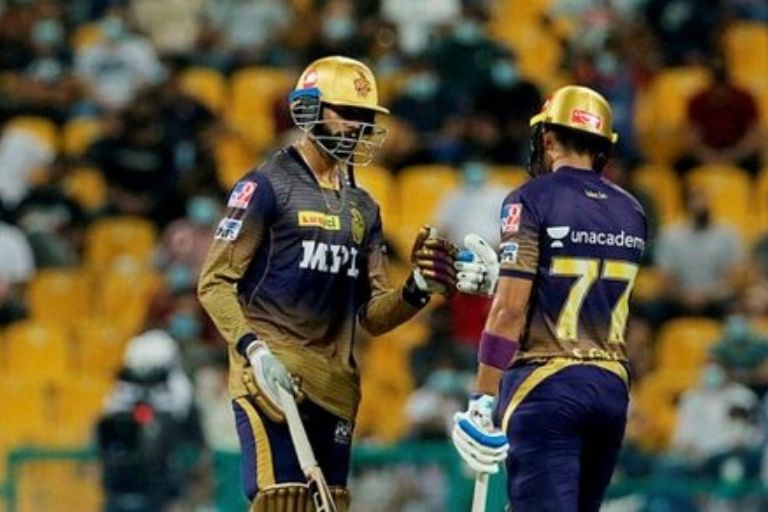 Venkatesh Iyer is another story of IPL's fairytale and no one thought he would make such a big impact from ball one. The tall-lanky southpaw was snapped by Kolkata Knight Riders for just 20 Lakhs in 2021 IPL auctions after his heroics in Vijay Hazare Trophy. He made unbeaten 41 runs in his debut match against Royal Challengers Bangalore and if someone thought it was a fluke then you are wrong. In the 2nd match, he performed even better and scored his maiden fifty, and didn't hesitate to take down World's best bowlers like Trent Boult and Jasprit Bumrah.
| | |
| --- | --- |
| Year | Salary (in rupees) |
| 2021 | 20 Lakhs |
Domestic Cricket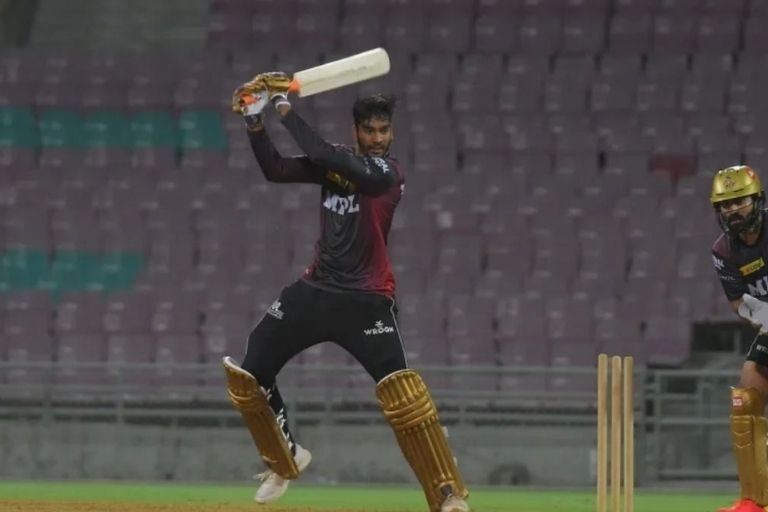 Venkatesh Iyer made headlines in the 2021 IPL but it was Domestic Cricket who nurtured his talent and made him the cricketer he is now. He made his List-A debut in 2015 but for his first-class debut, he had to wait 3 years. Although he was eligible to play for Tamil Nadu also, he wanted to pay back to the MP who had adopted him and given him so much from age cricket to senior cricket. Domestic cricket has been his main source of earning till now and Pay structure of Domestic cricket is as follows.
| | |
| --- | --- |
| Format | Match Fees Per Match (INR) |
| Ranji Trophy | 1.4 Lakh |
| Vijay Hazare Trophy | 35,000 |
| Syed Mushtaq Ali Trophy | 17,500 |
* Players who are not part of playing XI and on Bench earns 50% of match fees
* Players also receives 1,000 as daily allowance
* BCCI has recently announced changes to the pay scale on the basis of player experience.
Venkatesh Iyer's Brand Endorsements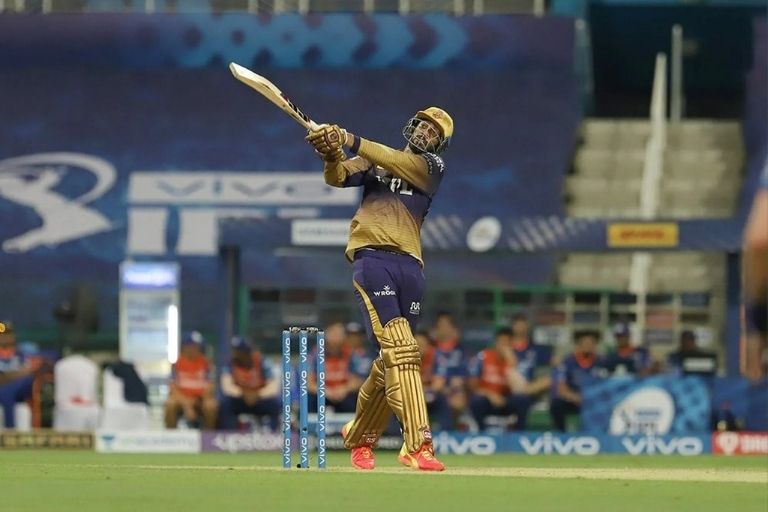 Venkatesh Iyer has emerged to the scene recently and brands will now run after him after the conclusion of this IPL season. The lanky Southpaw has been playing domestic cricket and so far has been associated with brands like PR sports but his market value will shoot up and likely to get big offers from other brands. Some of his current brands are
Venkatesh Iyer Social Media Appearance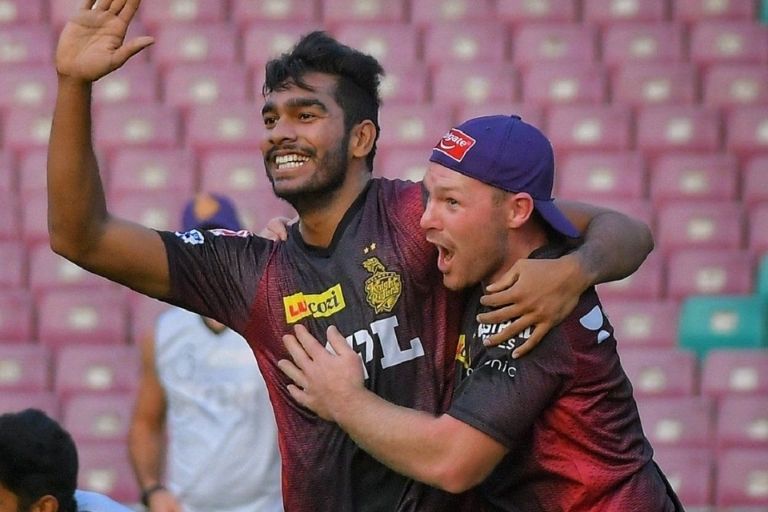 Venkatesh Iyer's cricket career has just picked up the pace and his social media appearance is yet to be examined. He is not that regular on Instagram as other athletes are but he posts pictures from time to time with his friends and people who have played crucial roles in his career. Surely after this IPL, he might be more active on social media to keep up with his young rising popularity.
| | |
| --- | --- |
| Social Media Platform | Followers |
| Instagram | 51.1K followers |
Venkatesh Iyer's Property
Venkatesh Iyer is originally from Tamil Nadu but his family is settled in Madhya Pradesh because of their profession. Iyer has his own ancestral house in his hometown in Tamil Nadu and also owns a house in Madhya Pradesh. The exact value of his properties is unknown as of now.
Personal life and Family life of Venkatesh Iyer
1. Family and Personal info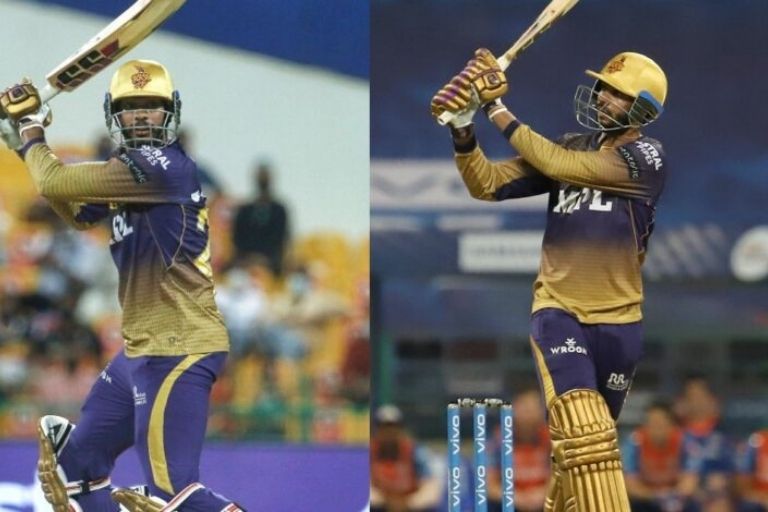 Venkatesh Iyer was born on 25th December 1994 in a South Indian family who were settled in Madhya Pradesh. He was an educational geek in his childhood and it was his mother who forced him to play outdoor sports so that he could develop other skills as well. And look now, he is a new sensation of Indian cricket. He has done MBA in finance and even topped CA intermediate exams which is a rare sight for a professional cricketer.
| | |
| --- | --- |
| Full name | Venkatesh Rajasekaran Iyer |
| Date of Birth | 25th December 1994 |
| Birth Place | Indore, Madhya Pradesh, |
| Father | Rajasekaran Iyer |
| Mother | N/A |
| School | St. Paul Higher Secondary School, Indore |
| College | Institute Of Management Studies, DAVV University, Indore |
| Domestic Cricket debut | 2015/16 for Madhya Pradesh |
| IPL Debut | 20 September 2021 v Royal Challengers Bangalore |
2. Favourite Things: Hobbies, Friends, etc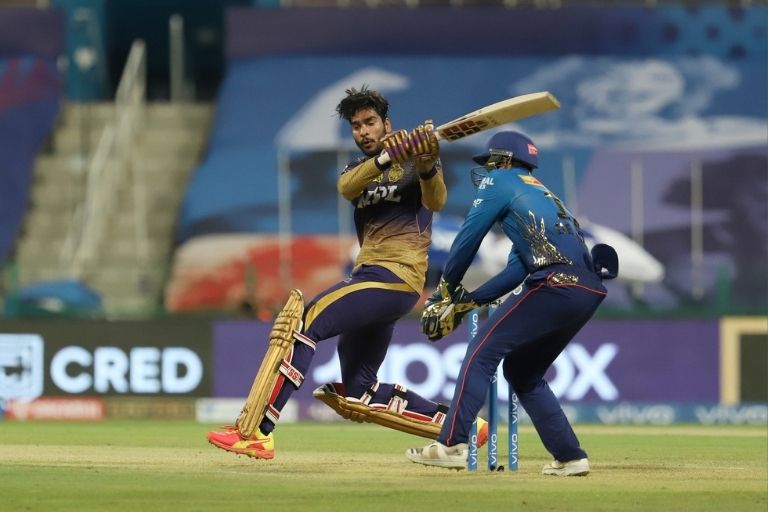 | | |
| --- | --- |
| Best Friend | Avesh Khan |
| Nickname | Venky |
| Favorite Actor | Rajinikanth |
| Favorite Actress | N/A |
| Favorite Singer | N/A |
| Favorite Social media platform | Instagram |
| Favorite food | South Indian |
| Favorite song | N/A |
| Favorite Cricketer | Sourav Ganguly, Alastair Cook |
| Favorite Sportsperson | N/A |
| Favorite Coach | N/A |
| Hobbies | Travelling, Movie |
| Favorite Stadium | Holkar |
| Favorite shot | Pull Shot |
| Favorite Movie | Any Rajinikanth Movie |
3. Affairs and Marriage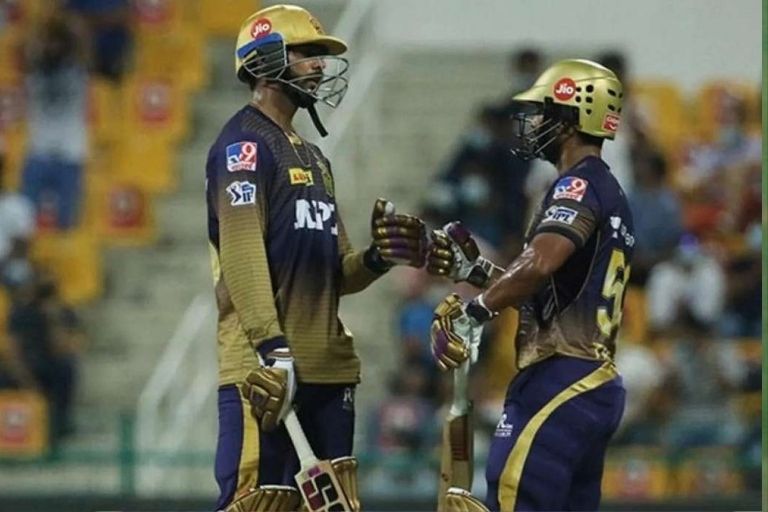 Venkatesh Iyer is unmarried and there is no news about his relationship status as of now. He has just arrived on the cricket scene and his personal life details are still undetermined.
Venkatesh Iyer Controversies
Venkatesh Iyer has played two matches for Kolkata Knight Riders and till now, he has never been involved in any controversial act. He has been playing domestic cricket for 6 years now and has a very clean image and is a very cool, calm customer on-field, and likes to stay away from any controversial stuff.
Stats of Venkatesh Iyer career
| | | | | | |
| --- | --- | --- | --- | --- | --- |
| Format | Matches | Runs | 50s | 100s | Wickets |
| First-Class | 10 | 545 | 6 | 0 | 7 |
| List-A | 24 | 849 | 3 | 2 | 10 |
| T20 | 38 | 724 | 2 | 0 | 21 |
Unknown Facts about Venkatesh Iyer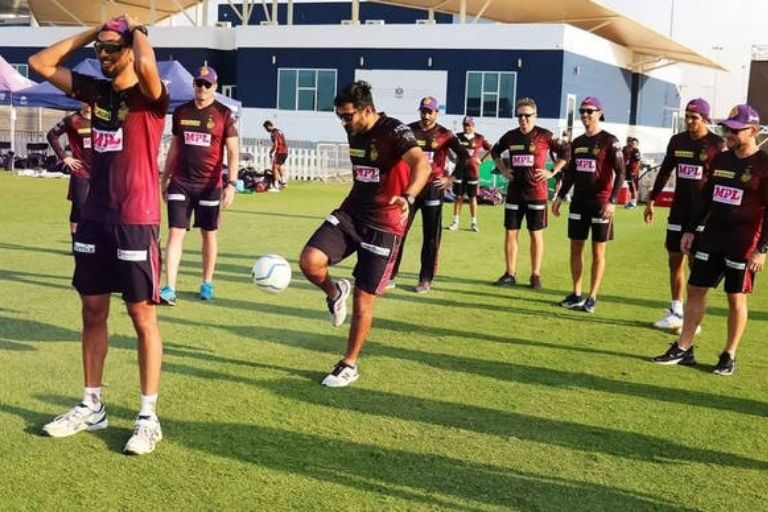 Venkatesh Iyer was a Wicket-keeper till under-19 cricket and later on switched to fast bowling.
He was born on Christmas Day.
Venkatesh Iyer topped in CA intermediate exams.
He is originally from Tamil Nadu.
He holds Degree in MBA Finance.
Venkatesh Iyer considers himself as A Thalaivar devotee ( Rajinikanth fan).
Venkatesh Iyer is a fan of Sourav Ganguly.
Venkatesh Iyer is a childhood fan of Kolkata Knight Riders.
He has captained Madhya Pradesh in under-23 cricket.
He rejected a job offer from Deloitte company to pursue his cricketing dreams.
It was his mother who introduced him to cricket.
He scored 198 runs in the 2020-21 Vijay Hazare Trophy match against Punjab and took 2 wickets with bowling which is a record.
FAQs about Venkatesh Iyer
Q. Is Venkatesh Iyer from Tamil Nadu?
Yes, he is from Tamil Nadu but he was born and brought up in Indore.
Q. Is Venkatesh Iyer an All-rounder?
Yes, he is a fast-bowling batting All-rounder.
Q. Is Venkatesh Iyer Alcoholic?
No
Q. Who is Venkatesh Iyer's Idol?
Sourav Ganguly 
Q. What is Venkatesh Iyer's age?
26
Q. What is Venkatesh Iyer's height?
6 '0
Q. Venkatesh Iyer plays domestic cricket for which state?
He plays for Madhya Pradesh in the domestic circuit.
Q. Is Venkatesh Iyer related to Shreyas Iyer?
No.
Read More:-