Virender Sehwag needs no introduction. The right-handed batsman from Delhi was a nightmare for bowlers. He was very explosive and brutal from ball one and is one player who brought a revolution in cricket. Sehwag made his international debut in 1999 and left everyone awestruck with his swashbuckling batting style. He has played some memorable innings and is the master behind many iconic victories like in the 2007 WT20, 2009 New Zealand tour, 2011 World Cup.

Virender Sehwag is the only player to hit two triple hundreds in test cricket and a double hundred in ODIs. His famous triple century knock in Multan against arch-rivals Pakistan gave him the nickname of "Multan ka Sultan". Sehwag was not only famous for his fearless batting on the cricket field but off-field, he was always seen as a chilled personality. He was often caught in stump mics singing songs during ongoing matches to calm his nerves.
He made his debut in 1999 but was unable to cement his position because of his risky batting approach at that time but during mid-2001, he became a core member of the Indian setup under Sourav Ganguly's leadership.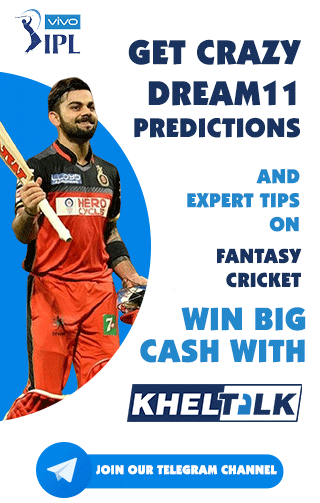 Sehwag and Tendulkar's opening pair is regarded as the greatest opening combination as they both have scripted some amazing victories for India. He scored a half-century in 2003 World Cup final but was unable to take the team through but he completed his redemption in 2011 and was the architect behind India's incredible World Cup win on home soil.
Virender Sehwag is known for his aggressive and fearless approach but he credits his mother for these skills. He hails from a Jaat family and his father was a grain merchant. He spent his childhood in a joint family and had 16 cousins. He used to travel all the way from Najafgarh to Feroz Shah Kotla by roadways bus. He has seen a lot at an early age which is the main reason behind his success and now is one World's richest cricketers at the moment.

Virender Sehwag Net Worth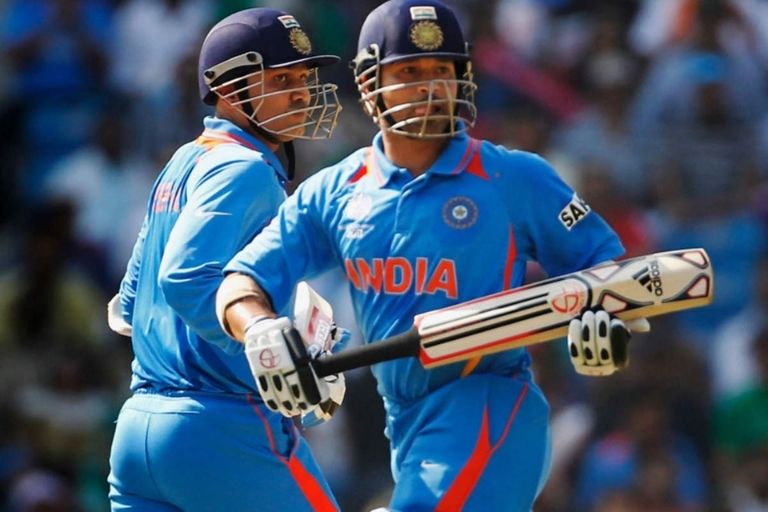 Virender Sehwag is India's 5th richest cricketer according to Forbes and his entire net worth is estimated to be $45 million USD, which is 325 crore Indian rupees in Indian currency. Cricket was the main source of income for Sehwag during his playing days but now he runs a school and earns through social media. Virender Sehwag's brand value is also quite high, and he is regarded as one of the most respected players on the planet. He also makes a lot of money commentating on numerous international and national cricket matches and brand endorsements.
Virender Sehwag Net Worth over the years
| | |
| --- | --- |
| Year | Net Worth (in rupees) |
| 2017 | 278 crore |
| 2018 | 290 crores |
| 2019 | 302 crores |
| 2020 | 312 crores |
| 2021 | 325 crores |
Let's now go into details of Virender Sehwag's net worth
Virender Sehwag's Source of Income
IPL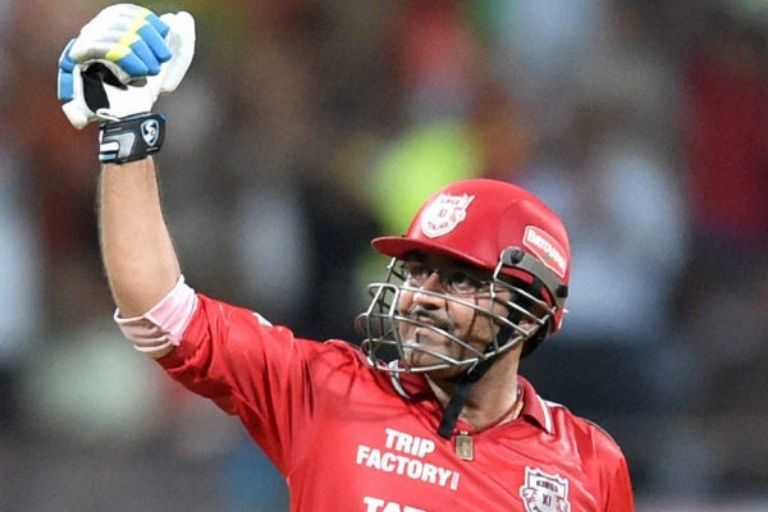 Virender Sehwag is one of the greats of the game and his explosive style was suited for T20 and IPL was tailor-made for him. He is a Delhi boy and is also known as "Nawab of Najafgarh ", he played for the Delhi team for 6 years and was a very influential member of their setup. He was picked by Delhi Daredevils as an icon player for ₹3.3 crores in 2008.
He was then retained by Delhi Daredevils ahead of 2011 auctions for a whopping 8.2 crores. He spent three more seasons there and even reached the playoffs in 2012 under his leadership. But prior to the 2014 mega auctions, Delhi Franchise decided to release him and then he moved to Kings XI Punjab for 3.2 crores.
In 2014 he played his first IPL final and was unlucky to lose it and in 2015 he played his last season and didn't opt to play after retirement as he didn't want to block away for a young cricketer. Sehwag is one unluckiest cricketer to not win IPL even after tasting all success at the international level.
| | |
| --- | --- |
| Year | Salary (in rupees) |
| 2008 | 3.3 Crores |
| 2009 | 3.3 crores |
| 2010 | 3.3 crores |
| 2011 | 8.2 crores |
| 2012 | 8.2 crores |
| 2013 | 8.2 crores |
| 2014 | 3.2 crores |
| 2015 | 3.2 crores |
Virender Sehwag's Brand Endorsements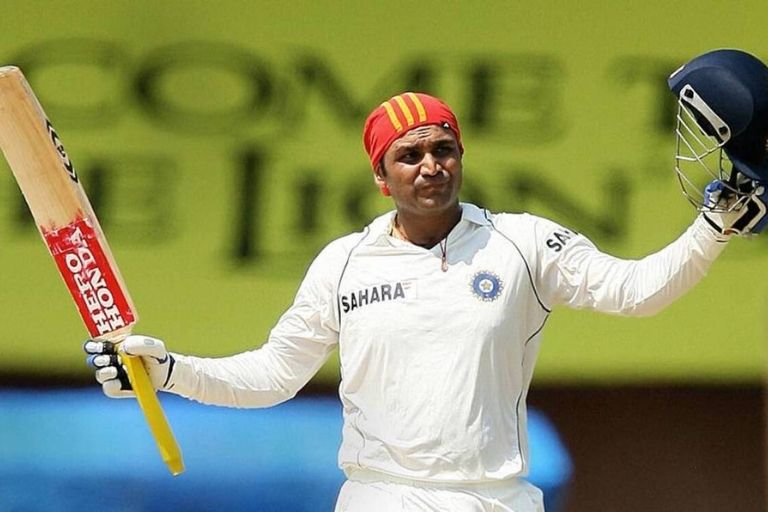 Virender Sehwag has a very jolly and attractive personality. During his playing days also he was very involved in Brand Endorsements and a great chunk of money came through this. Even after retirement, he is still the brand's first choice because of his aura and the respect he possesses in India and world cricket. He reportedly charges 3 crores for brand endorsements. Some of the current brand endorsements are
Adidas
Fila
ICICI
Cricuru
VS by Sehwag
My Team 11
Asian Shoes
JK Cement
Zandu Balm
Virender Sehwag Social Media Appearance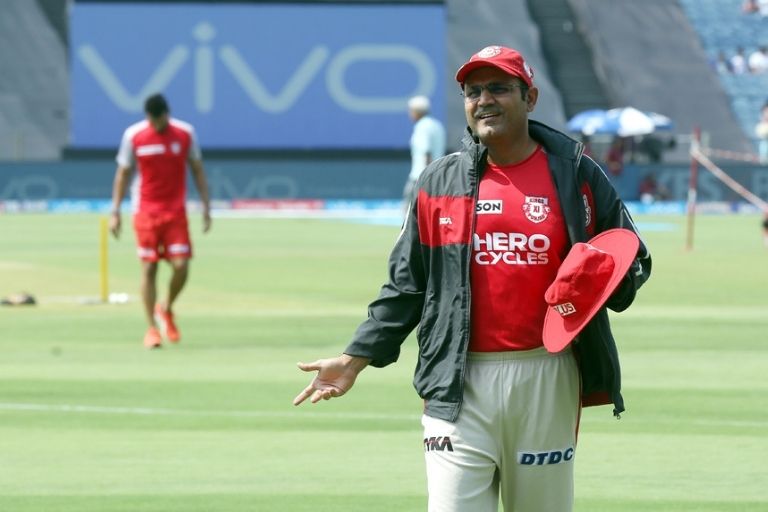 Virender Sehwag is very active on Social media and is very popular among Indian youth. Sehwag's jolly nature was very popular from his playing days and he is often seen posting memes and throwback photos. He makes a great chunk of money through social media and charges a big amount. He once revealed he makes around 2 crores through social media.
| | | |
| --- | --- | --- |
| Social Media Platform | Followers | Click Here |
| Instagram | 6.5 million followers | Link |
| Twitter | 22.1 million followers | Link |
| Facebook | 13 million followers | Link |
Virender Sehwag Cars
Virender Sehwag has some luxurious cars in his collection and is the pride of many big brands like BMW, Bentley.
| | | |
| --- | --- | --- |
| Brand | Model | Value |
| Bentley | Bentley Continental Flying Spur Sedan | 1.7 crores + |
| BMW | BMW 7 series | 1.2 crore + |
| BMW | BMW 5 series | 70 Lakhs + |
Virender Sehwag's Property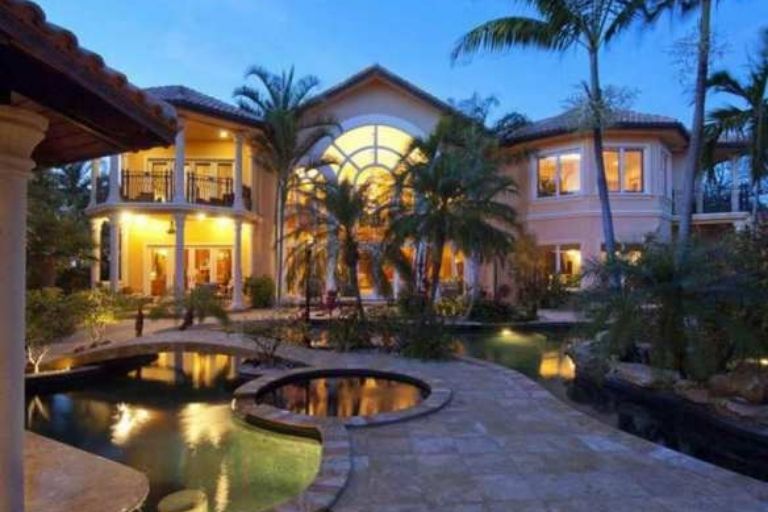 Virender Sehwag comes from a Haryanvi Jaat family but he lives in the Porsche area of Hauz Khas, Delhi. His Mansion is worth more than 5 crores and he has many properties and farmhouses across Delhi NCR and Haryana.
Virender Sehwag's Investment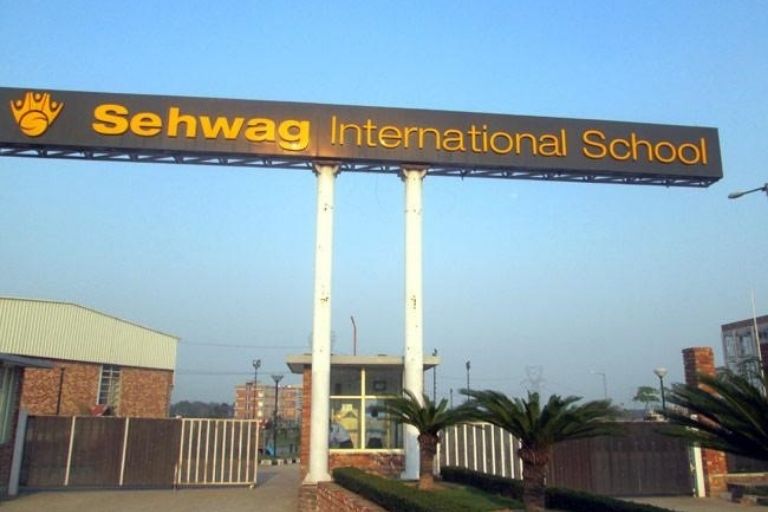 Virender Sehwag is one of the richest cricketers in the world and one main reason behind his success off-field has been smart investments. He owns an educational institution named Sehwag International School located in Haryana. In 2010 Haryana government had offered 23-acres of land to Sehwag to build this school. Recently Sehwag also launched his own sportswear brand named VS by Sehwag.
Cricuru
VS by Sehwag
Sehwag International School
Personal life and Family life of Virender Sehwag
1. Family and Personal info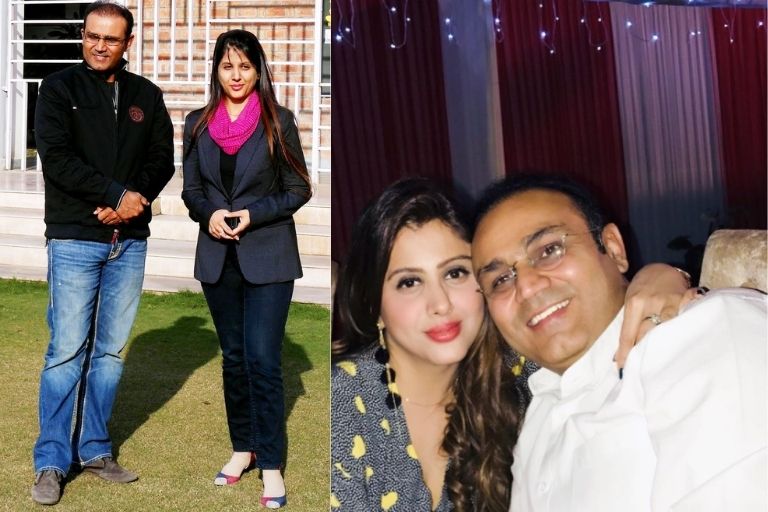 Virender Sehwag was born on 20th October 1978 in a joint Haryanvi Jaat family. His father was a grain merchant and Sehwag used to live with his 16 cousins. Surely living in such a big family in a small house would be tough but now he owns a big mansion and is married to Aarti Ahlawat and is blessed with two sons.
| | |
| --- | --- |
| Full name | Virender Sehwag |
| Date of Birth | 20th October 1978 |
| Birth Place | Najafgarh |
| Father | Krishan |
| Mother | Krishna Sehwag |
| Wife | Aarti Ahlawat |
| Sons | Aryavir Sehwag, Vedant Sehwag |
| Domestic Cricket debut | 1997/98 for Delhi |
| IPL Debut | 19 April 2008 v Rajasthan Royals |
| TEST Debut | 3 November 2001 v South Africa |
| ODI Debut | 1 April 1999 v Pakistan |
| T20I Debut | 1 December 2006 v South Africa |
2. Favourite Things: Hobbies, Friends, etc
| | |
| --- | --- |
| Best Friend | Ashish Nehra, Sachin Tendulkar, Sourav Ganguly |
| Nickname | Viru, Sultan of Multan, Nawab of Najafgarh |
| Favorite Actor | Amitabh Bachchan |
| Favorite Actress | Madhuri Dixit |
| Favorite Singer | Nusrat Fateh Ali Khan, Kishore Kumar |
| Favorite Social media platform | Instagram |
| Favorite food | Biryani, Kheer |
| Favorite song | Chala Jata Hoon |
| Favorite Cricketer | Sachin Tendulkar |
| Favorite Sportsperson | Muhammad Ali |
| Favorite Coach | Gary Kirsten |
| Hobbies | Travelling, Movie |
| Favorite Stadium | Eden Gardens |
| Favorite shot | Uppercut |
| Favorite Movie | Phir Heri Pheri |
3. Affairs and Marriage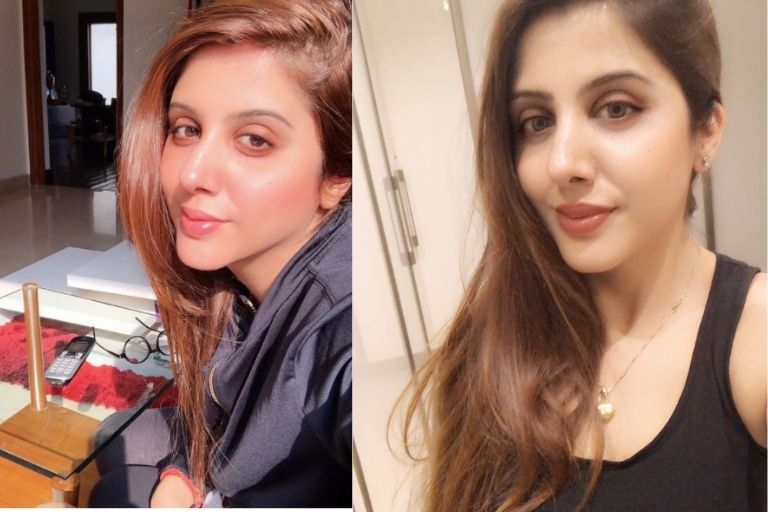 Virender Sehwag was known for his flamboyant style but he never made headlines for his personal life. He is married to Aarti Ahlawat whom he met during a family function. He is now blessed with two sons and happily lives in Delhi with his family.
Virender Sehwag Controversies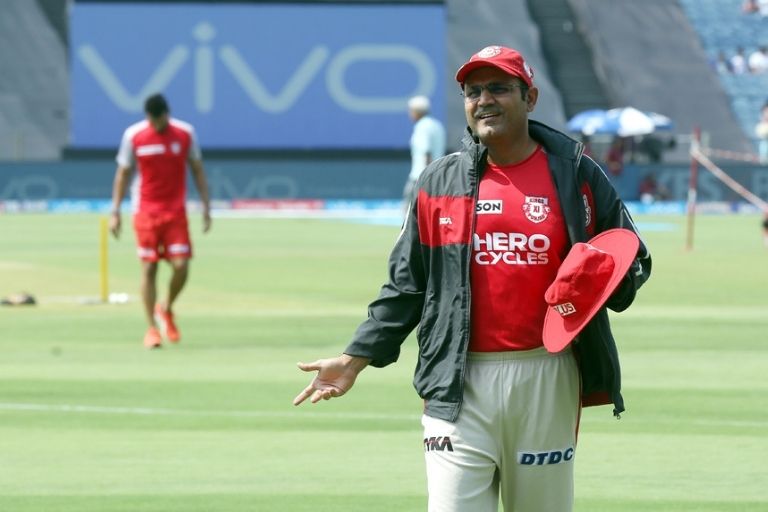 Virender Sehwag was always labeled as a big mouth player during his playing days and often he was caught in controversies because of his statements. Some of his controversies are:
In 2001, he was banned during India's tour of South Africa for excessive appeal by match referee Mike Denness which sparked an outrage in the Indian camp as the Indian side claimed the Referee was biased towards them.
John Wright's coaching tenure is a turning point in Indian cricket and in Sehwag's career but one controversy erupted when John Wright slapped Virender Sehwag for his poor shot selection. But later on Sehwag clarified that John Wright is like a father to him and getting angry at him is his right.
During 2012 also one controversy erupted when Sehwag's post match comments during India tour of Australia indicated a beef between him and MS Dhoni.No One clarified about that and that story was a hot topic back then.
Stats of Virender Sehwag career
| | | | | | |
| --- | --- | --- | --- | --- | --- |
| Format | Matches | Runs | 50s | 100s | Wickets |
| Test | 104 | 8586 | 32 | 23 | 40 |
| ODI | 251 | 8273 | 38 | 15 | 96 |
| T20I | 19 | 394 | 0 | 0 | 0 |
Achievements of Virender Sehwag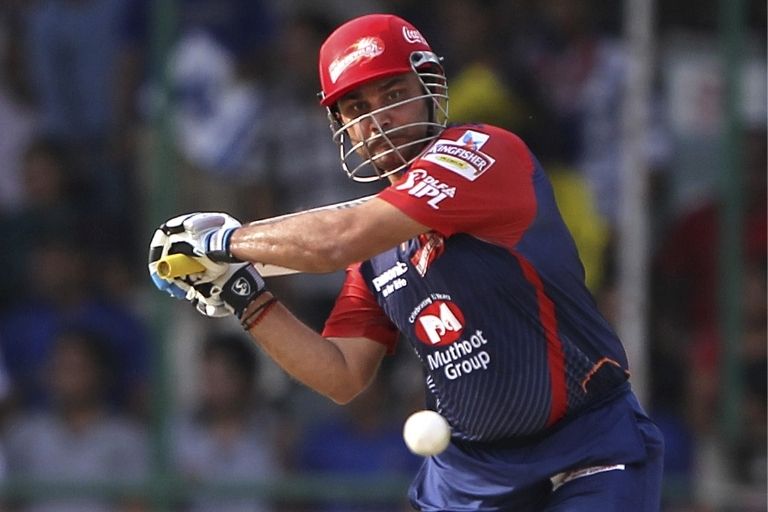 Virender Sehwag holds the record for fastest triple century in Tests.
He is the only Cricketer to score two triple centuries.
He was Wisden leading cricketer in 2008 and 2009
He received Padma Shri in 2010
He won Arjun Award in 2002
He was ICC test player of the year in 2010
He was first Indian to score two centuries in IPL
Unknown Facts about Virender Sehwag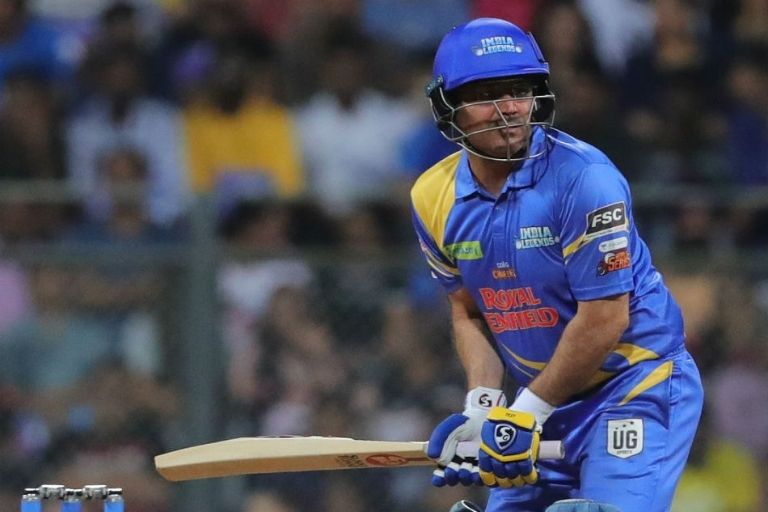 Virender Sehwag's marriage was hosted by Late Arun Jately at his residence.
His nephew Mayank Dagar plays for Himachal Pradesh.
Virender Sehwag used to live with his 16 cousins in Childhood.
Virender Sehwag always intentionally looked to score boundaries on the first ball.
Virender Sehwag has never scored fifty in a T20 International.
He was Chennai Super Kings first choice for IPL draft in 2008
Virender Sehwag used to travel with Ashish Nehra on a scooter during their early days.
Virender Sehwag holds record for most runs scored (284) in day by an individual player
DDCA honored Sehwag by naming gate 2 of Arun Jaitley Stadium to his name
FAQs about Virender Sehwag
Q. Virender Sehwag lives in Delhi or Haryana?
Ans Delhi
Q. Are Virender Sehwag and Gautam  Gambhir neighbors?
Ans No
Q. Is Virender Sehwag Alcoholic?
Ans No
Q. Who is Virender Sehwag's favorite current player?
Ans Suryakumar Yadav 
Q. Did John Wright slap Virender Sehwag for his poor shot selection?
Ans Yes
Q. Did Virender Sehwag had to arrange marriage with Aarti Ahlawat?
Ans Yes.
Q. Has ever Virender Sehwag captained India?
Ans Yes, Virender Sehwag has led India many times and even was India's vice-captain till 2012.