Pakistan Super League 2021 is all set to begin from June's first week and fans are ready to watch cricket action at its best. The remaining games will be played in Abu Dhabi in UAE and the final is supposed to take place on 20th June. Initially, the tournament got kicked off in February. But, PCB postponed the marquee event after 14 games without giving an appropriate reason. However, it is said that Daren Sammy and Wahab Riaz broke the protocols due to which PCB took such strict action.
At the beginning of PSL 2021, it is said that Peshawar Zalmi coach Daren Sammy and Wahab Riaz broke the bio-bubble protocols. In this COVID-19 era, all the tournaments are being played in a secure bio-bubble. But, the aforementioned players broke the rules in order to meet the owner. Afterward, the duo had had to stay in three-day isolation. But, they did not follow the guidelines and joined the team quite early. Surprisingly, Wahab Riza played few games as well.
Daren Sammy Accepts That He And Wahab Riaz Broke The Protocols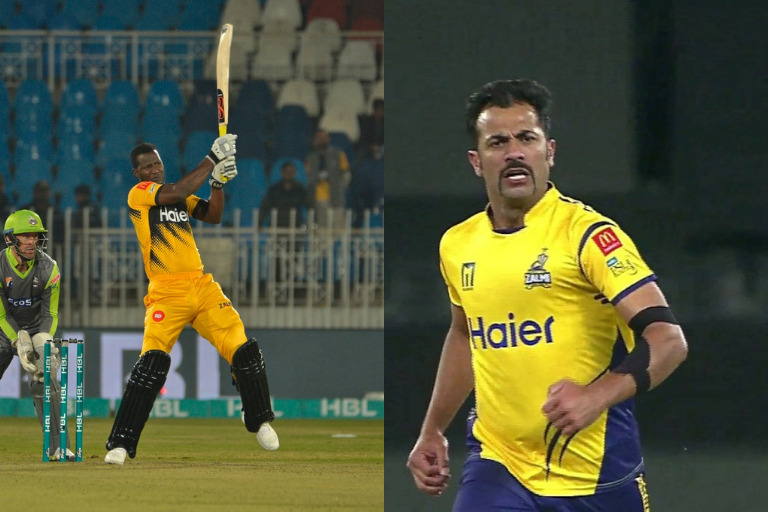 In the end, PCB had to face flak from the fans and it was reported that PSL 2021 was indefinitely postponed due to the players mentioned above. Talking about the same, Daren Sammy accepted that they broke the protocol but it is wrongly said that the tournament was suspended because of him and Wahab Riaz.
"I wouldn't say we broke the bio-secure bubble. This is new territory for everybody. When I read the news, it made it sound like Wahab and myself left the hotel and ventured out. We just had training and we said hello to our boss (Javed Afridi). By the time we realized what had happened, we had two COVID tests, so did the Boss," Sammy said in an interview with The Current.
The formerT20 World Cup winning skipper added that Peshawar Zalmi team followed every rule taking every strict measure. Also, none of the players were tested COVID-19 from their squad.
"We were negative and I could tell you from that day onwards, Peshawar Zalmi was really strict to the books and if you noticed, none of our players tested positive during or after that and the tournament was definitely not called off because of me and Wahab shaking hands with our boss at the cricket ground," he added.