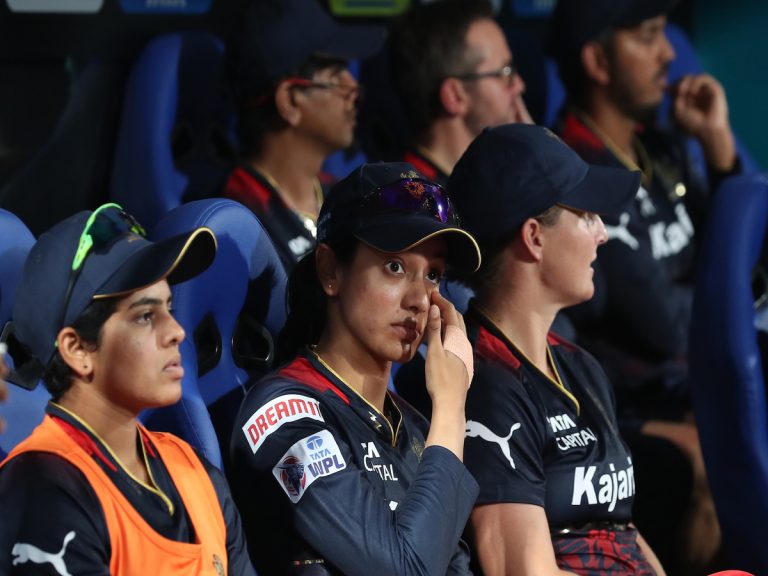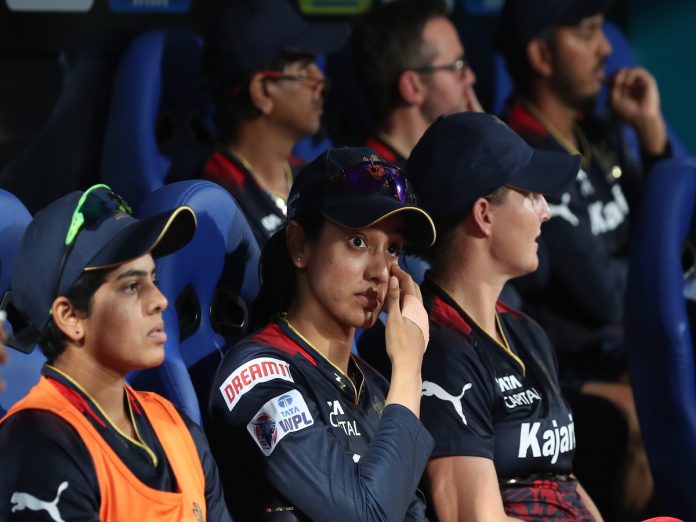 For the Royal Challengers Bangalore (RCB) in the WPL 2023, things are getting worse after every match. In the last encounter, RCB lost a nail-biting thriller to Delhi Capitals (RCB) on Monday (March 13) at Navi Mumbai's Devi Patil Stadium, putting an end to their qualification hopes after losing their five out of five games.
In a game that came down to the final over, DC prevailed by six wickets as Australian World Cup champion Jess Jonassen maintained composure to lead her team to victory.
With four wins under their belts, the Capitals are now just behind the Mumbai Indians in second place in the standings.
The ongoing losses of RCB have been caused by a number of reasons. One such is that their lineup at the plate hasn't been able to execute consistently.
The squad hasn't been able to put together strong performances, despite some excellent individual efforts.
Additionally, their bowlers have failed to deliver when it mattered most, which has caused them to suffer. Their chances have also been harmed by the management's poor team selection and lack of strategic planning.
Know the top 3 reasons why RCB is continuously losing in WPL 2023. 
Smriti Mandhana's poor performance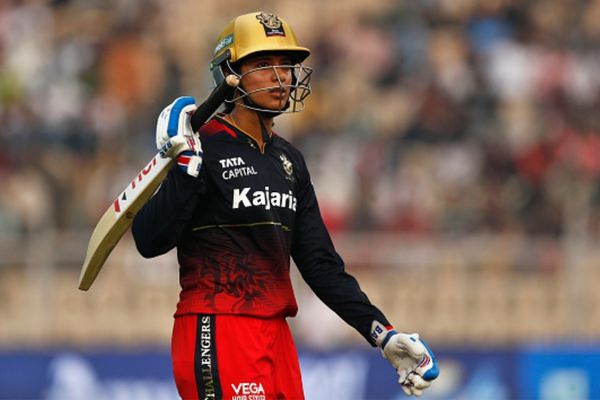 One of India's top women's cricket players, Smriti Mandhana, had a dismal season in the 2023 Women's Premier League (WPL). This season, captain Smriti Mandhana has fallen short of expectations despite being the most expensive player in the WPL 2023 auction.
Despite having a few excellent cameo roles, she has been criticised for a number of other things. The Maharashtra batter fell short of expectations, scoring only 88 runs in 5 games.
It is hoped that Smriti Mandhana would recover and regain her finest form in the future.
She has served as a role model for many young girls in India, and her outstanding former performances have won her a great deal of admiration and respect.
Lack of consistency in the middle order
RCB had a strong batting order, but they had trouble turning their potential into runs. The majority of their batsmen lacked any kind of consistency in their batting performances.
RCB will need to make some significant adjustments to assure a better result in the first season of WPL 2023. The RCB must first improve their batting lineup.
The team had trouble scoring heavily and relied too heavily on the top order.
They need to identify some good middle-order batsmen who can stabilise the innings and score quickly toward the conclusion.
RCB's poor team selection
In the WPL 2023, the RCB has a reputation for having mediocre playing elevens. RCB's playing eleven selection has been less than optimal, despite the fact that they have some of the top players in the world on their squad.
The squad's effectiveness has been affected by poor decisions about team composition, bowling combinations, batting order, and fielding positioning.
Dane van Niekerk has missed the first three games, while quality players like Shreyanka Patil were also left off the starting lineup for the tournament's opening game.
Disha Kasat, who had a fantastic domestic season, was given up after two failures and did not receive her preferred opening spot.
Also Read: WPL 2023: 3 Indian Players Who Completely Dominated This Season So Far