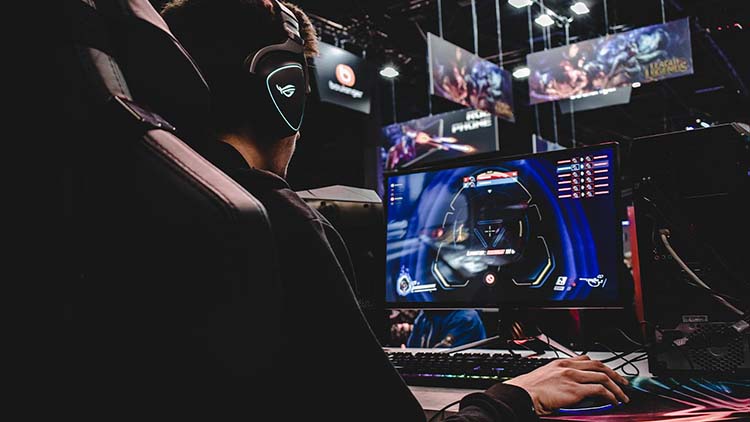 The domestic eSports scenario in India is among the fastest hubs that are seeing monumental growth in the world. At a distressing time when the global Pandemic of the Novel Coronavirus (COVID-19) has halted every sports activity all across, Indian gamers and others are finding some enjoyment and relaxation via eSports.
But does the average Indian has an idea of how Indian gamers can start earning loads by participating and playing eSports on the professional level?
The Indian eSports landscape is booming. The horizon of the Indian gaming ecosystem gets breached to a new level after the passing of each event. Yes, bigger pool prizes are on their way with some amazing games that an Indian gamer can indulge.
The talent of Indian gamers has never looked so strong, and the ecosystem has not looked the way it is now. It is all about time that Indians start identifying the potential of this market and start giving due credit to future Stars of the eSports.
On this note, how about taking a look at leading Indian gamers who are winning massive Cash Prizes and taking the Indian Esports landscape to the next level. Read on!
Here are some of the top Indian Gamers –
#5 Ace – Tejas Sawant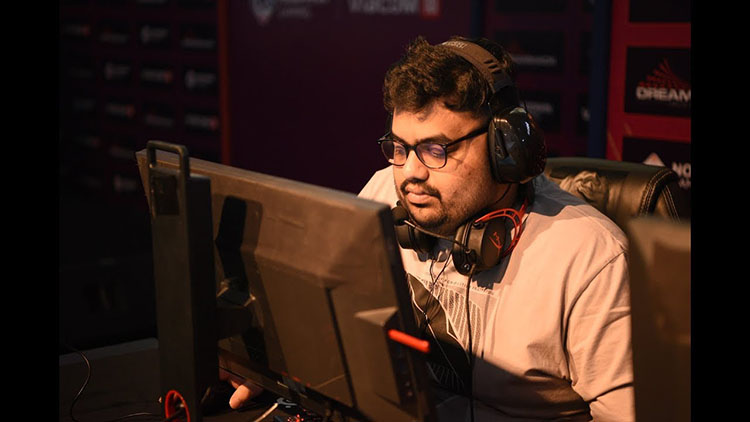 Also known as Ace, Tajas Sawant is among the best Counter-Strike Indian players in the country. He has made waves in SouthEastern Asia. The gamer is a veteran in India and is from Thane, near Mumbai had almost quit, but he returned and came back strong. He is featured for many Teams and is best known for his ESL One: Cologne 2014 appearance. As things stand, he has won total prize money amounting to $15,000. Tejas is the 5th Indian gamer in terms of earnings.
#4 Excali – Karan Mhawadkar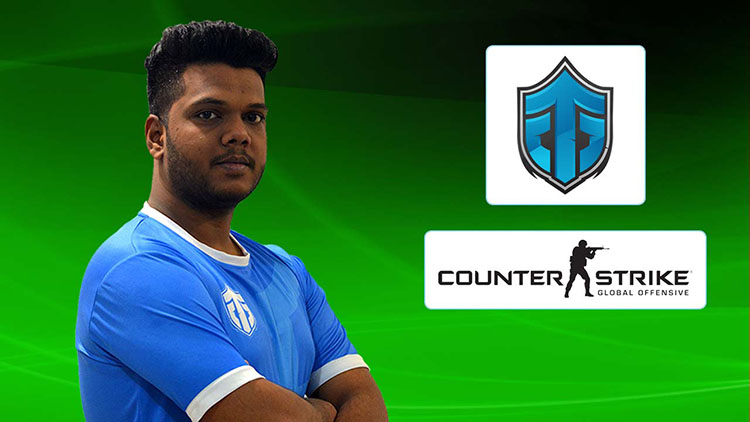 Karan is a professional CS GO player, Excali came into existence because he had a passion for playing computer since childhood. He was introduced to Counter-Strike 1.6 by his friends, and his love for eSports went on escalating. Since 2018, he has been with Team Entity has not looked back again. He has won many Championships like ESL India Premiership and Mountain Dew Arena in India with his respective Teams. His total approximate worth is around $16,590.
#3 DitterBitter – Mihir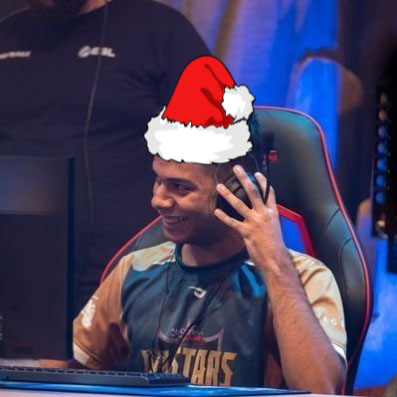 DitterBitter is what is he called, or Mihir is an expert of yook yo old school RuneScape, which is a huge multiplayer online role-play based game. It is published and developed by Jagex. In what is known as untraditional eSports, DitterBitter did not allow himself to deter him. He managed finishing 2nd in 2 Championships to pocket $17,500. His earnings made him surpass every other Indian gamer in india in terms of earnings last year.
#2 Balaji "BlizzarD" Ramnarayan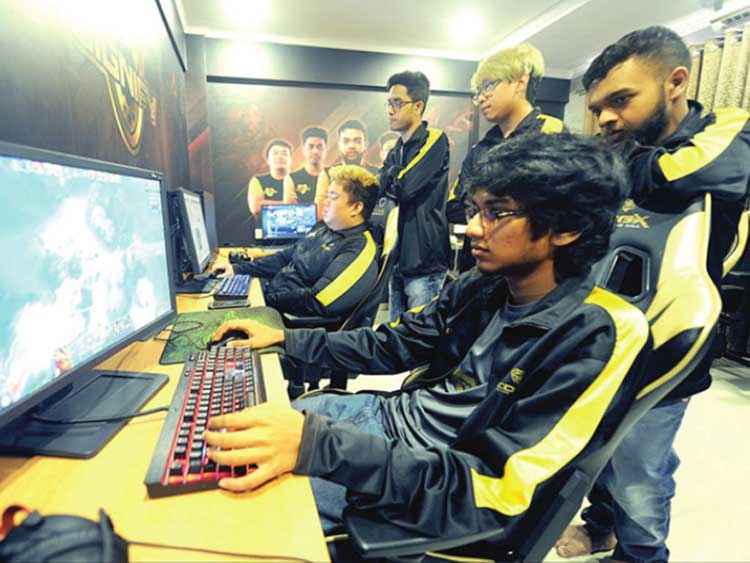 Balaji "BlizzarD" Ramnarayan is a Dota 2 professional Indian gamer who currently plays for Global eSports. He entered the pr scene only 4 years before in 2016, and this youngster has taken swift strides in his career. He is also a 6 times winner of ESL India Premiership. His total earning is $23,099.
#1 Mortal and Viper – Team Soul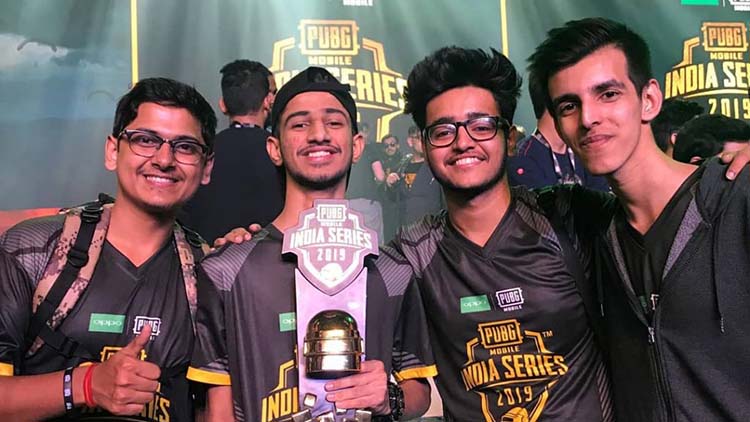 When it comes to being the best PUBG Mobile Teams in India, Mortal and Viper – Team Soul is a standout performer. They were the winners in the PUBG Mobile Club Open – Spring Split – India Chapter. They went on to pocket a massive $60,000 from the Championship.
They finished 12th in the PUBG Mobile Open Club, which meant they have won a total of $65,500 – $15,625 for each of the members of the Team. They are 4 people in the Team who are Mortal, Viper Ronak and Owais. They are the highest-earning Indian gamers and have earned (Mortal and Viper) around $38,000.
Other leading Indian gamers at a glance
1) Ankit "V3nom" Panth – Counter Strike – Global Offensive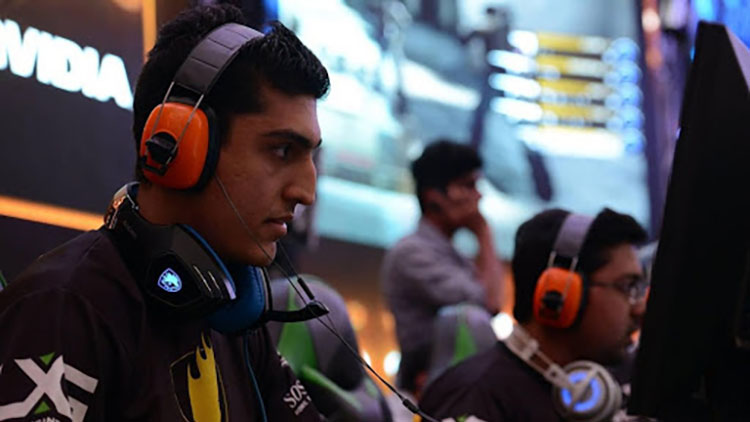 Ankit wanted to an eSports gamer, and he has cherished his dreams while being focused and also having a modest outlook. He is a middle-class boy, and he saw less or no help during his starting days. Not only had he devoted his entire time for eSports but he also made a niche for himself in DJing and the fitness industry. There was a time when people used to see him as a bad influence as he was hooked to playing computer games and thought he would never earn this way. Ankit feels proud that he has proven such people wrong.
2) Saransh Jain – FIFA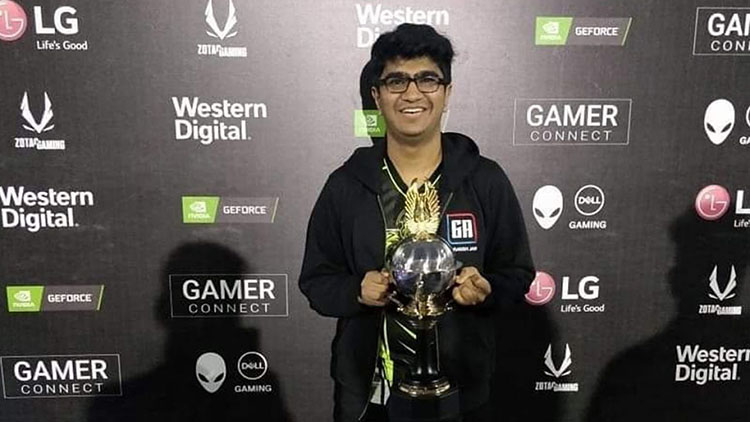 Saransh had no idea if he would ever be able to go professional in eSports or not. It all started for him in Pune when he went to a Tournament with his friends to take account of how it feels like participating. He went on to win the Championship with a dominant show and went unbeaten for quite a while. It is what made him realize that it is what destiny may have stored for him. His journey has not been smooth and hit many roadblocks as he had to balance his studies and gaming. It meant that he took a setback in both fields. He wants to become the best Indian gamer in Asia.
3) Krish "MooN" Gupta – Dota 2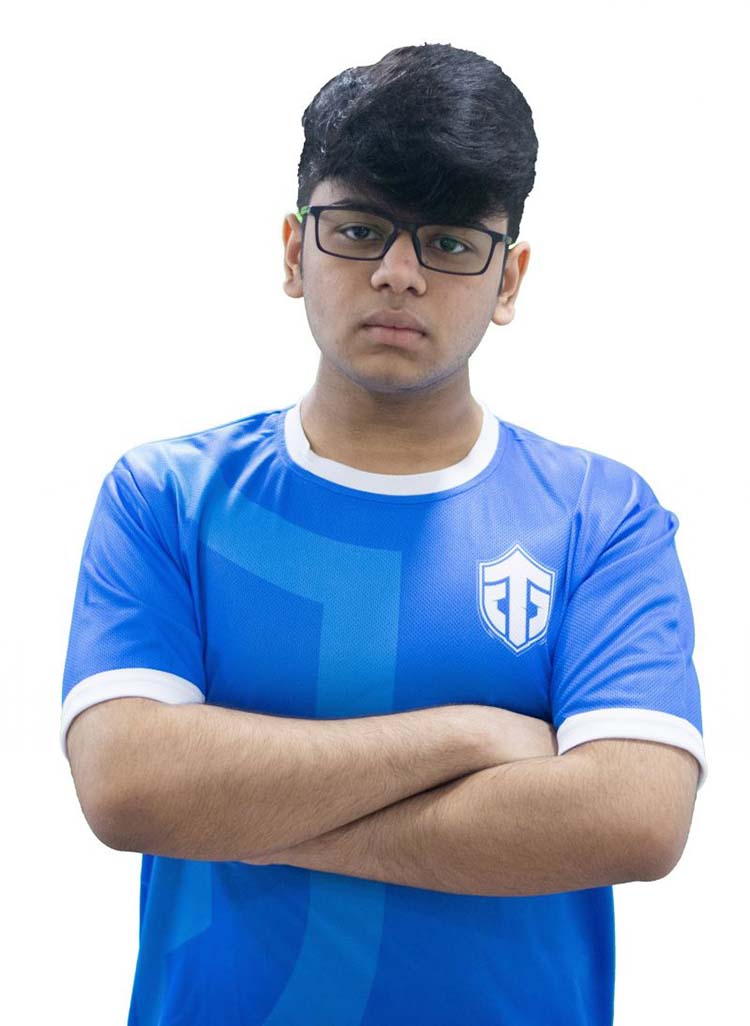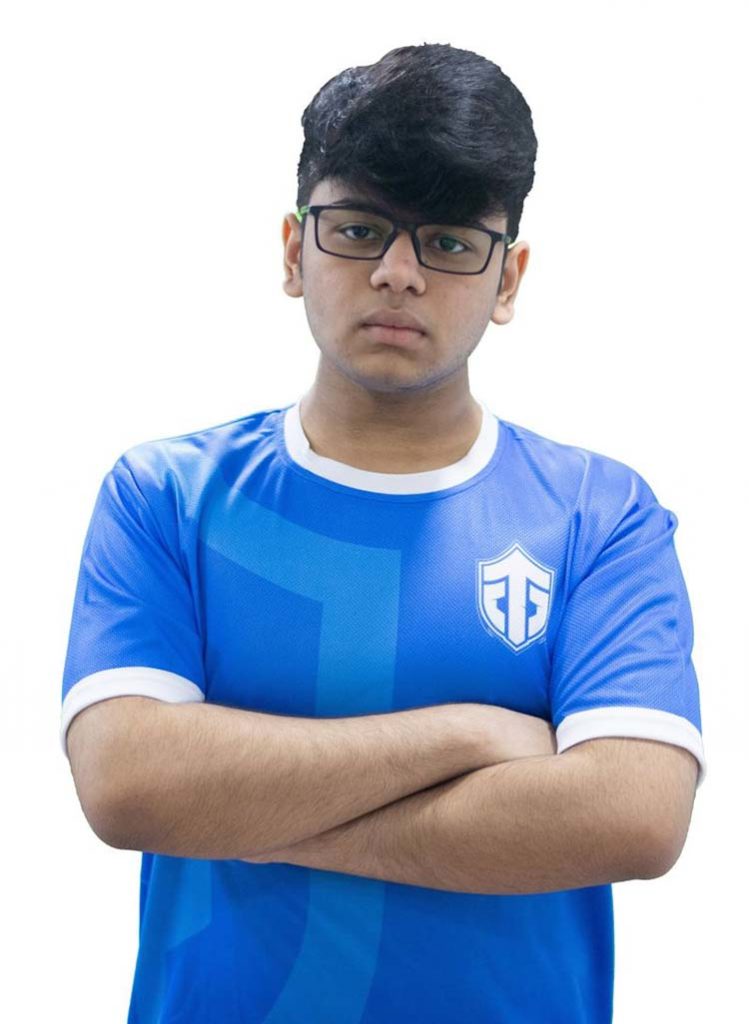 Krish has an incredible story to tell as he began playing eSports at a tender age of 8. His life went through many changes, but one that he kept his focus on was his gaming. He practiced solo ranked warrior life for a year and was noticed by people as he had a remarkable MMR of 4K at the age of only 13! He was able to secure Entity Sports' sponsorship. He has breached into the 7K barrier on SEA & is Entity Sports Team's Star Player, and he is just 16!
4) Amit "Zapheto" Malwal – Dota 2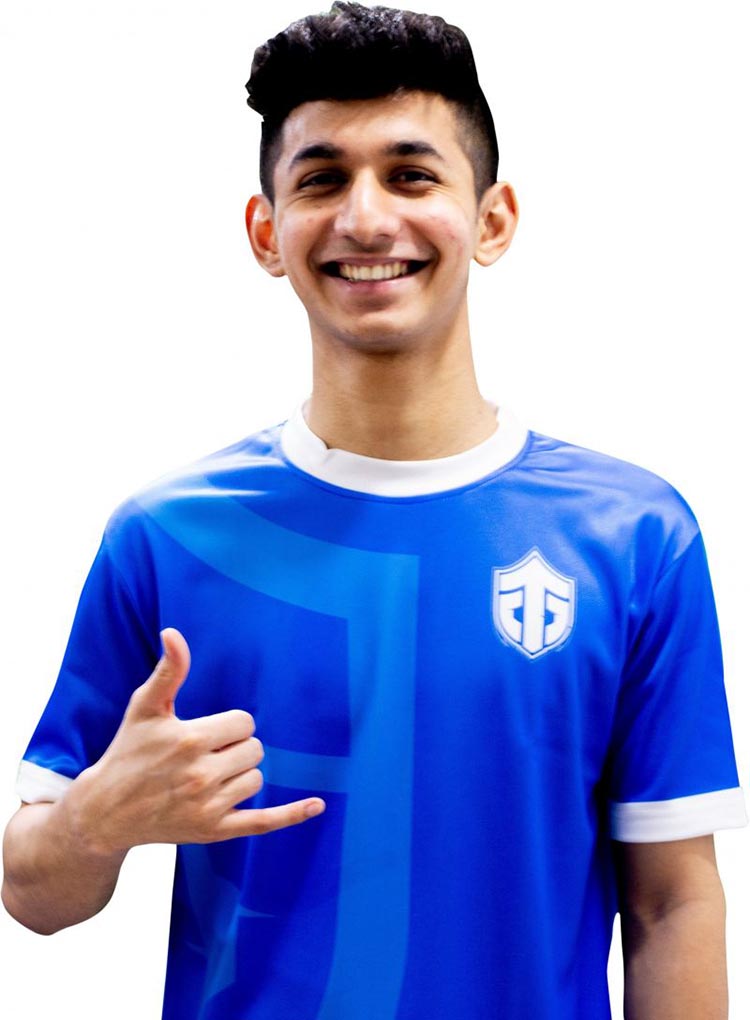 The venture of Amit in video games started when he was only 5 with Tomb Raider. He developed a passion for eSports & gaming when he was introduced to Dota 2 at the age of 13. He was exceptional at studies but went on to make gaming his life. He currently plays at position 4 for Entity Gaming. He is at the correct path in his life, and the way he is progressing sees no incorrect decision made to choose gaming as his career.
5) Simar "Psy" Sethi – Counter Strike – Global Offensive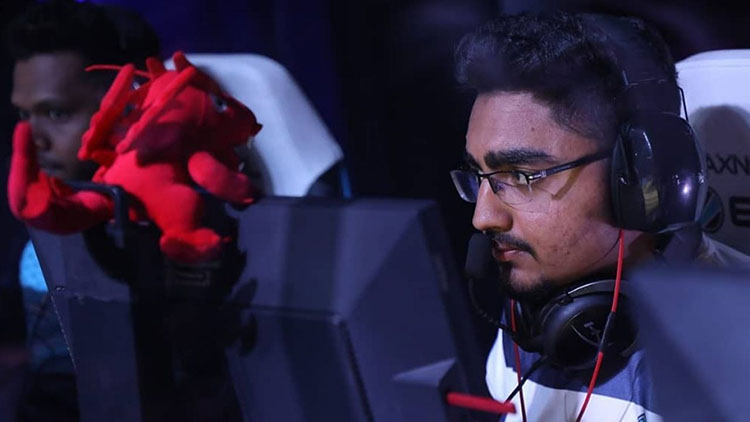 Simar, after moving to Mumbai, was introduced to Counter-Strike – Global Offensive by friends and got hooked to it after trying it for someday. Since then, there has not been any moving back for this 20-year-old who is now one of India's elite gamers. Simar began following the Domestic esports scene and thought – 'I could do that' and he did that! He was diagnosed with Repetitive Strain Injury, but that did not stop him from improving to play at the highest level.
6) Aditya "Spammy" Singh Nathawat – Fortnite
For Aditya aka Spammy everything began when he saw a couple of his friends playing Counter-Strike at a local cafe. He always had a burning desire to be the best at whatever games he got to. Be it Fortnite, World of Warcraft and more, getting successful what mattered to him. He now plays Fortnite professionally. He also has a goal of growing his YouTube Channel and prepare for the forthcoming Fortnite World Cup.
7) Vatsal "NGHTMRE2K" Uniyal – Overwatch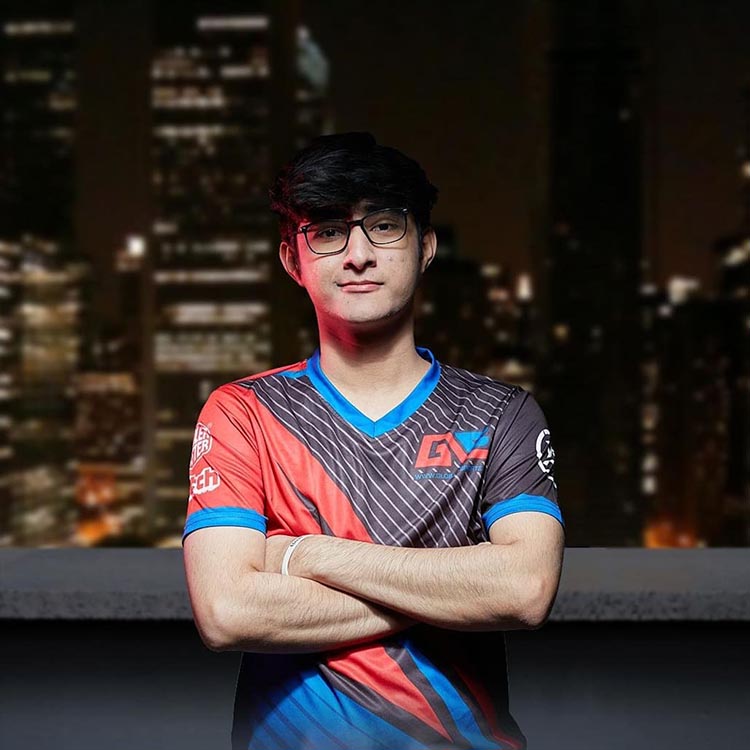 Vatsal began playing video games when he was only 12. He used to play with his schoolmates in the evening, and he also skipped Cricket coaching in the weekend. He wanted to become one of the top Indian gamers. One fine day, he got Counter-Strike 1.6 Frag Movie on YouTube that hooked him to eSports. He started playing games with double the enthusiasm and zeal that soon converted into a passion that was now hard to die. He followed matches closely to go through the basics and other aspects of the game and was able to develop a bond with it. His inspiration to go Professional in the gaming came when he went on to win NVIDIA GeForce Cup's First Edition. The winning of the Championship was what worked as a huge confidence booster. As things stand today, he is among the top Indian gamers and plays for Global eSports. His goal is to becoming big under the banner and putting all, come what may, to acquire it.
8) Aman "Cruzi" Vivek – Overwatch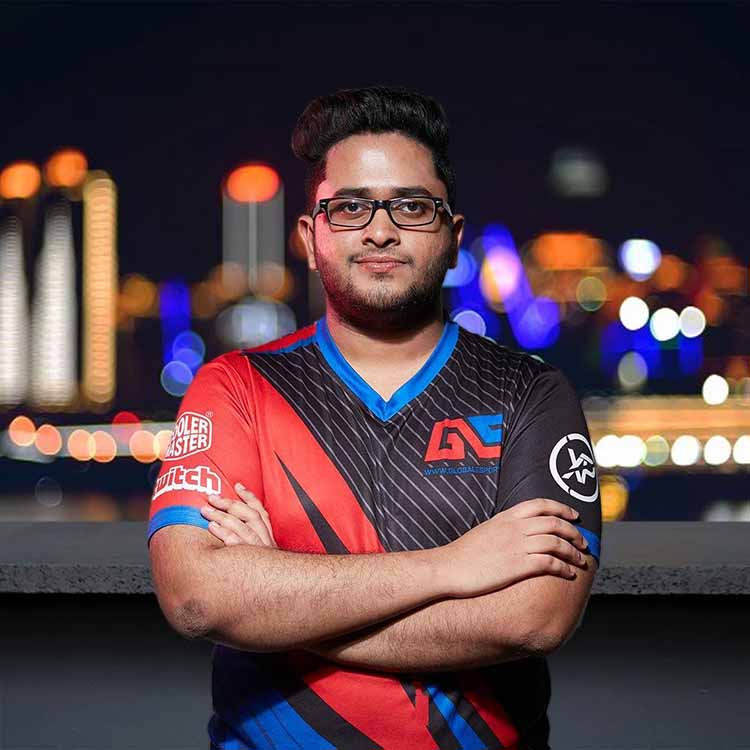 When Aman was only 4, he started playing video games. He would set up N64 and Atari & spend endless hours playing Smash Bros, along with a friend on a wooden stool. When his father introduced him to PC gaming, he was studying in 2nd grade. He went on to learn Tomb Raider, the first Need for Speed and Dave. It turned out to be an exceptional experience for him, and it's when he urbanized fervor for gaming. How he broke into Pro gaming is also a story. He was invited to play for a café Team for GeForce Cup. His initial aim was to try his best and see how things shape up. He was later contracted to feature for Playerz eSports in the Hyderabad Tournament. They won the Cup, and one Championship led to another. He is now counted among the best Indian gamers in India.
If you are also passionate about eSports and have been playing video and now smartphone games over the years, then you may have a lucrative career waiting in it. Yes, if the eSports that you indulge in is more than your leisure and if you want to take it to the next level to play professionally, then our post must have inspired you. As you read this, many Indian gamers are already making eSports their career!