Napoleon Total War is another amazing game launched by the Total War franchise. The Total War franchise has been a major participant in RTS gaming since its launch in 2000. The Napoleon game in the franchise does not work on some broad strategic themes like many other games by them, but it is still regarded as one of the greatest launches by Total War Franchise. The Video game critics gave Napoleon a mostly positive review. The game's aesthetics, story-driven campaigns, and innovative gameplay features were praised in reviews.
On August 19, 2009, Napoleon: Total War was released for the first time. The game was supposed to be the start of a brand-new story-driven Total War series. On March 10, 2010, a Steam demo featuring a playable version of the Battle of Ligny was released. This game has turned 11 years old this year. As a result, like most previous Total War games, it has a large number of mods and an active modding community. We'll talk about the best mods to use in this game, but firstly take a look at system requirements for this game.
SYSTEM REQUIREMENTS FOR NAPOLEON: TOTAL WAR
Minimum Requirement
CPU SPEED: 2.3 GHz CPU with SSE2
RAM: 1 GB RAM (XP), 2 GB RAM (Vista/Windows 7)
OS: Microsoft Windows Vista/XP/Windows 7
VIDEO CARD: 256 MB DirectX 9.0c shader model 2b is compatible GPU
TOTAL VIDEO RAM: 256 MB
HARDWARE T&L: Yes
PIXEL SHADER: 2.0
VERTEX SHADER: 2.0
DIRECTX VERSION: DirectX 9.0c
FREE DISK SPACE: 15 GB free space
Recommend Requirement
CPU SPEED: 2.6 GHz Dual Core CPU
RAM: 2 GB RAM (XP), 4 GB RAM (Vista/Windows7)
OS: Microsoft Windows Vista/XP/Windows 7
VIDEO CARD: 256 MB DirectX 9.0c shader model 3 is compatible GPU
TOTAL VIDEO RAM: 256 MB
HARDWARE T&L: Yes
PIXEL SHADER: 3.0
VERTEX SHADER: 3.0
DIRECTX VERSION: DirectX 9.0c
FREE DISK SPACE: 15 GB free space
NAPOLEON: TOTAL WAR MODS
A mod is a tweaked version of a video game created by altering the original code. Modding is a technique used by video game fans to patch issues, add levels, or create entirely new games. This increases the game's longevity, replay value, and general appeal. Similarly, this game has also gone through a lot of changes and modifications and made it one of the most played Total War Games in their Franchise and made over a million fan base.
BEST NAPOLEON: TOTAL WAR MODS LIST
Here are the best Napoleon: Total War mods for you
Napoleonic Total War 3
The Great War
DarthMode Napoleon
Masters of Europe
The American Civil War, North and South Variant
Additional Units
BEST NAPOLEON: TOTAL WAR MODS, Explained
Napoleonic Total War 3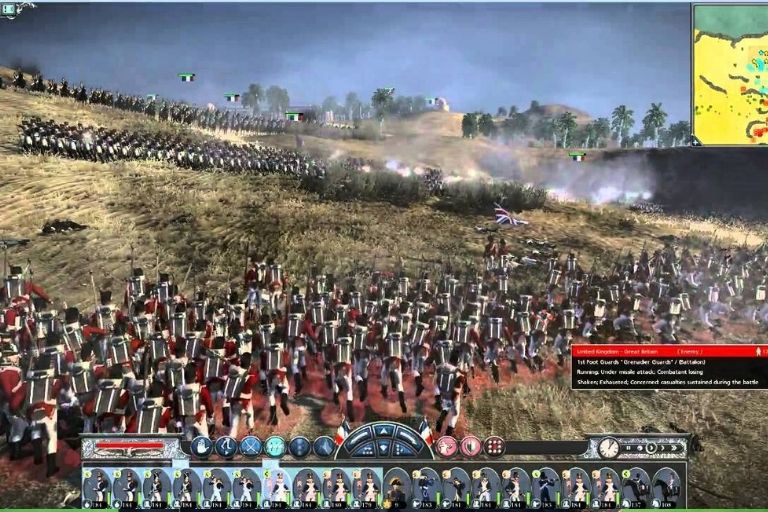 This is a multiplayer-focused mod with the goal of creating the most historically accurate and stunning multiplayer experience ever. There are very much active mods on our list due to its recent updates ( version 9.0 ) in August 2021.
This mod adds additional maps and campaigns to play, as well as commanders for each faction with their own stats and effects on the player's units; however, there have also been other gameplay changes, such as column formation going faster and artillery moving incredibly slowly through wooded regions. The disadvantage of this mod is that battles have become insanely lengthy.
THE GREAT WAR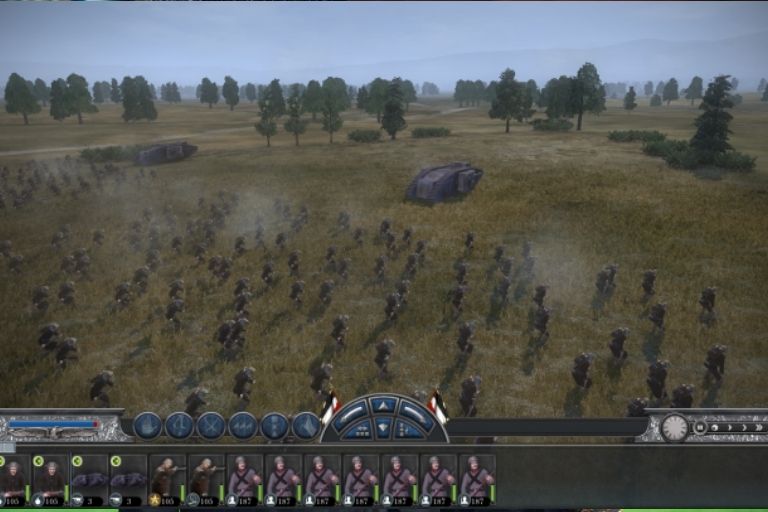 This mod is unrelated to the Empire, Total War mod covers WW1, considering the similarity in base settings, it's understandable that someone would develop a Great War total conversion for Napoleon. It was last updated in 2019, and since then it has gained a lot of popularity.
The Great War Mod shifts the game's timeline to the twentieth century, focusing on World War 1. The game begins in 1914, and players can choose from any of the alliance or central states that fought in WW1 at the time. The game's base AI hasn't been updated in a long time and lacks additional features and tactics, which is the mod's main flaw. Despite this, the mod is still interesting to play.
DARTHMOD NAPOLEON
You've probably heard of the modder Darth Vader if you've been playing the Total War franchise for a while. DarthMod Napoleon enhances everything it can, with over 200 more troops, improved aesthetics, improved AI, new missions, and so on. The latest version is termed the "epic" edition since it appears to be fantastic. New factions and better music are also included in the update.
New missions and more realistic battle mechanisms are also included in the mod. While maintaining true to the game's core themes, this hack gives Napoleon the feel of a new game.
MASTERS OF EUROPE
This mod is a combination of Steph's Vive l'Empereur and l'Aigle Imperial Eagle mods. This is a collaboration between Steph and l'Aigle, the two amazing modders. This mod modifies the game in a big way. That made Napoleon more realistic and historically authentic by optimizing the gameplay. A few of the units have undergone visual modifications to make this game more time frame.
The most appealing aspect of this mod is that it provides players with access to 39 different playable factions once it is loaded. Each side has its own stats and tactical tactics, which have been carefully balanced within the game.
THE AMERICAN CIVIL WAR, NORTH AND SOUTH VARIANT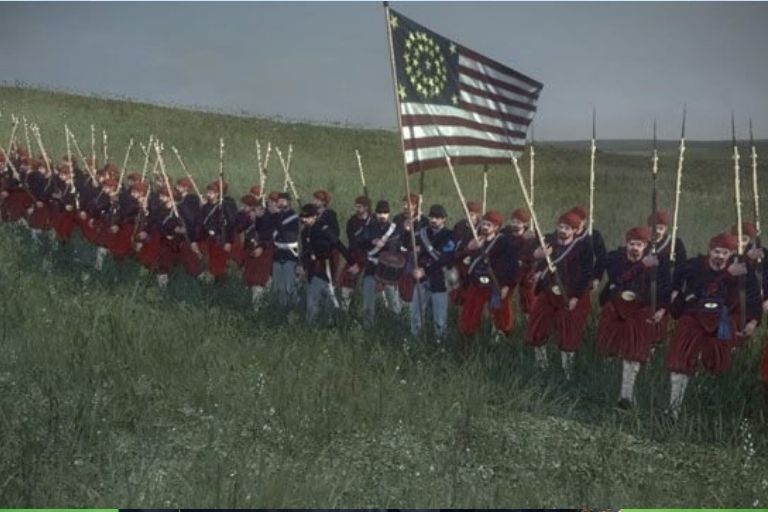 This mod brings one of the best gameplay experiences in this game series. This game has won MODDB Mod of the year in 2019. Since then, they've done amazing modifications. That update aims to provide a more comprehensive multiplayer experience, with a new emphasis on realistic tiredness, movement logistics, and team relationships.
If you're seeking an ACW comprehensive transformation, you may anticipate a lot from this Mod. The updated iteration 2.6 includes 65 war maps, 38 historical events, and nearly 4,000 unique historical troops from the conflict. The only key weakness is that there is no campaign mode.
ADDITIONAL UNITS MOD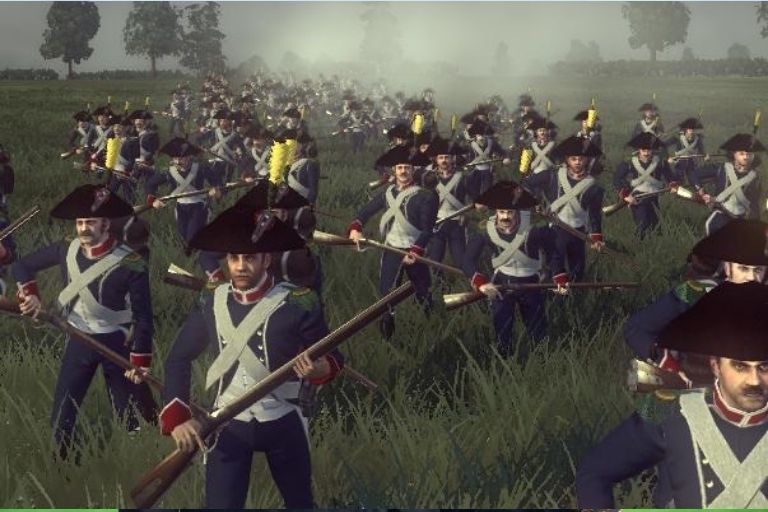 They are one of the nicest mods I've ever seen. This update adds 48 new custom land troops and three custom ships to the game, which can be used in tactical combats and in the single-player campaign. This mod also makes vanilla units and buildings available to the various factions that would otherwise have been missing.
There's also a variant of this mod that is linked to DarthMod, making them an excellent pairing for anyone looking to improve Napoleon's gaming. Finally, the mod modifies various unique skills, such as the artillery accuracy enhancement. If you want to begin your gameplay with Napoleon: Total War, this is definitely a worthy try.
There you have it! that concluded our list of the best Napoleon: Total War Mods. Please come back often because we cover practically every sport available, and if you're interested in learning more about this other esports, check out our other posts on KhelTalk.
Check out the below-mentioned articles:-