8 Ball Pool is a mobile game that was launched by Miniclip in October 2010. This game was initially launched for Android, but due to its increasing popularity, this game was launched for ios as well. This game became extremely popular in a very short period of time, accruing a player base of over 50 million. This game has a rating of more than 4.5 on both the PlayStore and the AppStore.
8 Ball Pool is a Sports Genre game that is played on a billiard table. Coins are extremely important in any game. It encourages players to stay with the game until the end. However, every player wants to brag about their game earnings. Given that, this article will provide you with details on 8 Ball Pool coins. How to obtain them, what they are used for, and, most importantly, how to transfer those coins.
How Does this game work?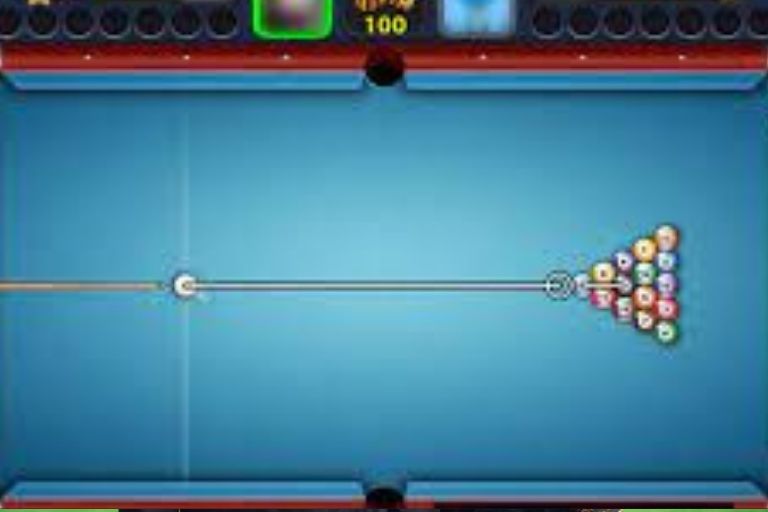 The developers – Miniclip.com – have made numerous changes to this game, with the most recent version being 5.4.5, which was officially released in August 2021. As evidence of the app's popularity, it has received more than 2.5 million reviews on the Apple App Store alone, with an average user rating of 4.7 out of 5 stars. There are many ways you can play this game, let's take a look below.
COMPETE IN ONE-ON-ONE OR EIGHT-PLAYER TOURNAMENTS
Optimize your abilities in the practice arena, face off against the world in 1-vs-1 matches, or compete in competitions to win trophies and exclusive gestures!
WIN POOL COINS AND EXCLUSIVE ITEMS BY PLAYING.
Design your cue and table to your liking! Pool Coins are on the line in every intense 1-vs-1 match you play — win the match, and the Coins are yours. These can be used to buy nice stuff in the Pool Store or to enter higher-ranked tournaments with larger budgets.
SET AN EXTREME CHALLENGE FOR YOUR FRIENDS.
It's simple to play with your friends: simply sign in with your Miniclip or Facebook account, and you'll be able to contest them right from the gameplay. Whenever and wherever you want. Just challenge your friends to a game to show off your abilities.
The higher-level structure of Pool ensures that you will constantly be challenged. Play matches to improve your ranking and earn access to more special match venues, where you may compete against the finest Pool players.
Ways to Earn Coins
Even if you don't have the cash to play on anything, it's time to figure out which approaches give you the most coins in the game.
Opening Mystery Boxes 
Opening boxes can also give you a lot of cash as well as other incentives like Cue Stick pieces. Standard boxes might take anything from 1-3 hours to open, however elite boxes can take much longer and cost a significant amount much more than standard boxes.
Rewarding Missions
Completing tasks pays you a significant amount of money; you should be able to make enough to play a couple of matches in the Downtown London Pub, in which you can easily increase your earnings.
The Pool Passing 
8 Ball Pool's version of a combat pass is called the Pool Pass. The longer you play the game, the higher your pass score will be. Your Pool Pass will level up as you earn points, unlocking a set of incentives in a logical order. A large sum of coins is one of the benefits.
Spin And Win
Spin and Win games that reward you for simply participating. You can earn up to 100,000 coins or other rewards through this approach, which rise based on your VIP level. Consider this case: you spin the wheel and the winnings are credited to your account. Isn't that incredible?
Uses of Coins in 8 Ball Pool
Coins are used to acquire new and spectacular things that can be quite useful in games, just like in other games. You can purchase new Passes, Themes, and Amazing Stuff, as well as participate in higher-ranked games with numerous rewards.
How to transfer coins in an 8 Ball Pool Game?
One of 8 Ball Pool's numerous features is sharing. It is exclusively available to players who use Facebook and the mobile version; players who utilize the feature can send coins to their friends without losing from their own pocket. They can also receive presents as well. 
Sharing coins with others is rather simple. A  gifting button can be found on the far left of the screen, and pressing it gives the user two options: 'Request Gifts' or 'Send Free Coins.' You can transfer coins to as many people as you like at no extra charge. The "Inbox" page allows you to keep track of your accepted presents, and the player will be informed anytime a gift is received, along with the sender's name and the amount of money given. 
There you have it! That's all you need to know about 8 Ball Pools, their coins, ways to obtain them, what they are used for, and even how to transfer those coins. We hope this article provides you with the best information available. Also, please return frequently because we probably cover every sport possible, and if you're curious to learn more about some of these esports, see our other KhelTalk postings.
Check out the below-mentioned articles:-