FC Barcelona officially announced club legend Lionel Messi's departure yesterday. Messi fans around the world were left shocked after hearing this news which is topping global headlines. The 34-year-old Argentine forward was the key factor for the Catalan club and also a top contender for Ballon d'Or 2021. It's hard to imagine Barca without a player who is representing them for the last 21 years.
Although Messi does not want to leave his childhood club but he has to after the financial blunder done by the club. Messi and the club reached an agreement to renew his contract after Copa America triumph with Argentina. But La Liga blocked the renewal of the Argentine forward because of financial and structural obstacles.
Thus he had to bid adieu despite his clear intentions to serve his club wholeheartedly till retirement. FC Barcelona receiving heavy criticism from fans and football followers around the globe for their financial mismanagement causing the departure of the six-time Ballon d'Or winner.
Details of Messi's previous contract with Barcelona:
| | |
| --- | --- |
| Duration | 5 years |
| Total earnings | $650 million |
| Per year | $89 million |
| Contract expiry | 30 June 2021 |
Any club in the world wants to have a player like Messi in the camp. His market demand always stays high but he never looked at any options ever before. He received many offers from top clubs over the course of his 21 years stay at Barca. He also denied the offers from Manchester City and Paris Saint-Germain before contract renewal talks with Barcelona. But now it seems that those clubs got a second chance to land him. So let's have a look at the top 5 probable destinations of Lionel Messi.
Current UCL Champions are in a race to bid on Lionel Messi
#5. Chelsea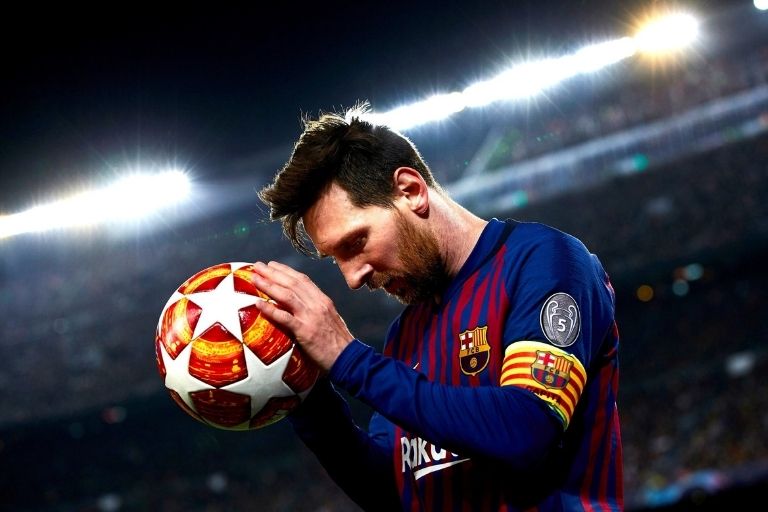 The 2020-21 Champions League winners can land Lionel Messi at Stamford Bridge. Roman Abramovich is close secure Belgian striker Romelu Lukaku after failing to sign Erling Haaland. But he may change his mind at the last moment and opts for Leo. Messi's arrival may scramble the financial structure of the club which seems very critical after the previous summer transfer window. Although Chelsea's transfer track record suggests that nothing is impossible for Blues.
Messi's former Argentina teammate Pablo Zabaleta once revealed that he has played FIFA video games with him. And Messi used to pick Chelsea whenever he played against Zabaleta. This news amazed Chelsea fans a lot in 2018 but does not mean that he will choose Chelsea for video game bias.
Cristiano Ronaldo & Lionel Messi partnership can be on the cards