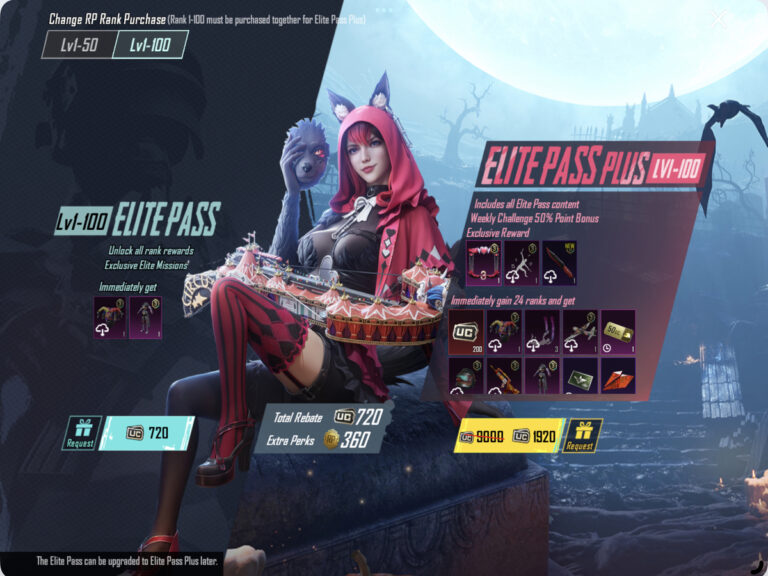 In BGMI, or Battlegrounds Mobile India, the Royale Pass is one of the favourite features for players.
It provides an opportunity for players to obtain exciting new rewards, and also adds an interesting flair to the game.
A large number of BGMI players bought the A2 Royale Pass. But the A2 RP came to an end on November 20 at 5:29 am IST, paving the way for the launch of the BGMI A3 Royale Pass.
Beautiful rewards can be found in the new pass, which lets gamers enhance their inventory by giving them access to new accessories and cosmetics.
Based on the Freaky Fiesta theme, the most recent A3 Royale Pass was added to BGMI at 7:30 am IST on November 20. The amazing rewards may be obtained by gamers by visiting the RP area till January 15, 2024 (5:29 am IST).
BGMI A3 Royale Pass (A3 RP)
As with the previous Royale Passes in Battlegrounds Mobile India, there are two versions of the new A3 Royale Pass. 
By using BGMI UC, players may purchase the full edition or the monthly variant, which has prizes divided into two categories: 1–50 and 51–100 rankings. An outline of the various prices is provided below:
Elite Pass
Full version: 720 UC
Monthly version: 360 UC
Elite Pass Plus
Full version: 1920 UC
Monthly version: 960 UC
There are two categories of the BGMI A3 RP: free and paid. A few intriguing cosmetics are available in the free version, while the premium version has an abundance of rare cosmetics.
A3 RP Rewards
These are the several BGMI A3 RP rewards that you may get:
Rank 1: Gutsy Lass Cover and Set
Rank 10: Uncanny Carnival – FAMAS
Rank 15: Spectral Night Plane Finish along with Ashamed Emote (available in the free RP section)
Rank 20: Ghastly Gloom Helmet
Rank 25: Steampunk Raider Parachute (available in the free RP section)
Rank 30: Ghastly Gloom – Mini 14 along with Nitro Maniac Emote
Rank 40: Nitro Maniac Cover and Set
Rank 50: Upgradable Circus of Screams Crossbow
Rank 55: Deadly Carnival – M1014 along with Wing It Emote (available in the free RP section)
Rank 60: Clockwork Ursa Backpack
Rank 65: Disco Ball Ornament along with A3 Avatar
Rank 70: Flashy Fox Sidecar Motorcycle along with Brawler Master Set (available in the free RP section)
Rank 80: Lunahowl Emote, Magic Puff Smoke Grenade, and Cursed Claw – Pan (available in the free RP section)
Rank 90: Luxurious Overlay – Scar L
Rank 95: Lunahowl Mask
Rank 100: Lunahowl Set
In addition to the rewards described above, ranking rewards in the BGMI A3 Royale Pass in BGMI include Pearlescent cards and Modification Material Pieces.
Modification Materials may be utilized to obtain free material in BGMI, whereas Pearlescent cards can be used to enhance the Lunahowl Set.
Additionally, the tasks for the upcoming week can be unlocked by using the free EZ License card, which is available to individuals who have previously purchased the BGMI A1 and A2 RPs.
They can obtain the ranked rewards ahead of other BGMI players by completing these objectives.
Also Read: Top 5 Tips & Tricks For Squad Matches In PUBG Mobile