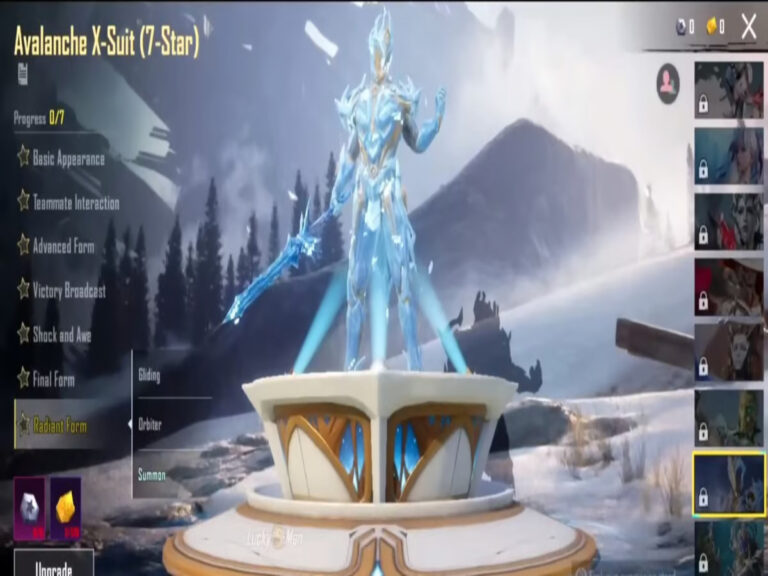 The BGMI 2.9 update is on the horizon and has been an update that players have been eagerly waiting for.
The fans of the game have already received a glimpse of how the update will look like from the features of the PUBG Mobile 2.9 update.
The BGMI 2.9 update is expected to alter how BGMI plays. You can find below, this update's primary features.
The Frozen Kingdom
The most anticipated feature of the BGMI 2.9 update is the supposed arrival of the Frozen Kingdom theme mode. 
Players will be transported to the charming Snowy Village by this winter-themed material, which has unique architecture designs, picturesque scenery, and hidden treasures.
Snow bombs, which can turn players into Lively Snowpals, might be thrown across red zones to provide some flair to the battlefield.
A snow rail with a winter motif is also expected to make navigating the Snowy Village exciting by providing gamers with a fast-paced transit experience.
Players may be required to find Snow Toddlers as part of a suspected special mission in the Snowy Village.
When you provide those items to the Lucky Snowman, you can receive valuable crates.
The ability to produce snow cover with the Snowball Blaster Pistol might provide gameplay a strategic edge by turning opponents into Lively Snowpals and limiting their movement.
There's more to come with the Frozen Kingdom theme: the Snowboard and Reindeer, two brand-new, thrilling vehicles.
Players need to have a novel and engaging gameplay experience as a result.
Updates on gameplay
There are rumors that the BGMI 2.9 update will include a co-create environment where users will have quick access to tactics, creations, events, and more.
Furthermore, it is anticipated that the security review enhancements in this new patch would strengthen the reporting system and provide comprehensive details on the penalties for violations.
In the update, players ought to be able to display the works and statuses of their pals. This will encourage cooperation and a sense of community.
Additionally, developers should have more dynamic possibilities to improve their works using a variety of gameplay devices, such as character experience points, grouped object action, and special effect devices.
In addition, additional map designs including Hide and Seek, Snowy Village, Battle Isle, and Zombie Station—each of which offers a different set of gaming scenarios—will probably be included in the update.
There are also rumors that exciting activities like Gold Rush, Bazooka Parkour, Snowboard Descent, Sky Control, and Flying Reindeer Circuits offer a varied and interesting gameplay experience.
Enhancements
The BGMI 2.9 version is anticipated to bring about major improvements for firearms and automobiles.
Certain designated marksman weapons, such as the Mk12, SKS, SLR, QBU, and Mini14, may be able to accept the Full-Auto Mod modification, giving players more options while fighting.
Also Read: PUBG Mobile Snow Rail Selfie Challenge Details, Rewards