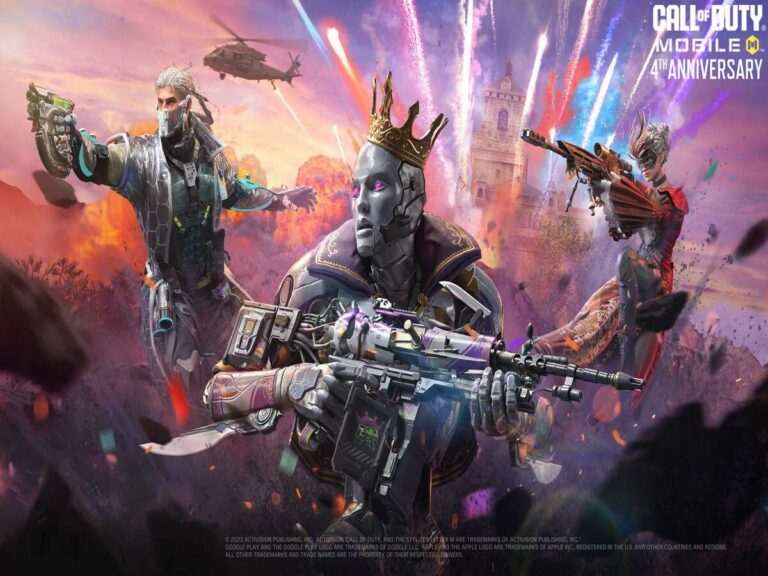 With the theme of "Global Action," Call of Duty: Mobile enters its fourth year, and Season 10 offers a wealth of changes that strike a mix between the familiar and the new.
There are other events the week before the anniversary, such as the BR Prop Hunt, Ground War, and BR Alcatraz competitions.
Numerous new activities and material will be unveiled on the anniversary itself, including:
From November 9 to December 6, there will be ranked matches and a variety of themed events.
The Club is back, with new minigames and interactive elements.
The release of the Battle Pass exclusive Bruen MK9 LMG.
The formidable Gunship scorestreak, equipped with a wide variety of weaponry.
A new secondary weapon with significant close-range damage is the nailgun.
COD Mobile New Legendary Skins
We have examined below the legendary skins in COD: Mobile and how they perform, which are sure to wow gamers this season.
Legendary Arsenal
The reappearance of beloved weapons with a new twist is a major highlight of this season. The return of the legendary Switchblade X9 and the lower cost of legendary weapons are noteworthy.
Among these, the KN44 and Bruen MK9 are particularly noteworthy since they provide players with an affordable way to upgrade their arsenal.
KN44 on November 10th
MK9 on November 18th
Switchblade X9 on November 24th
Double draw featuring the legendary Outlaw and FFAR1 on December 1st.
Egyptian-Themed Lucky Draws
The Egyptian-themed Lucky Draws offered this season are especially noteworthy, paying creative tribute to ancient aesthetics.
Every November until early December, there will be Lucky Draws with unique weapons and blueprints.
There has been talk in the gaming world about the contents of the "Kurohana Crate" that will be available in Season 10.
It is anticipated that this crate will include a wide range of brand-new goods and skins, keeping the game interesting and fun for players of all skill levels.
Also Read: Modern Warfare 3 Multiplayer War Mode Guide