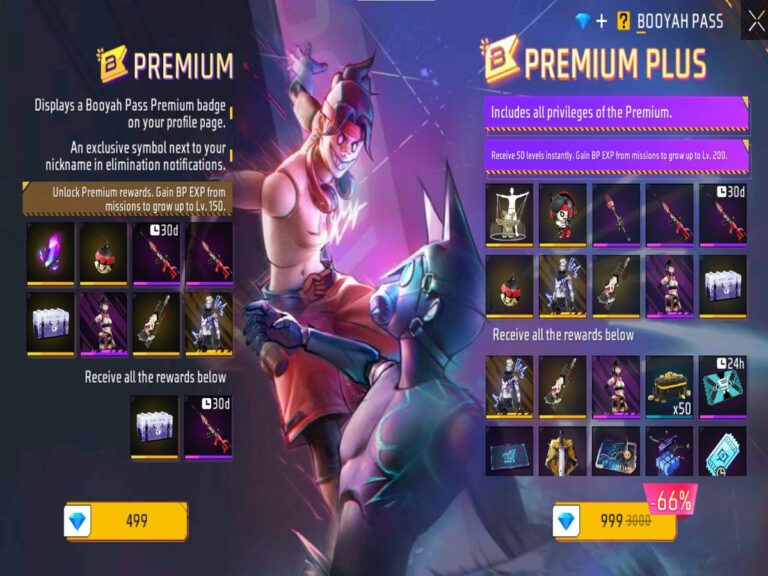 There have been a number of leakers, such as Mr. Mannu Gaming, who have revealed information on the December Free Fire pass (Season 12). The intergalactic theme will guide the following pass, based on the information that is now accessible.
It will include two costumes, weapon skins, and other things as routine.  
You can find more information about the Free Fire December (Season 12) Booyah Pass here below,
Free Fire December Booyah Pass
Leaks for Free Fire's December (Season 12) Booyah Pass have started appearing everywhere. The next edition, which will be available until December 31, 2023, will come on December 1, 2023, as these are only valid for a month. You can upgrade your pass during this phase in order to receive prizes for premium tracks.
Level 1 – UMP Interstellar Impulse (30 days)
Level 10 – Interstellar Victor Parachute (free) and Interstellar Watcher
Level 20 – Galactic Odyssey Banner (free)
Level 30 – Interstellar Remains Loot Box
Level 40 – Motorbike Interstellar Rider
Level 50 – Interstellar Hoodie (free) and Interstellar Messenger Bundle
Level 60 – Interstellar Messenger Avatar (free) and 4x BP S12 Tokens
Level 70 – Interstellar Skyboard
Level 80 – Grenade Interstellar Explosion and 4x BP S12 Tokens
Level 90 – 4x BP S12 Tokens
Level 91 – AWM Interstellar Igniter (free)
Level 100 – 4x BP S12 Tokens and UMP Interstellar Impulse
Level 105/110/115/120 – 4x BP S12 Tokens
Level 130 – Interstellar Icicle Dagger and Galaxy Hyperbook Token Box
Level 135 – 4x BP S12 Tokens
Level 140 – Interstellar Traveller backpack and 4x BP S12 Tokens
Level 145 – 4x BP S12 Tokens
Level 150 – Gloo Wall Interstellar and 12x BP S12 Tokens
Level 151 – BP S11 Deluxe Box (repeatable reward)
It's anticipated that the cost of this Booyah Pass will not change; the Premium version will run 499 Diamonds on the Indian server.
However, Premium Plus comes with an extra 50 levels in addition to all the benefits of its prior version. You will need 999 Diamonds for this one. The cost could change a little based on your server.
Also Read: Upthrust BGMI Diwali Battle 2023 LAN Finale Schedule, Livestream Details