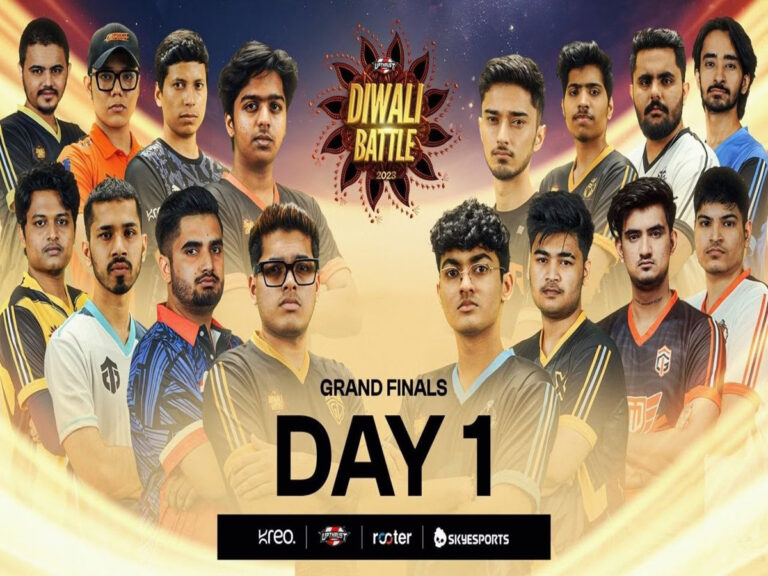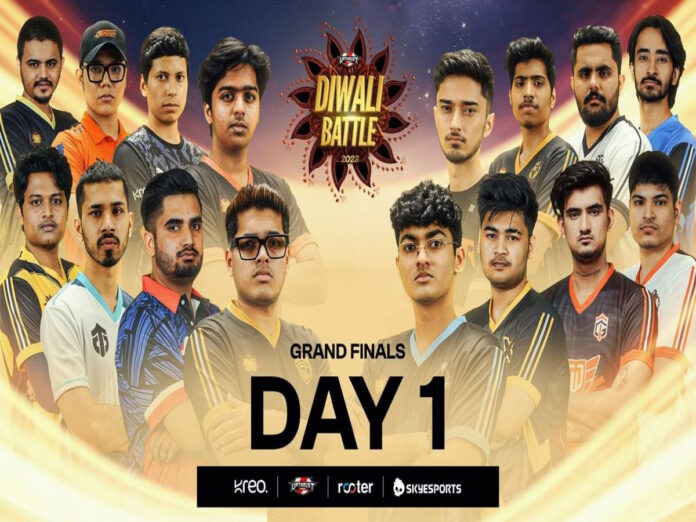 The Upthrust BGMI Diwali Battle 2023 LAN Finals' first day will get underway in Bangalore's Koramangala Indoor Stadium on November 7.
Over the course of two days, 16 teams will compete for a ₹30 lakh prize pool. In the same stadium, the Skyesports Championship 5.0 Finale was held recently.
At the venue, fans are welcome to watch the event live.
Eight BGMI teams advanced to this point via the just finished semifinals, and eight other teams received direct invites to the Grand Finals.
Due to the fact that the LAN finale consists of just 14 matches, these competitors will be looking to start strong on Day 1 of this Battlegrounds Mobile India tournament.
Upthrust BGMI Diwali Battle 2023 LAN Finale Map Schedule
The first day's map schedule is as follows:
Match 1 – Erangel
Match 2 – Miramar
Match 3 – Erangel
Match 4 – Sanhok
Match 5 – Erangel
Match 6 – Miramar
Match 7- Erangel
Participating Teams
The following teams will compete in the LAN Finals of the Upthrust BGMI Diwali Battle 2023:
Team Soul (Invited)
GodLike Esports (Invited)
Team 8Bit (Invited)
Team XSpark (Invited)
Revenant Esports (Invited)
Gladiators Esports (Invited)
Blind Esports (Invited)
Orangutan Gaming (Invited)
Global Esports
Team Tamilas
Gods Reign
Midwave
OR Esports
Gujarat Tigers
Entity Gaming
Psyche
Blind Esports just emerged victorious in the Skyesports Championship 5.0, demonstrating their impressive form.
The group, captained by Manya, also had an outstanding performance in the 2023 BGIS and the BGMI India vs. Korea International.
It is anticipated that the star team would do well in this competition.
How to watch Upthrust BGMI Diwali Battle 2023 Live
Three maps and seven matches a day will be included in the Diwali Battle Finale.
At about 2:00 PM IST, the teams will begin their campaign on the Erangel map.
There will be two matches on the Miramar map and four clashes on the Erangel map each day. Every day, there will only be one match on the Sanhok map.
The matches will be streamed live on the Rooter and Upthrust Esports YouTube channels.
Also Read: Top 5 Tips to Avoid Dying in PUBG Mobile