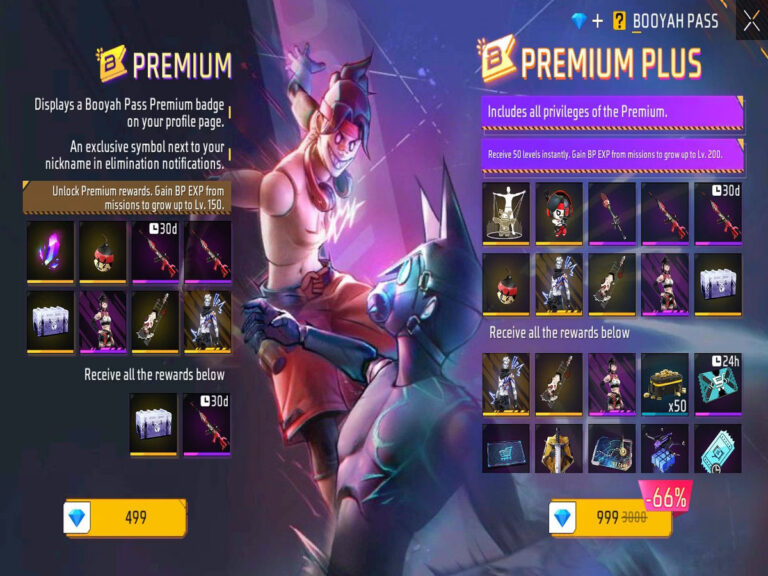 In Free Fire, the Booyah Pass is considered to be one of the greatest and most popular ways to obtain in-game items.
Each month, Garena adds new incentives for the gamers to obtain as part of their monthly updates.
The community now knows what to anticipate from the Booyah Pass for January 2024 (Season 13) thanks to a recent leak that disclosed the rewards.
The report indicates that the two main costumes that players will be able to get are the Electro Spark Bundle and the Electro Whisper Bundle.
In addition, a number of other things, including a bag and an emote, will be available.
Free Fire Booyah Pass January 2024
It is logical to assume that on January 1, 2024, Free Fire Booyah Pass Season 13 will make its battle royale debut. Then, it will be available for the full month, probably ending on January 31, 2024.
Based on information gathered from many sources, the Free Fire Booyah Pass for Season 13 (January 2024) is anticipated to include the following features:
Get Booyah Pass Pet Choice Crate and Kingfisher – Electro Enigma (30 days) at Level 1
Get Electro Spark Bundle and Electro Storage Loot Box at Level 10
Get Electri City Banner at Level 20
Get Grenade – Electro Surge at Level 30
Get Jeep – Electro Bumper at Level 40
Get Electro Shorts and Electro Whisper Bundle at Level 50
Get Electri City avatar and 4x BP S13 Tokens at Level 60
Get Electric Spitter Loot Box at Level 70
Get Electric Skyboard and 4x BP S13 Tokens at Level 80
Get 4x BP S13 Tokens at Level 90
Get M500 – Electro Enforcer at Level 91
Get Kingfisher – Electro Enigma and 4x BP S13 Tokens at Level 100
Get 4x BP S13 Tokens at Levels 105, 110, 115, 120, and 125
Get Electro Moonblade at Level 130
Get 4x BP S13 Tokens at Level 135
Get Electro Owner Backpack at Level 140
Get Excellent Service emote and 12x BP S13 Tokens at Level 150
Get BP S13 Box after Level 151 as repeatable reward at every subsequent level
The majority of the themed unique items are accessible with the premium version.
For 499 Diamonds, you can upgrade to the Premium version, and for 999 Diamonds, you can get the Premium Plus.
You still have to complete certain objectives in order to earn BP EXP, which will allow you to level up and get the necessary prizes.
Also Read: PUBG Mobile Thanksgiving Throwdown Event Details, Rewards