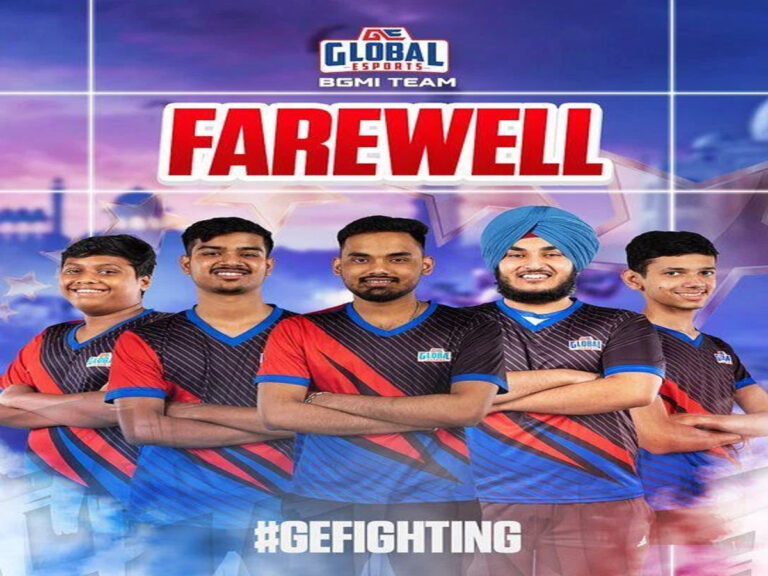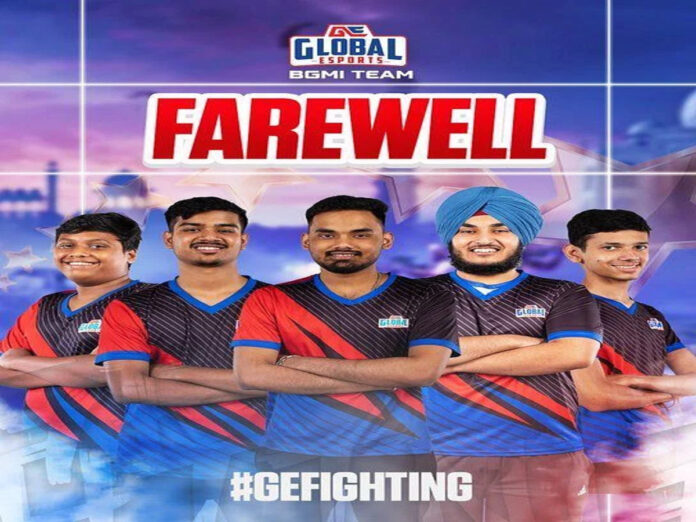 One of the largest esports organizations in India is Global Esports. Its rosters have appeared in a variety of eSports, including CS:GO, Dota 2, and Overwatch.
There are presently four lineups associated with it.
This includes the male Valorant squad, the female Global Esports Phoenix roster, the male Battlegrounds Mobile India (BGMI) roster, and the female Battlegrounds Mobile India (BGMI) roster.
Rushindra Sinha, CEO of Global Esports, disclosed in a recent live broadcast that the company has entirely stopped operating its BGMI division.
He stated that they will begin from over to assemble a new roster.
Global Esports BGMI Rosters Disbanded
A few days ago, Global Esports revealed their male BGMI squad. The roster, which included both seasoned players and young, skilled players, delighted the crowd.
A group of gifted female athletes had also been recruited by the organization. They were to participate under the name Global Esports Phoenix.
Rushindra Sinha recently broadcast a live stream in which he disclosed that Global Esports has temporarily suspended all BGMI activities. 
He said that the group will now begin from scratch and create a fresh lineup. Rushindra further added that they should not have relied on anybody else.
He opined that they should have had total control over their BGMI activities. 
Rushindra Sinha remarked on Team Mayavi by saying, "Global Esports has cut all its ties from Team Mayavi. There were accusations of cheating and hacking being made on them. I have seen the players play and they are good players but the accusations made on them were creating a negative PR for Global Esports and I did not want that to happen".
Regarding the female lineup, Rushindra Sinha said, "We had not finalized their contracts and paperwork. We were waiting for BGIS 2023 to end and see their performance in the event". Additionally, he discussed the allegations of a slot fraud on Global Esports Phoenix and said,
"I have personally spoken with the owner of Sting Esports and he has said that he gave his slot to the Global Esports Phoenix's lineup. Also we did not know that the slot didn't belong to Global Esports Phoenix."
The most unexpected squad to be released was Global Esports' male roster. The team had placed fourth in the just completed Battlegrounds Mobile India Masters Series (BGMS) 2023 Season 2. 
Fans still had faith that the roster would perform well after the team's elimination from the Battlegrounds Mobile India Series (BGIS) 2023.
However, Global Esports seems to be planning a whole restructuring. 
Also Read: BGMI Ki Boli Campaign Launched By Krafton