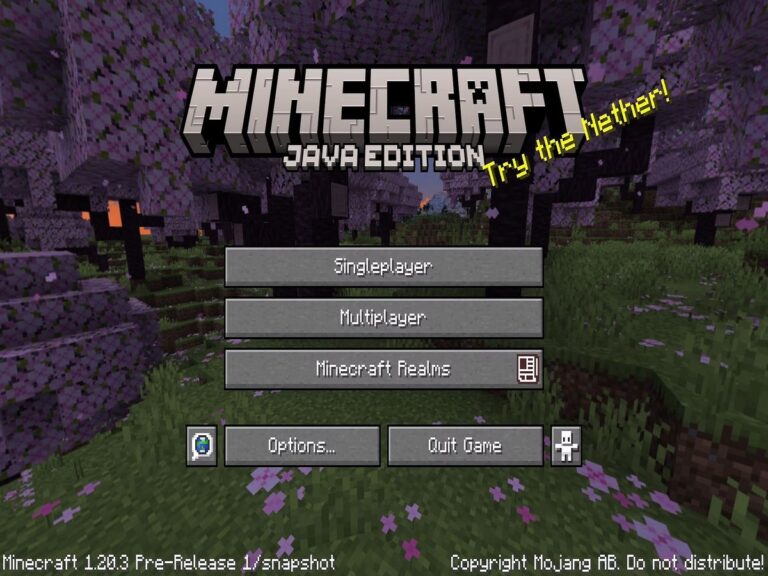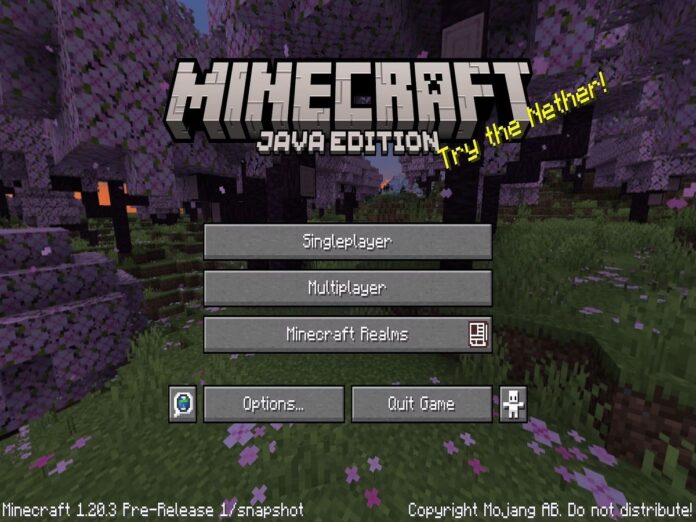 The Pre-Release 1 for Minecraft 1.20.3 was released on November 20, 2023, indicating that the update is closer than ever.
The patch's development cycle appears to be coming to an end, as seen by the last release's strong focus on addressing in-game issues rather than introducing new content.
In order to prepare for the release of the Minecraft 1.20.3 update, the majority of the modifications are concentrated on resolving problems.
Although there have been other adjustments, they are very minor in contrast.
Pre-releases are usually released by Mojang to address persistent bugs early in the development cycle, far before the next major release.
Minecraft 1.20.3 Pre-Release 1 not only resolves bugs in Minecraft but also makes certain technical changes to file storage, server setups, resource packs for worlds, and resource packs/data packs.
The more technical modifications may be unnoticed by average players, but they have still been made.
Minecraft 1.20.3 Pre-Release 1 Patch Notes
The patch notes for Pre-Release 1 of the Minecraft 1.20.3 version are as follows:
Version 26 has been released for datapacks.
Version 22 of the resource packs has been released.
The World Resource Pack program will launch concurrently with chunk loading, and a toast notice has taken the place of their download screen.
The downloads folder directory will now hold downloaded resource/datapacks, and a log.json file has been added for debugging.
The unique GUID/UUID identifiers of downloaded packs allow players to differentiate them in Minecraft server setups.
Multiple server packs can now be accepted simultaneously by third-party server clients.
To un-apply downloaded server resource packs, a new packet was introduced.
Resource packs won't be cleared once a server enters the setup stage.
In both data and resource packs, the Minecraft:grass ID has been changed to Minecraft:short_grass.
A issue that caused pausedTickDelta to update when the game was unpaused has been fixed.
The hash-based resource pack update now functions as planned.
Resource packs will now redownload if a hash mismatch is found and they don't match the version that was previously downloaded.
Editing box length constraints will no longer result in unpaired surrogate characters appearing.
In an edit box, deleting non-BMP characters with ctrl+backspace will no longer erase more characters.
Minecart and boat Breeze mobs will no longer be passive.
The problem that stopped the breeze from attacking when submerged in deep water has been resolved.
An issue with the rendering of charged creepers and wither armor has been fixed.
The 16-block restriction on the quantity of block drops produced by TNT explosions has been lifted.
A issue that prevented TNT minecarts and end crystals from dealing damage has been resolved.
Now, when Breezes are affected by the Levitation Status Effect, they will attack as planned.
In single-player mode, pausing will no longer disrupt the interpolation of particle, entity, and block entity transformations.
Monsters Hunted andvancements are disabled, they won't need a breeze anymore.
A issue that prevented the scoreboard reset command from functioning has been repaired.
The error warnings on the scoreboard have been corrected to no longer display unformatted text.
You may now play Minecraft 1.20.3 Pre-Release 1 by using the official launcher.
Also Read: Minecraft Championship (MCC) 35: Details, Date, And More