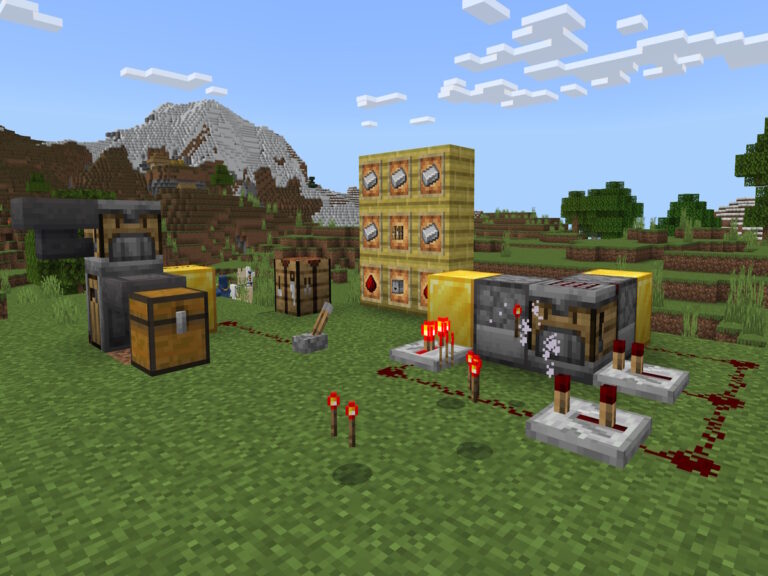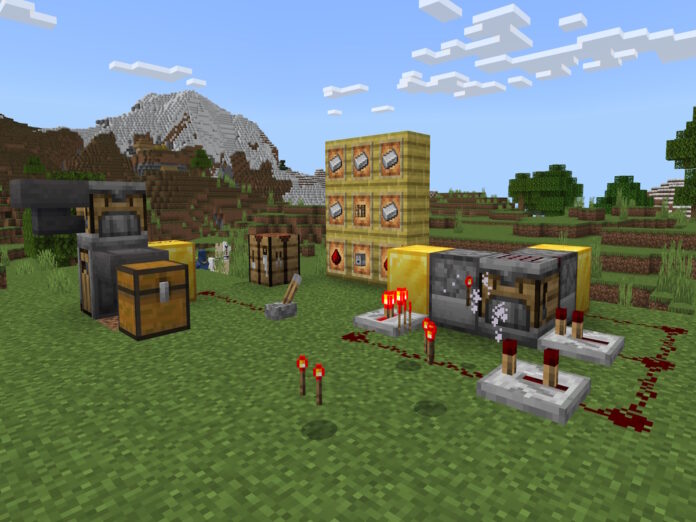 The Crafter is a new experimental feature included in the Minecraft Bedrock Beta and Preview 1.20.50.21 released on October 18.
Additionally, Mojang has disclosed additional details about it, including its mechanics and formula. Players are thrilled to finally receive the much awaited Crafter feature in this Bedrock Beta and Preview.
The patch notes for the most recent Minecraft Bedrock Beta and Preview are:
Crafter Block
Players of the Minecraft game may now access automated crafting thanks to the Crafter block.
The Crafter block was added to the game.
Redstone Dust, Iron Ingots, a Crafting Table, and a Dropper can be used to build a Crafter.
Crafter employs distinct particles.
Crafter has distinct sounds for crafting and failing.
The crafter has a 3.5 blast resistance.
Now, a Crafter linked to a comparator generates a signal equal to the sum of the non-empty and disabled slots.
Instead of filling the initial stack, moving things from the Hopper or Dropper into the Crafter distributes them equally.
The Crafter creates and outputs the object when it is powered by the Redstone signal.
Bug Fixes
Blocks
Hitboxes for horizontal end rods are now properly rotated.
When interacting with mobs, decorated pots wobble in the opposite direction from how they should.
When a mob grows up and becomes too big to fit inside now, boats will leap out.
Technical Updates
API
Events
Moved PlayerInteractWithBlockAfterEvent from beta to 1.7.0
Moved PlayerInteractWithBlockBeforeEvent from beta to 1.7.0
Moved PlayerInteractWithEntityAfterEvent from beta to 1.7.0
Moved PlayerInteractWithEntityBeforeEvent from beta to 1.7.0
General
Fixed an issue with upgrading loaded values that have multiple string names
Experimental Technical Features
Graphical
Improved the bloom pipeline to make better use of HDR scene data in order to highlight bright pixels in the Deferred Technical Preview more naturally.
A bug that caused shadows from imaginary mobs to appear in the Deferred Technical Preview has been fixed.
Resolved a problem that can have happened in the Deferred Technical Preview while switching Dimensions.
On Android, iOS, Xbox, or Windows, players can now download and preview Minecraft Bedrock 1.20.50.21 Beta and Preview to see the awesome new Crafter block.
Don't worry if you haven't seen the update yet. Most likely, the fix is still in route to every device. Just create a new world and enable Experimental Features to try the new Crafter block.
Also Read: Top 5 Tips To Get More Kills In PUBG Mobile