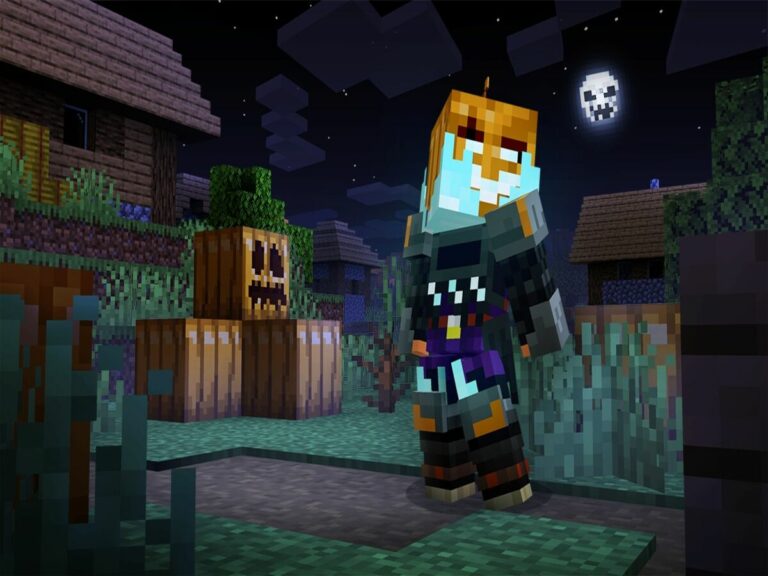 In celebration of Halloween, Mojang, the creator of Minecraft Legends, has given out some free items to players as part of their annual Spookyfest.
On October 19, 2023, the company released free stuff on the Legends Marketplace for gamers to use as they like in an effort to get fans in the mood for the eerie arrival of Halloween. A few extras were also included by the developers for Bedrock Edition.
Furthermore, a whole new Lost Legend & Myth for Minecraft Legends—which had been hinted at earlier in October—was shown by Mojang. Heroes may take on a new task in this free update, and if they succeed, they'll get a fresh character skin.
Minecraft Spookyfest
Many different Minecraft games have a plethora of material revealed for Spookyfest, but Minecraft Legends in particular include two free additions and the chance to get a third if players finish the recently released Lost Legend. 
Even if the latter has already been viewed via the Lost Legends Mode, it is still worthwhile to include.
Following Spookyfest and Mojang's blog post on October 19, Minecraft Legends users may get the following for free:
Bony Brawler skin – Using a black and red colour pattern, this frightening skeleton hero skin is available for download via the Legends Marketplace.
Lost Legend: Creeper Clash – The latest Lost Legend for October is available via the main menu. In the allotted time, players must demolish every piglin structure; however, they also acquire more time and resource limits for each structure they destroy.
Spooky Swathe skin – The only method to get the free skin awarded for defeating Creeper Clash is to defeat the new Lost Legend, since it cannot be obtained via the Legends Marketplace.
Players may get some scary themed skins based on the strategy game for Minecraft: Bedrock Edition in addition to the new material offered for Minecraft Legends.
The Legends Hero Skin Pack, which is presently available for free download from the Minecraft Marketplace, is the reason for this. It has the four standard hero skins from Legends as well as the Bony Brawler.
Also Read: PUBG Mobile 2.9 Update Details, New Features