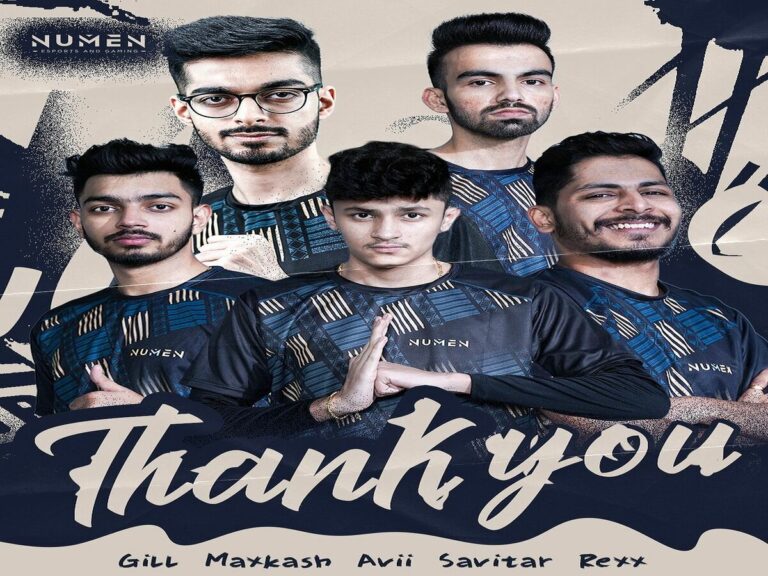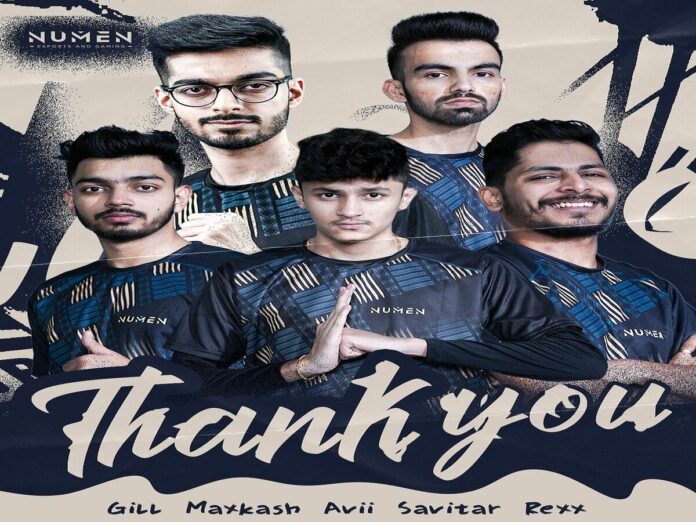 Recently, Numen Esports announced that their Battlegrounds Mobile India (BGMI) roster will no longer be functional.
The announcement was made six months after the group announced its arrival into the BGMI Esports scene and the addition of a roster full of luminaries.
In several of the events preceding its breakup, the squad had put on appalling performances despite having a respectable lineup.
Their social media accounts shared the parting post stating:
"With a heavy heart, we bid farewell to our BGMI roster. It was great seeing them carry the Numen badge, but all good things come to an end. We wish them the best for their future endeavors"
BGMI Roster of Numen Gaming
The erstwhile BGMI roster of Numen Gaming comprised:
Avinash "Avii" Chari
Arshpreet "GiLL" Singh
Shaurya "Savitar" Gupta
Robin "REXX" Boora
Akash "Maxkash" Anandani
The squad put up performances that were extremely disappointing and failed to leave a lasting impression on the competitive circuit during their six-month stay.
The team overcame significant obstacles to place 11th in the BGMI Champions Cup and 18th in the BGMI Master Series Season 2.
Their difficulties were made worse by their failure to qualify for the BGIS 2023 Grand Finals and their following defeat in the Skyesports Championship 5.0. In 2023, the team did not place well in any of the big competitions.
Throughout twelve official and unofficial competitions, the roster showed a consistent pattern of poor performance.
The company attempted to shake up the lineup in an attempt to stop this losing streak, adding MaxKash for Skyesports Championship 5.0. But when MaxKash joined High Voltage, that too didn't work.
As of right now, Gill is a member of GodLike Esports, a squad going through a number of roster changes.
Rexx and Avii, who have made significant contributions to Enigma Gaming's success in recent years, would also like to get back on track soon.
The latter just posted a piece teasing an intriguing development that may be related to his new organization, which raised even more expectations.
Also Read: BGMI Red Bull M.E.O Season 6 National Finals Day 2 Results & Rankings