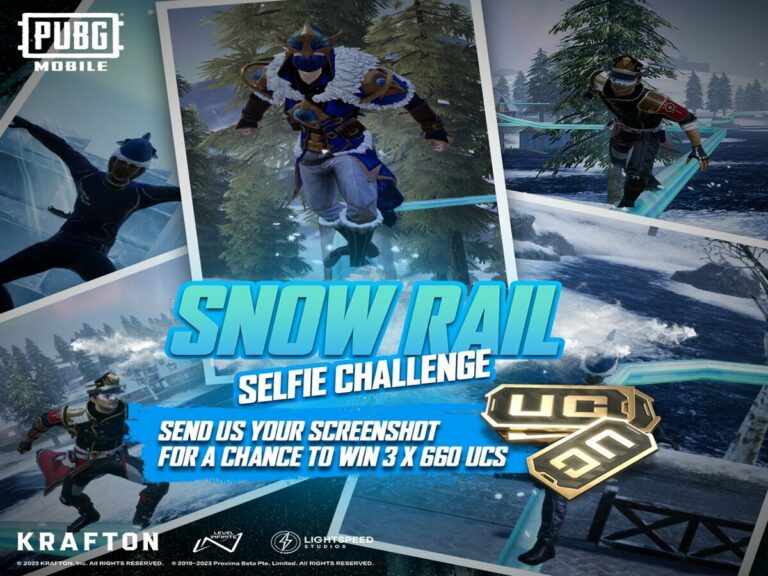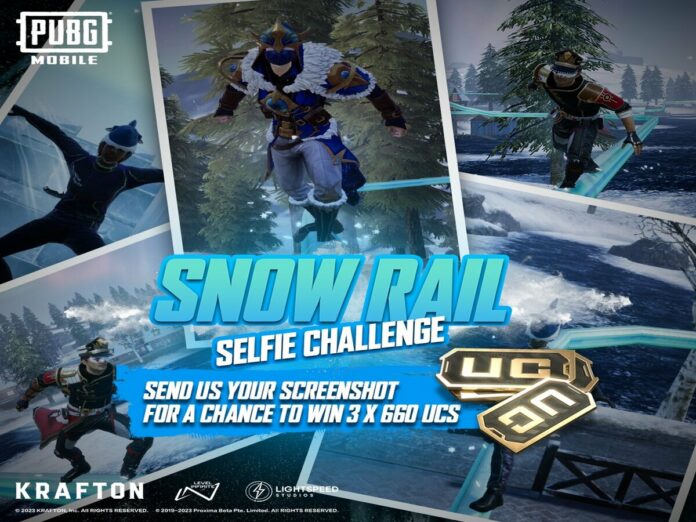 PUBG Mobile regularly conducts contests on its social media platforms that brings in a sense of inclusiveness for the players.
Set off on an immersive adventure through the alluring world of the PUBG Mobile Snow Rail Selfie Challenge, where players are invited to capture moments of inventiveness and excitement where gaming expertise meets creative flair.
For fans of PUBG Mobile, this exclusive challenge, which starts today, opens the door to a world of rewards and fame.
The Snow Rail Selfie Challenge for PUBG Mobile is now available. Players may ride the Snow Rail and snap a photo to enter to win free UC starting today.
Simply snap a selfie while using the Snow Rail and post it to social media with the hashtag #PUBGMxSnowRailSelfie to be eligible to participate. Every day, 100 fortunate winners will be selected to earn 100 UC.
By taking on the challenge, players can win additional benefits in addition to the UC rewards. Snow Rail Selfie Set, Snow Rail Selfie Hat, and Snow Rail Selfie Avatar Frame are a few of them.
The PUBG Mobile Snow Rail Selfie Challenge is a fantastic opportunity to win some freebies and showcase your artistic abilities.
PUBG Mobile Snow Rail Selfie Challenge Steps
While traveling on the Snow Rail, snap a selfie.
Make sure to post your selfie on social media with the #PUBGMxSnowRailSelfie hashtag.
Follow the official PUBG Mobile account on social media.
Each of the three winners will receive 660 UC as a reward.
The challenging aspect of the task is combining the thrill of gaming with creative expression.
Upon traversing the Snow Rail within the PUBG Mobile world, players are urged to cherish the occasion by snapping a selfie.
This straightforward yet captivating task turns ordinary gaming into an artistic canvas.
Through the lens of their in-game avatars, participants are invited to exhibit their own viewpoints and artistic interpretations in this challenge that transcends the traditional bounds of gaming.
Also Read: Minecraft Snapshot 23w46a Patch Notes: All You Need To Know