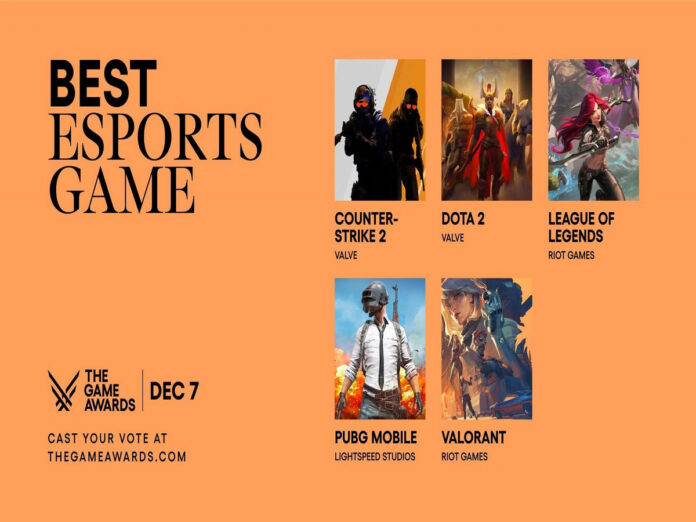 PUBG Mobile has been making strides yet again in the eSports community.
The esteemed The Game Awards 2023 have nominated PUBG Mobile in the "Best Esports Game" category.
The Peacock Theater in Los Angeles, USA, will host the 10th edition event on December 7, 2023. Geoff Keighley, the TGA's founder and producer, will emcee the event, which will feature 31 categories.
This is an enormous achievement for PUBG Mobile as it's the first time a mobile game has been nominated in this category.
Up to Valorant prevailing in 2022, League of Legends won the prize three times in a row.
In addition to PUBG Mobile, there are two games from Valve and two from Riot Games among the four other candidates in this category this year.
The Game Awards 2023 Best Esports Game Nominees
The following are the 2023 Game Awards' candidates for Best Esports Game:
Counter-Strike 2 (Valve)
Dota 2 (Valve)
League of Legends (Riot Games)
PUBG Mobile (Lightspeed & Quantum Studios)
Valorant (Riot Games)
Since its 2018 launch, PUBG Mobile has grown in popularity and impact throughout the esports industry.
It has accomplished this by setting up an extensive esports circuit that runs all year round and spans almost every continent.
The title's organized framework consists of national Pro Leagues that culminate in regional Pro League Championships.
The Global Championship is the ultimate tournament, giving exceptional teams from around the world a chance to compete for the title of global champion.
Apart from these significant competitions, PUBG Mobile also adds events like the World Invitational, Rivals Cup, and Regional Clash to the esports calendar.
The esports ecosystem for the game is made more vibrant and interesting by this wide variety of contests.
Additionally, PUBG Mobile made an appearance at the SEA Games and the Asian Games, securing its place in the international arena.
The game has been nominated for this year's The Game Awards, which is fantastic news for fans.
The official The Game Awards website gives fans the chance to vote for their favorite game. They can accomplish this until December 6, 2023.
Also Read: BGMI Red Bull M.E.O Season 6 Grand Finals Day 1 Results, Day 2 Schedule