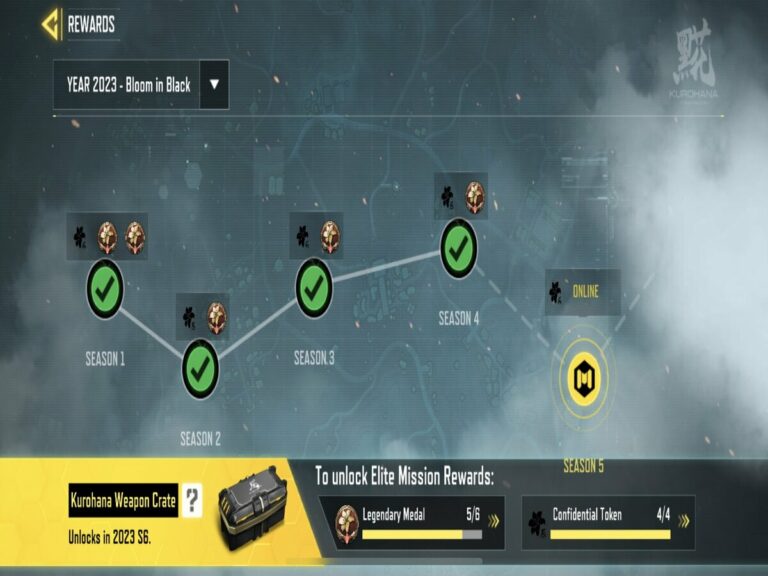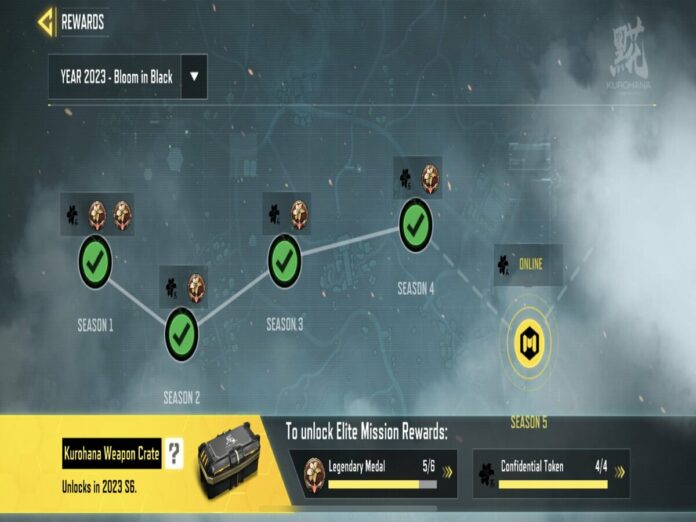 Call of Duty Mobile offers new weapon skins on a regular basis in an attempt to keep gamers interested and captivated with fresh improvements. The DR-H skin is no different, having attracted a lot of interest since its debut.
The DRH Kurohana skin is more than simply a pretty accessory for your collection. Instead, it represents success and strength in the Call of Duty Mobile universe.
Thus, get ready, plan your moves, and read ahead to find out more about this new skin.
The DR-H Kurohana is not your average skin; it is a Legendary skin, which denotes its exceptional rarity and distinction.
The weapon is a sought-after equipment among COD Mobile players due to its design and cosmetic improvements.
COD Mobile DR-H Kurohana Skin
Thankfully, obtaining this valuable item is not an impossible feat—all it takes is obtaining and applying Elite Tokens in COD Mobile. 
In order to get this skin, players must possess six of these tokens.
Getting all six Elite Tokens is the key to unlocking the DRH Kurohana skin. The unique money needed to obtain this legendary skin is these tokens.
In multiplayer or battle royale modes, reaching the coveted Legendary status is the first step in the process.
This accomplishment is the key that opens the door to a world of superior benefits. You won't get Elite Tokens if your current level is anything less than Legendary.
Maintaining Legendary status is necessary to keep getting Elite Tokens once you've attained it.
You won't get any Elite Tokens until you return to Legendary if you lose a lot of games and fall to Grand Master 5 or below.
To continue receiving those priceless rewards, stay concentrated and preserve your legendary rank.
Keep in mind that participating in public matches will not grant you any Elite Tokens.
Engage only in ranked games to earn a significant number of Elite Tokens. This is necessary to gain the rewards.
Also Read: The Game Awards 2023 – PUBG Mobile Nominated For Best Esports Game: Check Details