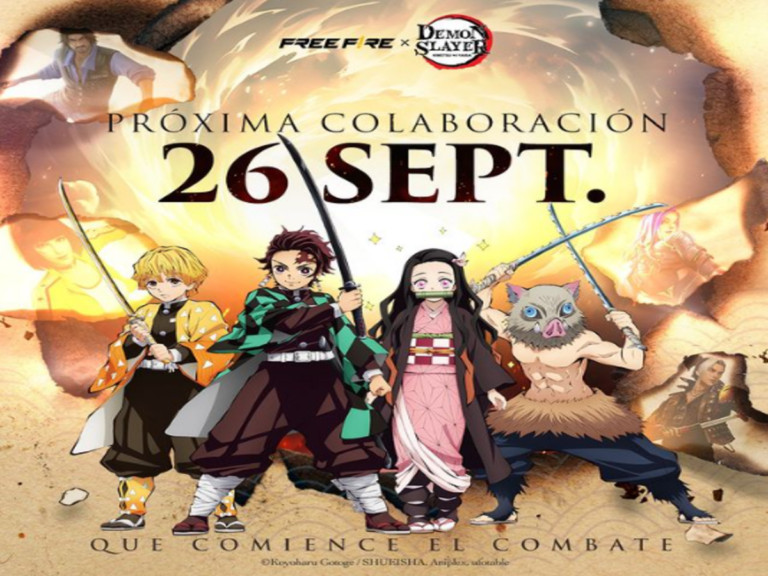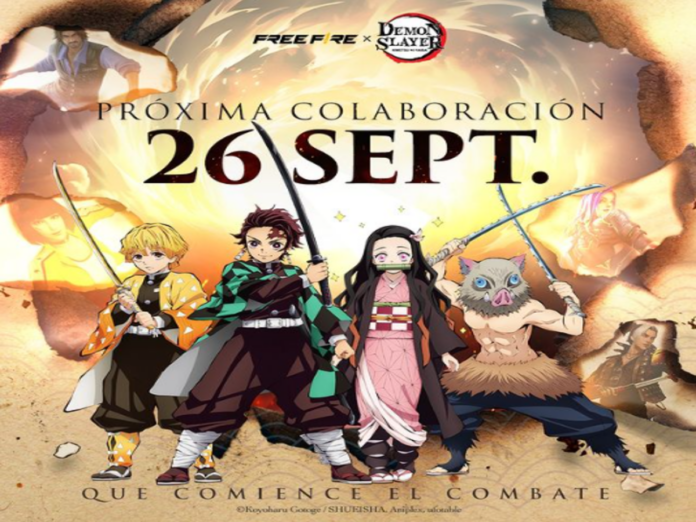 Free Fire is highly acclaimed for its interesting and captivating collaborations. These collaborations span across genres and keep gamers excited.
Ever since there have been leaks indicating the release of Free Fire x Demon Slayer, the community has been on edge.
Numerous gamers were looking forward to the start of the collaboration and the new things it would offer, and they were impatiently expecting an official date.
The information on the in-game items we may see as a result of the collaboration was revealed by well-known data miner @macbruh_ff.
New outfit bundles, emotes, animation, skins, and other in-game items are among these items.
Additionally, the creators have at last provided a definite date for the collaboration.
Free Fire x Demon Slayer collaboration date
According to a recent Instagram post on Free Fire Latam, the Free Fire x Demon Slayer collaboration will start on September 26, 2023. 
The arrival of the in-game items and other improvements has not, however, been officially announced.
The caption of the picture said:
"The Free Fire x Demon Slayer: Kimetsu no Yaiba special collab is coming on September 26! What elements are you most excited about? (Translated from Spanish)."
Since Free Fire and a manga-cum-anime series have partnered, we may anticipate that the items will be based on the characters from Demon Slayer, including Tanjiro, Nezuko, Inosuke, Zenitsu, Tengen, and others.
The items that are most likely to result from the collaboration were recently revealed by @macbruh_ff in an Instagram post.
The data miner uploaded the following things, which are listed below:
Bundle Set – Tanjiro
Bundle Set – Tengen
Bundle Set – Inosuke
Bundle Set – Zenitsu
Bundle Set – Nezuko
Jeep – Zenitsu Style
Animation – Constant Flow
Emote – Thunder Flash
Emote – Whirlpool
Emote – Crazy Cut
Backpack – Tanjiro
Gloo Wall – Tanjiro Style
However, this is not an official list that has the support of the creators. Players are thus urged to wait until the official announcement.
But @macbruh_ff has already given out a lot of reliable game leaks. Thus, it is highly likely that these will appear in the game as a result of the collaboration.