Cheteshwar Pujara, the Indian batsman emerged as an unsung hero for Team India in Brisbane. Although, Rishabh Pant was nominated as Man of The Match. But, Pujara's contribution with the bat cannot be ignored. He took several blows on his body in order to save wickets for the side in the first couple of sessions.
The Indian batsman was hit on the helmet, finger, forearm, and chest on different occasions on the final day of the Brisbane Test. He could have left the field in the mid-way. But, he was pretty much focussed on setting the winning stage for Team India, and probably he remained successful in doing the same.
Pujara is too often criticized for his slow batting approach and scoring rate in the games. He has a set pattern of scoring runs irrespective of the match situation. Several former players like Ricky Ponting were skeptical about Pujara's batting approach. However, that never mattered as the 33-year-old batting pattern helped Team India in clinching a historic win over Australia.
Also Read: 'Mai Dekh Lunga,'- Navdeep Saini Reveals What Rishabh Pant Said While Batting In Brisbane On Day-5
Cheteshwar Pujara Reveals It Was Not Easy To Bat In Brisbane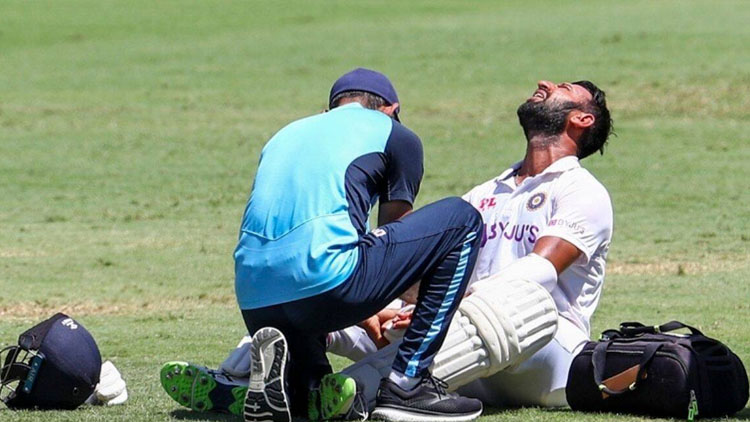 He played 35 plus overs in the innings and scored 56 runs. Meanwhile, he stitched a match-changing partnership with Shubhman Gill of 114 runs. During an interview, Cheteshwar Pujara said that people's opinion about his batting doesn't affect him a lot. He added that as a batsman he needs to trust his batting method.
As per him, it was very difficult to bat with the finger injury. Pujara added that it was not easy to grip the bat with four fingers. But, he was focused to save wickets for the team.
"I feel like a batter you know what suits your team, rather than what people see from the outside. You just have to trust your methods,"
"Also, with the finger injury, it wasn't easy for me to bat. I was in some pain. This happened during one of the practice sessions in Melbourne. When I was batting in Sydney and Brisbane, it wasn't easy to grip the bat properly. When I got hit again at Brisbane, there was more pain. I had to grip the bat with four fingers. It wasn't natural. Things still worked out pretty well," Pujara said as quoted by Hindustan Times.