Virat Kohli & Co. will start their Australia tour with an ODI series that will begin from November 27 in Sydney. There is a tough debate going on between former cricketers that which side will win the series opener. And, Aakash Chopra has given out his opinion over the same. He feels Australia looks like the favorites to win the 1st ODI against visitors.
Team India has not played a single international game after returning from New Zealand in February. They were scheduled to play three-match series against South Africa. But due to a global pandemic that series got indefinitely postponed. However, Australia played ODI and T20I series just before the IPL 2020. And, Aussies performed seemingly well in both the formats. Also, their players look pretty much in top form ahead of the competitive series.
Aakash Chopra Points Towards Team India's Weakness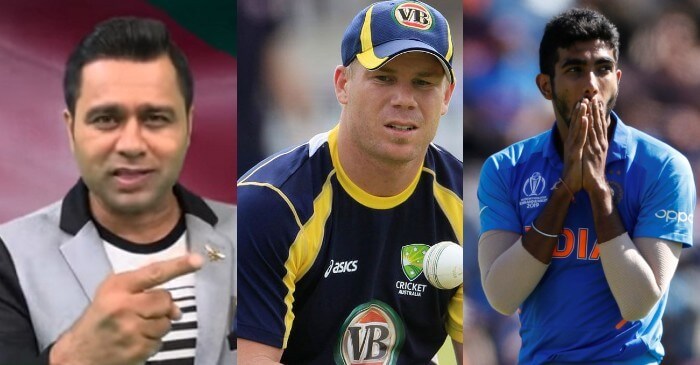 David Warner and Marcus Stoinis had a good IPL season with the bat. Meanwhile, Marnus Labuschagne has smashed two hundred in a domestic tournament and displayed his fine form with the bat. Aakash Chopra, the former Indian cricketer has collected all the facts and came to the conclusion that Australia looks way too balanced in comparison to Team India.
"They have Stoinis at No.7 and we have got Jaddu. These are the Australian pitches, so the story will be different. Stoinis and Maxwell will also give them overs. So that is the other difference, that no one is bowling in our top 6 while they have a bowler in their top 6, so that makes the balance a little better. And after that Cummins, who bats well, Starc, who also bats well." Aakash Chopra said in a video uploaded on his YouTube channel.
He opined that Aussies have more all-rounders in their side than the Indian side. And, he feels this might go against Men in Blue going ahead in the ODI series. Chopra added that Australia has Pat Cummins and Mitchell Starc, who can hit long sixes. But the case with Team India is very different, who have no player to score after in batting after number 7.
"So, if we see in terms of all-rounders, the Australian team has a little more depth. They have batting till No.8 or No.9 while our batting will end at No.7. So I feel the balance tilts slightly towards Australia," Aakash Chopra added.