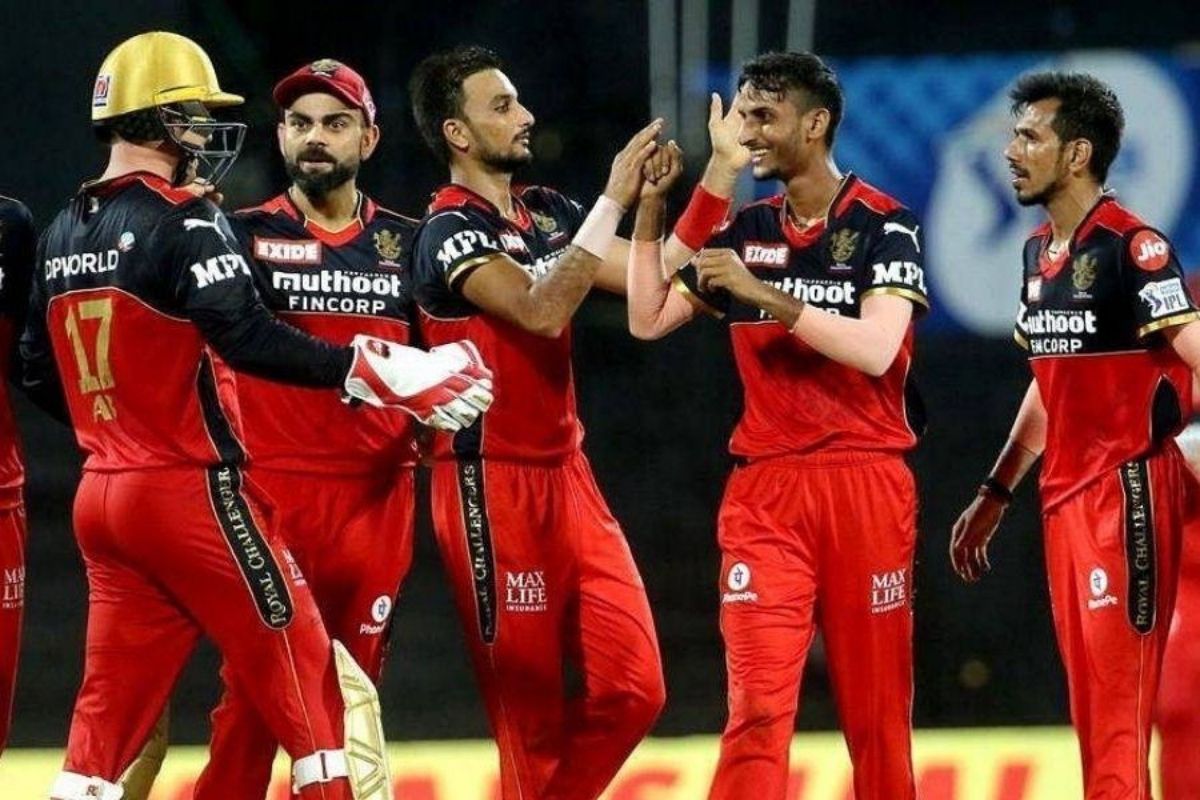 The Indian Premier League began in 2008 and the first game itself laid the groundwork for the future. On that fateful day, Kolkata Knight Riders and Royal Challengers Bangalore squared off to kick off the first-ever tournament. But little did they know that they would go down in history.
Brendon McCullum stole the show as the New Zealand batter smashed a gritty 158* to lead his side to a massive 222/3. On the other hand, Royal Challenger Bangalore could only score 82 runs before being bowled out as the Knight Riders won by a massive 140 runs.
But this score has since been left behind by other teams over the years. Other gladiators have taken center stage as they have smashed bowlers all over the park. In this article, we will look at the five highest IPL scores as we gear up to the 14th edition of the cricket festival named the Indian Premier League.
Without any further ado, let's look at the five highest IPL scores of all time:
| | | | | | | |
| --- | --- | --- | --- | --- | --- | --- |
| Sl. No. | Team | Score | Opponent | Match Date | Ground | Highest scorer |
| 1 | Royal Challengers Bangalore | 263/5 | Pune Warriors India | 23rd April 2013 | M. Chinnaswamy Stadium, Bangalore | Chris Gayle (175*) |
| 2 | Royal Challengers Bangalore | 248/3 | Gujarat Lions | 14th May 2016 | M. Chinnaswamy Stadium, Bangalore | AB de Villiers (129*) |
| 3 | Chennai Super Kings | 246/5 | Rajasthan Royals | 3rd April 2010 | MA Chidambaram Stadium, Chennai | Murali Vijay (127) |
| 4 | Kolkata Knight Riders | 245/6 | Kings XI Punjab | 12th May 2018 | Holkar Stadium, Indore | Sunil Narine (75) |
| 5 | Chennai Super Kings | 240/5 | Kings XI Punjab | 19th April 2008 | PCA Stadium, Mohali | Michael Hussey (116*) |
Royal Challengers Bangalore (263/5) vs Pune Warriors India (133/9) [23 April 2013]
Result: RCB win by 130 runs
The match between RCB and the now-defunct Pune Warriors will surely remain in IPL history for a long long time. This was the night Chris Gayle went Beserk as he led his Banglore side to a massive 263/5 in just 20 overs!
Chris Gayle smashed 175 runs off just 66 balls and remained not out for the entirety of the 20 overs. AB de Villiers also played a cameo of 31 off 8 balls to support the West Indian legend.
Pune Warriors India could just score 133 in their innings as the Royal Challengers Bangalore comfortably won the game by 130 runs.
Royal Challengers Bangalore (248/3) vs Gujarat Lions (104) [14 May 2016]
Result: RCB win by 104 runs
The Royal Challengers Bangalore feature again on this list and this time it is not due to Chris Gayle. Apart from the Jamaican, Virat Kohli and AB de Villiers are arguably the most loved players from the franchise. And both these players were at the peak of their powers on this fateful day in May!
Virat Kohli smashed an impressive 109 off 55 balls whereas AB de Villiers remained not out on 129 runs off 52 balls. With this impressive 200+ runs partnership, RCB reached a mammoth total of 248.
The Gujarat Lions on the other hand could just hit 104 runs and were bowled out under 19 overs, hence handing RCB an impressive victory of 144 runs.
Chennai Super Kings (246/5) vs Rajasthan Royals (223/5) [3 April 2010]
Result: CSK win by 23 runs
Gunning for their first IPL title, Chennai Super Kings welcomed the Rajasthan Royals to the Chepauk Stadium in 2010. This match will certainly go down in IPL folklore as one of the best matches of all time as both teams put on a batting masterclass!
The Chennai Super Kings batted first and scored an impressive 246/5 in their 20 overs. This was the highest batting score at that time. This was down to the brilliant 127 (56) by Murali Vijay and quickfire 62 (34) by Albie Morkel.
Rajasthan Royals though would not give up! The Royals fought back courtesy of Naman Ojha's 94 off 55 and Shane Watson's 60 off 24. Royals did score 223/5 in their 20, but in the end, they fell short by 23 runs!
A total of 469 runs were scored in just 40 overs by both sides on that fateful day in 2010!
Kolkata Knight Riders (245/6) vs Kings XI Punjab (214/8) [12 May 2018]
Result: KKR won by 31 runs
The Knight Riders squared off against Kings XI in a belter of a game in 2018.
After losing the toss and being asked to bat, KKR scored 245/6 in their 20 overs. Sunil Narine (75), Dinesh Karthik (50), and Andre Russell (31) all chipped in to help the Knights to such a mammoth total.
But Kings XI Punjab wouldn't die easy! KL Rahul (66), Aaron Finch (45), Ravi Ashwin (34), and the rest of the boys fought back. But they could only reach 214/8 in their 20 overs as the Kolkata Knight Riders secured a crucial win of 31 years.
A total of 459 runs were scored in the match!
Chennai Super Kings (240/5) vs Kings XI Punjab (207/4) [19 April 2008]
Result: CSK won by 33 runs
This was the second-ever match in the Indian Premier League and both the Chennai Super Kings decided to step up after the heroics of Brendon McCullum and the Kolkata Knight Riders the previous evening.
The Chennai Super Kings got off to a brilliant start in the Indian Premier League as "Mr. Cricket" Michael Hussey smashed 116 runs off 54 balls. The Australian was supported by the likes of Suresh Raina, Badrinath, and Matthew Hayden in his efforts. The overall team effort helped CSK reach a massive total of 240.
Chasing a huge target, the Kings XI Punjab started off well. James Hopes smashed an impressive 71 off 33 and Kumar Sangakkara hit 54 off 33 to support the Australian. But the Kings could not match up with the run rate and ended up with 207/4 in their 20 overs.
Hence, in just two games the Indian Premier League already indicated that it was here to stay and the league has just grown into a mega sports event since 2008!.
Read More:
List of double Centuries in ODI International Cricket
Top 4 dangerous teams in IPL 2022
Top 12 longest sixes in International Cricket history