Rajat Patidar was long known as Sankat Mochan ( problem Solver of the team) among his MP teammates. The little-known uncapped batter owned the biggest stage of his budding career helping push the Faf-du-Plessis side into the Qualifier two in the IPL eliminators at Eden Gardens, Kolkata.
Advertisement

On a day when the Top batting Faf-du-Plessis was out for a golden duck, Glenn Maxwell (9) and Virat Kohli (25) failed to move the needle. The right-handed top-order batter scored a quick 112 off 54 balls out of which were 12 fours and 7 Sixes that got Royal Challengers Bangalore the victory over Lucknow by 14 runs in the IPL 2022 on Wednesday.
Rajat Patidar scores century as RCB thrashes LSG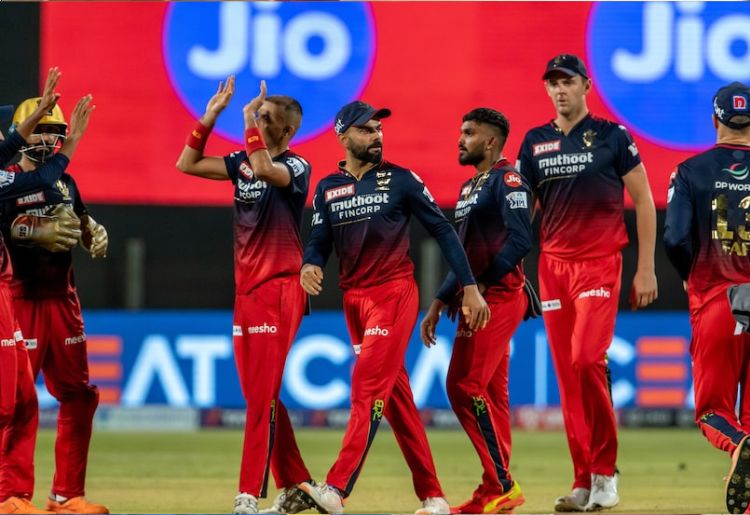 RCB is set to meet Rajasthan Royals (RR) in the Qualifiers 2nd on Friday, which will be the deciding match for who will go on to face the chart-topping Gujarat Titans for a Sunday Final.
"Rajat sankat-mochan hai hamare team ka [Rajat is the problem-solver a.k.a Lord Hanuman of our team]. He has played such kind of innings before but as none came on TV, people didn't know about him earlier. Now that he has scored (on Wednesday night), he has certainly become the Hanuman of RCB," Ishwar Pandey, the veteran fast bowler, told The Indian Express about his Madhya Pradesh teammate.
Patidar hails from a family, who run a pipe manufacturing business used for irrigation. And like every family-run operation, they want the son to take over the mantle. Nevertheless, he had bigger dreams and was not at all interested in running the business.
He started off as a bowler and took a keen interest in batting only when he reached the U-15 team. Here, the former Mumbai cricketer Amey Khurasia helped him restructure his technique.
The batsman also suffered a chronic knee injury and had to undergo surgery, but he came back stronger than ever. Smashing the likes of Ashok Dinda and Mohammed Shami while playing again Bengal for his domestic team during a Ranji Trophy match.
He was a class apart even his mates in the domestic team knew he would one day make it big.
"The way he was hitting Shami and Dinda, we saw a different class that day. He has that extra time. It was then that we knew this boy will do something for himself," said Pandey.
The 28-year-old Batsman started his domestic debut in 2015, for Madhya Pradesh. The MP matches hardly had any watchers so it's not surprising to know, that he has come and preserved the game on the domestic front plenty of times, just like he did for RCB on Wednesday night at Eden Gardens, Kolkata. In fact, that was not an anomaly at all since he already had gathered seven first-class centuries and three One-day tons. During all the Ranji Trophy games he has played for Madhya Pardesh, he has not scored below 50 in all the 4 innings that he batted in along with a century.
After proving himself time and time again, yet he went unsold, not a single team picked him at the Big IPL 2022 auction. He joined the team as a replacement this season. Let's start from the beginning, A month had passed since he was ignored at the auctions. RCB had picked up the player for INR 20 Lakh a year prior and the management had noticed a spark. When the Karnataka-born batter Luvnith Sisodia had suffered an injury, Sanjay Banjar informed Palider of the situation and quickly flew him to Mumbai. Had Sisodia been alright RCB wouldn't have needed Palidar, who lead an onslaught against Lucknow, and 65'000 fans at the stadium were left standing witnessing this player going to town.

During the match, He along with Dinesh Karthik (137 not out from 23 balls) put on a show gathering 92 runs from 41 balls then scoring 84 runs in the last 5 overs to propping up a giant unsurpassable target for Lucknow.

As the Palidar took to the field, he showed a glimmer of his skills by slamming 3 boundaries and one sixer on Krunal Pandey's bowling. Soon overshadowing Kohli in a 66-run partnership from 46 balls. As the match went on Patidar had now accrued his half-century in just 28 deliveries, and in the next 21 balls he had reached his maiden century in the T20s.
As the match progressed Kohli, Maxwell, and Mahipal Lomror had lost their wickets dropping the RCB run rate significantly.
In comes, Dinesh Kartik the finisher for RCB this season partnering up with Patider, Kartik survived a few tricky deliveries against Ravi Bishnoi. But Patider quickly turns it around in the last over Bishnoi smacking "the googly man" for 3 maximums and 2 boundaries in succession. The over was as follows 1 6 4 6 4 6.
After losing the Top 3 in the power play, it all came down to Patider vs Krunal Pandey in the final over. Where the Hanuman (Patilder) broke loose with the bat gathering 3 fours and one maximum yielding 20 runs making up for the slow start and cruising to victory.
Read More:
"I was happy besides the bulls*** politics,"- Justin Langer lifts the lid on the messy exit 
LLG vs MUR Dream11 Prediction Team, Match 2 By Expert Ireland Inter-Provincial T20, 2022, May 27, 2022