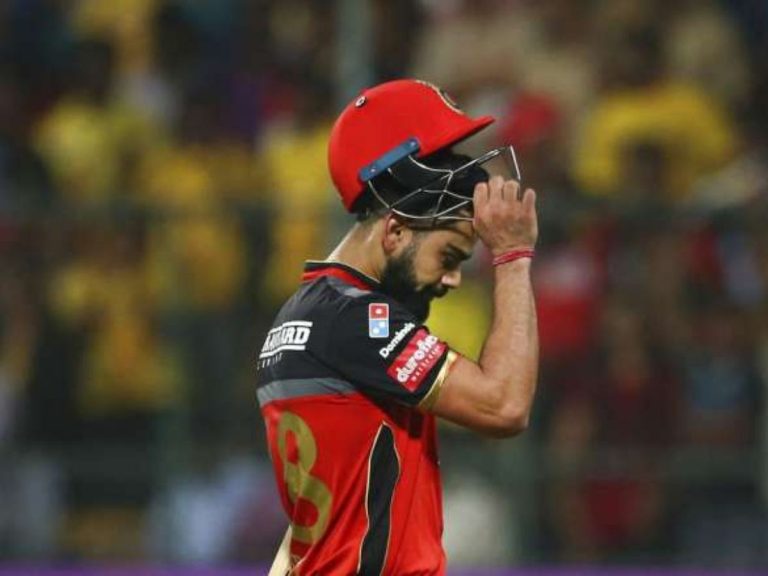 The Indian world-class player has faced too many first-ball ducks outs this season, In his over a decade-long career (2008 to 2021) in the tournament, the king player bagged only 3 first-ball ducks. Lately, the total has gone up to 6 in this season. Two of those are against Sunrisers Hyderabad and one against Lucknow Super Giants.
Kohli was dismissed for ZERO in RCB's last game on May 8th against SRH. The former team captain fell again in the very first delivery of the match (6th duck), caught by mid-wicket fielder, Kane Williamson on delivery by Jagadeesh Suchith.
The 33 yr old batsmen bagged the 4th golden duck of his IPL career as he was dismissed by LSG's Dushmantha Chameera while trying to hit a shot outside off stump which he coincidently ended up spooning to Deepak Hooda.
Followed by a 5th one as he fell to Marco Jansen in their first meeting against SRH. The look on the leading run-scorer face as he was heading back to the dressing room, was of utter helplessness leaving RCB in a mess at eight for three at the end of the second over. Despite his lackluster performance, RCB somehow managed to retain their 4th place with 14 points on the IPL 2022 points table.
A glimpse inside the mind of the man himself
In a light-hearted conversation on the RCB insider show with Danish Sait. Kohli shared his thoughts about the first ball ducks.
"First-ball ducks. After the second one (duck), I actually realised what It feels like to be like you (Mr. Nags' character), absolutely helpless. It hasn't happened to me ever in my career, I think. I have seen everything now. It's been so long, I have seen everything in this game," Kohli said.
Kohli Mutes out Experts and Critics
Furthermore, Kohli stressed that he doesn't bother much about what experts and critics have been saying about his form, adding he keeps his television on mute in a bid to avoid "outside noise".
Kolhi is stuck in a rut with only a half-century to his name from a total of 12 matches this season. The batter averages 19.63 and has scored 216 runs at a Strike Rate of 111.34. The batter goes on to explain what a unique situation he is in? and that only a select few find themselves in.
"They can't be in my shoes. They can't feel what I feel. They can't live my life. They can't live those moments. How do you cut out the noise? You either mute the TV or don't pay attention to what people are saying. I do both those things," Kohli added.
We will all keep a lookout for the star batters to return to scoring ways when RCB next face Punjab Kings in their match on Friday, May 13 in Mumbai.
Read More:
Top 10 Best Umpires in Cricket History
BLS vs SCL Dream11 Prediction, Match 15 Team By Expert St. Lucia T10 Blast, 13th May 2022