Jofra Archer, the England star pacer is expecting good tracks in the upcoming four-match Test series. The right-handed bowler will have to be on his toes and his performance will be crucial from visitors' perspective. The series opener of the four-match series will be played in Chennai starting on February 5.
Archer has emerged as one of the best fast-bowlers in modern-day cricket. He is no less than a nightmare for any good batsman on his good days. In less than two years, he has established himself as one of the premier bowlers in international cricket. So far he has grabbed 75 international wickets while donning the national jersey.
Also Read: Had To Grip The Bat With Four Fingers In Brisbane: Cheteshwar Pujara
Jofra Archer Backs England Spinner Ahead Of Test Series Against India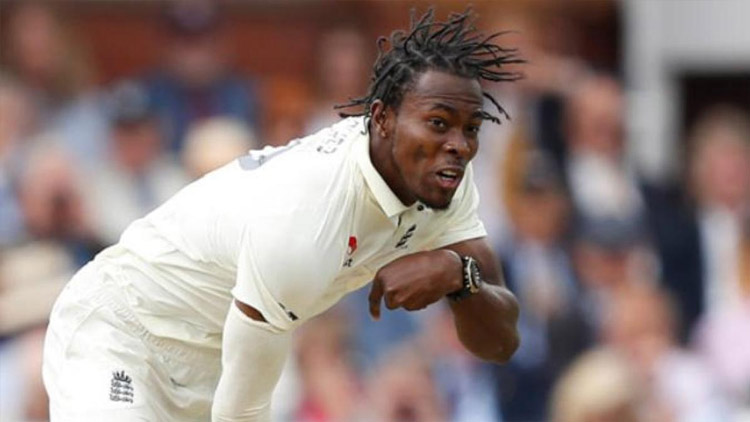 During an interaction, Jofra Archer said that he has played a lot of cricket in India during the Indian Premier League. And, it will be a big Test for him to bowl with red-cherry in the upcoming series. This is the first time when Archer will feature in the longer format against India in India.
The 25-year-old also said that if pitches assist spinners then also it is going to be a cracking series. He backed England spinner Jack Leach and Dom Bess, who will play a key role in the upcoming Tests.
"I've played lots of Indian Premier League here but nothing in terms of first-class cricket, so the challenges of bowling with a red ball will become clearer. In the IPL the batters have to come at you, whereas in Test cricket they can sit on you for a full session if they want and if the pitch is dead there is nothing you can do about it.
"So let's hope we get some good wickets with a little bit of pace for the bowlers.
"Or even some turn, because if they spin, the matches will not be one-sided. We have good spinners in our squad and India won't out-spin us," Archer wrote for Daily Mail.