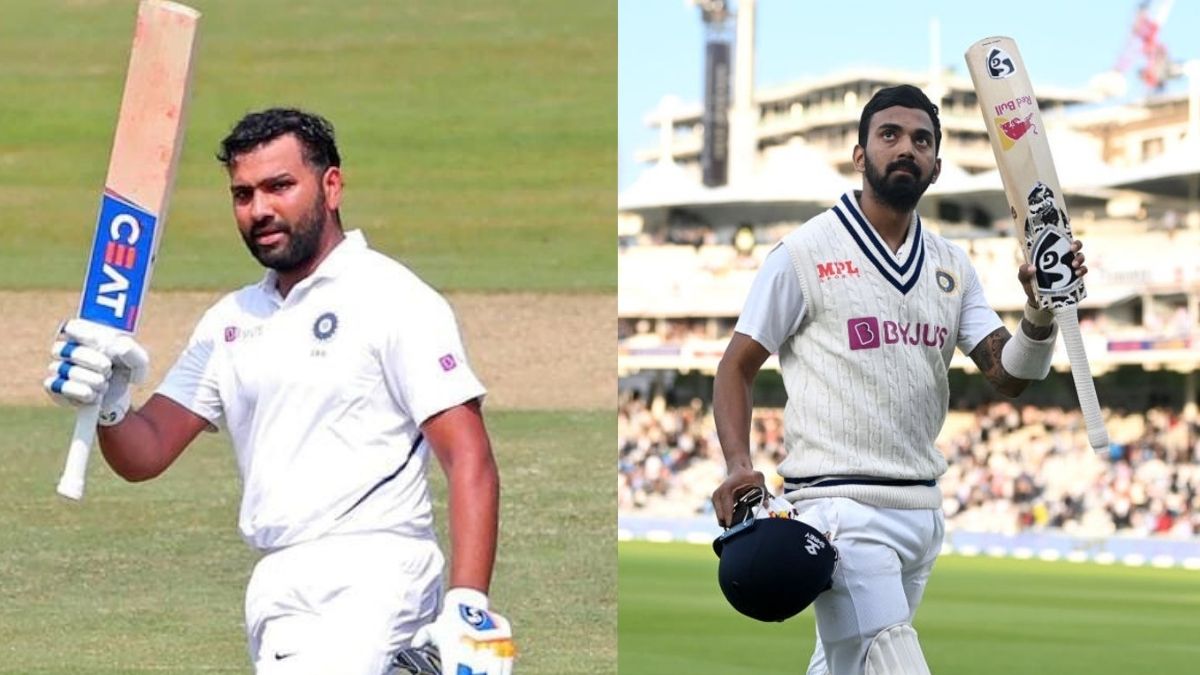 Rohit Sharma and KL Rahul emerged as the star of the day in the 2nd Test against England. The duo performed significantly well in the first few overs of Day-1. They played cautiously in the first spell and played without taking much risk. Meanwhile, England bowlers failed in taking the advantage of the bowling-friendly conditions.
It was James Anderson's best delivery of the day that clean bowled Rohit Sharma at his individual score of 83 runs. The Indian opener missed out on his century by 17 runs. But, it was one heck of a knock coming from his willow in difficult situations. But, by the end of Day-1, KL Rahul managed in stealing the limelight with his startling knock.
Rohit Sharma full of praise for KL Rahul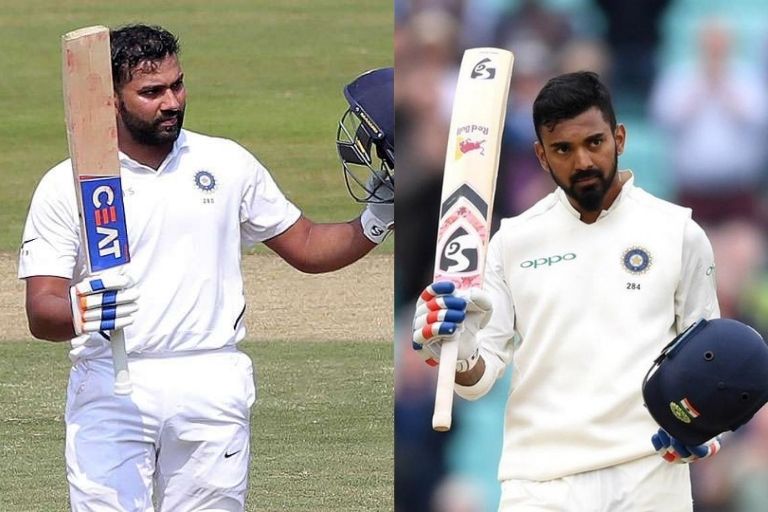 He scored a classical ton against the heavy-duty bowling line-up of England. The batsman used all the strokes from his dictionary and smashed English bowlers all across the park. At the end of Day-1 he was playing at a score of 124* runs with the help of 12 boundaries and a six.
Post-Day-1, Rohit Sharma said that this is the best inning he has seen coming from KL Rahul's bat. As per him, the talented opener was in control from the first ball. He added that Rahul was pretty much clear about his batting approach and this helped him in easily scoring runs against host bowlers.
"This is probably the best that I have seen KL Rahul bat," Rohit Sharma said after Day 1 action in London.
"I thought he was very much in control from Ball 1. Till we finished the day today, he looked very much in control. At no point, it looked like he was confused or thinking too much, he was very clear about his plans. When you are clear with your plans when you trust your plans, it definitely works," he added.
Rohit Sharma said that this might not be his best knock. But, it was one of the most difficult knocks that he managed to pull off in difficult batting conditions.
"I wouldn't say the best (knock of mine) because as long as you're playing, there will be a lot of opportunities. But certainly, challenging one, the most challenging that I have played. I felt very good, was very happy with the way I started off. Unfortunate dismissal but probably I couldn't have done anything to that," Rohit said.
The star Indian opener also looked disheartened that Mayank Agarwal got ruled out of the game due to a concussion. But, it's good to watch KL Rahul using the opportunity to the fullest.
"I thought today was his day and I thought he really made it count."
"Honestly, there was no discussion because KL was not supposed to play, Mayank was supposed to play. But unfortunately, he had a concussion and then KL stepped in. Only when we went out to bat, we started discussing what we need to do.
"Yes, this is the first time I am batting with him in Tests but we have batted with each other a number of times, we know each other's game, we understand each other's game. It's important to keep talking in the middle. You can be very lonely if you don't have someone to communicate with. Both KL and I have a similar mindset and we want to take the game forward," Rohit added.