It is said that you go through the ethical dilemma when you run out of the non-striker before releasing your delivery. Hence, it is what you informally call 'Mankading', and some of the Cricketers and experts don't see it being in the best interest of the sportsman spirit.
But the fact is that Mankading is not illegal as the rules state that it is under your authority to run out a batsman in that style. Nonetheless, the action is still frowned upon. There have been many occasions in a match when non-strikers have been warned.
What is Mankading Rule?
As per Cricket Law 41.16 – " If the "Non-Striker" batsman is out of his ground or crease from the moment the ball comes into play when it about to be delivered/released by the bowler, the bowler is allowed to make a run-out attempt. Whether the attempt is successful or not, that particular delivery won't be counted in that particular over.
Let's see the example of Peter Kirsten, who had developed a habit of getting charged up to take the single much before the delivery has been bowled. It was reported in the 'Friendship Series' between Indian and South Africa in 1992. The non-striker was warned twice in the first match, but that did not deter him from not indulging in it. Thus, Kapil Dev simply had to 'Mankad' him.
In response, Kapil got a bat to his shin by Keppler Wessels while he was stealing a run. That response was enough as proof of how controversial a decision of such intensity is seen as.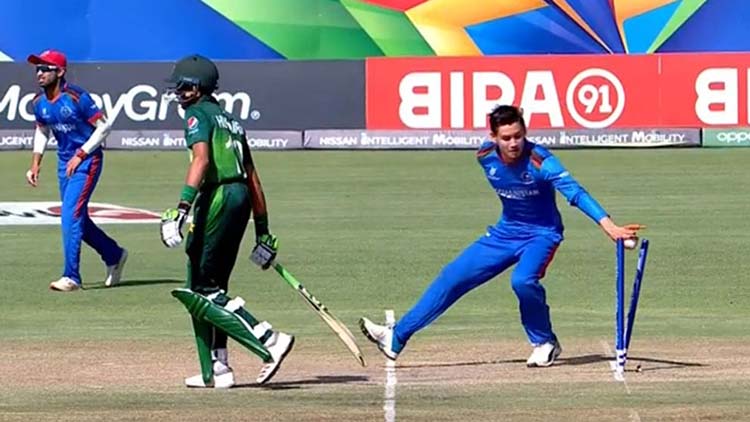 But why it is known as Mankading?
In 1947, Vinoo Mankad, the Indian all-rounder had employed the same style to dismiss Australia's Bill Brown on 2 occasions. He had done it during a warm-up match and again in the 2nd Test of the Series.
The media of Australia, for understandable reasons, saw it fitting to criticize Vinoo Mankad and hence; they came up with the term 'Mankading', and it is how it was born.
But there were people who were appreciative of what he did and one of them was the greatest of them all, Sir Donald Bradman.
"For the entire time of my life, I am yet to understand why the Press had questioned his sportsmanship (Vinoo Mankad). The laws of the Cricket are clear that the non-striker should stay within his crease until the release of the ball. If not, why is there is a provision in the first place that lets the bowler run the non-strike batsman out? By backing up too early and too far, the non-striker is surely trying to take an unfair and undue advantage." The Don had mentioned about this incident and his opinion on it in his autobiography.
There have been Mankading instances in the recent pasts also. These days, the on-field umpire asks the Captain of the bowling unit about the same. Its example is when Sachithra Senanayake 'Mankad' Jos Butler, the Captain of Sri Lanka asked the England batsman to walk out.
In 2012, Ravichandran Ashwin had warned Sri Lanka's Lahiru Thirimanne and later 'Mankad' him. But the then Captain of the side, Virender Sehwag decided against it, and the batsman continued playing.
Chris Gayle, the 'Universe Boss' also almost did it, but since Gayle is Gayle, converted it into a comedy scene.
Even if the laws of Cricket allow it, it will continue being controversial no matter where it happens – it also happened in Aamir Khan's Lagaan when Tipu had to be 'Mankad.'
The man who made it so famous that it the term was named against it – Vinoo Mankad was a part of the world record 413-run opening partnership Vs New Zealand in 1954. The record was held was for – hold your breath – 52 years.
He also went on to score 213, the highest by an Indian for almost 30 years before Sunil Gavaskar broke into the international Cricket scene.
Mankad scored 5 Test tons and also had an average of 31.47 and even accented for 162 scalps in this Test career.
He was also awarded the Padma Bhushan in 1973. But even though he was a valuable Cricketer for India, he is best remembered for the controversial Mankad episode. But the irony of the matter is that he is believed to be on the wrong side even when the laws of Cricket stand for him. 
Mankading Instances in Test cricket
B Brown by Vinoo Mankad during Australia v India, Sydney in 1947–1948
I Redpath by C Griffith during Australia v West Indies in Adelaide, 1968–1969
D Randall by Ewen Chatfield during England v New Zealand in Christchurch in the year 1977–1978
S Bakht by Alan Hurst during Pakistan v Australia, Perth in 1978–1979
Mankading Instances in (ODI) One Day Internationals
B Luckhurst by Greg Chappell during England v Australia, Melbourne in 1974–1975
G Flower by D Patel during Zimbabwe v New Zealand, Harare in 1992–1993
P Kirsten by Kapil Dev during South Africa v India, Port Elizabeth in 1992–1993
J Buttler by S Senanayake during England v Sri Lanka, Edgbaston in  2014
Mankading Instances in (T20I) Twenty20 Internationals
M Chapman by Aamir Kaleem during Hong Kong v Oman, 2016 Asia Cup Qualifier in February 2016
Mankading Instances in first-class cricket
J Huddleston by J Kinloch during Victoria v New South Wales, Melbourne in 1861-62
S Campbell by Nat Thomson during Victoria v New South Wales, Sydney in 1866-67
T Reese by A Downes during Canterbury v Otago, Christchurch in 1894-95[
J Hardstaff by Khadim Hussain during Lord Tennyson's XI v Sind, Karachi in 1937-38
J Smith by R Allen during Canterbury v Wellington, Wellington in 1943-44
B Brown by V Mankad during Australian XI v Indians, Sydney in 1947-48
G Barker by W Wooller during Essex v Glamorgan, Cardiff in 1956
H Singh by A Chaturvedi during Rajasthan v Uttar Pradesh, Udaipur in 1959-60
R Cohen by Jamiel Ali during Jamaica v Trinidad and Tobago, Port of Spain in 1963-64
R Gripper by B Richards during Rhodesia v Natal, Salisbury in 1968-69
D Morgan by Raymond Le Roux during South African Universities v Orange Free State, Bloemfontein in 1968-69
C Lloyd by S Hinds during Guyana v Windward Islands, Roseau in 1982-83
A Barrow by Murali Kartik during Somerset v Surrey, Taunton in 2012
S Das by Kartik during Bengal v Railways, Delhi in 2013-14
Mankading Instances in Twenty20 league cricket
J Buttler by R Ashwin during Rajasthan Royals Vs Kings XI Punjab, IPL 2019 in March 2019.
Instances where Mankading did not happen
C Walsh of the West Indies refused to Mankad last man S Jaffar of Pakistan in a group match during the 1987 World Cup, but let him off with just a warning. Pakistan won that match, while the defeat was one of the reason why West Indies failed to progress to the semi-final.
M Rafique of Bangladesh did not run out Umar Gul of Pakistan in a 2003 Test in Multan. Pakistan won the Test match by just one wicket.
R Ashwin of India Mankaded L Thirimanne of Sri Lanka in a group match during Commonwealth Bank Series 2012 held in Australia. However the umpires, Paul Reiffel & Billy Bowden, after discussion asked India whether they wanted to reconsider the appeal and to that Indian captain Virender Sehwag withdrew the appeal. Sehwag informed them that Ashwin had warned Thirimanne before mankading him, however M Jayawardene, the SL captain, said he was not aware of the warning.
In 2012 ICC World Twenty20 in the Super Eight stage match between WI and England, C Gayle did not Mankad Eoin Morgan, but only gestured in a funny manner of having Morgan Mankaded. Eventually West Indies won the game by 15 runs.
During IPL 2019, K Pandya (Mumbai Indians) did not to run out M Agarwal (Kings XI Punjab) in a MI vs KXIP match, KXIP won that match.
Here is the video of weird mankading incidents in Cricket History –
Video Credit – Simbly Chumma YouTube Channel