| | |
| --- | --- |
| Net Worth | $100 Million |
| Source of Wealth | Professional Basketball Player, Endorsements |
| Country of Origin | USA |
| Date of Birth | 29th June 1991 |
Kawhi Leonard is a man of big occasions who has won 2 NBA Finals MVPs in his career so far. The American-born Kawhi plays Small forward for Los Angeles Clippers and is one of the best players in the current Roster of the NBA. He is currently going through a serious ACL injury and is out for indefinite time but ever since arriving in the NBA in 2011, he has been sublime for every team he has played for.
Kawhi is the son of Late Mark Leonard and Kim Robertson. His father used to own a car wash in California but on 18 January 2008, his father was shot dead at their car wash. Leonard had a match the next evening and playing that match the day after his father's death was very challenging for him and he considers it his biggest emotionally down moment.
Kawhi was not into Basketball initially and used to be more active in Athletics and football but after changing his high school from Canyon Spring to Martin Luther King High School, his preference changed as Martin Luther King High School provided more Basketball type of culture. He then joined San Diego University and dropped out in the sophomore year to pursue his dream in the NBA. In this article, we will take a look at his lifestyle, net worth, house, cars.
Kawhi Leonard Net Worth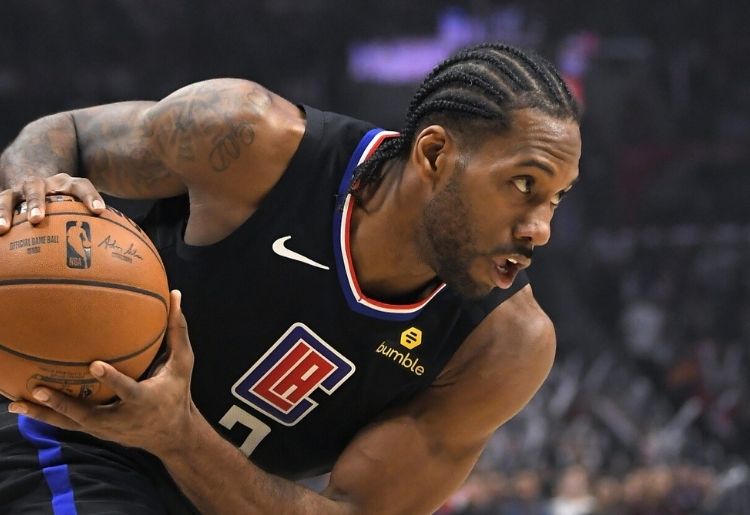 Kawhi Leonard comes in the top 10 highest-paid NBA players list currently and in the last one year, he has earned about $40 Million through endorsements and his investments only. His current net worth is at an estimated $100 Million mark and is likely to shoot higher up in next years as he will be now eligible for a more lucrative contract after completing 10 years in the NBA.
Let's now go into details of Kawhi Leonard's net worth.
Also Check: Oscar De La Hoya Net Worth 2021
NBA Career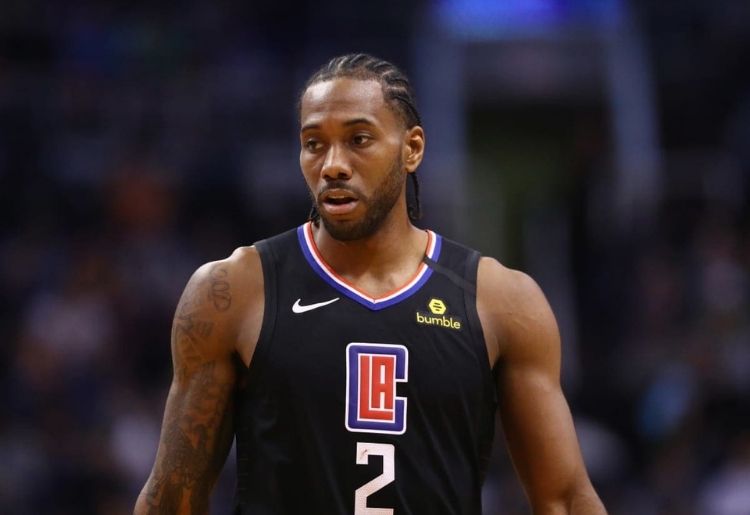 Kawhi Leonard was the center of big attraction in 2011 even before joining any NBA team. Many scouts hyped his value looking at his work ethic even at height of 6'7 with a giant muscular physique. He was first drafted by Indiana Pacers but the same night was traded to San Antonio Spurs in exchange of George Hill and rights of two other players.
He lived up to expectations and completely dominated NBA Lockout and made his mark in the Spur's first team. He won the Rookie of the Year award in 2012 and even trained with the 2012 Olympics Basketball Team. His big breakthrough came in 2014 when he won his first NBA title and most importantly was the star of the Finals and won the Most Valuable Player award for the first time.
Leonard enjoyed his time at Spurs for 7 years and was made it into the All-Star team for most of the time but in 2018 he requested a trade from Spurs to Toronto Raptors. It was a controversial move but the same season he won his 2nd NBA title and again won the MVP award in the finals. He then moved to his hometown with the Los Angeles Clippers with a bumper contract of $103 Million and is contracted till 2021.
Also Check: Justin Gaethje Net Worth 2022
Salary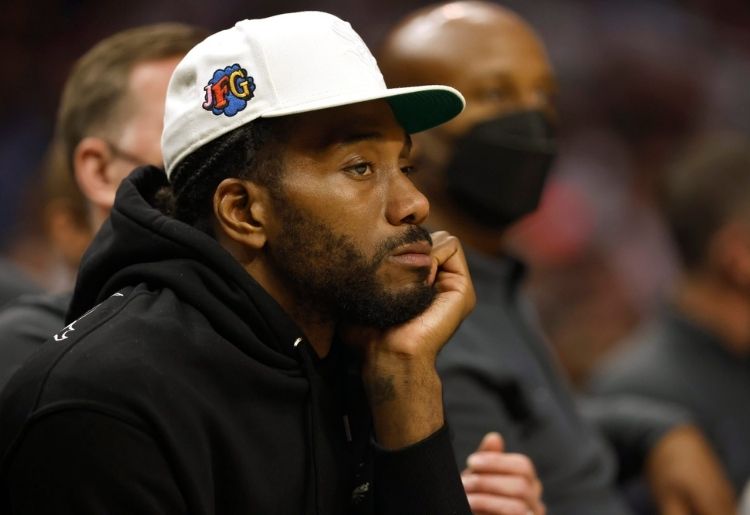 Leonard started his career with a rookie contract which was not even worth a million but now comes in the top 10 highest-paid NBA players list. He signed a bumper $103 Million worth Salary contract in 2019 and so far has made over $140 Million through salaries only. His career earning so far are as follows
| | |
| --- | --- |
| Year | Salary ($) |
| 2021/22 | 39 Million |
| 2020/21 | 34 Million |
| 2019/20 | 32 Million |
| 2018/19 | 23 Million |
| 2017/18 | 18 Million |
| 2016/17 | 17 Million |
| 2015/16 | 16 Million |
| 2014/15 | 3 Million |
| 2013/14 | 1.9 Million |
| 2012/13 | 1.8 Million |
| 2011/12 | 1.7 Million |
Brand Endorsements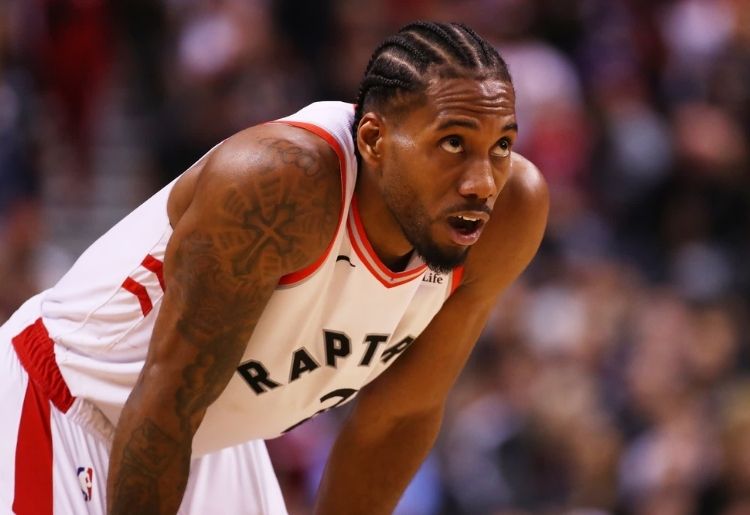 Kawhi Leonard is one of the most respected players around the world and has a very marketable face value also. He currently makes $5.5 Million through endorsements and is associated with New Balance. Before associating with New Balance in 2018, he was Nike's contract who offered him $20 Million for 4 years which he refused and signed with New Balance. His other endorsements are
New Balance
TAG Heuer
Cargo Jet Airways
Honey
X2 Performance
Social Media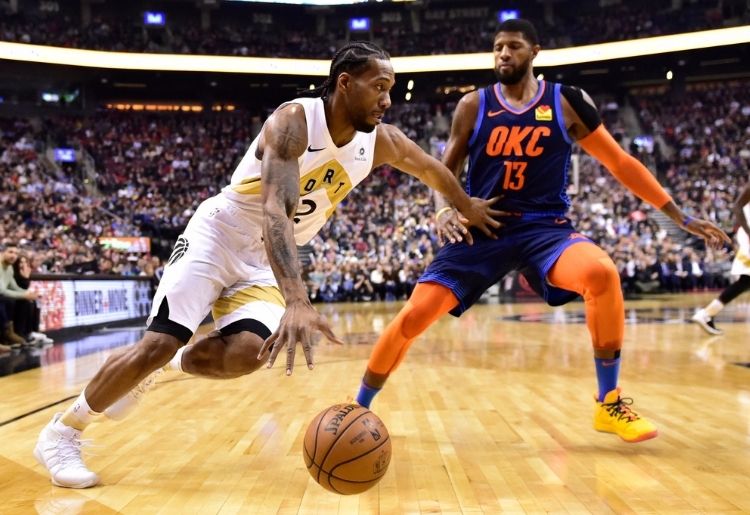 Kawhi Leonard participates on social media platforms very actively and currently during his injury time, he has become more active. He loves Hip-Hop and also aspires to become Hip-Hop artist once after retirement and has shown glimpses of his talent on Instagram through small clips from recording studios.
| | |
| --- | --- |
| Social Media Platform | Followers |
| Instagram | 114k Followers |
| Twitter | 476k Followers |
Kawhi Leonard's House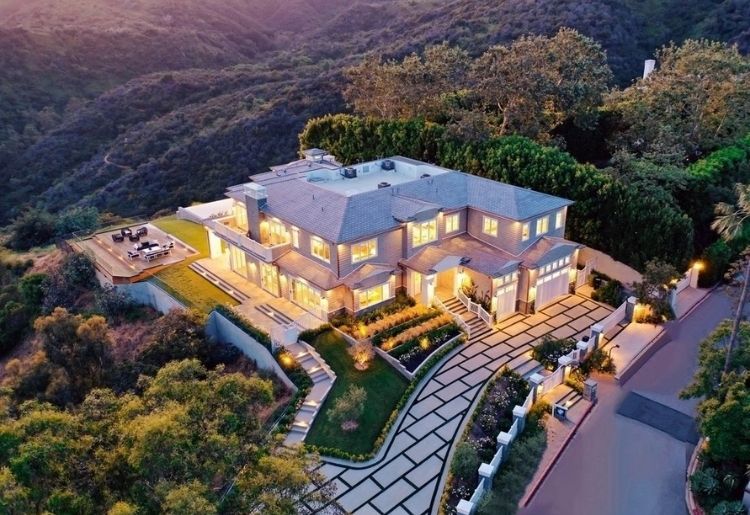 Kawhi Leonard is from LA and currently resides in LA only in a $17 Million Mansion in Pacific Palisades which he bought in 2018 and it includes an infinity pool with a cabana. His Mansion is 12,000 sq ft in size and has a Personal movie theater, 7 bedrooms. He owns many properties throughout America and Canada and one of them is in Toronto which is worth $13.3 Million and it was bought during his time with Toronto Raptors.
Kawhi Leonard's Car Collection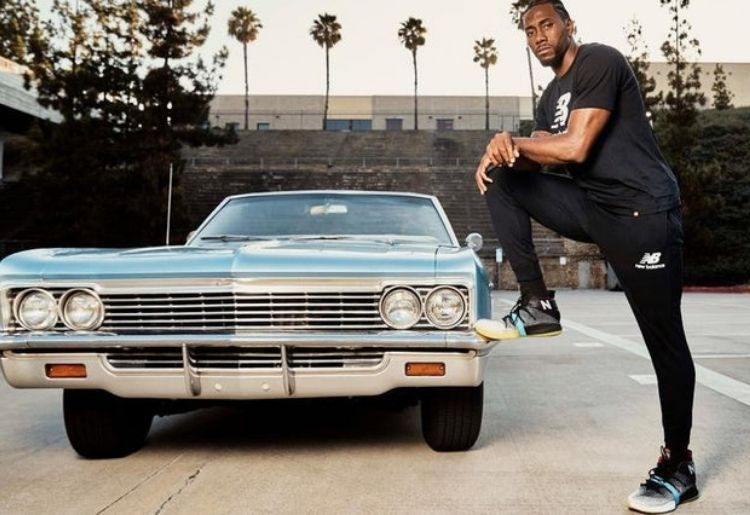 Surprisingly Kawhi is not a big fan of cars and still drives the same car which he owned in High School which is a 1997 Chevrolet Tahoe which he calls "Gas Guzzler". Despite having Millions, he doesn't own any fancy luxurious car and only has a 2016 Subaru Forester SUV as his primary car.
Kawhi Leonard's Business
Kawhi is an active investor and in 2020, he invested big sum of money in supplements company X2 Performance. He joined as an Investor and board of directors member and currently, his company raised $14 Million through funding. They have also now expanded their business to Energy Drinks and Kawhi remains the face of the company.
Personal life and Family life of Kawhi Leonard
1. Family and Personal info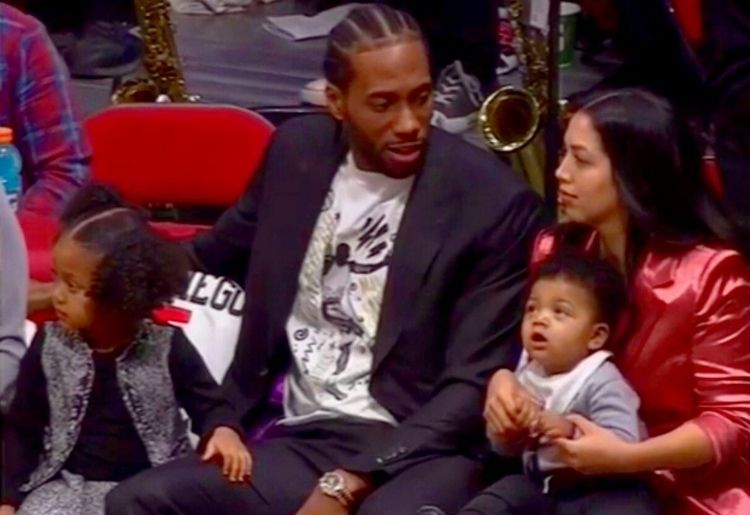 | | |
| --- | --- |
| Name | Kawhi Anthony Leonard |
| Date of Birth | 29th June 1991 |
| School | Martin Luther King, Canyon Springs |
| College | San Diego State |
| Citizenship | American |
| Height | 6 fit 7 |
| Weight | 102 |
| NBA First Draft | San Antonio Spurs |
| Position | Small Forward |
| Playing Career | 1994-2013 |
| Father | Mark Leonard |
| Mother | Kim Leonard |
| Children | Kaliyah Leonard |
| Religion | Marmon |
Affair and Marriage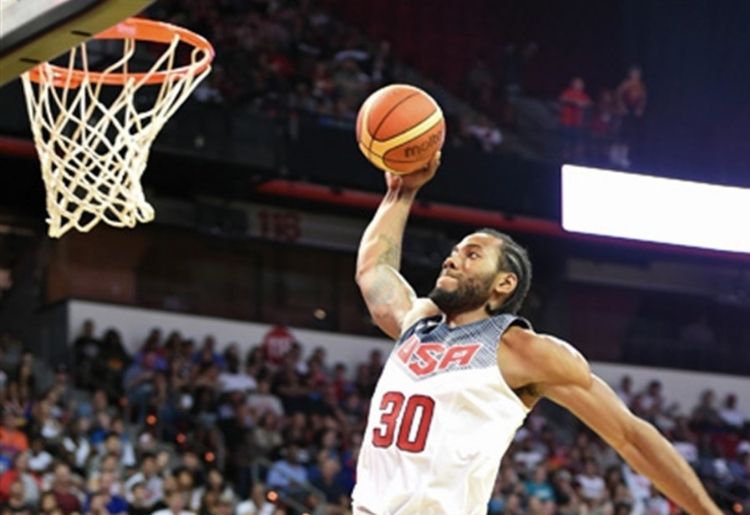 Kawhi Leonard is currently unmarried but is in a relationship with Kishele Shipley who is the mother of Kawhi's two children. She is a very private person and has kept her identity hidden from the media so far. Kawhi has been a notorious player on field but surprisingly has kept his personal life very private.
Achievements of Kawhi Leonard
He has won NBA title two time one in 2014 and second in 2019
Kawhi Leonard has been part of the NBA all time team 5 times.
He won the NBA rookie of the year award in 2012
2 Time NBA Defensive Player of the Year
NBA Steals leader in 2015
AP Athlete of the Year in 2019
Kawhi was in NBA 75th Anniversary Team
California Mr Basketball in 2009
2x NBA Finals MVP
NBA All star MVP in 2020
Unknown Facts about Kawhi Leonard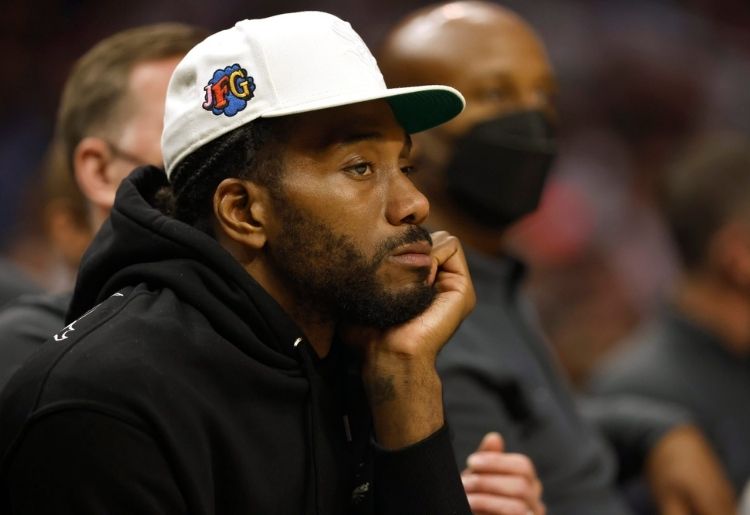 Kawhi Leonard's father's killers are still not caught.
He still drives his high school car.
He dropped out from Sophomore year of College
Kawhi Leonard runs many charities.
He used to play football before switching to Basketball
He did cameo in Drake's Music video "Way 2 Sexy"
In 2021, he announced he will release his album based on his Basketball journey
FAQs about Kawhi Leonard
Q. Does Kawhi Leonard drink?
Yes
Q. Is Kawhi Leonard injured?
Yes 
Q. Has Leonard ever won an NBA title?
Yes two times 2014, 2019
Q. Who is Kawhi Leonard's Father?
Mark Leonard 
Q. Which is Grant's favorite team?
Spurs
Q. Does Kawhi Leonard have a tattoo?
Yes
Q. What is the age of Kawhi Leonard?
30
Q. What is the height of Kawhi Leonard?
6'7