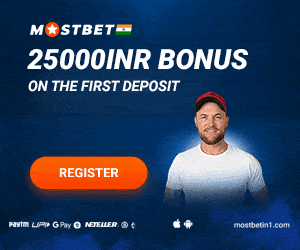 Max Holloway is a professional mixed martial artist. He currently competes in the featherweight division of the Ultimate Fighting Championship (UFC). Born on December 4, 1991, the American started training at the age of 15.

Holloway's first professional Mixed Martial art bout was against Duke Saragosa which he won in September 2010. In the UFC he has managed to win the Featherweight title once. The 29-year old is currently the No. 1 ranked fighter in the Featherweight division.
In this article, we will have a look at Max Holloway's Salary, Net Worth, Personal Information, Family, Career details, Controversies, FAQs, etc

Max Holloway's Net Worth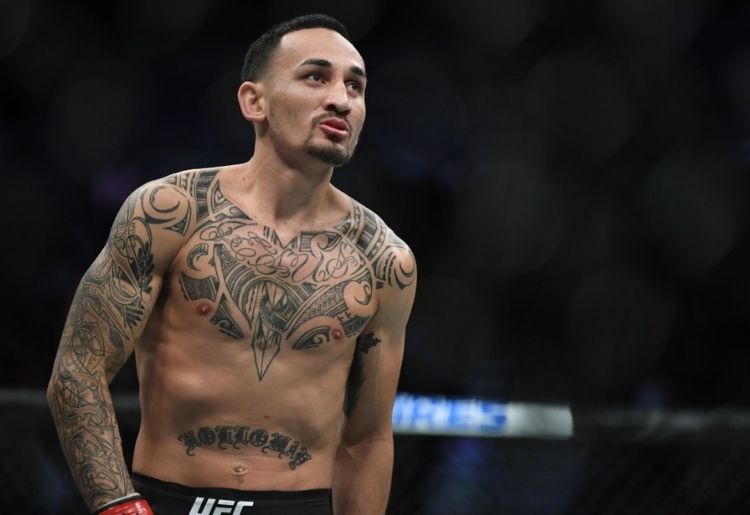 Net Worth: Max Holloway's net worth is reported to be between $4 million. He has earned his net worth through endorsements and fighting in the UFC, other companies.
| | |
| --- | --- |
| Net Worth | $5 million |
| Age | 29 years |
| Born | December 4, 1991 |
| Country of Origin | The United States of America |
| Source of Wealth | Professional Mixed Martial Artist |
Max Holloway's Salary: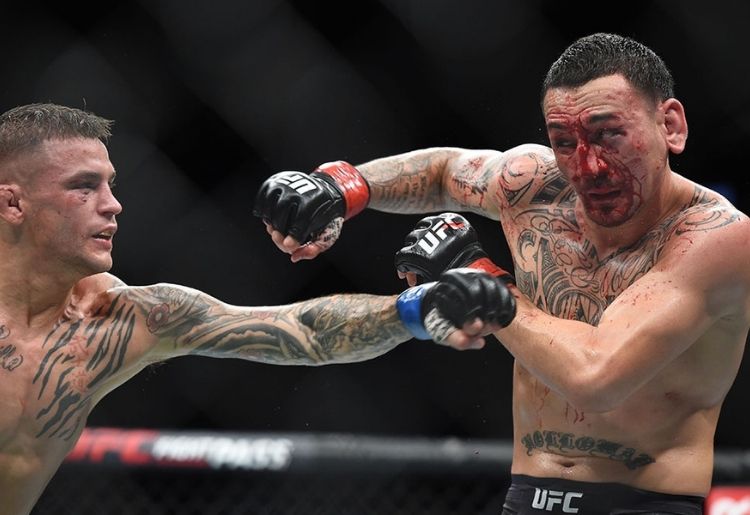 The UFC Star has reportedly earned around $4.8m in earnings from his matches in the UFC so far.
This estimate does not include his endorsements nor the PPV or locker room bonus.
Endorsements: The Martial Artist Endorses the following companies:
Reebok
Budweiser
Manscaped
Hyundai
Allmax
Also Check: Carl Frampton Net Worth 2021
Max Holloway's Car: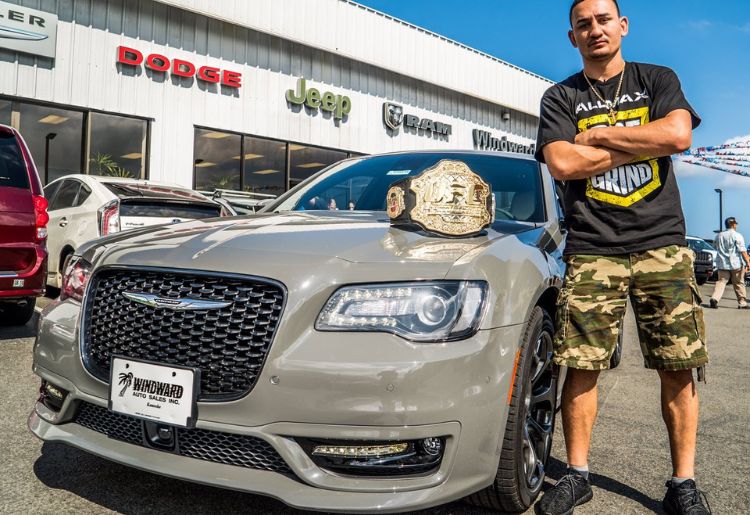 Max Holloway owns a beautiful white Dodge Charger Daytona. The car is reportedly priced at $80,000
Also Check: Wilfredo León Net Worth 2021
Max Holloway's Personal Information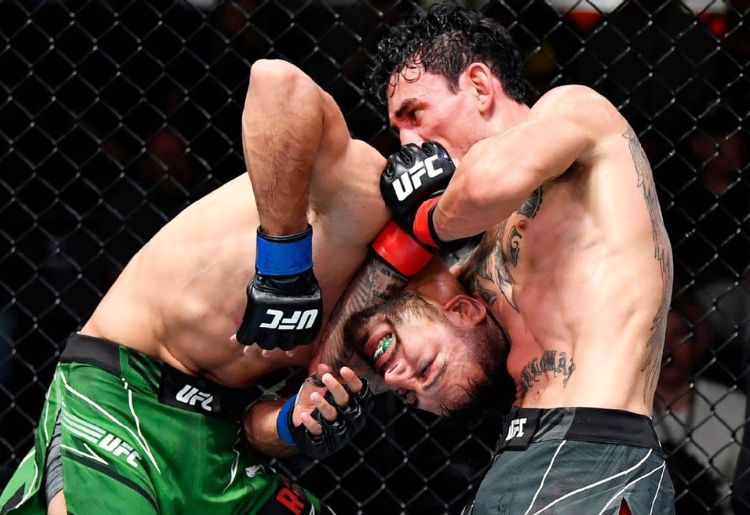 The following is UFC Star, Max Holloway's info:
| | |
| --- | --- |
| Name | Jerome Max Keli'i Holloway |
| Date of Birth | December 4, 1991 |
| Age | 29 years |
| Place of Birth | Waianae, Hawaii, United States |
| Parents Name | Mark Holloway & Missy Kapoi |
| Reach | 69 inches |
| Nickname | Blessed |
| School | Waianae High School |
| Professional debut in | 2010 |
| Citizenship | United States of America |
| Height | 5 ft 11 in (180 cm) |
| Weight | 66kg |
| Wife | Alessa Quizon (engaged), Kaimana Pa'aluhi (2012-2017) |
| Children | Rush Holloway |
| Competed in | Featherweight, Lightweight division |
| Hair Colour | Black |
| Eye Colour | Black |
| Religion | Christian |
| Known for | Profession Mixed Martial Artist |
Max Holloway's Career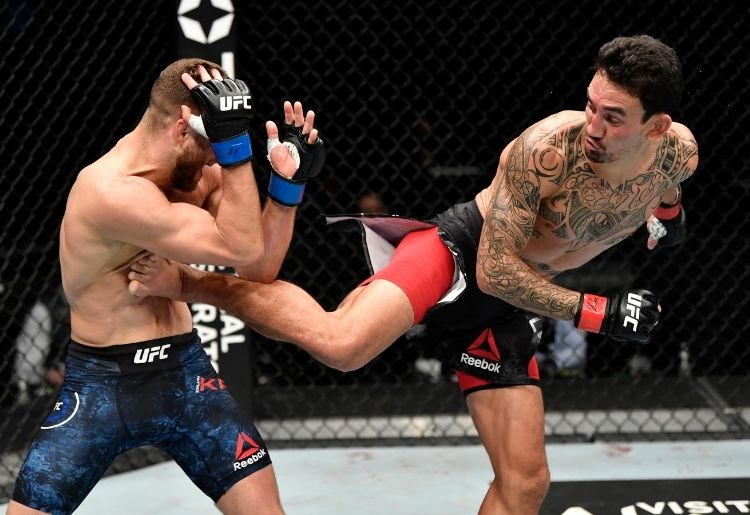 X1: Max Holloway made his Mixed Martial debut on 11th September 2010. He fought and won against Duke Saragosa in X1: Heroes in the lightweight category.
He would fight two more times at X1, also winning the company's X1 Lightweight Championship.
Ultimate Fighting Championship: Holloway joined the UFC in 2012. At that time,
He was the youngest fighter on the UFC roster. He made his UFC debut on February 4, 2012, against Dustin Poirier. He lost his debut fight via submission in the first round.
On 17th August 2013, Holloway would face Conor Mcgregor. He would lose to him by Judge's decision.
In 2014, Max Holloway won all four fights that he fought in. His fight against Will Choupe was voted as the Knockout of the night. And the win against Akira Corassani was voted as the Performance of the night.
He would continue his streak in 2015, winning all the four bouts in the year. On 10th December 2016, he became the "Interim" Featherweight Champion after Anthony Pettis missed weight and was ineligible to win the title. He would beat Pettis on the night.
On June 3, 2017, at UFC 212, He beat Jose Aldo to become the UFC Featherweight Champion. He would successfully defend the championship against Aldo, Ortega, and Edgar. He lost the belt to Alexander Volkanovski in December 2019.
He would have another effort for the UFC Featherweight Championship in 2020 but again lost to Alexander Volkanovski on a split decision.
In 2021, he faced Calvin Kattar and Yair Rodriguez, both in winning efforts.
Max Holloway's Career Records (as of Dec 21′)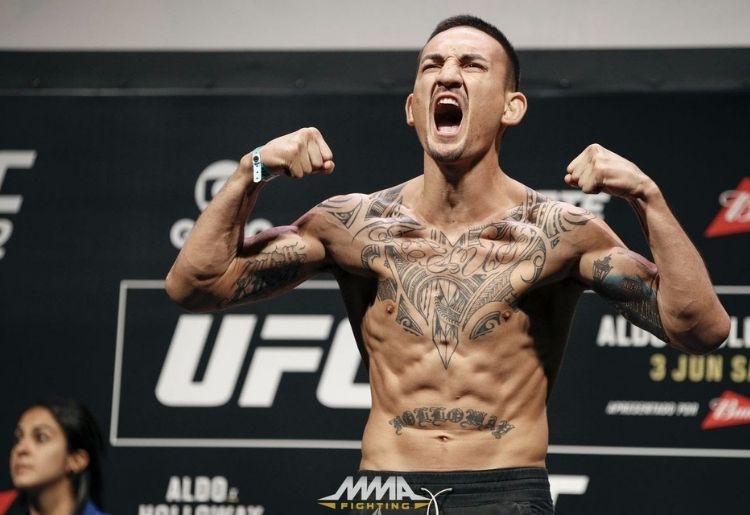 Mixed Martial Arts Record
Of which 10 are by knockout, 2 are by submission, and 11 are by Judges decision
Of which 1 is by submission, and 5 are by Judges decision
Max Holloway's Accomplishments (as of Dec 21′)
The UFC fighter has won the following accolades in his career:
X-1 World Events
X-1 Lightweight Championship (One time)
Ultimate Fighting Championship
Fight of the Night x5
Performance of the Night x4
Fastest knockout in UFC history (5 seconds)
UFC Honors 2019 Knockout of the Year
Tied-third longest winning streak in UFC history (13)
The longest winning streak in UFC Featherweight division history (14)
Most fights in UFC Featherweight division history (23)
Most wins in UFC featherweight division (18)
2021 UFC Forrest Griffin Community Award[
UFC Featherweight Championship (One time) (Three successful title defenses)
Interim UFC Featherweight Championship (One time)
World MMA Awards
2017 Charles 'Mask' Lewis Fighter of the Year
He has also won accolades from various Mixed Martial Arts supporters' websites.
Max Holloway's affairs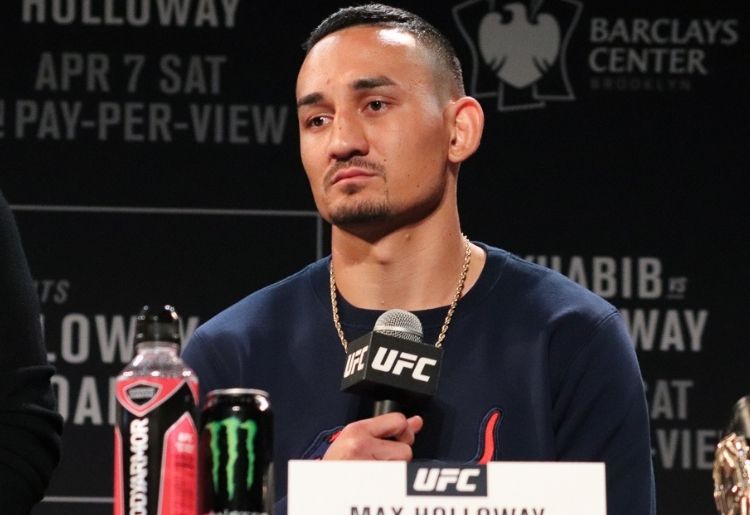 Kaimana Pa'aluhi: She is an American model and has been modeling since her teenage. She was born in Hawaii in 1994.
She is rumored to have met Max Holloway during his high school days. The couple started dating before eventually getting married in 2012. The wedding ceremony included their family and friends. Kaimana was seen supporting the Martial Artists before his fights in the UFC.
They started growing apart in 2014 and are rumored to have eventually divorced in 2017. Together they have a son named Rush Holloway. The couple has kept their son's interest in mind and looked after him.
Alessa Quizon: Alessa Holloway is a surfer based out of Hawaii. The 27-year-old was born on January 2, 1994. She has participated in the Women's Surfing champions tour.
She reportedly started dating Max Halloway in early 2020. The couple got engaged in November 2021.
Max Holloway's controversies
Max Halloway has been quite professional in his life. He has stayed out of trouble and does not have any major controversies surrounding him.
Max Holloway's Social Media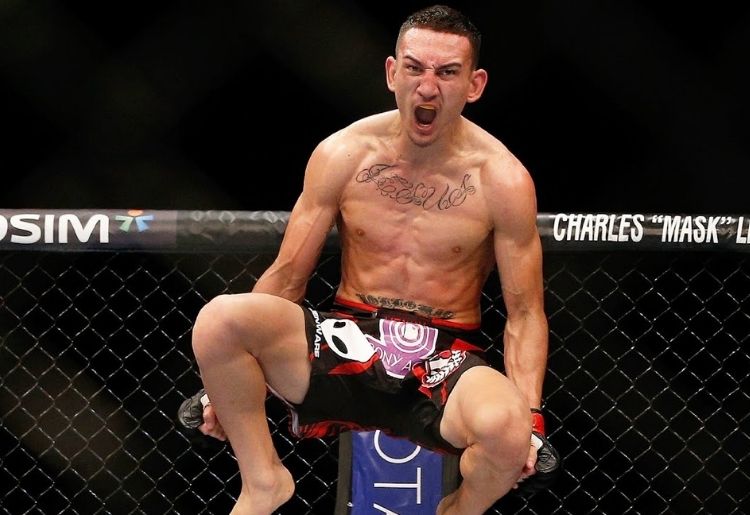 The MMA star is active on social media as well
His Instagram handle is: @blessedmma (2.8m+ followers)
His Twitter handle is: @blessedMMA (729k+ followers)
Max Holloway generally posts about his family and his UFC matches on social media.
FAQs about Max Holloway
Q.

What is the name of Max Holloway's kid?
Ans- His son is Rush Halloway
Q.

Will Max Holloway still compete in the UFC?
And- Yes, he beat Yair Rodriguez in November 2021.
Q.

Against whom did Max Holloway make his UFC debut?
Ans- He made his UFC debut against Dustin Poirier in February 2012. He lost the bout.
Q.

Where does Max Holloway currently live?
Ans- The fighter lives in Hawaii, USA.
Q.

What is his UFC record?
Ans- As of December 21′, his record is 19-6.
Q.

Is Max Holloway the best featherweight in the UFC?
Ans- Everyone has their own choices. But Holloway is definitely one of the best to have stepped foot in the octagon.
Q.

Were Max Holloway's parents

drug users?
Ans- Yes, they were drug users. His dad constantly abused his mother and left them when Max was 11 years old.