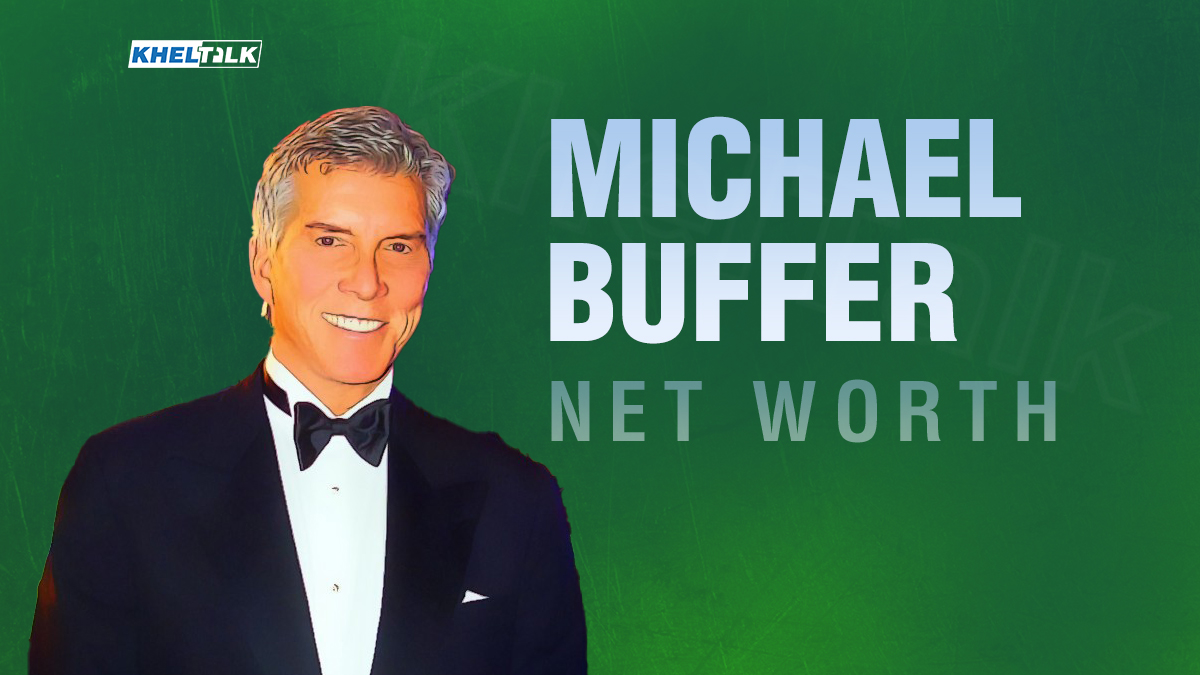 Michael Buffer is a globally recognized figure. He is an American boxing and another professional match commentator, as well as a prominent actor and a successful businessman. Buffer was born in Pennsylvania, USA, and was raised by his foster parents when his own parents separated during World War II, when he was just 11 months old. His foster father was a school bus driver and his mother was a housewife.
Buffer has come a long way, following his early struggles in life. During the Vietnam war, he was placed in the United States Army at the age of 20 and left the post when he turned 23. He worked as a car salesperson before beginning a modeling career at the age of 32 and became a ring announcer at the age of 38. Since then, he never looked back and achieved a huge success in his life. Stating that, let's have a look at his wealth, personal and professional life, and much more down below.
Michael Buffer Net Worth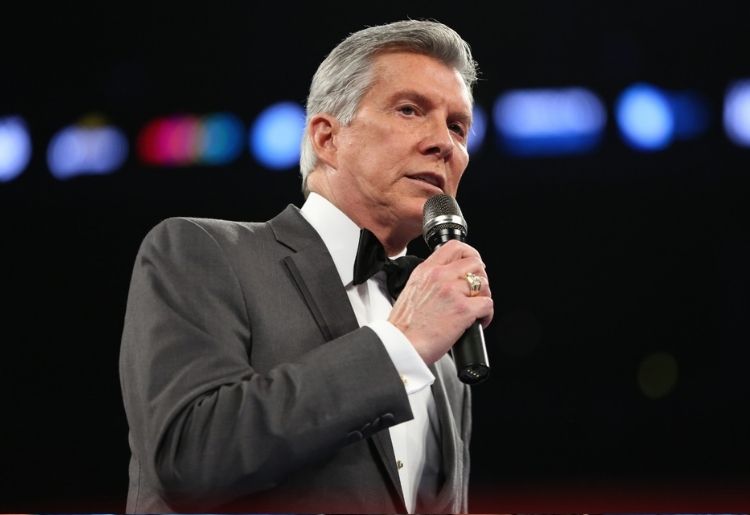 Buffer is now a well-known and respected person in the boxing and wrestling industry. After all, his struggles and hard work paid off. His net worth is a whopping $400 Million (3000+ crore INR ). Now that's real payback!! Most of their earnings came from being a commentator, his businesses and acting. Let's take a look below.
| | |
| --- | --- |
| Name | Michael Buffer |
| Net Worth | $400+ Million |
| Country Of Origin | Pennsylvania, USA |
| Birth Date | 2nd November 1944 |
| Sources of Income | Acting, Commentator and Businesses |
| Age | 76 Years |
| Last Updated | October 2021 |
Michael Buffer Announcer and Commentator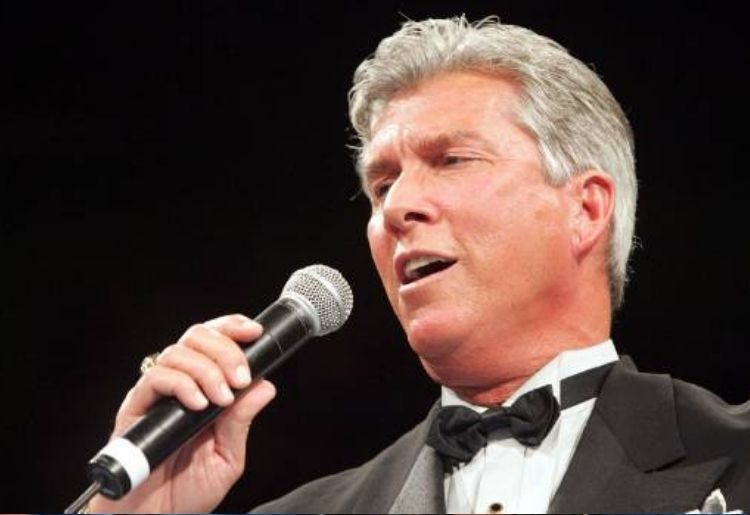 Buffer's most of the wealth came from announcing and commenting in boxing and wrestling matches. His skills pay him off very decently, according to resources, he makes around $100k per match, which is huge. It's higher than the average yearly income of American people.
Filmography
Not to mention that Buffer has appeared in lots of Hollywood movies as well. He's been part of many high-grossed and prominent movies like Rocky V, Grudge Match, Dumbo, and much more. He received an average of $1 million per film during his best years. He has generated over $20 Million from his filming career.
Michael Buffer Movies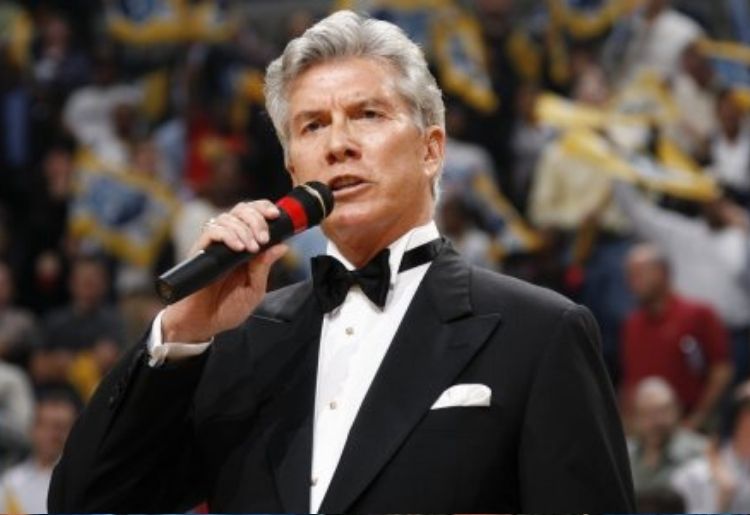 Homeboy 1998
Harlem Nights 1989
Rocky V 1990
Virtuosity 1995
Play it to bone 1995
Ready to Rumble 2000
Game Over 2000
Fade to black 2003
Against the ropes 2005
Creed and Creed 2 2015
Dumbo 2019
Michael Buffer Sponsorships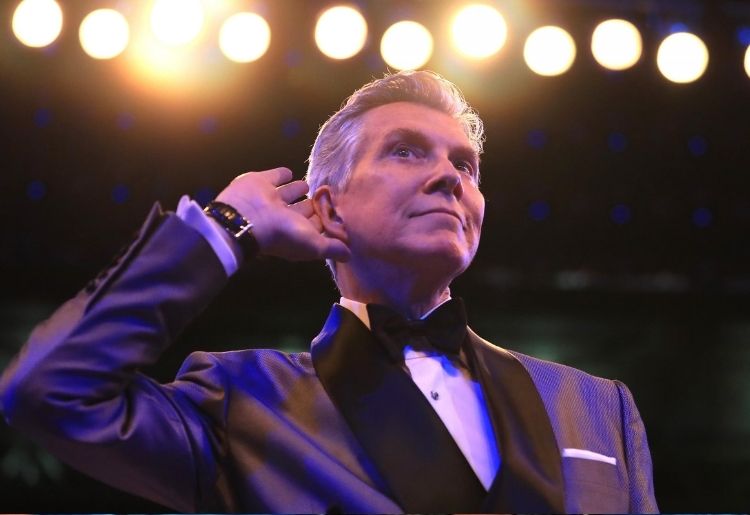 Due to his career as an Announcer and Hollywood actor, he received a huge fan following around the world and enjoyed huge fame. As a result, he was in great demand for brand sponsorships. His sponsorship list consists of huge brands like WWE, Cadbury, Reebok, Disney, and many Sports Events. He was getting around half a million dollars for brand deals which added a decent amount of money to his wealth.
Michael Buffer Business and Investments
Michael Buffer is also a great businessman and a great influencer. His gravelly voice, stunning good looks, and spontaneous personality command attention, and his tagline, "Let's Get Ready to Rumble," solidifies his reputation. He trademarked the catchphrase and earned over $200 Million in revenue selling rights to Video Games, Musics, Merchandise, and much more. Also, he has done huge amounts of investments in real estate.
According to Forbes, game manufacturer Midway paid Michael $100 million to permanently license his slogan.
Michael Buffer Social Media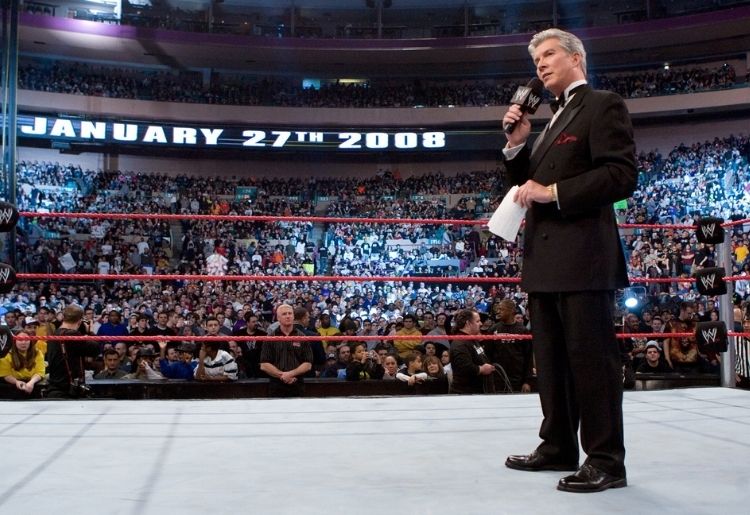 Being a renowned person, Buffer has a decent fan following on his social media accounts. He frequently shares pics and his life events for his fans on social media. He has over 140k followers on Instagram and over 95k on twitter.
Michael Buffer House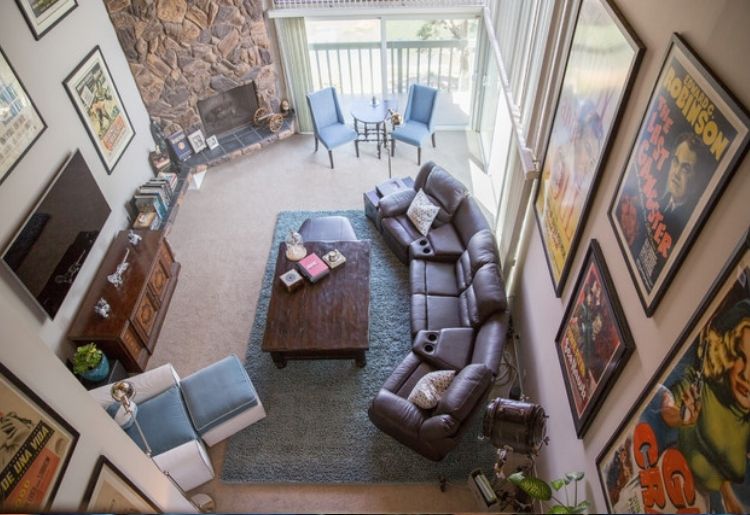 Buffer currently resides in Southern California, USA. He lives in an amazing penthouse mansion. He paid $7 million for the facility, which is 10,000 square feet on three acres and has all the amenities of a five-star hotel.
Buffer's Car Collection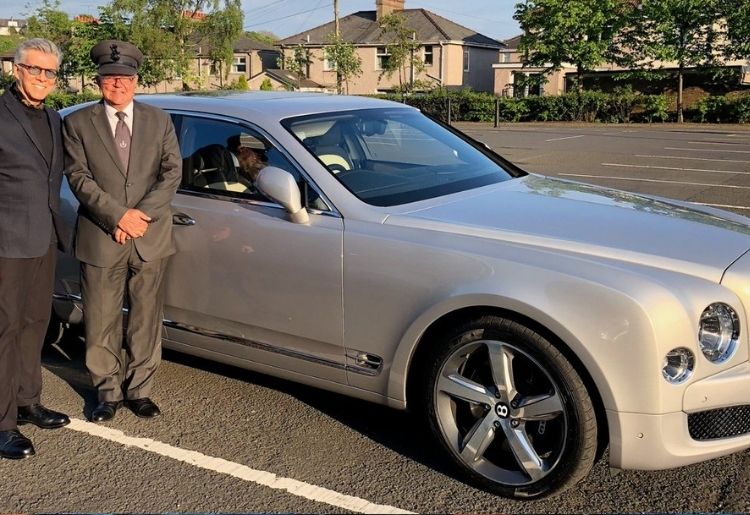 Buffer's car collection remains a mystery. He was, however, frequently seen in a Lamborghini Aventador and even a Rolls-Royce. It was rumoured that he owned a private yacht and helicopter, but this was never proven.
Michael Buffer Career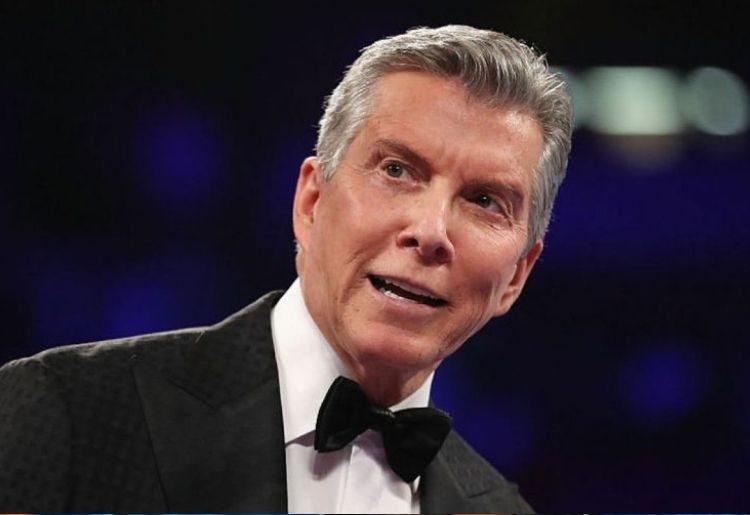 Buffer made his debut as a ring announcer in 1982. By 1983, he was calling all of Bob Arum's Top Rank boxing contests on ESPN, giving him a national profile at an era when ring commentators were mostly recruited domestically. In the late 80s, je also worked in casinos that were owned by Donald Trump. Trump stated about Buffer that "He's amazing, he's the pick, he has a unique skill and we have to have him, I informed my people". Many boxing legends liked Buffer's work as well and praised him.
Buffer has called numerous other sporting events over his career, including the MLB World Series, Stanley Cup Finals, NBA Finals, Volunteer 500 at Bristol Motor Speedway, and NFL playoff games. In 1999, he was a guest commentator at the Indianapolis 500, and in 2017, he was a guest announcer for the United States Grand Prix.
Michael Buffer Affairs and Marriage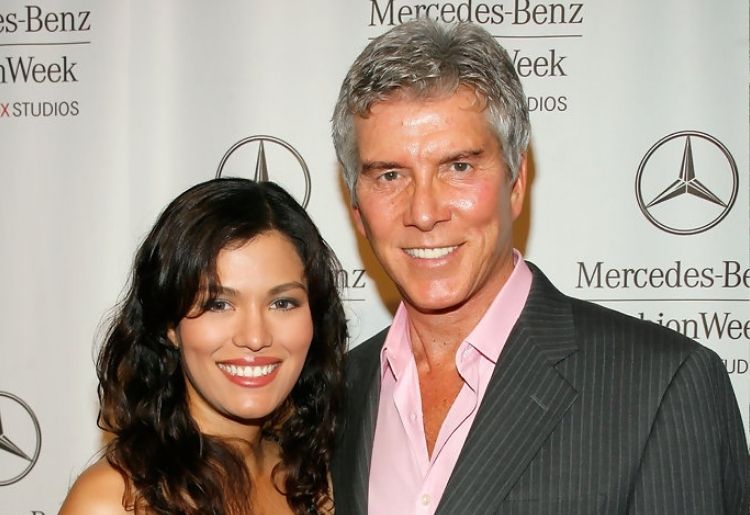 Michael never made any headlines about his affairs or girlfriends. However, he has been married not twice but 3 times. He was first wed at age 21, but the marriage did not last long and ended after seven years, he had 2 sons with his first wife.
He married his 2nd wife after 25 years, in 1999 but later got separated in 2003. Later, he proposed to his current wife on "The Tonight Show with Jay Leno" and got married.
Family and Personal Info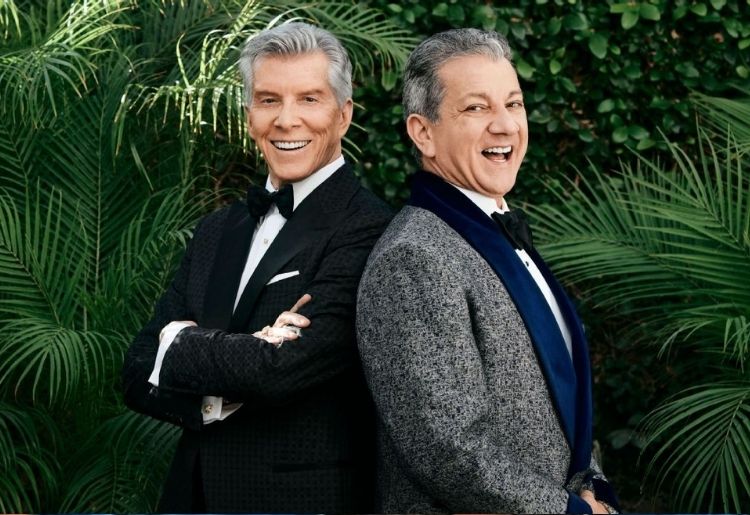 Buffer was born on November 2, 1944. He was raised by his foster parents in Pennsylvania, but later in 1989, Bruce was introduced to his half-brother, Michael Buffer, when their birth father contacted Michael after seeing him on television.
| | |
| --- | --- |
| Name | Michael Joseph Buffer |
| Born On | November 2, 1944 |
| Birth Place | Pennsylvania, USA |
| Father | Joseph Buffer |
| Mother | Not known yet |
| Wife | Christine Buffer |
| Children | Matthew and Michael Buffer |
| Citizenship | American |
| Occupation | Announcer, Commentator and Businessman |
| Height | 183 cm |
| Weight | 82 kg |
| Hair Color | Dark Brown |
| Eye Color | Brown |
| Years Active | 1982- present |
| Sibling | Bruce Buffer (Brother) |
| Net Worth | $400 Million |
| Ethnicity | American |
| Horoscope | Scorpio |
Michael Buffer Controversy
To this date, Michael has never been into any controversy. But, he was once criticized for his tweet about Anthony Josuha vs Tyson Fury. He tweeted about their previous fights and their positions in a slang way, this act offended some of his fans and started criticizing him.
Unknown Facts about Michael Buffer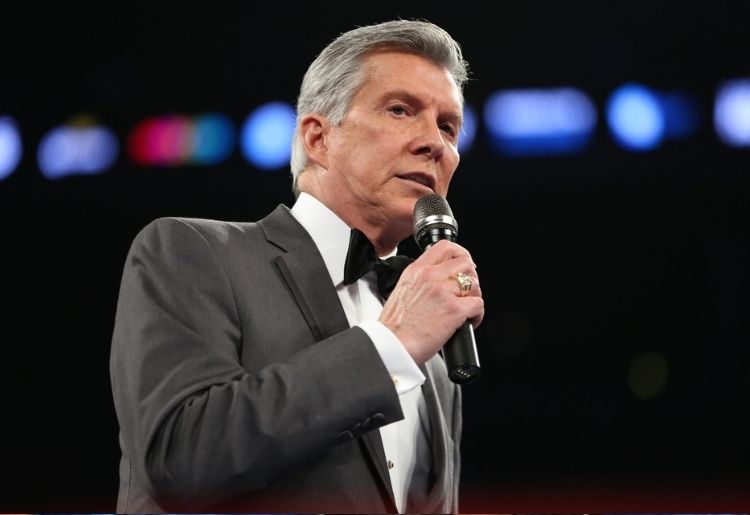 Buffer was diagnosed by Throat Cancer
Buffer is divorced twice, but has two sons from his first wife.
He has a son named Michael
Buffer Met His Biological Father After the Old Man Saw Michael on Television
Buffer Tried many Other Phrases Before Settling on his Famous "Let's Get Ready To Rumble".
Buffer has a Net Worth Over $400 Million.
FAQs about Michael Buffer
Q. How much does Buffer make?
Depending on the match, Buffer earns between $25,000 and $100,000 every match.
Q. Where does Buffer live?
He is a resident of Southern California, USA
Q. Is Buffer dead or alive?
He is alive and in good health
Q. What is the age of Buffer?
He is 76 years old.
Q. What is Michael Buffer's net worth?
His net worth is approx $400 Million. 
Q. Did he really have throat cancer?
Yes, he was diagnosed with throat cancer. 
Read More:-