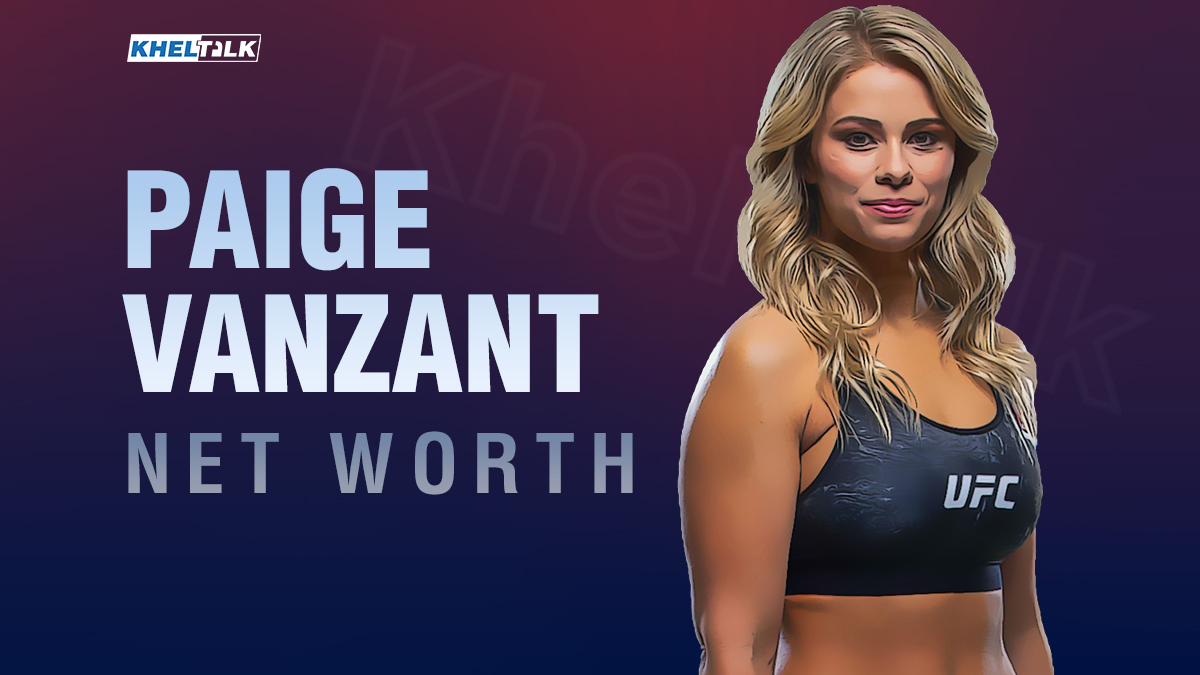 | | |
| --- | --- |
| Full Name | Paige Michelle VanZant |
| Date of Birth | 26 March 1994 |
| Net Worth | $1.5 Million |
| Profession | Mixed Martial Artist, Model, and Author  |
| Country of Origin | America |
| Last Updated | February 2023 |
If we talk about the hottest female athletes in the world, how can we forget Paige Vanzant. Paige Michelle VanZant is a mixed martial artist, fighter, author, and model from the United States. VanZant was recruited to the Ultimate Fighting Championship's flyweight division. VanZant agreed to fight solely in the Bare Knuckle Fighting Championship in August 2020. She has also appeared on the television shows Dancing with the Stars and Chopped, in addition to mixed martial arts.
Paige has always loved outdoor activities and sports. She was very fond of shooting, hunting, dirt biking, and climbing. Her father nicknamed her "10 Gauge". Paige made her MMA debut at the UWF's Championship of Warrior's conclusion in June 2012, when she was 18 years old. VanZant won the game in a tiebreaker. In this post, we'll discuss Paige Vanzant's net worth and we'll talk about her lifestyle.
Paige Vanzant Net Worth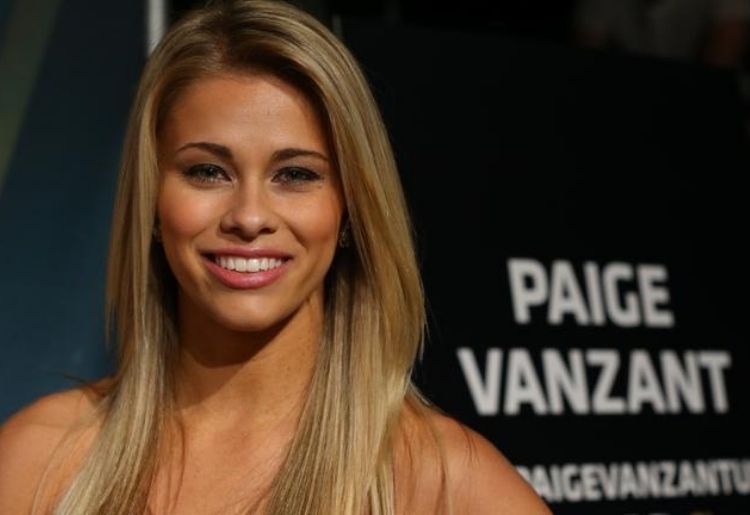 As of January 2023, Paige's net worth is estimated at $1.5 Million (10 Crore INR). Apart from Fighting, she made a good amount of money from Modeling, Brand Deals, and her books. We'll discuss that later.
Now let's discuss her earnings in detail
Fighting and UFC Payouts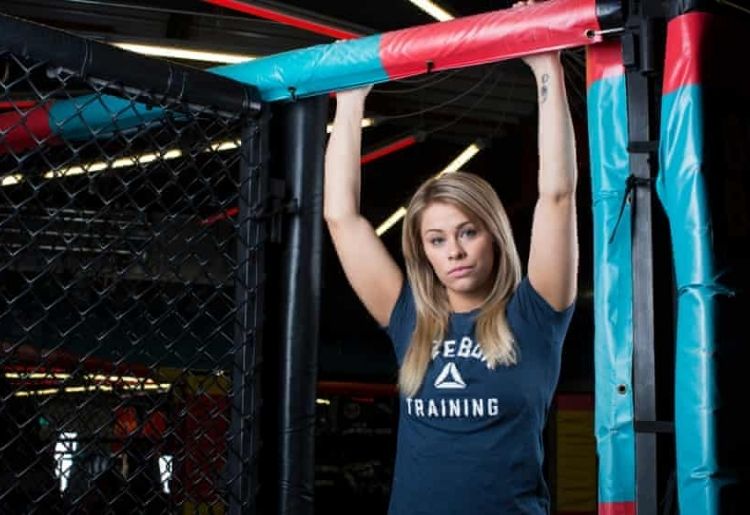 Being an MMA and UFC fighter, she gets huge Payouts from her matches. VanZant earned $81,000 for her first UFC bout, a TKO victory over Kailin Curran at UFC Battle Night: Edgar vs Swanson, and $132,500 for her fight with Bec Rawlings at UFC on Fox: Maia vs. Condit. She makes anywhere from $50k-200k per fight.
Modeling and Other Business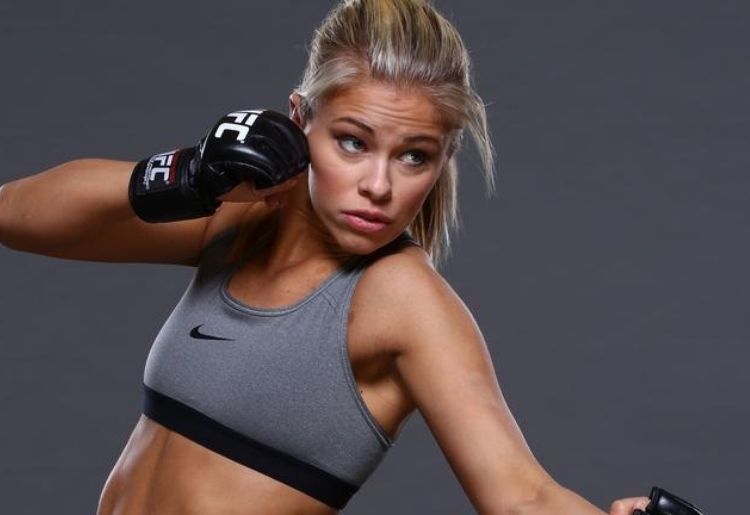 Apart from Fighter, Paige is also a renowned model. She was a model for the biggest companies like Nike and even Columbia Sports. She charges a huge amount of money from companies for modeling. She also has a website for her personal blog and her recent venture into an OnlyFans-type FanTime website of her own paigefanzant.com. She has a subscription-based website and charges about $10/Month for access. She once revealed that she makes around $40k-60k per month from her website.
Brand Deals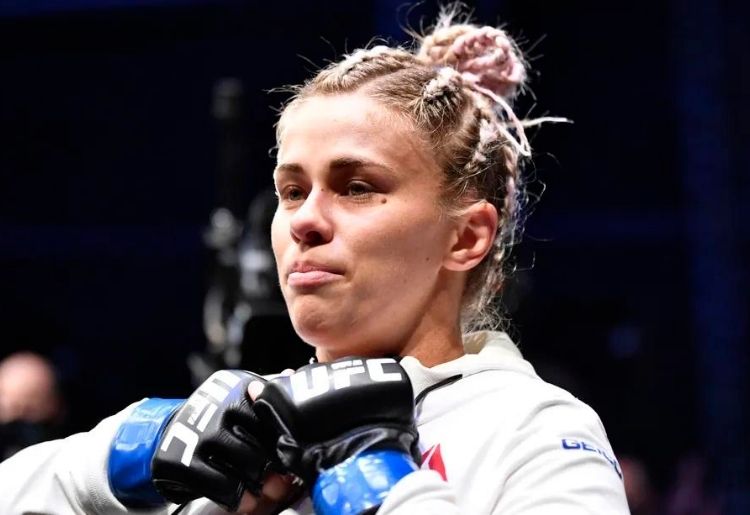 She has endorsement deals with multiple brands, including Reebok, Monster Energy Drinks, Metro PCS, Harley-Davidson, Nike, Adidas, and much more. She makes huge amounts from promoting businesses.
Social Media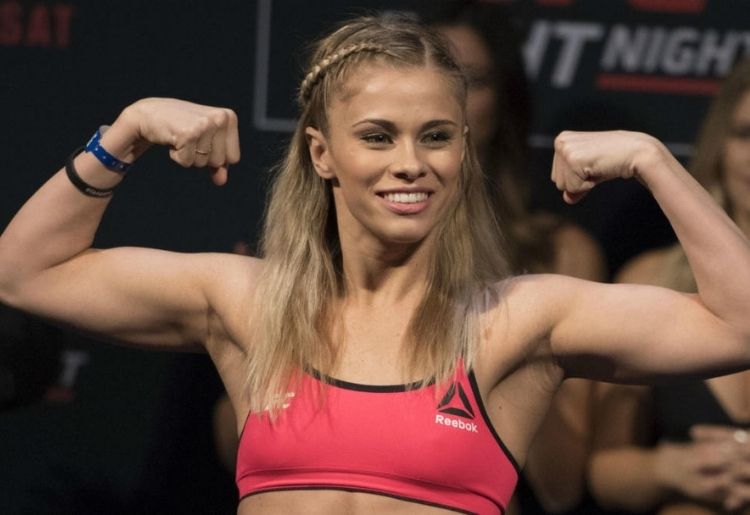 Paige has a big fan base all across the world. Her Instagram and other social media posts have gone viral. She updates her fans on her photos and lifestyle on a regular basis. She has millions of followers, therefore she can charge a lot of money for social media promotion. "I make more money from Instagram and my website than fighting," she once said.
Paige Vanzant Car Collection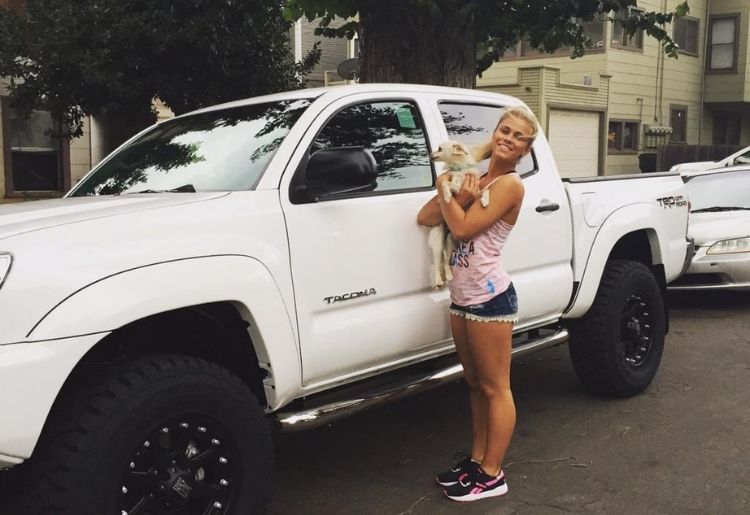 Paige's car collection is still unknown. However, she shares pics of her family having multiple cars like  Audi, BMW, and many more. And talking about her cars, Paige Vanzant owns a Mercedes Benz, a Mazda, and a Tacoma truck.
Paige Vanzant House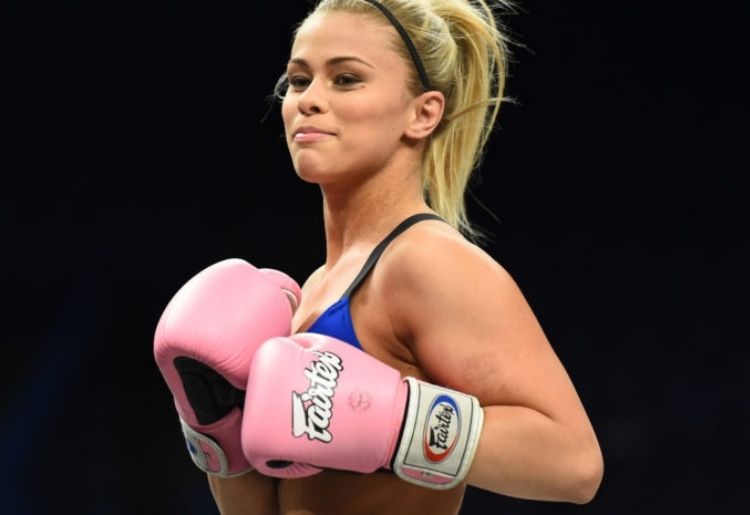 Paige Vanzant lives with her family in Portland USA, she has several condos across the country. The net value of the house is unknown at this time.
Paige Vanzant Affairs and Marriage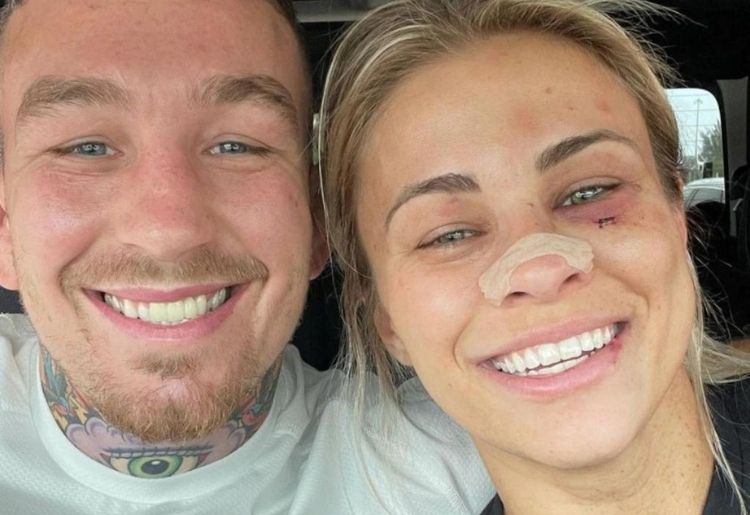 VanZant married Austin Vanderford, a professional mixed martial artist, and two-time NAIA All-American and national champion wrestler, in September 2018. Vanderford proposed to VanZant in January 2018 after the couple had been dating for a year.
Paige Vanzant Career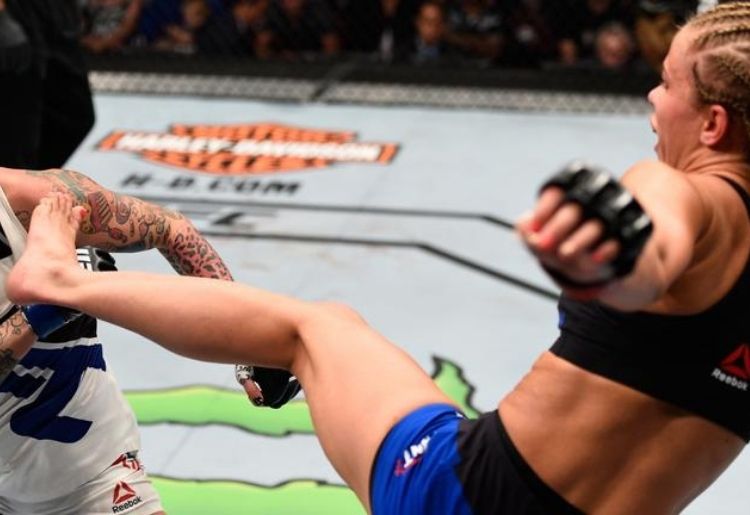 VanZant made her professional MMA debut on June 30, 2012, in Corpus Christi, Texas, against Jordan Nicole Gaza in the UWF's Tournament of Warriors conclusion, which she won by split decision. She defeated Amber Stautzenberger in a unanimous decision at Premier Fight Series 2 on September 22, 2012.
MMA Stats
| | | |
| --- | --- | --- |
| 13 Matches | 8 Win | 5 Losses |
| By Knockout | 2 | 0 |
| By Submission | 3 | 3 |
| By Decision | 3 | 2 |
MMA Stats of Paige Vanzant
UFC
VanZant was one of 11 women recruited by the Ultimate Fighting Championship (UFC) for its newly founded Strawweight division in December 2013.
VanZant was set to fight Kailin Curran on October 4, 2014, in Halifax as part of UFC Fight Night: MacDonald vs. Saffiedine, however, she sustained a back injury and the fight was rescheduled for UFC Fight Night: Edgar vs. Swanson. VanZant made her UFC debut by defeating Curran by TKO in the third round, earning Fight of the Night accolades in the process. She ended her run in the strawweight division ranked No. 12.
Flyweight Division
VanZant made her flyweight debut against Jessica Rose-Clark on January 14, 2018, at UFC Fight Night: Stephens vs. Choi. She lost the bout by unanimous decision after fracturing her arm in the second round while attempting a spinning back fist.
Bare Knuckle Fighting Championship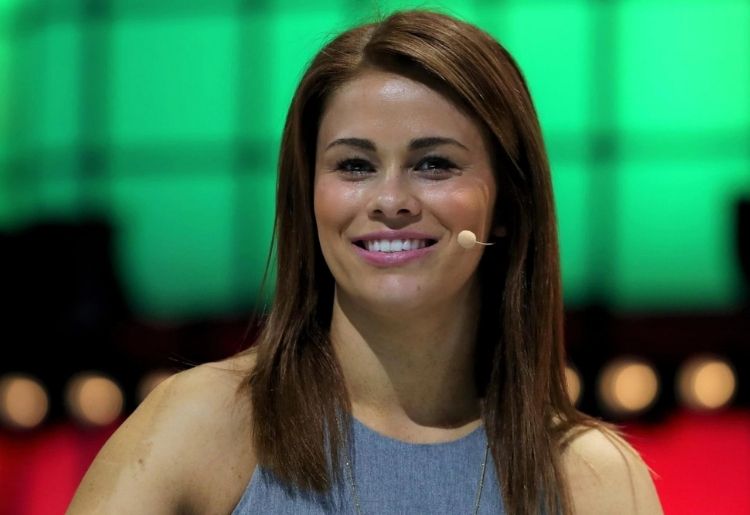 VanZant inked a four-bout contract with the Bare Knuckle Fighting Championship in August 2020, reportedly worth over $1 million. VanZant debuted for the promotion on February 5, 2021, in the main event of BKFC: Knucklemania in Tampa, Florida, against Britain Hart. She was defeated by a unanimous decision.
She was defeated by a unanimous decision. Following the defeat, VanZant expressed her desire to return to MMA combat, expressing her willingness to join Bellator MMA.
Personal Life: Paige Vanzant
VanZant grew up in the Oregon towns of Dundee and Dayton, both of which are close to Portland. Her parents had a dance studio, and she spent almost 13 years dancing ballet, jazz, and hip-hop. She starred in a Bissell mop commercial when she was a teenager.
The 26-year-old described how she was 14 years old when she went to a party and was raped by many classmates in her autobiography, Rise: Surviving the Fight of My Life. This was the primary motivation for her to include this incident as one of the reasons she enjoys being a martial artist and being able to defend herself.
| | |
| --- | --- |
| Name | Paige Michelle VanZant |
| Date Of Birth | March 26, 1994 |
| Place of Birth | Dundee, Oregon, U.S |
| Father | Steve VanZant |
| Mother | Rachel VanZant |
| Profession | MMA Fighter |
| Ethnicity | American |
| Net Worth | 1.5 Million Dollars |
| Spouse | Austin Vanderford |
| Hair Color | Blonde |
| Eye Color | Gray |
| Home Town | Dundee |
| Religion | Christianity |
| Nationality | American |
| Division | Strawweight (2012–2017)Flyweight (2017–present) |
| Trainer | Pedro Diaz |
Personal Information of Paige Vanzant
Paige Vanzant Controversies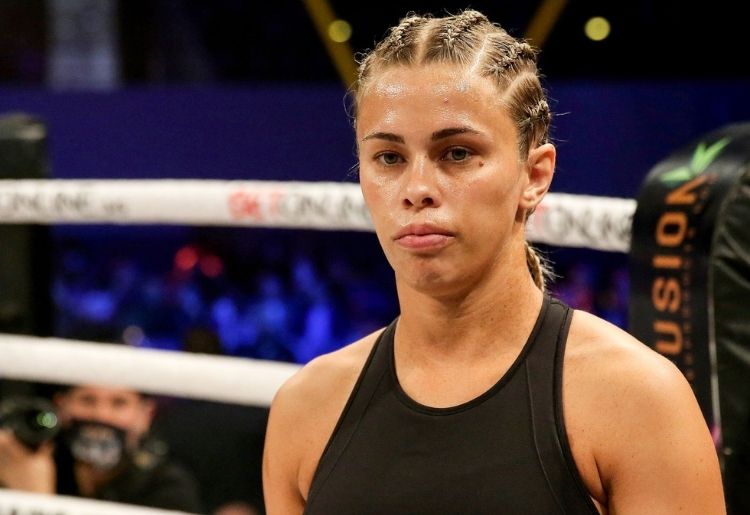 Paige has never been involved in a dispute as of today (1/1/2023). She did, however, make waves when she shared a nude selfie of herself with her husband on Instagram. She has gained notoriety as a result of her OnlyFans-style website, where she posts naked images of herself.
Also Check: Fernando Alonso Net Worth
Unknown Facts about Paige Vanzant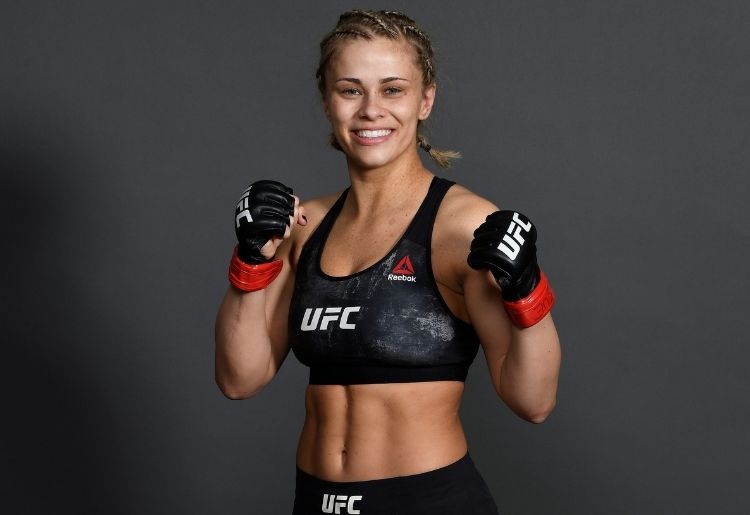 In her first year in high school, Paige Sletten was sexually harassed.
Paige took part in two reality TV shows.
She has an average record at the UFC.
She was 3-1 before being signed to the UFC, with her one and only loss at that time actually coming against another current UFC star: Tecia Torres.
During her fight with Jessica Rose-Clark, Paige broke her arm when attempting a spinning back fist.
Back when she was just 20 years of age, Paige VanZant made her presence known to the world stage by debuting for the Ultimate Fighting Championship.
She has won Fight of the Night UFC and Performance of the Night.
FAQs about Paige Vanzant 
Q. What is former UFC star Paige VanZant's net worth in 2023?
As of 2023, Paige VanZant has a net worth of $1.5 million.
Q. Where Paige VanZant was born?
Paige VanZant was born in the town of Dundee in the
Q. What year did Paige VanZant make her debut?
Paige VanZant was born on March 26, 1994, in Los Angeles, California.
Q: Who are Paige VanZant's parents?
Steve and Rachel VanZant are Paige VanZant's parents.
Q. When did Paige VanZant first compete in mixed martial arts?
On June 30th, 2012, Paige VanZant made her MMA debut.
Q. Can you tell me about Paige VanZant's MMA record?
Paige VanZant has an 8-5 record in mixed martial arts.