| | |
| --- | --- |
| Net Worth | $140 million |
| Age | 53 years |
| Born | May 12, 1968 |
| Country of Origin | United States of America |
| Source of Wealth | Professional Skateboarder, Owner of Birdhouse, Sponsorships |
Tony Hawk is a former professional skateboarder. He is currently the owner of the skateboard company 'Birdhouse'. He was born on May 12, 1968, in San Diego, California, USA.
Hawk is one of the most famous names in the skateboarding world. Having retired in 2003, he is still a part of the game one way or another. Hawk has been involved in various philanthropic activities surrounding Skateboarding in general. He is also the founder of the Tony Hawk Foundation. The foundation helps to build skateparks in underprivileged areas around the world.
The "Birdman" as he is called has a video game named after him, he has also been a part of/mentioned in many movies and television shows.
In this article, we will have a look at Tony Hawk's Endorsements, Net Worth, Personal Information, Family, Career details, Controversies, FAQs, etc
Tony Hawk's Net worth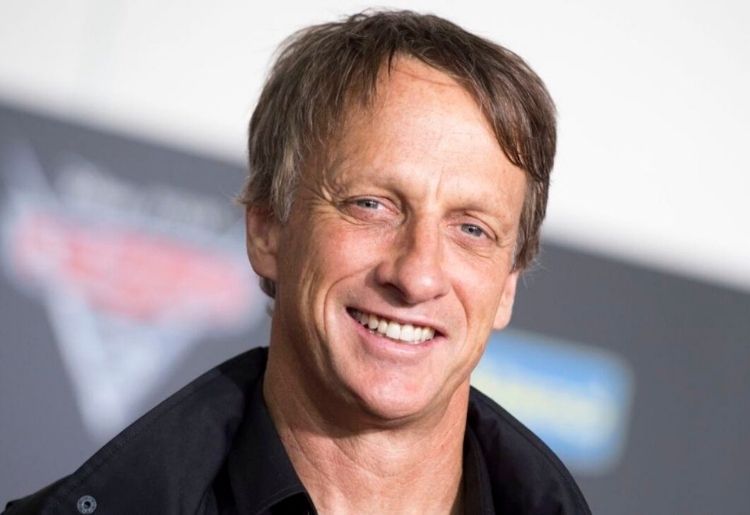 In 2021, Tony Hawk's net worth is estimated to be around $140 million (USD). He has earned his net worth through his company, endorsements, and competing in skating competitions during his career.
Tony Hawk's Endorsements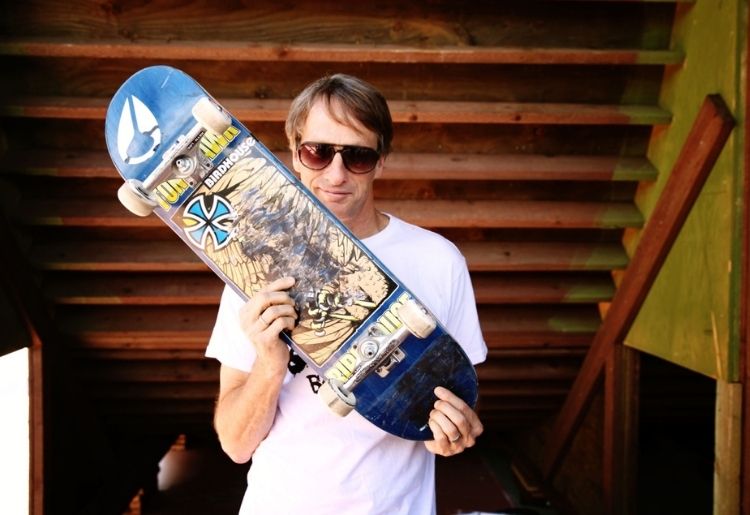 Here are a few companies that he currently endorses:
Birdhouse (His own company)
Vans
Independent
Bones
Nixon
Proto (Skateboarding Shoes)
Liquid Death: Mountain water
Tony Hawk's Cars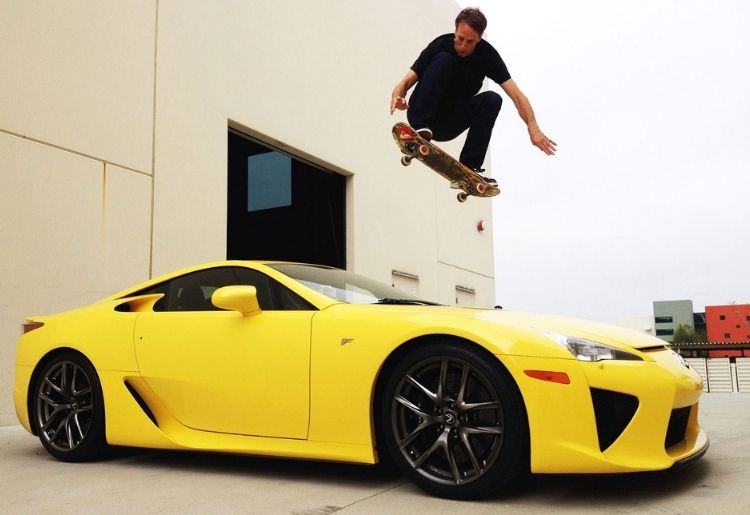 The Skateboarder reportedly learned to drive in a 1977 Honda Civic. Tony Hawk's car collection includes:
Grand Cherokee Jeep SRT8
Chevy Corvette Sting Ray-1964
Yukon XL Denali
Tesla Model S
Ford Mustang
Lexus LFA
Tony Hawk's House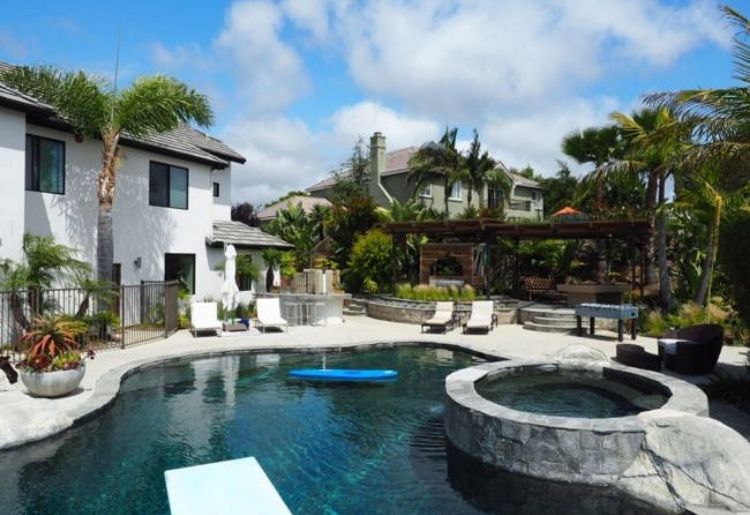 Tony Hawk owns a mansion in San Diego, California. The mansion reportedly has a massive skatepark inside it.
Tony Hawk's Personal Info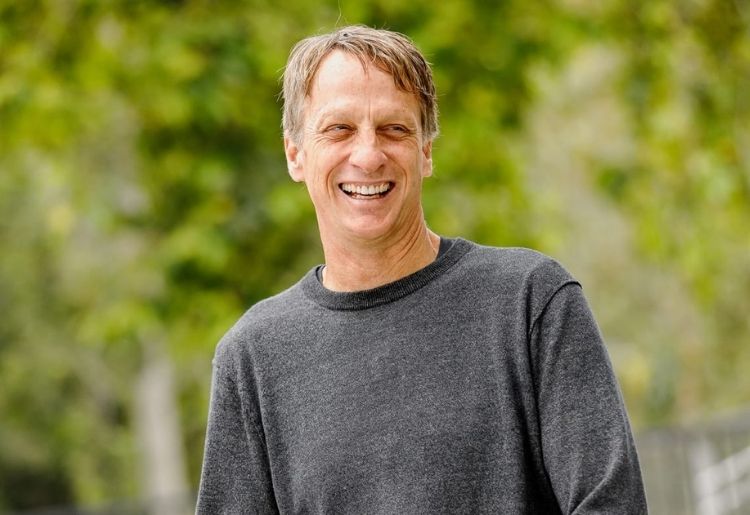 The following is Professional skateboarder, Tony Hawk's info:
| | |
| --- | --- |
| Full Name | Anthony Frank Hawk |
| Date of Birth | May 12, 1968 |
| Age | 53 years |
| Place of Birth | San Diego, Calafornia, USA |
| Parents Name | Nancy and Frank Hawk |
| Participated in | Vert (Vertical) Skateboarding, Street Skateboarding |
| Nickname | The Birdman |
| School | Torrey Pines High School |
| Turned Pro in | 1982 |
| Citizenship | United States of America |
| Height | 1.91m (6'3″) |
| Weight | 78 kg |
| Wife | Catherine Goodman (current), Lhotse Merriam (former), Erin Lee (former), Cindy Dunbar (former) |
| Children | Riley Hawk, Spencer Hawk(Gupi), Kandence Hawk, Keegan Hawk |
| Siblings | Steve Hawk (brother), Lenore and Patricia Hawk (Sisters) |
| Hair Colour | Brown |
| Eye Colour | Blue |
| Religion | Not known |
| Known as | Professional Skateboarder |
Tony Hawk's Skateboarding Career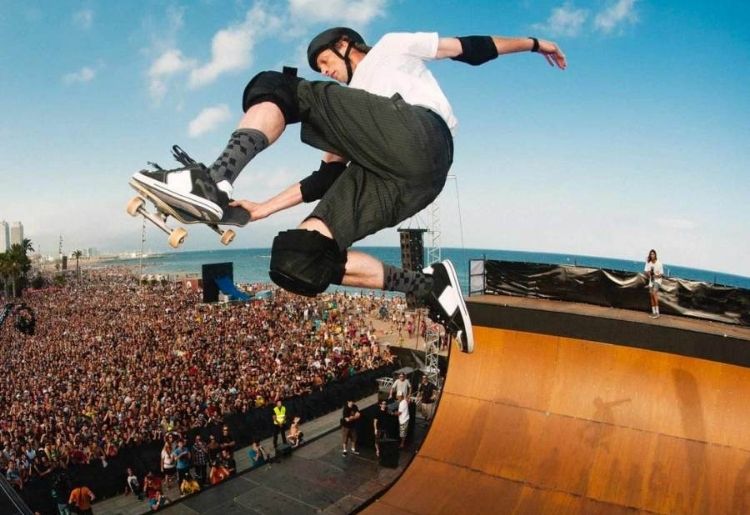 Hawk started early and was already doing well during his school years. His parents too supported his skateboarding because it served as an outlet for his excessive energy.
Hawk's skills developed, and he became a professional skateboarder at age 14. He started competing in big tournaments in 1983.
The first championship he won was the Spring Nationals Contest in 1983. He followed it up by winning the Summer World Series in the same year.
In 1994, he started hitting his peak by winning the Sundek Pro Skateboard Challenge, Booney Ramp Contest, NSA Summer Series, and the NSA Summer Series.
He followed this up by winning 5 tournaments in 1985 and 1986. By this time he had already started getting recognition all around the world. To add to this he started creating his own tricks which added to his already established caliber.
Tony Hawks' best years were between 1988-1992. His 50th Solo championship victory came in the 1997 X games. One of the best moments in Hawks career came in 1999 when he became the first person to do the trick "900". He was very proud of himself and soon after announced his retirement.
But he still competed in the X Games. Tony Hawks finally retired in 2003 and after winning in the X Games. In 2009, Tony Hawk was inducted into the Skateboarding Hall of Fame at its inaugural ceremony.
Also Check: Gigi Dolin Net Worth
Tony Hawk's Accomplishments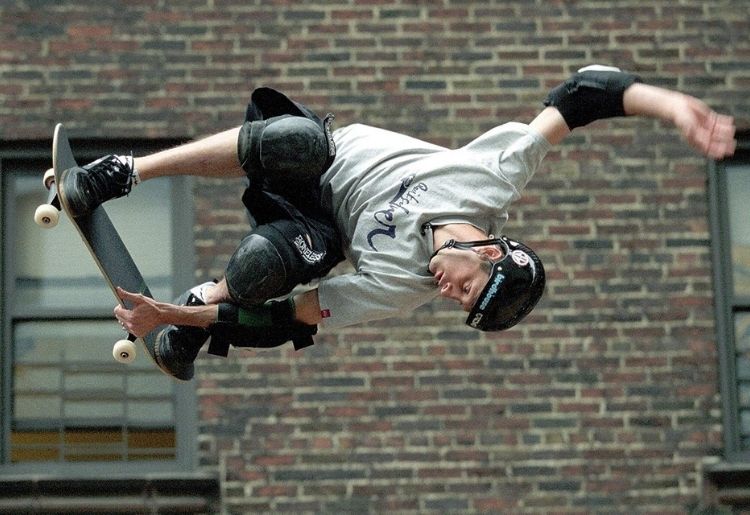 The following are Tony Hawk's accomplishments in the Summer X Games representing the U.S.A.:
Gold Medal
1995 Rhode Island (Vert)
1997 San Diego (Vert)
1997 San Diego (Vert Doubles)
1998 San Diego (Vert Doubles)
1999 San Francisco (Vert Doubles)
1999 San Francisco (Vert Best Trick)
2000 San Francisco (Vert Doubles)
2001 Philadelphia (Vert Doubles)
2002 Philadelphia (Vert Doubles)
2003 Los Angeles (Vert Best Trick)
Silver Medal
1995 Rhode Island (Park)
1996 Rhode Island (Vert)
2001 Philadelphia (Vert Best Trick)
Bronze Medal
1998 San Diego (Vert)
1999 San Francisco (Vert)
2002 Philadelphia (Vert Best Trick)
Tony Hawk's Wives & Children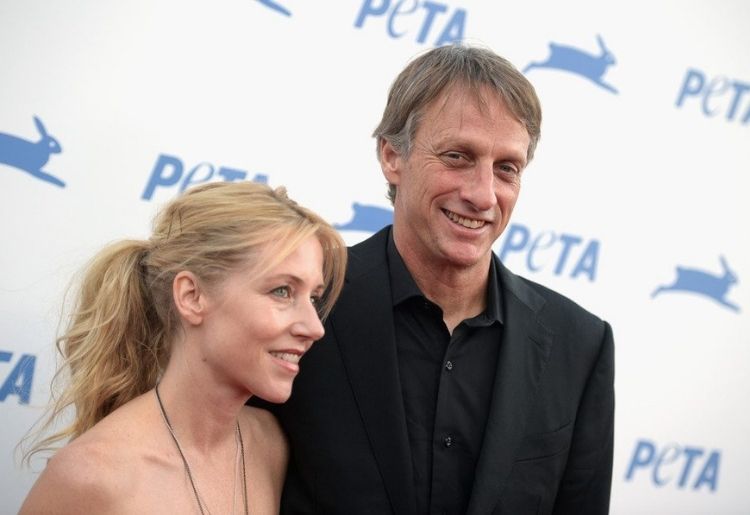 Cindy Dunbar: The couple is rumored to have met and begun dating in High School. Hawk married Dunbar in April 1990 and the couple had a kid together named Riley Hawk in 1992. Their marriage couldn't stand the test of time and the two parted ways in 1993.
Riley Hawk has followed his father's footsteps and is a Professional Skateboarder and a Model himself.
Erin Lee: The skateboarder then began dating Erin Lee and ended up marrying her in September 1996. The couple has two sons named Spencer and Keegen born in 1999 and 2001 respectively. The couple divorced in 2004.
Spencer Hawk is a musician and is better known by the name 'Gupi'. It is not known what Keegan does.
Lhotse Merriam: Tony Hawk married Merriam in 2006. She was a journalist who has worked in sporting events like X-games, Winter Sports 2002, etc. They both had a girl named Kadence Clover Hawk in 2008.
Their marriage ended after Lhotse discovered that Tony was having an affair with Cathy Goodman. They walked separate ways in 2011.
Cathy Goodman: After the affair was brought to light, Tony Hawk officially started dating Goodman and married her in 2015. They have remained together since. Cathy Goodman is a theater and film producer by profession. They don't have any kids together.
Tony Hawk's Controversies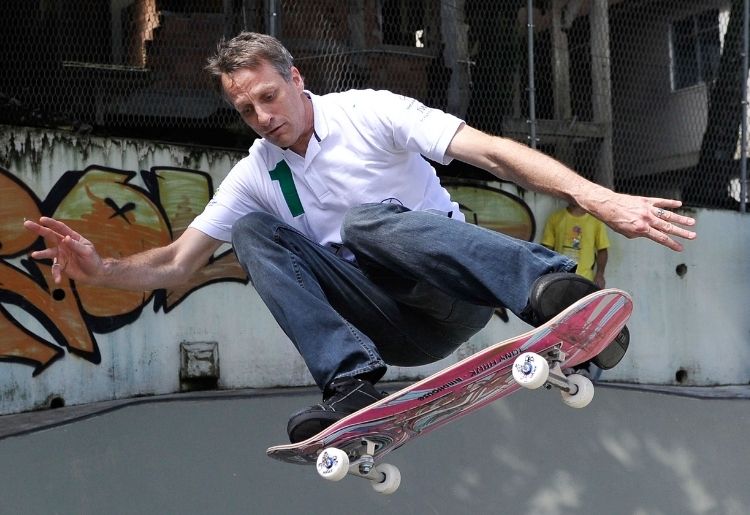 Blood Skateboards: In 2021, Tony Hawk teamed up with Liquid Death to release a line of limited-edition skateboards infused with his own blood. The company mixed his blood with paint and sold each board for $500. All the boards got sold out. This was very controversial and many people didn't like it including Lil Nas X.
A few days before Hawk promoted the "blood board", Lil Nas X teamed up with MSCHF and converted 666 Nike shoes into "Satan Shoes" by adding a drop of his blood in the soles. This was met by heavy backlash including getting sued by Nike themselves.
Cheating on Lhotse Merriam: The Skateboarding legend cheated on his then-wife Lhotse Merriam when the duo was married together. What made it even worse was the fact that he cheated with his friend's wife. The said "friend" was the best man at his wedding with Merriam.
Tony Hawk cheated with Cathy Goodman who would turn out to be his 4th wife. Lhotse allegedly found out about an affair after coming to know about a ticket that Hawk had booked for Goodman to her on a romantic getaway. Merriam divorced Hawk soon after.
Tricks Invented by Tony Hawk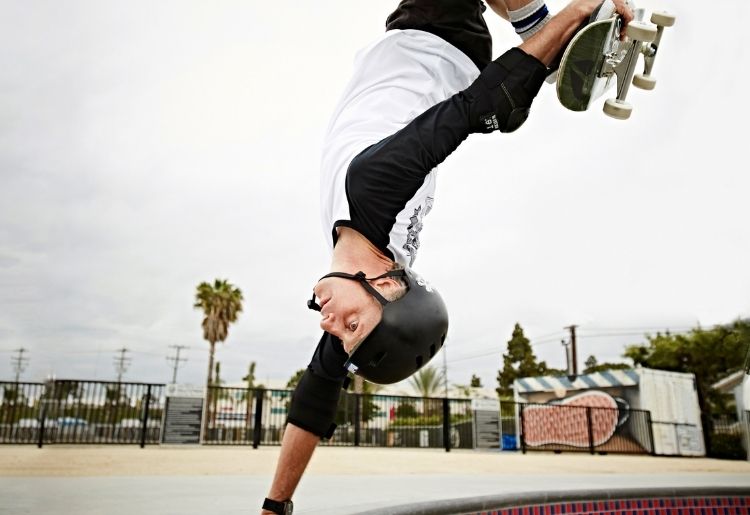 He has invented 80+ tricks. Some of them are:
89 Vert Tricks Invented by Tony Hawk

360 frontside rock 'n' roll.

360 ollie to backside boardslide.
FAQs about Tony Hawk
Q. Why is Tony Hawk so famous?
A. In 1980-90, Hawk dominated skateboarding competitions. He won 70+ titles and was named the top vert skater every year between 1984 and 1996. He has also invented many new moves.
Q. Is Tony Hawk the best skateboarder ever?
A. Yes, it can be argued that he is the best skateboarder ever as he has taken the sport to another level.
Q. Is Tony Hawk the richest skateboarder ever?
A. Yes, Hawk's net worth is around $140 million which makes him the richest skateboarder to date. (Earned through skateboarding prizes and endorsements)
Q. What is the Tony Hawks video game?
A. The "Tony Hawk Pro skater" series is named after him.
Q. Who is the best skateboarder of all time?
A. Undoubtedly, Tony Hawk