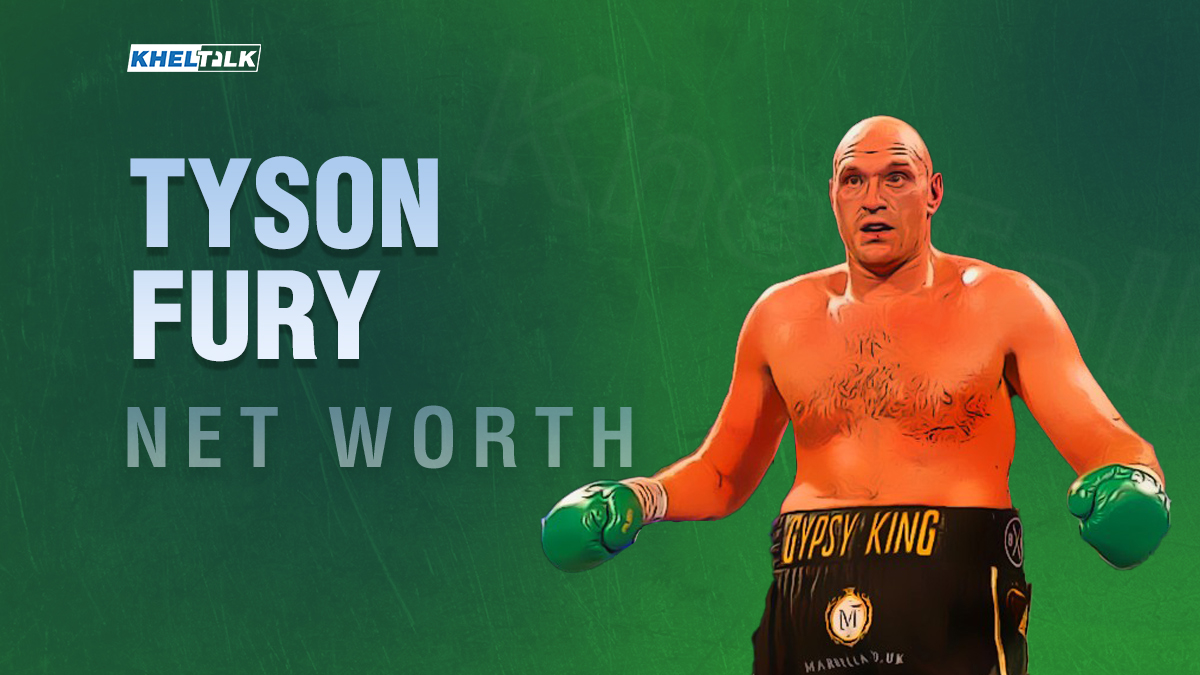 England is nowadays called a crop of very tremendously talented individuals regardless of the sport or field. In Sports, England has a wide variety. From cricket to soccer to martial arts to boxing it doesn't matter. England has given us talent for many years. One of them is a true example of how blood, sweat, tears of hard work, determination, passion can result in an immense amount of success and fame.
Tyson "The Gypsy King" Fury, a guy who claims to never live his youth, teenage, young adults days like normal people as he was running miles under rain and sparring continuously in a boxing gym. A guy who was considered as the future of professional boxing by legendary Emanuel Steward in 2012 when nobody knew who he was. A guy who even overcame some harsh punishments of life and turned it around by reaching to his destiny of becoming the Gypsy King.
Yes. The guy is none other than the son of Manchester, England. Tyson "The Gypsy King" Fury.
| | |
| --- | --- |
| Net Worth | $60 Million |
| Age | 34 |
| Born | Wythenshawe, Manchester, UK |
| Country of Origin | United Kingdom |
| Source of Wealth | Pro Boxing |
Tyson Fury Net Worth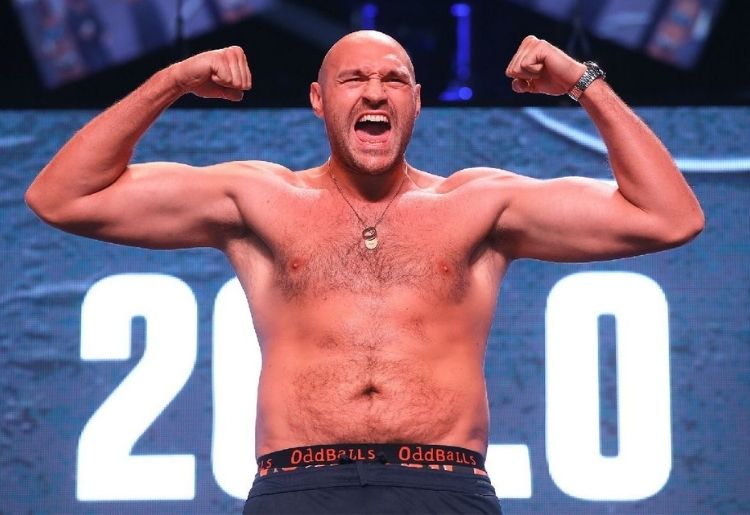 Money has never been at the top of Fury's mind. However, no one in their right mind will turn incoming big bucks down. According to multiple reports regarding his net worth, Fury's net worth is estimated to be $60 million in 2023.
Tyson Fury Residential Profile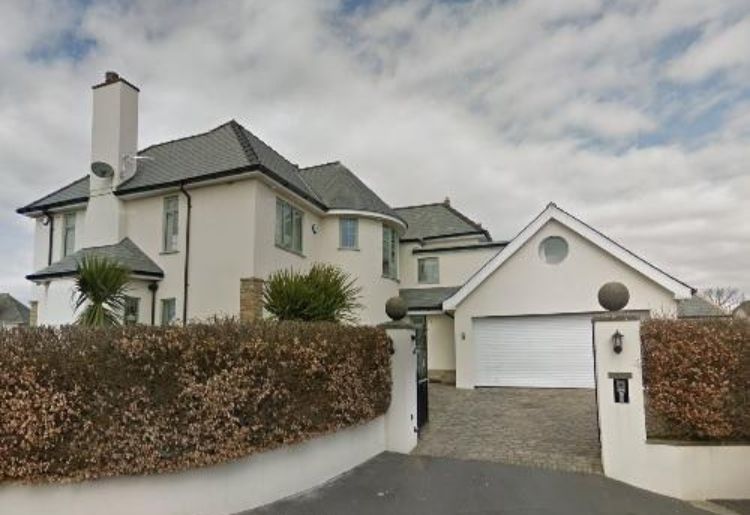 The current WBC and The Ring Heavyweight Champion of the World is residing in Morecambe, England. This home is his permanent one since 2011. The reason he says for staying in England and not in US is that he feels that he would abandon his country of origin for some money or fame.
This home consists of 5 Bedrooms, 4 bathrooms and the worth for this home is more than $650,000.
Tyson Fury Business Endorsements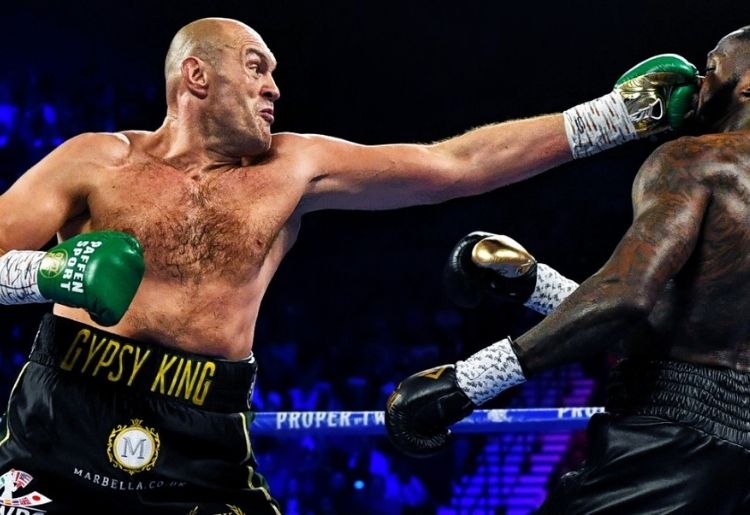 As per Forbes, Fury earned a reported $7 million through endorsements. One of his major sponsors is Wow Hydrate. However, Fury also has his own line of merchandise. Back in February 2019, Fury inked an £80 Million fight deal with a United States network, ESPN.
Philanthropy comes to Tyson Fury as naturally as a jab or a hook. He is well known to open up his heart and wallet to the less fortunate and in need. Following his first fight against Deontay Wilder, Fury donated his entire fight purse to a charitable organization. This was because he wanted to direct the finances towards the construction of homes for alcohol and drug addicts.
Fury realized he should help people in need after his promotional tour in Los Angeles ahead of his first fight against Wilder. He also has his own foundation called the Tyson Fury Foundation.
Tyson Fury Family Life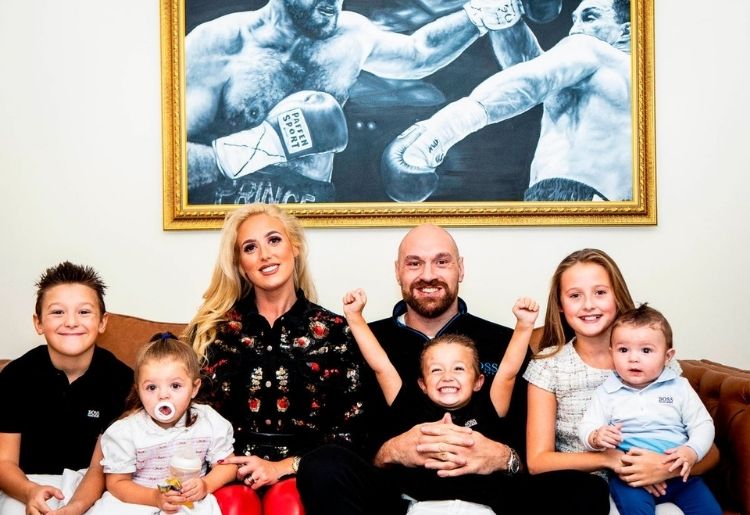 Tyson Luke Fury was born on the 12th of August, 1988, in Manchester, England. At birth, he weighed only 1lb after being born three months premature. His father John named him Tyson after the then-world undisputed heavyweight champion Mike Tyson.
Fury's family is of Irish Traveller heritage. His paternal grandfather was from Tuam, County Galway, which is also the birthplace of his father, John Fury.
Also Check: Andy Ruiz Jr. Net Worth
Tyson Fury Relationship Status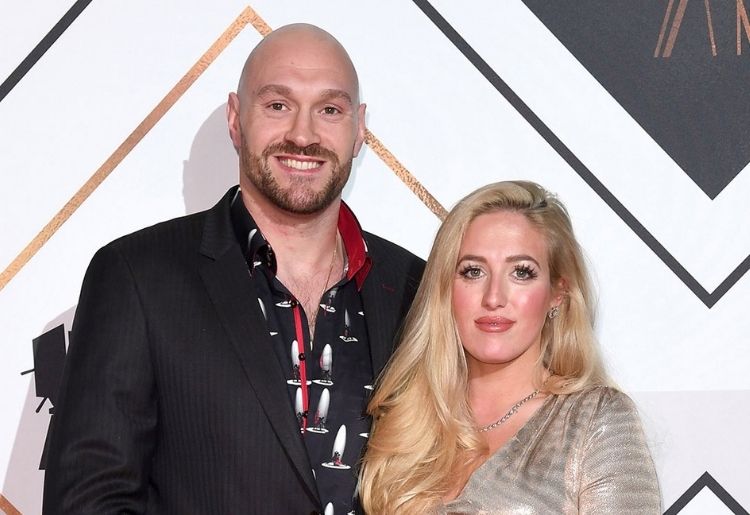 Tyson Fury got to meet his wife Paris (née Mullroy) for the first time when she was fifteen years old and he was seventeen years old. Just like Fury, Paris also follows Catholicism as their religion and grew up in an Irish Traveller family. The couple started dating each other from the year of their first meet. Their wedding was in the year 2008 at St. Peter. It is in Chains Catholic Church in Doncaster, South Yorkshire. Together they have 5 kids: 3 sons whose names are Prince Tyson Fury II, Prince Adonis Amaziah, and Prince John James; and 2 daughters whose names are Venezuela, and Valencia Amber.
Sadly Paris has to suffer from a miscarriage before Fury's canceled a session with Ustinov in the year 2014. Likewise, Paris also has to lose another child on the day of Fury's return fight in opposition to Seferi in the year 2018. As of now, the whole family is living together happily in Morecambe, Lancashire
| | |
| --- | --- |
| Name | Tyson Fury |
| Wife's Name | Paris Fury |
| No. Of Children | 5 |
| Name of 1st Child | Prince Tyson Fury II |
| Name of 2nd Child | Prince Adonis Amaziah |
| Name of 3rd Child | Prince John James |
| Name of 4th Child | Venezuela |
| Name of 5th Child | Valencia Amber |
Tyson Fury Car Collection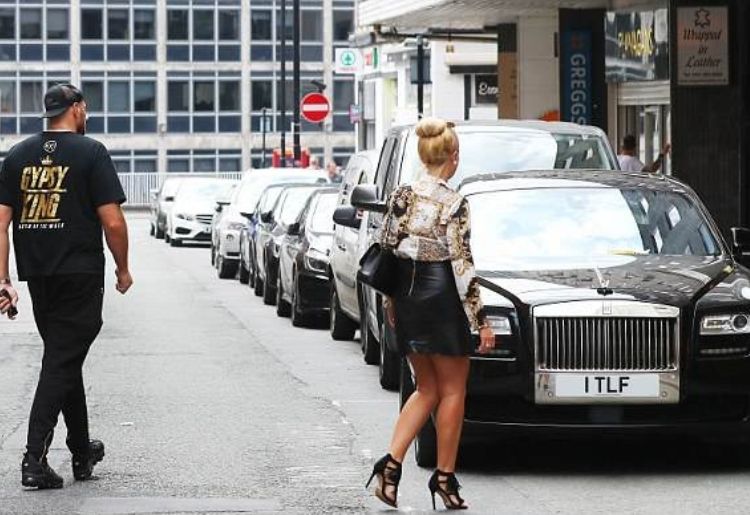 | | |
| --- | --- |
| Car | Price (US$) |
| Metallic Hummer H2 | $70,000 |
| Ferrari GTC4 Lusso | $196,999 |
| Lamborghini Aventador | $550,000 |
| Range Rover | $92,000 |
| Rolls Royce Cullinan | $465,000 |
| Ferrari Portofino | $200,000 |
| Rolls Royce Phantom | $500,000 |
Social Media Appearance
The Gypsy King is a sensation in the entire world of pro boxing. He has made himself that good and famous that he needs no proof to show it to anybody. He can prove it by his golden fists in the squared circle. Meanwhile, his popularity can also be proven by his social media too.
Tyson is on Facebook, Instagram and Twitter. On all platforms, Tyson has a massive fan following.
| | |
| --- | --- |
| Platform | Followers |
| Facebook | 1,871,635 Followers |
| Instagram | 5.8 Million Followers |
| Twitter | 2.2 Million Followers |
Tyson Fury Career Statistics
| | |
| --- | --- |
| Statistic | Number |
| Total Fights | 34 |
| Total Wins | 33 |
| Total Losses | 0 |
| No Contests + Not scored | 0 |
| Total Draws | 1 |
| Wins By KnockOut | 24 |
| Wins By Decision | 9 |
| Wins By DQ | 0 |
| Losses By KnockOut | 0 |
| Losses By Decision | 0 |
| Losses By DQ | 0 |
| Total Championships | 14 |
| Total WBC Belts | 2 |
| Total IBF Belts | 1 |
| Total WBA Belts | 1 |
| Total WBO Belts | 4 |
| KnockOuts Under 1-3 Rounds | 9 |
| KnockOuts Under 4-8 Rounds | 13 |
| KnockOuts Under 9-12 Rounds | 11 |
Tyson Fury Career Accomplishments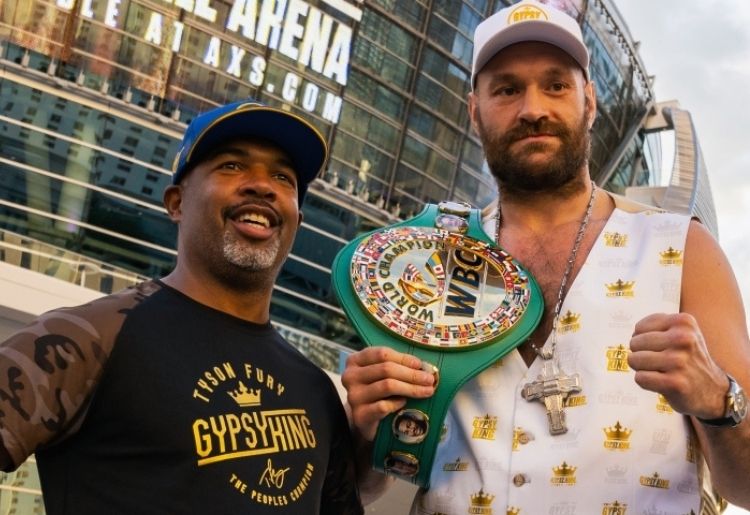 2006 World Junior Championships Gold Medallist (Super – Heavyweight Division)
2007 European Junior Championships Silver Medallist (Super – Heavyweight Division)
2007 EU Junior Championships Gold Medallist (Super – Heavyweight Division)
2008 English National Championships Gold Medallist (Super – Heavyweight Division)
Former 2x English Heavyweight Champion
Former 2x British Heavyweight Champion
Former Commonwealth Champion
Former Irish Heavyweight Champion
Former 2x WBO Inter-Continental Heavyweight Champion
Former European Heavyweight Champion
Former International Heavyweight Champion
Former WBO International Heavyweight Champion
Former WBA Heavyweight Champion
Former IBF Heavyweight Champion
Former WBO Heavyweight Champion
Former IBO Heavyweight Champion
2x and Current The Ring Heavyweight Champion
Former WBC Heavyweight Champion
Unknown Facts about Tyson Fury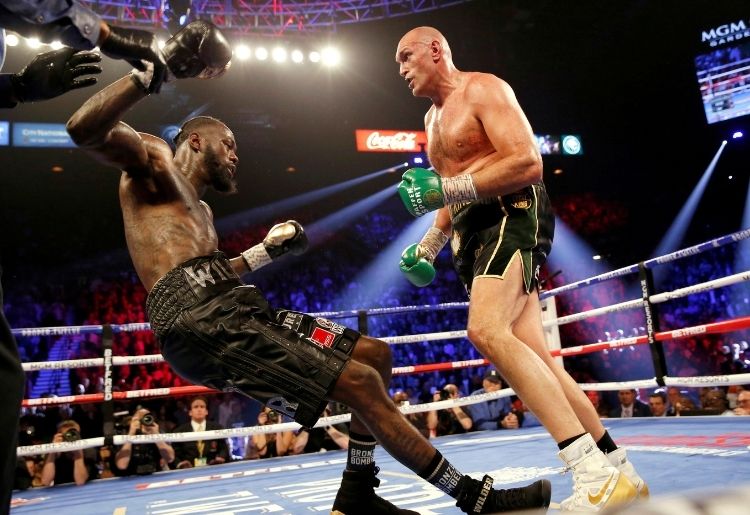 Tyson is technically undefeated in his pro boxing career as his only blemish on the record is a draw in his 1st fight against Deontay Wilder in 2018 when judges scored the bout 115-111 (Wilder), 114-112 (Fury) and 113-113(Draw).
One time Tyson ordered 3 Samsung Crystal UHD which were $1100 each.
Tyson wrestled twice in WWE and both times Adam Scherr (a.k.a. Braun Strowman) was involved. Once they were opponents in Saudi Arabia and a week later they were in a Tag Team match against B-Team (Bo Dallas and Curtis Axel)
Tyson was born deficient of health and even doctors claimed on his birth that he could die. He overcame those problems and by his teenage years he became 6'5" 240 lbs.
Tyson Fury was named by his father after his favourite heavyweight boxer "Iron" Mike Tyson.
FAQ's about Tyson Fury
Q. What is the real name of Tyson Fury?
Tyson Luke Fury
Q.

What is Tyson's Pro Boxing Record?
33-0-1
Q.

When was Tyson in depression?
2016
Q.

What is the name of his wife?
Paris Fury
Q.

Did he ever beat Deontay Wilder?
Yes. He actually beat Deontay Wilder 2x. Once in 2020 by 7th Round KO and recently on October 9th, 2021 by 11th Round KO
Read More:-