Ravindra Jadeja is reckoned as one of the best all-rounders actively playing international cricket. He is an outstanding fielder follower a brilliant batsman and a left-arm spinner. The southpaw is one of the most demanded all-rounders across the globe. And, he too often stays in limelight for his commendable show on the field. In an interview, former England cricketer Michael Vaughan said that if anyone wants to become an all-rounder then he should look up to Indian cricketer Ravindra Jadeja.
The former England skipper, who most of the time spills beans on Indian cricket, was full of praise for all-rounder Ravindra Jadeja. He said that the southpaw has it all to become the world's best all-rounder. As per him, if anyone wants to become a batsman then they should go for Chris Gayle. But, if anyone wants to be an all-rounder then they should go for Ravindra Jadeja.
Michael Vaughan Full Of Praise for Ravindra Jadeja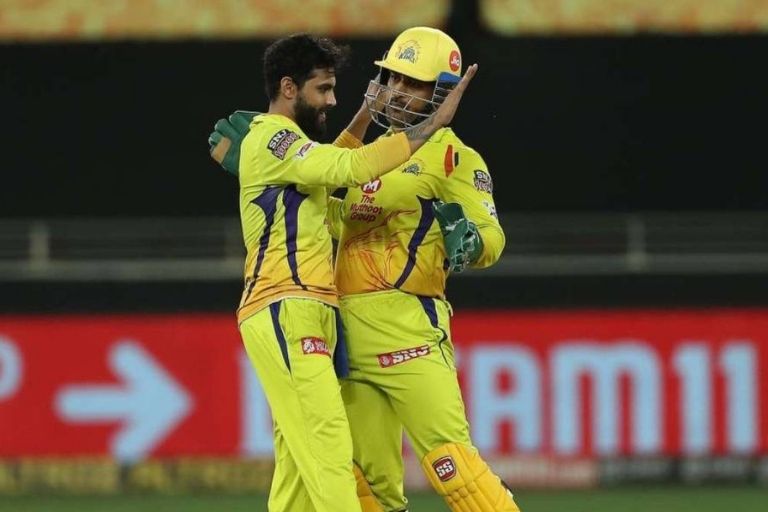 "He [Ravindra Jadeja] is outstanding, he's just got everything. If you are building a T20 cricketer, if you are building a batter, you go for Chris Gayle's power or Virat Kohli's finesse. But if you are looking to build a cricketer from scratch, you'll almost start with Ravindra Jadeja because he offers you everything," said Michael Vaughan in a chat on Cricbuzz.
Vaughan asserted that Jadeja is an exceptional fielder, who bowls brilliantly with his left hand. Also, Jadeja is equally good with the bat and wins several games for his teams from crunch situations.
"He is an unbelievable fielder, he can bowl brilliant left-arm spin, if there is an element of turn in the surface, he is as good as any. Obviously, with the bat, he can play the anchor role if you lose early wickets, he can also come in with 15 balls to go and pretty much go on from ball one. He is the perfect T20 cricketer," concluded Vaughan.
Ravindra Jadeja is currently playing for Chennai Super Kings in the Indian Premier League 2021. And, he is having a good season with the bat and ball. And, he will be next seen in action against Punjab Kings on 7th October.