Wriddhiman Prasanta Saha (born October 24, 1984) is an Indian International Cricketer who plays for the national cricket team. Saha represents his home team of West Bengal in the domestic format. He is also associated with Mohun Bagan Athletic Club. With almost 12 years of international experience under his belt, he is arguably one of the best wicketkeeper-batsman India has ever produced.
Born in the small town of Siliguri, Saha represented India at Under-19 and Under-22 international stages. The right-handed batsman made his international debut in the Test series against South Africa in 2010.
He was picked by his home franchise, Kolkata Knight Riders, in the inaugural IPL auction. Later he displayed his skills for Chennai Super Kings, Punjab Kings, and Sunrisers Hyderabad in further editions of IPL.
Known for his exceptional glovework, Saha has tried to make the most of his opportunities with the bat as well while turning up for his respective franchises. Currently, he is representing Gujarat Titans in the IPL 2022 edition.
Read on to discover more about Wriddhiman Saha's Salary, Net Worth, Personal Information, Career details, Wife, Controversies, FAQs, etc
Wriddhiman Saha's Net Worth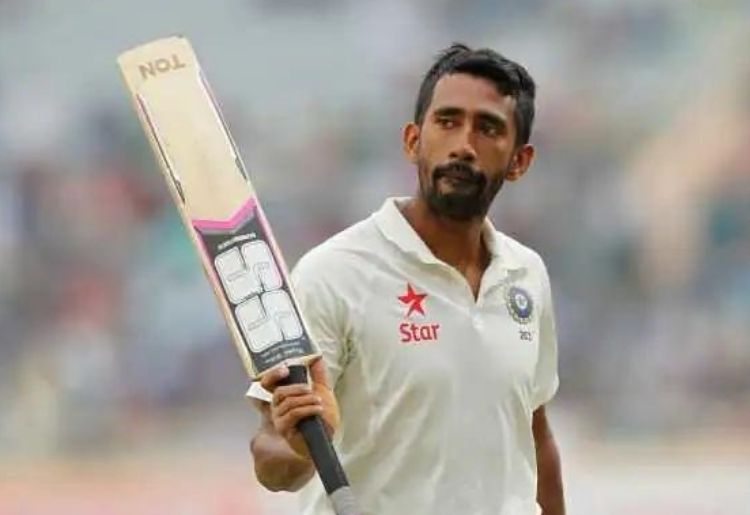 Wriddhiman Saha's Net Worth is estimated to be around ₹61 Crores. His net worth comprises of an annual remuneration he receives from BCCI as a Grade C player, which is ₹1 crore per year at present.
His salary from IPL and the Cricket Association of Bengal also adds to his net worth.
| | |
| --- | --- |
| Net Worth | 8 million (₹61 Crores) |
| Age | 37 years |
| Born | 24 October 1984 |
| Country of Origin | India |
| Source of Wealth | Professional Cricketer, Sponsorships |
| Last Updated | 2022 |
Wriddhiman Saha's Salary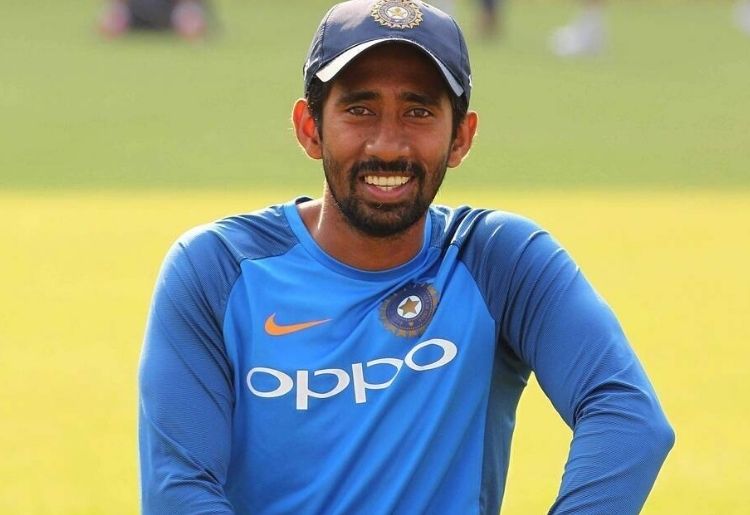 Wriddhiman Saha was recently demoted from Group B to C of the BCCI central contracts list. Earlier he was earning 3 Crores per year but now he will earn 1 Crore per year.
Have a look at Wriddhiman Saha's salary in the Indian Premier League over the years.
| | | |
| --- | --- | --- |
| Season | Team | Salary |
| 2008 | Kolkata Knight Riders | ₹12 lakh |
| 2019 | Kolkata Knight Riders | ₹12 lakh |
| 2010 | Kolkata Knight Riders | ₹12 lakh |
| 2011 | Chennai Super Kings | ₹46 lakh |
| 2012 | Chennai Super Kings | ₹46 lakh |
| 2013 | Chennai Super Kings | ₹46 lakh |
| 2014 | Kings XI Punjab | ₹2.20 crore |
| 2015 | Kings XI Punjab | ₹2.20 crore |
| 2016 | Kings XI Punjab | ₹2.20 crore |
| 2017 | Kings XI Punjab | ₹2.20 crore |
| 2018 | Sunrisers Hyderabad | ₹5 crore |
| 2019 | Sunrisers Hyderabad | ₹1.20 crore |
| 2020 | Sunrisers Hyderabad | ₹1.20 crore |
| 2021 | Sunrisers Hyderabad | ₹1.20 crore |
| 2022 | Gujarat Titans | ₹1.9 crore |
Wriddhiman Saha's Endorsements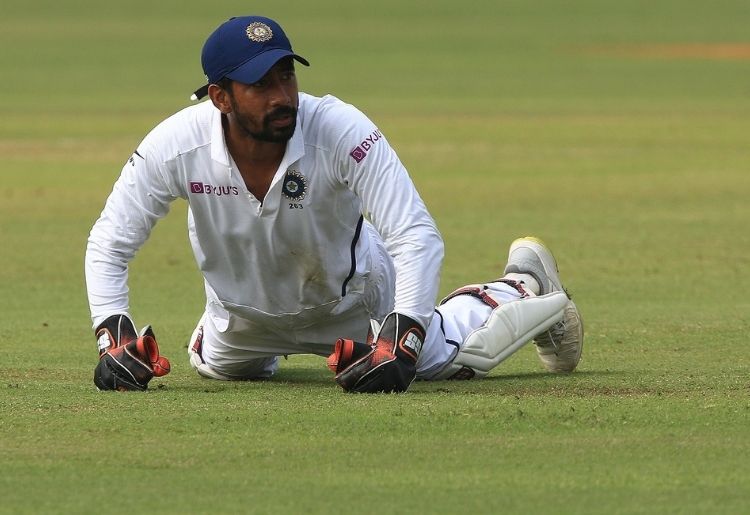 Despite coming as a misleadingly diminutive figure, Wriddhiman Saha holds a good reputation in the cricket fraternity. His amazing glovework and batting abilities have earned him multiple endorsements from brands like PUMA, soft-drink brand-7UP, and a leading bat-manufacturing company SS.
After his association with the IPL franchise Sunrisers Hyderabad, he became an indirect endorser of many popular brands like Kent, Ralco Tires, Jio, Dream11, TCL, and many more!
Wriddhiman Saha's Car Collection
There isn't a lot of information available regarding the car collection of Wriddhiman Saha. Although given his vast riches it can be estimated that Wriddhi owns some of the finest luxury cars the world of automobiles has to offer. Some of the car brands spotted with Saha are Nissan, Renault, and Audi.
Wriddhiman Saha's House
The Gujarat Titans star resides in a luxurious house in Kolkata where he spends quality time with his beloved wife, daughter, and son. Earlier he used to stay at his ancestral home is located in Siliguri, West Bengal.
Wriddhiman Saha Personal Information
| | |
| --- | --- |
| Name | Wriddhiman Saha |
| Nicknames | Flying Saha, Superman Saha, Papali, Pops |
| Date of Birth | 24 October 1984 |
| Age | 37 years |
| Place of Birth | Saktigarh, Siliguri, West Bengal, India |
| Parents Name | Prashanta Saha and Maitrayee Saha |
| Batting Style | Right-handed |
| Role | Wicketkeeper-Batsman |
| Education | Siliguri Boys High School, Siliguri, West Bengal |
| Professional debut for the Indian team | 9 February 2010 v South Africa (Test) |
| Citizenship | Indian |
| Height | 1.76 m (5'7″) |
| Weight | 62 kg |
| Marital Status | Married |
| Wife | Romi Saha aka Debarati |
| Children | Anvi (daughter), Anvay (son) |
| Siblings | Anirban Saha (Brother) |
| Hair Colour | Black |
| Eye Colour | Dark brown |
| Religion | Hindu |
| Known for | Professional Cricketer |
Wriddhiman Saha's Cricket Career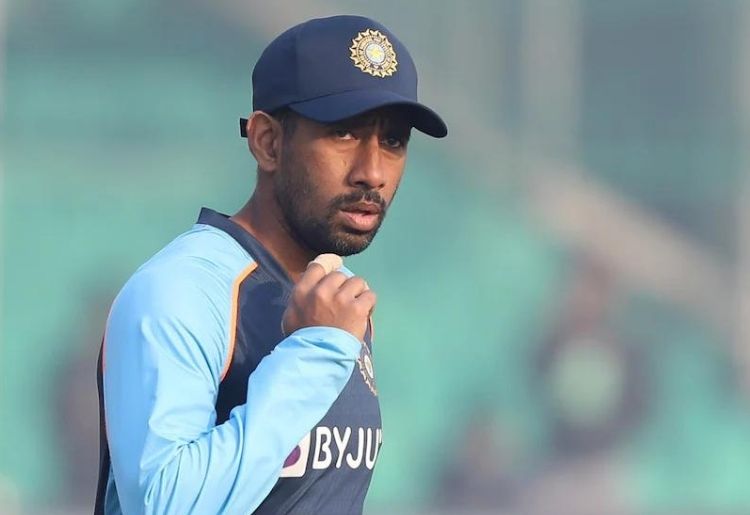 Wriddhiman Saha was drafted into the Ranji squad of Bengal replacing veteran wicketkeeper Deep Dasgupta. Despite scoring a century on his debut against Hyderabad, he did not make much of a mark in the rest of the games. But his debut hundred caught the eye of selectors scouting players for the inaugural Indian Premier League.
He was signed up by the Kolkata Knight Riders and impressed everyone with his neat work behind the stumps and explosive hitting in the death overs. Though he was sidelined for some time due to the secure spot of Dhoni as the wicketkeeper-batsman.
In the 2009-10 Ranji season he managed to score 318 runs in 5 games and was picked as a reserve wicket-keeper for the home test series against South Africa. He got the chance to play the first test after VVS Laxman and Rohit Sharma suffered injuries. Though India suffered a heavy defeat in that test, Saha impressed everyone with his old-fashioned 101-ball 36 in the second innings.
He always got chances in between after MS Dhoni's absence in various Tests. Later Dhoni's retirement from Test cricket in 2014 opened the doors for Saha, who had long been an understudy, to firm up his position in the team.
The latest test he played was against New Zealand in December 2021 where he amassed 102 Runs in 2 Matches.
IPL Career
In 2008, Wriddhiman Saha was picked by his home franchise, Kolkata Knight Riders in the inaugural edition of IPL. However, he remained benched for the majority of the three seasons.
In 2011, he was picked by the Chennai Super Kings but still remained a second choice to MS Dhoni. Again he didn't get much time on the field there.
In 2014, Kings XI Punjab (now Punjab Kings) signed Saha as their first-choice of wicketkeeper-batsman. He didn't disappoint either and hammered 362 runs at a strike rate of 145.28. This ven included the first-ever hundred in an IPL final, against the Kolkata Knight Riders (115* off 55). Later Saha was released by the Punjab franchise due to his unavailability to injuries and then the team management decided to completely overhaul the side.
In 2019, Sunrisers Hyderabad signed him for 5 Cr. But again he was released due to his poor performance with the bat.
In 2022, newbies Gujarat Titans put their trust in Saha and bought him for 1.9 Cr in the auction.
Wriddhiman Saha's Career Records (as of 29th April 2022)
| | | | |
| --- | --- | --- | --- |
| | Test | ODI | IPL |
| Runs | 1353 | 41 | 2214* |
| Matches | 40 | 9 | 136 |
| Innings | 56 | 5 | 111 |
| Average | 29.41 | 13.67 | 24.88 |
| Strike Rate | 45.51 | 73.21 | 128.72 |
| Highest Score | 117 | 16 | 115 |
| Not Out's | 10 | 2 | 22 |
| 100s | 3 | 0 | 1 |
| 50s | 6 | 0 | 9 |
| 4s | 129 | 5 | 204 |
| 6s | 14 | 0 | 71 |
Wriddhiman Saha's Accomplishments
Saha holds the record for the fastest century in domestic cricket. He scored 102 runs off just 20 balls at a strike rate of 510 with 4 fours and 14 sixes in 2018. Playing for his team, Mohun Bagan against Bengal Nagpur Railways in the JC Mukherjee Trophy.
He is the first cricketer to score a century in an IPL final. Batting for Kings XI Punjab he scored 115 off 55 against Kolkata Knight Riders in the 2014 IPL final.
Saha was once involved in a 417 Run stand which at that time was the highest partnership for the 6th wicket in Ranji Trophy and the third-highest in Indian first-class cricket.
Wriddhiman Saha became the first Indian wicketkeeper to affect 10 (5 in each innings) dismissals in a Test against South Africa. He surpassed Mahendra Singh Dhoni, who had claimed 9 dismissals.
Wriddhiman Saha Family
Wriddhiman Saha is married to Debarati Saha whose real name is Romi Mitra. He met Debarati through a popular social networking site, Orkut way back in 2007. After dating for 4 years, the couple tied the knot in 2011 in a private ceremony.
In 2003, Wriddhiman and Romi welcomed their first girl child Anvi. He often shares photos with his daughter on his social media handle. Later in March 2020, the couple welcomed a baby boy, Anvay.
Talking about Wriddhi's parents his father Prashanta Saha used to work at West Bengal State Electricity Board while his mother Maitrayee Saha was a housewife. He also has an elder brother, Anirban who is an engineer by profession.
Wriddhiman Saha's Controversies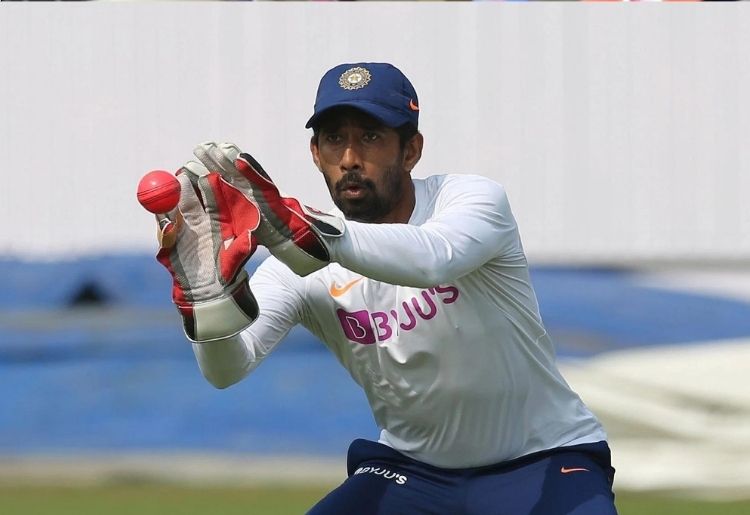 Majumdar vs Saha Controversy
On February 19, 2022, Saha posted a screenshot of a WhatsApp chat on Twitter, and he wrote, "After all of my contribution to the Indian cricket…this is what I face from a "Respected" journalist! This is where the journalism has gone."
Some of the messages felt like threat sentences. Saha later identified the person as leading sports journalist Boria Majumdar who "bullied" him for an interview. At the same time, Majumdar came out through a Twitter video accusing Saha of "doctoring" the screenshot.
However, the veteran got immense support from the cricket fraternity including former Indian cricketer Virendra Sehwag. Later in a probe by a 3-member committee of BCCI, Majumdar was found guilty.
"We will be informing all state units of the Indian cricket board to not allow him inside stadiums. He won`t be given media accreditation for home matches and we will also be writing to ICC to blacklist him. Players will be asked not to engage with him," a top BCCI official told to The Indian Express.
Wriddhiman Saha Social Media
The prolific wicketkeeper-batsman is quite active on social media as well. Check out his official handles.
Twitter: @Wriddhipops (744.6K Followers)
Instagram: @wriddhi (970k followers)
FAQs about Wriddhiman Saha
Q. Who is Wriddhiman Saha's wife?
A. Romi Saha also known as Debarati (married 2011)
Q.  What is the name of Wriddhiman Saha's children?
A. He has two kids. Daughter Anvi, born in 2013, and son Anvay, born in 2020
Q. When did Wriddhiman Saha make his international debut?
A. He made his international debut on February 06, 2010, against South Africa in Nagpur
Q. Where does Wriddhiman Saha currently live?
A. He currently lives in Kolkata with his wife and kids.
Q. What is Wriddhiman Saha's biggest accomplishment?
A. He is the first cricketer to score a century in an IPL final (2014)
Q. Which team does Wriddhiman Saha play for?
A. He is currently associated with Gujarat Titans for IPL 2022.
Read more: